FedLoan Servicing was started by the Pennsylvania Higher Education Assistance Agency, or PHEAA, to service federal loans offered by the government. The PHEAA is one of the nation's largest providers of financial aid services for students including student loan origination, student loan servicing, student aid programs, and more. The PHEAA created FedLoan Servicing and AES Student Loans to handle the servicing of loans from a number of lenders, including the Department of Education.
What Does FedLoan Servicing Do?
There are a number of student loan lenders who deal with loan origination, or actually providing a borrower with their loan. If this is what you're interested in, check out our reviews for these lenders, such as Discover, SunTrust, Wells Fargo, and Sallie Mae. Most of these companies do not directly deal with the borrowers once they have their loans, however. This is where servicing companies like FedLoan, AES, and Navient step in.
FedLoan Servicing deals with all of the payments, customer support, collections, and issues with borrowers' loans. One the FedLoan website, borrowers can view and manage their account information, make payments, ask questions, and view tons of valuable resources.
In addition, the website includes an extensive FAQ section that most likely has answers for any of your questions. Users can see their loan types and amounts, payment history, and see options for changing their loan term.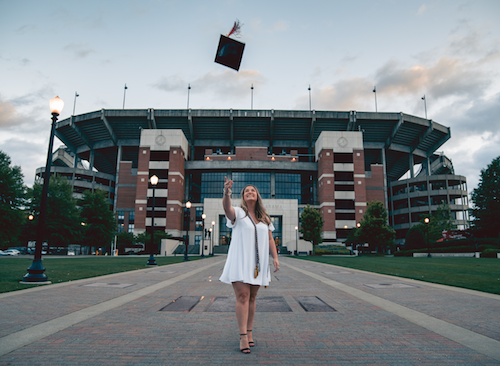 Refinance and Save on Student Loans
Compare rates from 2.47% APR
With FedLoan servicing, borrowers can pay online, through direct debit, by the phone, or through the mail. When a payment is made towards a student loan, the money initially goes towards any interest that has accrued and then goes towards the principal balance of the loan. One key benefit of FedLoan Servicing is that borrowers can make as many payments that they want each month. Also, if you sign up for the automatic Direct Debit service, FedLoan will give you a 0.25% interest rate reduction.
If you are having trouble paying back your loans, FedLoan Servicing has a few options for you. First, they recommend you taking an "Eligibility Quiz" to determine if you should consider deferment or forbearance. Once you finish, you will be presented with a list of your options and a link to apply for them. Besides deferment and forbearance, borrowers may also be eligible to switch to an Income-Driven Repayment plan, which may allow for making payments as low as $0 per month depending on income and debt, extending a repayment period, and even having loans forgiven.
Does FedLoan Servicing Offer Consolidation?
FedLoan does offer consolidation services to its borrowers. This makes it much easier for borrowers to pay back their student loans as they only have one, easy to make payment each month. In addition, if you previously had multiple services, you only now have to deal with one. FedLoan Servicing allows for most federal loans to be consolidated under their program. Borrowers are eligible for consolidation at any time during their repayment period.
To consolidate through FedLoan, you must submit an application. The entire process usually takes around 30 days to complete after the application is received. If you are unsure whether or not consolidation is a good idea for you, FedLoan offers a quiz to help you find out. Usually, a new interest rate is calculated by taking the average rate of your current loans and rounding up to the nearest eight of a percent. If you decide to extend your rate over a longer time, however, you will most likely be paying a higher interest rate and, therefore, more over the life of your loan.
Issues with FedLoan Servicing
FedLoan Servicing is one of the most scrutinized companies in the student loan industry. Out of 15 reviews by people through the Better Business Bureau, 14 have been negative. In addition, on Consumer Affairs, FedLoan has an average rating of 1.1 out of 5.
There are a variety of complaints including people who claimed they got scammed out of their TEACH Grant, FedLoan taking unauthorized payments, and payments not going through resulting in additional penalties. Almost every review also includes something about how the customer support at FedLoan was horrendous. It seems that when there is a problem (which seems to be quite often), they do little to help their borrowers out in solving the issue.
In general, it seems the FedLoan Servicing has a lot of work to do in their customer support department. They have all of the workings to be a decent company—a solid website, great resources, and various plans. None of this matters, however, when issues arise on a daily basis and there is no one willing to help resolve these issues.
The most important person for any business should be the customer and FedLoan simply does not seem to understand this. Until we see an improvement in the multitude of issues, LendEDU cannot recommend FedLoan Servicing to borrowers. Unfortunately, servicing companies are often automatically assigned to borrowers and they usually cannot change this. One option is to refinance or consolidate through another lender. Here at LendEDU, we have compiled a list of the best student loan refinance lenders to do this through. Generally speaking, student loan refinancing refers to the process of consolidating multiple student loans with a private lender and receiving a new interest rate for that new loan.
Author: Jeff Gitlen
Jeff Gitlen writes about a wide range of finance topics including everything from student loans to credit cards to small business financing. Jeff's work has been featured on a number of sites including Bloomberg, CNBC, Forbes, Market Watch, and more.