What to Consider With Funeral Loans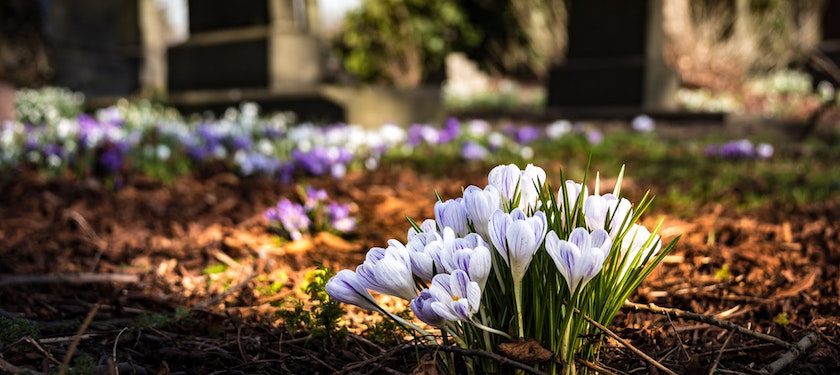 The loss of a loved one is a challenging time for family and friends. Emotions run high, plus there are so many details to handle. Funeral homes are invariably staffed by empathetic professionals who can guide you through the process and explain your options. Good funeral homes explain the costs in as gentle a manner as possible. But the fact remains, funerals can be quite expensive.
Looking for the best loans available today that can be used for funerals? Click here to jump down to our free comparison tool!
Costs of a Funeral
According to Parting.com, the average cost of a traditional funeral in North America runs from $7,000 to $10,000. Here are some approximate figures for the main funeral costs:
Funeral director's fee: $1,500
​Casket: $2,300 (although less expensive caskets are available)
​Embalming: $500
​Funeral service: $500
​Grave site: $1,000
​Grave preparation: $1,600 (includes digging and lining)
Headstone: $1,500
Often, extra money is spent on additional flowers, a reception, musicians and other items. Direct cremation is a less expensive alternative, running on average between $1,000 and $3,000, more if you use a casket in the cremation. The Federal Trade Commission publishes a handy checklist that you can use if you want to shop funeral homes and compare prices.
Financing a Funeral
There is no doubt that advance planning is the best and most cost-efficient way to arrange a funeral. Preplanning allows you to calmly comparison shop and select the options you desire before a person's death, rather than at a time when you are likely to be grief stricken and distracted. By giving some advance thought to funeral arrangements, you can control expenses and, if desired, make arrangements for financing when the time comes.
Folks of modest (and not so modest) means are often shell-shocked when they first confront funeral expenses. Thankfully, several financing alternatives are available which don't require you to lay out $7,000 or more in cash.
Funeral Loans
Funeral loans are really personal loans, and therefore widely available from banks, credit unions, and even alternative lenders. A personal loan is underwritten by examining your creditworthiness: your credit score, income, expenses and credit history. Normally, personal loans are not collateralized. Banks offer the best terms, but their personal loans are the hardest to get, as they are usually reserved for people with good or excellent credit scores. Alternative online personal loans from lenders like Payoff, extend loans to people with all sorts of credit scores, albeit at interest rates commensurate with the risk.
If you search the Internet for funeral loans, you'll see many listings. A typical example is a website called FuneralPayPlan.com. It arranges loans of $3,500 to $20,000 to pay for funeral expenses. Annual percentage rates (APRs) currently range from 15.49 to 34.99 percent, with 24- to 36-month repayment periods.
Instead of going to a specific lender's website, though, your best best to compare as many options as possible. This is why we created a filterable personal loan comparison tool to find your fit. Use the filters below to find a loan that may work for you.
Instantly view loan options from $500 to $100,000 using our personal loan comparison tool.
Easily select your estimated credit rating, monthly income, and desired loan amount to compare loan companies that meet your selected criteria.
Funeral Loan Pros
Speed: Online lenders are built for speed. The fastest service is available from online direct lenders, who can quickly approve loans and deposit funds in your checking account. If you are in an emergency, this may be your best option. You can also use an

online peer-to-peer (P2P) marketplace

, in which borrowers and third-party lenders make arrangements. P2P borrowing might require more time, as you must wait for an offer from the lender, but almost all online lenders operate faster than banks. Note, funeral homes seldom offer direct loans, but may put you in touch with a third-party lender.
​Convenience: It's easy to shop online for the best terms. Furthermore, you can apply online in just a few minutes, and once approved, have access to the funds on the next business day.
​Monthly Payments: You spread out your repayments over a set number of months, meaning you don't have to come up with a lump sum.
​Build Your Credit: Many online lenders report your loan activity to a national credit bureau. If you pay your loan back on or ahead of time, you might be able to raise your credit score.
Don't Have to Tap Savings: Many folks don't like to tap savings, especially retirement accounts, to pay for other expenses. They would rather pay interest on a loan than spend their savings. However, if you are in an emergency this might make the most sense.
Funeral Loan Cons
Interest: APRs for personal loans from alternative lenders can often exceed those of credit card advances, and are tied to your credit rating. A

poor rating

means you'll be paying a lot of interest on your loan which adds to your expenses over time.
​Access: If you are a sub-prime borrower – with a FICO score below 600 – you might not be able to find a lender that will approve your application. The same is true if you have a scant credit history. If you are sub-prime and are able to secure a loan, you may be asked to put up collateral and/or accept a very high APR.
​Tendency to Overspend: Assuming you have acceptable credit, you might feel drawn to borrow a few thousand extra in order to have a fancier funeral than you would if you paid out of pocket. This creates a larger debt and extra interest expense.
Availability of Alternatives: You might be able to finance a funeral on your credit card. There are a number of alternatives available that don't involve debt, including:
Prepaid Funeral Financing
​Death benefits from life insurance policies
​Savings accounts
​Totten Trust, which is a bank account payable upon death
​Other trust accounts
​Joint bank account with deceased
​Use of assets from deceased's estate
Cost sharing among family members
​Fundraisers and crowdfunding
​Asking the deceased's employer for assistance
​Victim compensation
​Social Security benefits (only $255, but every little bit helps)
Payment assistance (see Funeral Consumers Alliance website)
​Assistance for veterans from the National Cemetery Administration
Assistance from your local county treasurer's office
Personal Loans Information