Peer-to-Peer Lending: Where to Find These Loans
Peer-to-peer lending is a great way to get an unsecured personal loan, often at lower rates than a traditional bank loan.

Peer-to-peer lending, sometimes known as P2P lending or crowd-lending, is a relatively new concept. The practice makes unsecured personal loans more accessible than loans from traditional banks and can often provide the funds more quickly.
P2P lending created an entirely new process by leveraging the latest technology and crowdsourcing trends.
Find out how peer-to-peer loans work, and where you can get them below.
On this page:
How Peer-to-Peer Lending Works
P2P lending matches borrowers looking to get an installment loan with individuals who are willing to lend them the money they need. Your borrower profile, including your loan request, your credit score, and other basic information, are reviewed by individual investors in an online marketplace.
They agree to fund your loan and offer you their terms. You can choose from the various offers and decide on the loan package you're willing to accept.
The marketplace itself is facilitated by a for-profit company that charges the borrower a fee — usually about 1% of the loan amount. As an investor, you also agree to pay a similar percentage to the marketplace company out of the payments you receive. The returns on this type of investment may be higher than from traditional investments such as an IRA or money market account.
What Types of P2P Loans Are Available?
Peer-to-peer lenders typically deal with unsecured personal loans, although some lenders also offer secured loans as well. In a secured loan scenario, you may offer jewelry, a vehicle, or another tangible asset to serve as collateral against the loan. Business loans and even home equity loans are options as well.
Each lender has their own loan products and criteria for acceptance. Below, we review some P2P lenders and what they have to offer.
Prosper


Prosper Marketplace, or just Prosper, is a company that began in San Francisco in 2005. As one of the oldest P2P lending marketplaces, Prosper offers a wide range of loans that you can use for everything from big purchases to debt consolidation.
They have approximately $14 billion in funded loans and borrowers can request from $2,000 to $40,000 in a single loan. Like other P2P lenders, Prosper doesn't fund the loans itself. It's investors do, with the company simply handling all loan servicing and payments.
All loans through Prosper are fixed-rate loans, with the actual interest rate amount determined by your creditworthiness, the amount of the loan, and a repayment schedule of either three-year or five-year. There are no prepayment penalties, and you can choose from a variety of loan types.
---
LendingClub


LendingClub, also from San Francisco and founded in 2007, offers personal loans up to $40,000. Investors purchase "Notes," which correspond to fractions of loans, and LendingClub services the Notes to ensures that the investors get paid when borrowers make their payments. LendingClub has had more than 2.5 million customers with a total of over $42 billion in loans issued, and its customers give it a 4.75 out of 5 stars.
LendingClub uses the same online marketplace model that Prosper uses, with soft credit inquiries so that you can check your expected interest rate before actually committing to an application. All of LendingClub's loans have a fixed rate, including their medical loans, which help finance health care costs.
---
Summary of Peer-to-Peer Loans
| | | | |
| --- | --- | --- | --- |
| Company | Type of Loan | APR | Loan Amount |
| Prosper | Personal loan | 6.95% – 35.99% | $2,000 – $40,000 |
| LendingClub | Personal Loan | 6.95% – 35.89% | Up to $40,000 |
How Do You Apply for Peer-to-Peer Loans?
Each lender has its own criteria for approval, its own model for underwriting, and its own required steps. They all, however, have one thing in common — a fast, online application process. After entering some basic information — including your name, birthdate, occupation, income, and Social Security number — the companies typically run a soft credit inquiry that informs them of your credit score without affecting your credit history.
If your profile meets the required minimum FICO score and other criteria, your anonymous profile is released to investors, who can then decide if they'll fund you.
Once you choose a loan package, you'll fill out a complete loan application, at which time they'll run a hard inquiry on your credit report and get your loan paperwork drawn up for your electronic signature. The money can be disbursed in as little as a few business days, and then you'll make any origination fees required by the P2P company.
Ask the Expert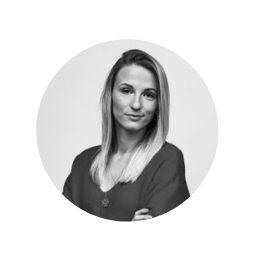 VIAINVEST P2P Platform Lead
What Are the Pros & Cons of Peer-to-Peer Lending?
Flexible loan terms: You may see lower interest rates than you'd receive from a traditional lender, and with the variety of offers you can get from the marketplace, you can choose from more flexible terms.
Higher potential returns: For individual lenders, the investments can bring much higher returns than a typical investment vehicle. Even working with a facilitator such as LendingClub or Prosper will make the investor more money than bonds or CDs, while allowing another way to diversify your portfolio.
Risk: As an investor, you could end up losing your investment if the borrower doesn't make their payments.
High rates for borrowers with bad credit: For borrowers with bad credit, the interest rates on P2P loans could be prohibitive. Rates can reach nearly 30% for some P2P lenders, so you'll pay back far more than you borrowed, and for longer than you would on an unsecured loan from a traditional lender. For alternative options, check out the best personal loans for bad credit.
Are Peer-to-Peer Loans Safe?
From a security standpoint, peer-to-peer lending is safe. Encryption is used for all transactions, and investors and borrowers don't directly interact since the P2P platform does all of the communication.
Additionally, many of the top P2P companies don't sell an entire loan to one investor. Instead, they sell loans in groups that fit a profile that the investor is willing to fund.
Risk-averse investors might choose to offer loans only to those with excellent credit, shorter loan terms, and lower loan amounts. Others who are willing to take more risky loans for more return might be willing to take on borrowers with less than perfect credit or who need large, long-term loans.
You'll also want to make sure you're using a reputable company. The P2P online lenders reviewed in this article all have high customer ratings and well-known products with a track record of satisfied customers. But research several different companies before choosing one.
Bottom Line
Peer-to-peer lending is a great way to get an unsecured personal loan, but it's not for everyone. For borrowers with bad credit, the rates can be higher but the barrier to entry lower.
For individual lenders, the risks can be higher, but so can the returns compared to traditional investments. Whether you're a borrower or an investor, you'll want to understand your financial situation before engaging in P2P lending. If P2P lending is not for you, check out LendEDU's best personal loans.


Jeanette Perez is a bestselling author and intelligence analyst who lives in the mountains of western Montana with 11 goats, two dogs, and way too many computers. She is passionate about helping college students and grads get their student loans paid off through smart money management.