Cheese Credit Builder Review
Cheese credit builder offers an easy way for users to improve their credit scores without credit checks or additional fees. Find out whether it's right for you.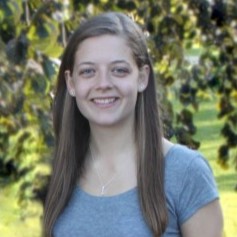 on Cheese's website
What we like:
User-friendly app and low-risk loan terms.
| | |
| --- | --- |
| Rates (APR) | Vary by state |
| Payments | Based on amount and repayment terms. (Loan amount can be $500, $1,000, or $2,000.) |
| Repayment terms | 12 or 24 months |
| Fees | No membership, administrative, origination, or late fees |
See how Cheese compares to other credit builder loans.
A solid credit history is a crucial part of improving your financial health. Whether you have no credit history or your credit score is poor, you can move it in the right direction. Tools such as Cheese credit builder can help you improve your credit score in just a year.
Cheese is a loan provider that offers secured installment loans, called credit builder loans, to borrowers with low or no credit, allowing them to establish a better credit score in the long run.
We've compiled a thorough Cheese credit builder review. We researched how the app works, its pros and cons, and how to use Cheese to improve your credit score.
In this review:
How Cheese works
Cheese credit builder is a mobile app for Android and iOS users in the U.S. It allows users to build or improve their credit scores by offering a secured installment loan instead of a traditional loan.
A secured installment loan holds the loan money in a Federal Deposit Insurance Corporation (FDIC)-insured savings account instead of disbursing it to you. You must then pay this amount plus interest over a set term, such as 12 or 24 months. Cheese reports your on-time payments to the credit bureaus, which will affect your credit score.
After making regular payments on your loan, you can withdraw the money from your savings account. With Cheese credit builder, you'll get the loan amount minus interest. Interest rates vary by state from 5% to 16%. With a traditional loan, the lender must release the funds upfront and trust the borrower to repay the total amount. This is a risk to lenders, who often expect borrowers to have good credit scores.
Lenders' risk of credit-builder loans not being paid is minimal, so borrowers are not required to have a good credit score or any credit history. Therefore, Cheese does not require a credit check, meaning there's no hard credit pull or negative impact on your credit for applying for a Cheese credit builder loan.
How Cheese builds credit
A secured installment loan through Cheese makes it easier for someone with low or no credit to build a good credit score. On the 10th of every month, Cheese reports your loan payments to three major credit bureaus: TransUnion, Equifax, and Experian.
Every on-time payment helps you build a better credit score. A positive payment history constitutes 40% of your VantageScore credit score and 35% of your FICO score. Late and missed payments, however, will lower your credit score.
Cheese offers six credit-builder accounts with options to combine the following loan terms and total loan amounts:
Loan term: 12 or 24 months
Total loan amount: $500, $1,000, or $2,000
Cheese customers report their credit scores increasing 30 to 75 points during their credit-builder loan term. To see similar improvements to your credit score, make consistent on-time payments. This is easy with Cheese because you must set up autopay through your connected bank account, which makes forgetting to pay impossible.

Tips for increasing your credit score with a credit-builder loan include:
Make sure the amount you borrow is within your budget to pay back monthly.
Monitor your credit utilization rate and keep it as low as possible. (This is the percentage of available credit you use and includes all your credit cards and other loans.)
If you have multiple credit accounts, pay off any outstanding debts.
Don't take on more debt.
Avoid closing any long-term credit cards or accounts because this will decrease your average age of credit history and can lower your credit score.
Pros and cons of a Cheese credit builder loan
Our Cheese credit builder review determined the pros and cons of using this service.
Easy-to-use mobile app: The app is user-friendly and has features that make it easy to manage your loan, like setting up payment reminders.
No credit check required: You don't need a good credit score to qualify for the loan. This makes it easier for those with low or no credit. Applying won't affect your credit score because Cheese does not do a credit check.
Low-interest rate: The interest rates for Cheese credit builder loans range from 5% to 16%, which is lower than most personal loans.
No fees: There are no membership, admin, origination, or late fees. You only need to pay the interest on the loan.
Multiple loan options: 12- or 24-month loan terms and $500 to $2,000 loan amounts are available.
Limited availability: Cheese credit builder is available in 43 states and the District of Columbia at the time of writing*.
Savings account required: You will need a bank account to apply to Cheese. You will not be able to take advantage of its services if you do not have a bank account.
*Residents of Alabama, Indiana, Kentucky, Nevada, Vermont, Washington, Wisconsin, Puerto Rico, and the U.S. Virgin Islands cannot use Cheese at the time of writing.
Cheese eligibility requirements and application process
Since the Cheese credit builder loan program is designed for borrowers with no or low credit scores, its eligibility requirements are basic, and its application process is simple.
To be eligible for a Cheese credit builder loan, you must meet the following criteria:
Be at least 18 years old
Have a valid bank account under your name
Have a Social Security number
To sign up for a Cheese credit builder account, you must download the mobile app and perform the following steps:
Register using a valid email address: Validate your email address.
Set a strong password: It must be at least eight characters long and meet the password requirements.
Provide basic information: Enter your first and last name and mobile phone number.
Input your personal information: Enter your address, birthdate, and Social Security number. You may also need to provide ID verification via email.
Note: Providing your Social Security number will not affect your credit score through a hard credit check. Cheese needs it to report to the credit bureaus.
Connect your bank account: The account must be in your name.
Choose your payment plan: Decide the amount you want to borrow and how long you want to repay the loan.
Applying for a Cheese credit builder loan often takes less than 5 minutes. Cheese has no income requirements, no banking history requirements, and no hard credit check.
If Cheese denies you the loan, it will not affect your credit score.
Alternatives to Cheese credit builder loans
Cheese may not be the right fit, particularly if you live in a state it doesn't serve.
Cheese credit builder might be for you if:
You don't want to undergo a lengthy application process.
You have no or low credit and want to improve your credit score.
You don't want to pay high interest rates or fees.
Cheese credit builder may not be for you if:
You need a loan that provides spending money.
You have no bank account in your name.
You live in an area where Cheese is unavailable.
Borrowers with low or no credit may consider other credit-building options, such as other credit-builder loans, secured credit cards, and rent-reporting services. Consider a secured personal loan if you need to borrow cash but can't get a traditional loan due to your credit score.
Other credit-builder loans
Other credit-builder loans are available. They're similar because you don't get the loan as a disbursement. Instead, the company holds the money while you make payments and refunds the loan amount minus interest once you finish repayment.
Secured credit cards
Secured credit cards require a deposit that acts as collateral and can help rebuild your credit if used responsibly. You'll get a card with an available balance equal to the initial deposit amount. You can then purchase items and even earn rewards. You improve your credit by paying off your secured credit card. Check out our recommendations for the best secured credit cards.
Rent-reporting services
Rent-reporting services are third-party companies that report your rental payments to credit bureaus, helping you establish a positive payment history to improve your overall credit score. You must pay your rent on time and in full each month for a positive impact on your credit score.
Secured personal loans
Another way to build your credit is to take out a secured loan. Like a secured credit card, these personal loans require using assets, such as a savings account or vehicle, as collateral. Check out our recommendations for the best personal loan companies.
Our Cheese credit builder loan review determined that Cheese is a favorable option for personal loans and credit-building if you meet the eligibility requirements and want to improve your credit score over time.
Remember: Other habits, such as low credit utilization and on-time payments, matter when building credit. Cheese credit builder is a stepping stone to improving your credit score and overall financial health.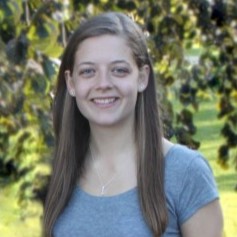 Becky realized she needed to learn about personal finance when she graduated from college with $100,000 in student debt. She started a blog in 2016 about her debt-free journey and the money management lessons she learned along the way. Becky initially planned to achieve FIRE and retire by the age of 35. However, after a serious medical scare when she was 23, she realized that she did not want to pursue accelerated deferred-life plans like retirement or even early retirement. Instead, she committed to enjoying her life during a slower, more sustainable journey to financial independence. She paid off $67k of debt in less than 2 years, saved and invested $100,000 by the time she was 26, and reached CoastFI with her husband in 2020. Becky left her corporate project management job to start her own business as a personal finance and science freelance writer. She also practices sustainability and alternative living to save money on housing and travel. Becky lived and traveled in a self-converted Sprinter van for a year, and is now building a homestead, constructing a house with her husband, and growing a perennial food forest. Through these projects she's developed many skills and saved thousands of dollars.