Self Credit Builder Loans Review (Formerly Self Lender)
Self (formerly Self Lender) offers credit builder loans and a secured credit card. Both may be options for you if you have a low credit score or no credit history.
Key Points:
Self offers credit builder loans. The funds are secured in a Certificate of Deposit at a partner bank and returned, minus fees, at the end of the loan term.
Monthly costs range from $25 to $150.
On-time monthly payments are reported to all three credit bureaus, giving your score a boost.
Self also offers a secured credit card option to its credit builder loan holders.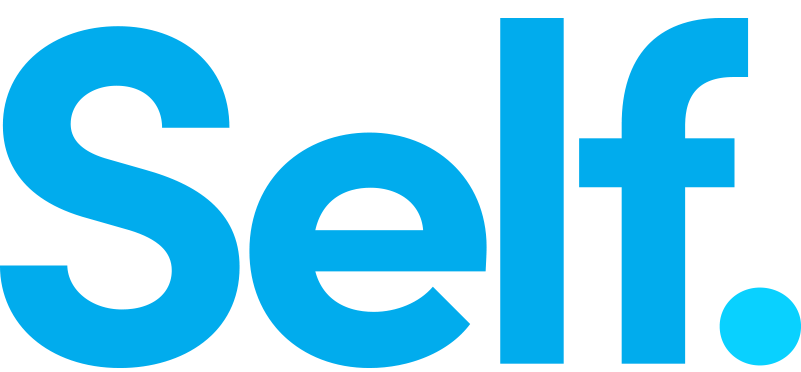 on Self's website
What we like:
No upfront deposit or credit check required, available in all 50 states
| | |
| --- | --- |
| APR | 15.65% |
| Loan Amounts | $600 – $1,800 |
| Repayment Terms | 12 – 24 months |
| Fees | $9 administration fee, 5% late fee, and a $89 to $146 finance charge |
See how the Self Credit Builder Loan compares to other options
Having bad credit (or no credit at all) can come with serious challenges. You may not be able to get a credit card or mortgage, and you might even face trouble finding an apartment or locking in a job.
Fortunately, credit builder loans can help. By either improving an existing poor credit score or establishing a score where there's not one, these unique products can improve your financial options for the long haul.
Self (formerly Self Lender) is just one of the many financial institutions that offer credit builder loans. Use this guide to see if Self is right for your situation.
In this review:
How Self works
With Self's credit builder loans (technically called "credit builder accounts"), you'll fill out an application and pay a small activation fee of $9. No credit check is required.
After you've applied and been approved for your account, Self will purchase a Certificate of Deposit worth your total loan amount. Once you have fully paid your loan off in 12 – 24 months, the CD unlocks, and you can access the cash, minus Self's fees, and interest costs. Interest rates start at 15.65%.
How it improves your credit score
Self loans are available in amounts between $576 and $1,800, and monthly payments range between $25 to $150, depending on your budget. Each time you make a payment, Self will report it to the three major credit bureaus: Experian, TransUnion, and Equifax. Since payment history accounts for 35% of your total credit score, this should give your score a boost over time.
Self itself won't say exactly how much your score will improve, but as long as you stay on top of your payments, don't fall behind on other bills, and avoid making other financial faux pas along the way, your score should see marked improvement by the end of your loan term.
If you don't have a credit score, Self estimates it takes about six months of payment history to establish one.
Pros and cons of a Self credit builder loan
Though Self's credit builder loans can certainly help you improve your credit score, they're not right for everyone. Here are just a few of the benefits and drawbacks to consider before applying for one:
Flexible monthly payment options
On-time payments are reported to all three credit bureaus
Low activation fee
No credit check or upfront deposit required
Available in all 50 states
Includes free credit monitoring
CDs draw more interest than the savings accounts most credit builder loans use
Late payments will be reported and could damage your score
You won't get to keep the interest earned on your CD, unless it out-earns the fees and APR costs you owe Self
It could lower your credit score at the beginning because it increases your total credit balance
You can't access your funds for at least a year
You can't pause your account due to financial hardship, and payments more than 15 days late will incur a 5% late fee
Self eligibility requirements & application process
Self's process is pretty easy. You'll simply choose the payment plan and loan term you want, and then fill out a quick application online.
To apply, all you'll need is:
Your bank account number or debit card (to cover the fees)
Your email address
Your Social Security number
A U.S. address (Self is not available in other countries)
There's no income requirement and no hard credit inquiry—though there is a soft pull to verify your identity. Self will also use the ChexSystems database to review your banking history and ensure there are no bounced checks or unpaid fees in recent history.
Another credit-building option from Self
Self also offers a Self Visa card for its Credit Builder Account holders. This is a secured credit card that allows you to build credit through responsible spending habits.
Unlike other secured cards (which require a security deposit), you need no extra money to open a Self Visa. Instead, your Credit Builder Account serves as your deposit, and you can choose your limit based on the balance in your account. Limits start at $100 or more, and you must be current on all fees and have made at least three on-time monthly payments in a row.
Once you have a Self Visa, you can spend up to your limit. Pay the balance off each month, and Self will report the on-time payments to all three credit bureaus, ideally improving your credit score. Because it's a different type of credit (credit mix accounts for 10% of your score), it could improve your score even more alongside a loan.
Alternatives to Self
Self isn't your only option if you have low or no credit. If you're not set on Self's Credit Builder Account, you might want to consider one of these other products to give your score a boost:
Other credit builder loans
Self isn't the only company that offers credit builder loans, though their Certificate of Deposit-approach is rare. Most credit-building loans deposit the loan amount into a savings account. When the loan is repaid, the borrower receives the saved funds and any interest earned.
Savings accounts tend to earn less interest than CDs, but since any interest earned is offset by the fees you pay for the credit builder loan, you really need to compare pricing and other terms to understand what's the smartest option in your case. To start weighing your credit-building options, check out our guide to the best credit builder loans.
A secured credit card
Secured credit cards are cards that are backed by a security deposit. You offer money upfront, and then you can spend that money using your secured card. They work much like a bank account and debit card, only your payments are reported monthly to credit bureaus, helping improve your score in the process.
The Self Visa is one example of a secured credit card. For more options, check out our guide to the best secured credit cards.
A secured personal loan
Another option if you have a low credit score or no credit history is a secured personal loan. These are loans backed by some sort of collateral—a car, jewelry, etc. Though this can make it easier to get the loan (they offset the risk to the lender), it also puts your personal property at risk should you fail to make your payments.
On the plus side, secured personal loans may come with lower interest rates than you'll see on secured cards and credit builder loans (Self included). You'll just need to be sure you can make the payments, or you could damage your credit score.
If you're considering this route, check out our guide to secured personal loans for more info.
The bottom line
If you're looking to improve your credit score or build a credit history from scratch, a Self loan may be able to help. Just make sure you consider other options, too, and always compare terms and rates from various lenders. Shopping around could help your finances even more.
Aly J. Yale is a freelance writer and journalist from Houston, specializing in mortgage, real estate, and personal finance topics. Her work has been published in Forbes, The Balance, Bankrate, The Simple Dollar, and more. Connect with her on Twitter.