Refinance vs. Consolidation: Student Loan Differences
Consolidation is the process of combining student loans into one loan. It can be done through the Department of Education or with a private lender. Refinancing, on the other hand, is done only through private lenders.

When you borrow money for school, it can take a long time to pay it back. Sometimes, during the payback period, you'll want to change the terms of your loans. You may want to find a different student loan repayment plan, a lower interest rate, or combine multiple loans into one new loan.
When you want to change the terms of your loan or change who your loan servicer is, you have two primary options: student loan consolidation and student loan refinancing. Both of these options can be very helpful under certain circumstances, but they work differently—and each has its own unique pros and cons.
The impact of either refinancing or consolidating student loans will vary depending on whether you have private student loans or federal student loans.
In this refinance vs. consolidation guide:
How Student Loan Refinancing Works
When you refinance student loans, you are taking a loan from a private lender to repay existing student loan debt. The government doesn't offer refinance loans, so you can't get one through the Department of Education. You'll need to find a private bank, credit union, or online lender offering refinance loans.
Because these loans are made by different private lenders, the terms and conditions will differ lender-to-lender; there's no standardization regarding what you need to do to qualify, what interest rate you'll be charged, or how long you'll have to pay back your new loan.
You'll use the money you borrowed to repay existing student loans you owe that you want to refinance. You can refinance private student loans, federal loans, or both. Because you use your new loan to pay back multiple existing debts, refinancing allows you to consolidate debt in addition to changing loan terms.
>> Read More: Can You Refinance Student Loans More Than Once?
The new loan you take out should have different terms than the debt you paid back. Not only will you potentially be paying a different lender, but you will also likely have a different interest rate, different repayment timeline, and other rules for repayment that differ from your old loans. Ideally, the interest rate will be lower and the repayment terms will be better for you. Otherwise, it doesn't make sense to refinance your loans.
Ask the Expert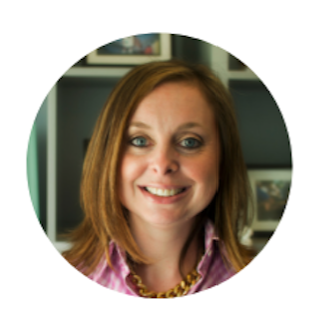 Chief Marketing Officer at College Ave Student Loans
Both are designed to let you combine multiple student loans into a single loan, but the first important difference is which types of student loans are eligible to be combined.
Federal student loan consolidation is a loan program offered by the federal government that enables you to combine multiple federal student loans into one loan. It only applies to federal loans, so you can't include any private student loans in the federal consolidation process.
Usually when people talk about student loan refinancing, it's done through a private lender, and you typically have the option to combine both federal and private student loans when refinancing. That's just the start of their differences though; there are several other important points to consider.
The advantages and disadvantages are really based on each person's unique situation and goals.
The first and most important thing to understand is that you lose access to federal student loan benefits – such as Public Service Loan Forgiveness and income-driven repayment plans – when you refinance federal student loans with a private lender. Make sure you understand what those federal benefits are and, if you're likely to use them, before you refinance federal loans.
The next consideration is your interest rate. When you refinance student loans with a private lender, your interest rate is typically based on your credit history. If you've built a positive credit history, you may benefit by getting a lower interest rate, which will help reduce the cost of your loans.
Private lenders may also offer choices for how many years you take to repay the loan; you might select a shorter repayment period to save on total cost or a longer repayment period if you need lower monthly payments.
With a federal Direct Consolidation Loan, the assigned interest rate is a weighted average of the federal loans you are combining. The rate isn't based on your credit history, so it could be lower or higher than what you would be offered by a private lender.
Finally, keep in mind that you don't have to choose just one. If you have both federal and private student loans, you could consolidate your federal loans through the federal program to preserve your federal benefits and still refinance your private student loans with a private lender to get a better interest rate or repayment term that fits your budget.

Yes, but federal loans (including consolidation loans) carry special benefits, such as public service forgiveness and an income driven repayment option, that are not typically available on private loans. Make sure you know what those benefits are, and if you are likely to use them, before you commit to refinancing.
Should You Refinance Federal Student Loans With a Private Lender?
You can refinance federal student loans, which makes life more convenient because you'll have just one payment to make when you consolidate all existing debt.
But this doesn't mean it's always a good idea to refinance federal student loans. That's because federal student loans offer many advantages privately refinanced loans don't. For example:
While some private lenders allow you to put your loan into forbearance for a limited time, federal student loans have much more generous rules for when you can put your loan into forbearance or deferment. It's easier to pause payments in times of financial hardship with federal loans.
Some federal student loans have subsidized interest. If you have Subsidized Direct Loans and put them into deferment, the government covers the cost of interest accruing. You won't get any kind of subsidized interest if you refinance to a private loan.
You can change your repayment plan with federal student loans. You can't if you've refinanced with a private lender. You must pay on schedule in accordance with the terms you agreed to when you took out the refinance loan.
You can opt for income-driven repayment plans with federal loans. This means you can cap payments at a percentage of your monthly income. This isn't an option with a private refinance loan.
You can become eligible for Public Service Loan Forgiveness with federal loans. If you work in an eligible job, you can have the remaining balance of outstanding student debt forgiven if you've signed up for PSLF and made 120 on-time payments. Private refinance lenders, however, do not forgive your loans because you work in public service.
If you decide to refinance federal student loans by taking out a new private loan, you can reduce your interest if you qualify for a loan at a better rate. This should reduce the monthly payment you're making and the total cost of paying back your loan. However, you give up certain benefits by making the decision to refinance, so the decision shouldn't be taken lightly.
What Are the Pros and Cons of Refinancing?
As mentioned above, the pros of refinancing student loans include the opportunity to change your payment terms, ideally dropping your interest rate, monthly payment, and the total you pay back. You can also benefit from switching your loan servicer and from consolidating multiple loans into one new loan.
But your ability to do this depends upon your ability to qualify for a new refinance loan.
One of the cons of refinance loans is that many people aren't eligible for them. Unless you have a good credit score and high income, refinance lenders aren't going to give you a new loan to pay off existing educational debt. You'll need a cosigner to be approved for a loan if you can't qualify on your own. The cosigner is legally responsible for your debt, which is a big responsibility.
>> Read More: Should You Refinance Student Loans With a Cosigner?
Giving up federal student loan benefits is another con, as mentioned above. And you'll also need to make sure you're careful about comparing loan options. Not every refinanced loan is a better deal. For example, if a loan makes your payments drop by stretching out your payment timeline but not changing your interest rate, you'll actually pay more in the long run.
When you comparison shop among different lenders, some will offer fixed rate loans and others will offer variable rate loans. If a loan is a variable rate loan, the interest rate is tied to a financial index and could change over time—sometimes going up. The risk of the rate and payment rising is a big con, but some borrowers are still attracted to variable interest rates because they usually start out lower than fixed-rate alternatives.
You can use our student loan refinance calculator to help you determine which lender and rate would be the best for you.
Who Should Consider Student Loan Refinancing?
Student loan refinancing makes sense if:
You have multiple loans you want to consolidate into one single loan.
You can reduce the interest rate on your loans, thus creating lower monthly payments.
You aren't happy with your loan servicer and you want to switch to a new lender that treats you better.
You want to change the terms of your loan, such as changing the amount of time you have to pay it back.
In every case, you should only consider refinancing federal loans if you don't mind giving up the borrower protections offered by the government. If you aren't going to take advantage of those protections anyway, there's no reason not to refinance if you can get a better deal.
If you're only refinancing private loans, giving up those protections isn't a concern, and you should refinance whenever you can get more favorable terms.
>> Read More: Should I Refinance My Student Loans?
How Student Loan Consolidation Works
While both refinancing and consolidation allow you to combine multiple student loans into one big new loan to pay off existing educational debt, consolidation is very different than refinancing. Your options for student loan consolidation will depend on whether you have private or federal student loans.
Federal Student Loan Consolidation
Federal consolidation generally involves getting a Direct Consolidation Loan from the Department of Education's loan program.
You can only consolidate eligible federal loans with the federal government. To consolidate your federal loans, you must complete your application with the DOE online. It takes around 30 minutes. There is no application fee, but you'll need an FSA ID.
When you want to consolidate, you'll provide information about your existing federal loans to the DOE. You can be approved for a consolidation loan regardless of your credit history, but your interest rate will not change with a consolidation loan, unlike when you refinance. Your interest rate equals a weighted average of existing rates. There's no need to shop around or compare loan offers, since consolidation doesn't change the interest you pay.
Private Student Loan Consolidation
Private education loans can't be consolidated with the Department of Education. If you want to consolidate private loans by getting one new loan to repay what you owe, refinancing is your only option.
Refinancing has the effect of consolidating your loans if you can qualify for a loan big enough to pay existing debt. As mentioned above, your refinance loan will also change the terms of your existing loan.
What Are the Pros and Cons of Consolidating Student Loans?
There are both advantages and disadvantages of federal loan consolidation with the Department of Education.
As mentioned, one big benefit is that you're able to consolidate multiple existing loans into one, so you'll have just one payment to make instead of many. This can simplify your life. If you don't like your current loan servicer, consolidating also gives you a chance to deal with a different lender for your repayment.
Another advantage of federal student loan consolidation is that you have more repayment options once you've consolidated your loans. You could even choose to stretch out your repayments over 30 years. While this would mean paying more in interest, it can lower your monthly payment so you have more room in your budget.
If you have federal student loans that aren't Direct Loans, consolidation can also make those loans eligible for Public Service Loan Forgiveness and income-based payment options that wouldn't otherwise be available. This is a big pro.
But, there are disadvantages too. One big one: if you've already been making payments and working towards student loan forgiveness, any payments made before consolidating don't count. So, you'd be starting over and losing credit for any payments already made.
Typically, you're also restricted to consolidating your student loan just one time with the DOE.
Finally, another big con to consolidation is that you lose the ability to pay off higher interest loans first by grouping them all in one big loan. If you had one loan at 4.5% and the other at 6%, you could've saved money on interest by paying off the 6% loan first. Once the loans are consolidated into one big loan with a weighted interest rate, you lose that chance.
The Verdict: Student Loan Refinancing vs. Consolidation
Both student loan refinancing and student loan consolidation can simplify the repayment process by leaving you with just one loan to pay. But refinancing is the only way to lower your interest rate—albeit at the cost of potentially giving up borrower protections federal loans provide.
Consolidation doesn't require you to give up federal borrower protections and can instead extend important protections to more types of federal loans, but your rates won't change, and you could pay more in the long run if you consolidate for purposes of stretching out your repayment timeline.
>> Read More: Can You Refinance Student Loans After Consolidation?
Only you can decide which option is best, but be sure to understand what loan consolidation and refinancing entails – and shop around for the right private lender if you decide refinancing is the way to go.

Christy Rakoczy is an experienced personal finance and legal writer who has been writing full time since 2008. She earned her JD at UCLA and graduated from the University of Rochester with a degree in media and communications. Her work has been featured on CNN Money, MSN Money, Yahoo Finance, USA Today, and more.