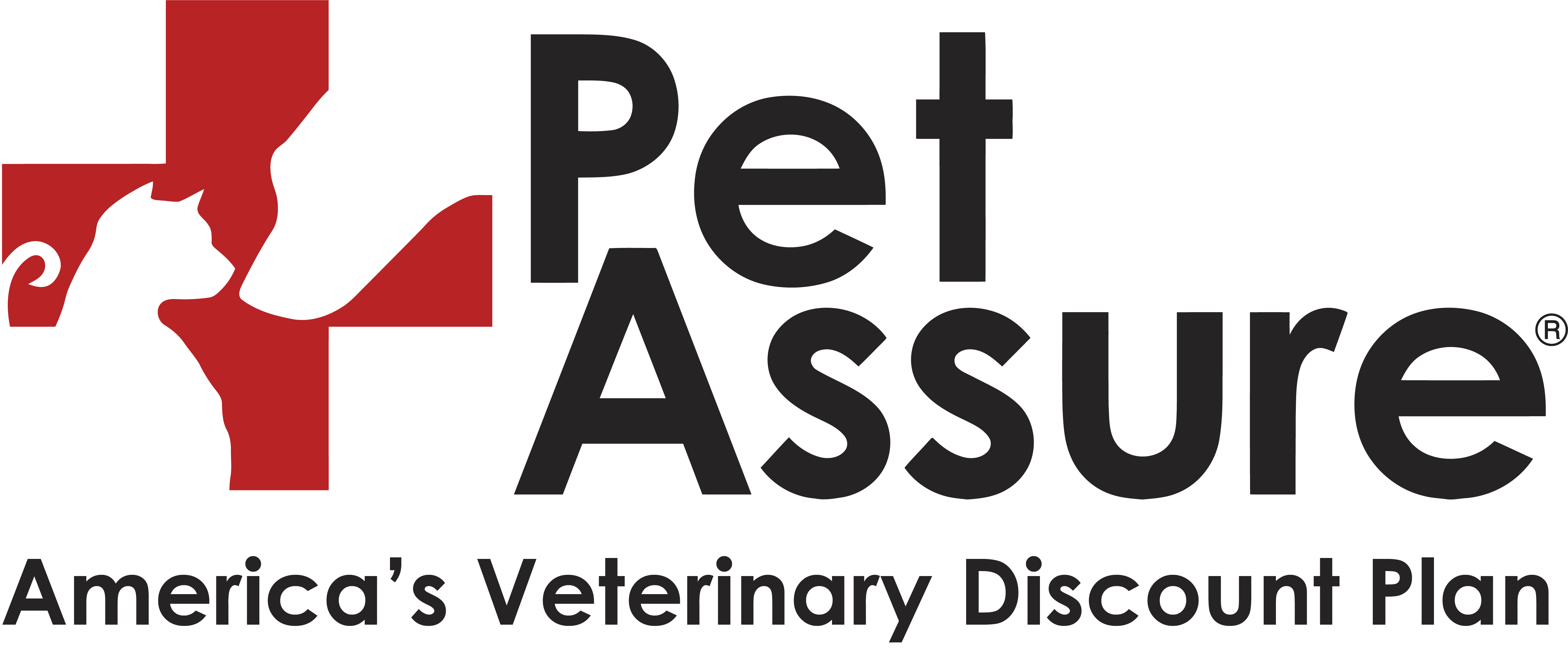 on Pet Assure's secure website
| | |
| --- | --- |
| What's Covered | Office Visits & Exams, Surgeries & Procedures, Lab Work & X-rays, Spays & Neuters, Vaccines & Injections, and Dental Cleanings |
| Discount | 25% instant savings on all in-house medical services |
| Benefits | Free enrollment in Pet Assure's 24/7 Lost Pet Recovery Service |
| How It Works | Present your member ID card at any participating veterinarian |
Compare this discount plan to pet insurance options
---
Pets can develop a whole host of medical conditions ranging from a mild upset stomach to serious heart problems or cancer. Unfortunately, these conditions—and routine care like dental cleanings—can hit pet owners hard in the pocketbook. Pet owners often find themselves forced to weigh their financial security against providing the very best care for their animals, which can be an impossible choice to make.
Fortunately, pet owners have some options to help keep costs down when their pets need care. Pet insurance is one option, which actually helps you to pay for care by covering a portion of your vet bills. Pet Assure is another option.
There is no Pet Assure Insurance policy—instead, Pet Assure is a veterinary discount plan. You can sign up to get discounted bills on veterinary care with participating providers, saving you money every time your animal needs help. To find out if this is the right option for you, check out this Pet Assure review.
In this review:
About Pet Assure
Pet Assure has been offering veterinary discounts since 1995. You can enroll your pet in under two minutes online and immediately become eligible for discounted services from in-network veterinarians. You can get discounts on all in-house medical services and processes when you visit a participating vet, and you become eligible for discounts immediately as soon as you sign up.
Pet Assure also offers different plans to meet your needs, including a plan for a single cat or dog; a family plan that covers two-to-four animals of every size; or an unlimited plan that allows every single pet in your household to get discounted services. This flexibility allows you to ensure you get the most possible savings when buying coverage to protect your furry family.
Benefits of Pet Assure
There are many benefits associated with joining Pet Assure, including the following:
There's no waiting period for coverage. You can sign up your pet and get discounted vet care on the very same day.
Unlike traditional pet insurance, there's no deductible you have to meet and no annual limits
All types of veterinary services are discounted, you can use your discount on an unlimited number of vet visits, and you don't ever have to worry about having any claims denied.
Pet Assure discounts are available to any animal regardless of age or health status, with no exclusions for pre-existing conditions.
Downsides of Pet Assure
There are also some downsides of Pet Assure that pet owners need to be aware of:
There's no such thing as Pet Assure Insurance. Pet Assure doesn't pay any portion of your veterinary care costs as insurance would. You simply get discounts on the services your pet receives from participating vets.
You must go to a pre-approved Pet Assure vet to get the discount. Depending on where you live, there may not be many Peat Assure vets in your area—or your preferred veterinarian may not be a participating provider.
What Does Pet Assure Cover?
Pet Assure provides discounts on absolutely all medical pet care provided by in-network vets, with no limits on the number of discounts you can receive. Some of the services you can receive discounts on include:
Routine wellness exams
Vaccines
Fecal exams
Lab work
Dental care including X-rays and cleaning
Emergency exams
X-rays
Surgical procedures, such as ligament repair and tumor removal
How Much Does Pet Assure Cost?
The costs of Pet Assure vary depending on which plan option you select:
A single cat costs $8.45 per month
A single dog costs $10.15 per month
A family plan that covers two to four animals costs $14.40 per month
An unlimited plan that covers every pet in your household costs $18.65 per month
Where is Pet Assure Available?
Pet Assure has partnered with participating veterinarians in all 50 states in the United States, as well as in Puerto Rico and Canada. However, you may want to check for Pet Assure vets in your area before joining.
How to Find Pet Assure Vets
Discounted services are available to those with Pet Assure coverage only if you get your animal's care from a participating Pet Assure veterinarian. Pet Assure has an online search tool you can use to find vets near you that accept this discount plan.
To find a vet that offers discounts to Pet Assure members, simply input your location into the search tool. You'll see a list of participating veterinarians as well as details on how far away each vet is from you. A list of non-participating vets is also included and you have the option to click a button to invite those vets to Pet Assure.
Pet Assure Customer Service
If you need help, you can contact Pet Assure at 888-789-7387.
Customer service hours are Monday through Friday 8:00 AM to 6:00 PM EST.
You can also submit an online form to ask questions.
Pet Assure has received an A+ rating from the Better Business Bureau (BBB).
Bottom Line: Is Pet Assure Right for You?
If you don't want a full pet insurance policy or you can't get coverage for your pet because of your animal's age or medical history, Pet Assure is a great alternative. Although there's no Pet Assure insurance plan, you can get discounted service from in-network vets if you sign up to become a Pet Assure member. Just be aware you won't be reimbursed for any costs you incur in caring for your pet— you'll simply save money as long as your animal gets care from a participating provider.
If this kind of plan doesn't work for you, you can check out our list of the best pet insurance companies as an alternative.