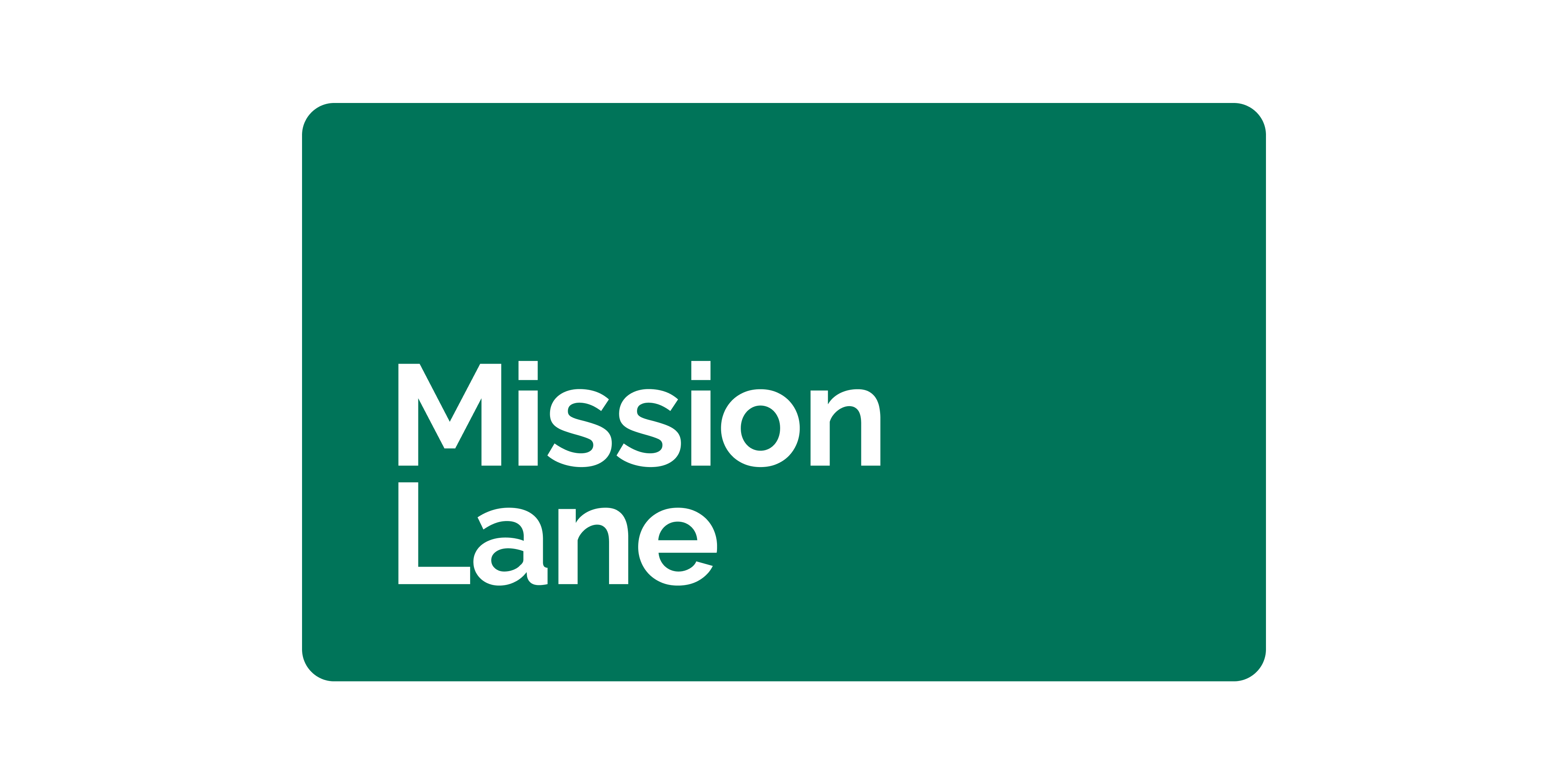 on Mission Lane's website
What we like:
Build credit without a security deposit. Simple fee structure compared to other credit cards. 
Rates (APR)

19.99%

–

29.99%

Security deposit required?

No

Fees

Annual fee of $0 to $59.
Late fee up to $35.
Foreign transaction fee is 3% of each transaction.
Cash advance fee is $10 or 3% of the cash advance transaction, whichever is greater. 

Repayment terms

Minimum payment is due each billing cycle by the due date, calculated as the greater of $25 or 1% of your account balance.
See how Mission Lane compares to other bad-credit cards.
Getting a mortgage, buying a new car, and consolidating debt are more expensive when your credit score falls below a certain range. So how do you rebuild credit when you need credit to make that happen? That's where Mission Lane comes in.
This financial technology company started in 2018 around the idea that people with low credit scores shouldn't have to deal with sneaky, excessive fees just to access credit. Good intentions aside, Mission Lane is still a for-profit business. Before choosing to rebuild your credit with Mission Lane, it's important to understand how it can help you build credit and the potential risks.
In this review:
About a Mission Lane credit builder credit card
Mission Lane is a financial technology company founded in 2018 as the credit card arm of its parent company, LendUp Global. It offers FDIC-backed credit cards and debit cards through TAB Bank to extend financial services to underserved and underbanked people.
A Mission Lane credit builder credit card is for people who need a second chance at establishing credit or have no credit. It's a no-frills credit card with the sole purpose of building a positive credit history.
You won't find any promotional offers or purchase rewards with this card. Its primary purpose is to build credit and pay for things. The streamlined approach makes it possible to offer benefits such as:
No security deposit
Lower annual fee than most cards
At least one credit limit increase within your first 12 months with on-time payments
No credit check to see whether you qualify
Compared to secured credit cards, you won't need to pay out of pocket for a security deposit. That often costs $200 to $500. You'll pay a lower annual fee of up to $59 based on your creditworthiness. Certain credit cards for bad credit charge annual fees of $95 or more.
Plus, if you pay your credit card responsibly, Mission Lane may grant a credit limit increase within your first year.
How Mission Lane helps build credit
How does a Mission Lane credit card help you build credit? It focuses on strengthening your payment history by establishing monthly payments you're responsible for. It also improves your credit mix by adding a revolving account to your credit profile.
When you're approved for the card, the company reports your new credit account and limit to the major credit bureaus. You might see a small, brief dip in your score from the hard inquiry, but you'll likely see it rebound.
Making purchases on the credit card adds to your card balance. At the end of the monthly billing cycle, you must make at least the minimum payment by your due date. If you pay on time, it'll help improve your credit because Mission Lane reports your monthly payments to the credit bureaus.
We recommend paying off the balance in full and on time every time to build credit and stay out of debt. Not paying your credit card bill on time can harm your credit score. A high balance can also drive down your score. Be mindful of these factors to build your credit while using your Mission Lane credit card.
How to apply for a Mission Lane credit builder credit card
To apply for a Mission Lane credit builder credit card, you'll want to start by prequalifying. Consider it a sneak peek into whether you'll get approved and what terms you might get.
Prequalifying doesn't result in a hard pull on your credit report, so even if you're declined, it won't hurt your score. This part requires basic info such as:
Full name and contact information
Social Security number or Individual Taxpayer Identification Number
Date of birth
Address
Annual income
Rent or mortgage payment
Employment status
Prequalifying only takes about five minutes to get a response, so it's worth checking before you submit a full application. If you prequalify, you'll see the potential terms of your offer, such as:
Interest rate
Annual fee
Credit limit
Rewards rate
Review your terms, and consider comparing other credit card prequalification offers to ensure you have the best deal. Take up to 30 days to mull over the offer before submitting a credit application with Mission Lane or choosing another lender.
Once you prequalify, the next step is completing a credit application. This creates a hard inquiry that affects your credit score. The decrease in your score is minimal—under five points. That's a small price to pay for the chance to improve your credit.
Since you've gone through prequalification, most of your personal information is already filled in the application. To proceed with a credit card application for Mission Lane, follow these steps:
Verify the prefilled data is correct.
Update any incorrect information, and fill out the remaining fields.
Read the disclosures, and check the boxes to confirm.
Submit your credit card application.
After submitting your application, you might need to upload additional documentation that verifies your stated income before full approval. If Mission Lane requests these documents, locate one of the following:
W-2
1099
Pay stub
Benefits document
Upload it to the online portal, and the company will review it alongside your application. If your application is approved, you'll have a new Mission Lane credit builder credit card within 14 days.
Pros and cons of a Mission Lane credit builder credit card
To know whether you're making the right decision, it's helpful to run through the pros and cons to see how it could affect you. Use this to help you make an informed decision about applying for a Mission Lane credit builder credit card.
No security deposit is required. 

Increase your credit limit with responsible card use, and improve your credit utilization ratio to boost your score further. 

Payment history is reported monthly to all three major credit bureaus. 

Lower annual fee than other credit builder cards ($0 to $59 based on creditworthiness).
Annual fee of up to $59

No introductory APR

No promotional offers

No purchase rewards

Lower credit limit, starting at $300. This credit limit isn't high enough for most adults to maintain a healthy credit utilization of less than 30%. 

High APR (19.99% – 29.99% APR).

Poor customer service ratings.

Mission Lane's parent company, LendUp Global, was forced to cease lending operations in January 2022 by the Consumer Financial Protection Bureau (CFPB).
The card doesn't offer as many perks and rewards as other credit cards, but credit builder credit cards can provide solid advantages.
Let's dig into why you may think twice about a Mission Lane credit builder card.
Mission Lane's customer service leaves much to be desired. As of March 2023, the company has an average customer score of 1.19 out of 5 with the Better Business Bureau (BBB) despite its A+ rating. Trustpilot reflects a similar customer experience, with an average score of 1.6 out of 5.
What's more concerning is that Mission Lane is the credit card arm of LendUp Global, which the Consumer Financial Protection Bureau forced to liquidate in 2022 for "repeatedly lying and illegally cheating its customers."
LendUp violated fair lending laws and used "illegal and deceptive marketing." These are separate companies, but we recommend approaching Mission Lane with caution.
Alternatives to Mission Lane
Consider the following options if you're unsure whether a Mission Lane credit builder credit card is the right decision.