MBA Student Loans: Compare Your Options
When looking for MBA student loans, always max out federal loans first. Then, consider borrowing from a private lender. Our top picks for private lenders include Sallie Mae, College Ave, and Ascent.
Getting your MBA is a worthwhile investment. It can open up doors for you in business and make it much easier to advance in your career. But MBAs can be expensive, too, with tuition at many top MBA schools exceeding $60,000 per year.
This guide will help you learn how to pay for an MBA using both federal and private MBA loans, as well as some tips about getting a scholarship to reduce the cost of your education.
In this guide:
Use Federal Loans First
When paying for your MBA, you'll want to keep your borrowing costs as low as possible. This means that you should borrow the maximum limit available to you in the form of federal student loans before turning to private lenders.
Being smart and strategic about which loan options you explore can help you ensure you aren't saddled with a huge student loan balance that you may struggle to repay after graduation.
While you cannot get Direct Subsidized Loans for your MBA, Direct Unsubsidized Loans should be available along with other sources of federal aid, such as PLUS Loans.
>> Read More: Federal Direct Loans: Find Out How They Work
Federal student loans have better borrower protections, such as the potential for student loan forgiveness. They also come with broader eligibility criteria, more flexibility in loan repayment plans, and—typically—lower interest rates than private student loans.
That's why maxing out federal loans makes sense for most MBA students before getting any private MBA loans.
To become eligible for federal loans, you'll need to complete your Free Application for Federal Student Aid (FAFSA). The FAFSA can be completed entirely online in about half an hour, and it requires you to provide basic details about your financial situation.
Completing the FAFSA is important because it not only is necessary to become eligible for financial aid but is also a prerequisite to getting many other types of aid as well, including scholarships and access to work-study funds.
Compare Private MBA Student Loans
There are limits on federal student aid. In fact, there are both aggregate limits on the total amount you can borrow over your lifetime as well as annual loan amounts.
For many students attending an MBA program, these limits mean that it won't be possible to get enough federal aid to cover the full cost of tuition and other expenses associated with earning a degree.
Private loans for college can give you the additional funds necessary to obtain your degree. Eligibility and rates for private MBA loans can vary based on:
Your credit score
Your income
Whether you have a cosigner willing to sign for the loan with you
The loan repayment term
Because the loan terms and requirements vary from one lender to another, anyone who is considering private loans should shop around and compare MBA loan rates. You can start with some of the lenders listed below.
LendEDU's 5 Best MBA Loans
LendEDU has rated and ranked MBA student loans based on a variety of data points. Here are five top-rated lenders offering MBA student loans.
Click a lender name to jump down to its review:
1) SunTrust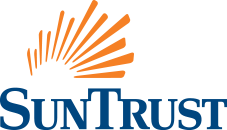 LendEDU Rating: 5/5
SunTrust also offers loans for students earning advanced degrees. Here are some of the key things you should know about loans from SunTrust:
Variable rate loans range from 6.63% to 8.64% APR.
Fixed rate loans range from 4.30% APR to 8.89% APR.
You can borrow up to $175,000 total.
There are four options for repayment of loans while in school.
There are no application fees, origination fees, or prepayment penalties.
---
2) Citizens Bank

LendEDU Rating: 4.67/5
Citizens Bank provides MBA Loans. Here is what you need to know about loans obtained from Citizens Bank:
The APR varies depending on whether you choose immediate repayment, interest-only repayment, or deferred repayment.
Variable rates range between 3.29% and 10.02% APR.
Fixed rates range between 4.45% and 10.59% APR.
MBA students can borrow a maximum of $225,000 in student loans.
There are no loan application fees, origination fees, or prepayment penalties.
---
3) Sallie Mae

LendEDU Rating: 4.41/5
Sallie Mae offers MBA loans to help pay business school expenses. Here's what you need to know about Sallie Mae loans:
Variable rate loans range from 4.37% to 9.99% APR.
Fixed rate loans range from 5.50% to 10.23% APR.
There is no loan origination fee charged.
You can borrow up to 100% of the costs of school-certified expenses.
You can qualify for a grace period of 6 months, and deferment is available for up to 48-months during an internship.
4) ELFI

LendEDU Rating: 4.25/5
ELFI also provides MBA loans. Here are some of the key features of these loans to be aware of:
Variable rate loans as low as 3.95% APR.
Fixed rate loans as low as 4.99% APR.
You can borrow up to 100% of school-certified cost of attendance.
There are four different repayment options while you're in school including immediate repayment, interest-only repayment, fixed-monthly repayment, and deferred repayment.
There are no fees for applying, no origination fees, and no prepayment penalties.
See personalized quotes in just a few minutes.
5) CommonBond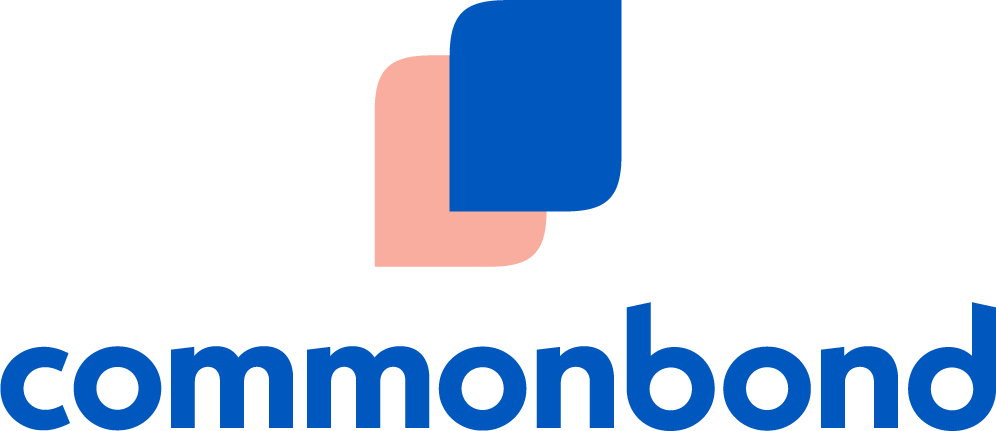 LendEDU Rating: 4.13/5
CommonBond offers MBA student loans to help students with business school expenses. Here are some of the things to know about getting a loan from CommonBond:
Variable rate loans range from 5.00% to 13.01% APR.
Fixed rate loans range from 4.22% to 13.66% APR.
You can borrow up to $500,000.
There are no prepayment penalties, application fees, or origination fees.
CommonBond's Pencils of Promise initiative covers the cost of a child's education in the developing world for every loan it funds.
Alternatives to MBA Student Loans
When paying for an MBA degree, using money you don't have to pay back is obviously ideal. Fortunately, you can find free financing by:
Looking into scholarship options. Search online scholarship databases, talk to your school's financial aid office, see if your state offers scholarship assistance, or check with community groups or organizations you're a part of. Scholarships can be needs-based, merit-based, or based on your membership in a particular organization or your interest in a specific field of study. There may also be scholarship opportunities for women or minorities. Start looking for scholarships early, as many have limited funds and strict application deadlines.
Talking to your employer: If you're already employed, you employer may pay all or part of the cost of an MBA, especially if you make a commitment to stay with the company for a certain number of years after earning your degree.
Looking into work-study programs. While not technically free since you have to work for the money, work-study programs allow you to offset the cost of your education without taking on interest-bearing loans. And if you can get relevant work experience while earning money, you may have an easier time landing a job once you graduate. Your school's financial aid office can help you explore these options.
Bottom Line: Choose the Right Student Loan for Your MBA
While getting an MBA can help set the stage for a successful career, you're likely to leave school with a lot of debt. Make repayment easier by exhausting all sources of free and federal funding before turning to private loans. Once it is time to apply for private MBA loans, compare rates from a few different lenders to find the loan that's right for you.
Author: Christy Rakoczy
Christy Rakoczy is an experienced personal finance and legal writer who has been writing full time since 2008. She earned her JD at UCLA and graduated from the University of Rochester with a degree in media and communications. Her work has been featured on CNN Money, MSN Money, Yahoo Finance, USA Today, and more.
Your Guide to Financial Freedom

Money tips, advice, and news once a week

Join the LendEDU newsletter!

Thanks for submitting!

Please Enter a valid email