Everyone has expenses, and it seems like college students have more than their fair share.
They have to pay for tuition, room and board, books, and a computer – just to name a few – and the average cost of college has steadily increased in the past few decades. Even if students have a full tuition scholarship or grant, other expenses can be overwhelming, making it harder to concentrate on their studies.
Luckily for students, there are options available, including student loans to cover living expenses.
What Living Expenses Can Student Loans Be Used For?
Student loans can be used for almost every cost associated with attending college. From tuition to room and board to textbooks, there are actually many expenses you can use your student loans for. It is crucial to only use this money on things that are absolutely necessary. If you spend it unwisely, you'll be kicking yourself for years after graduation when you have to pay that money ($27,975, on average) back plus interest.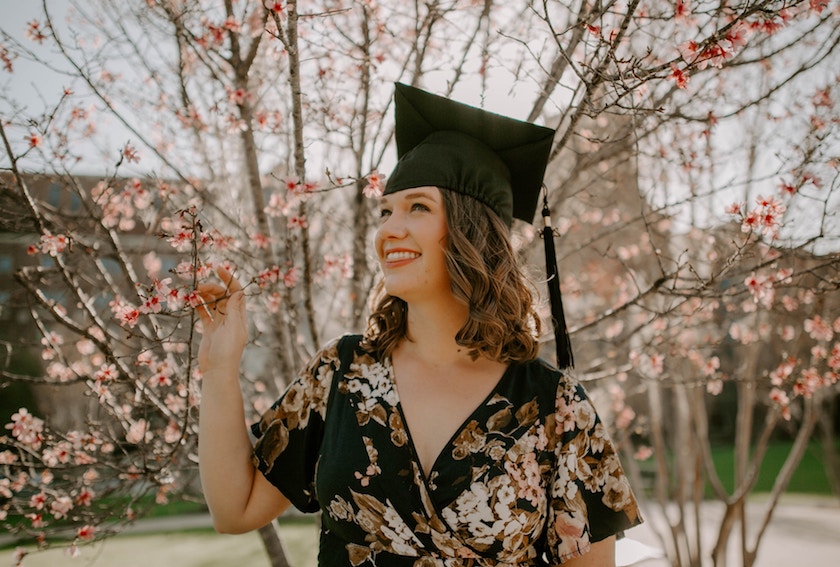 Apply for Ascent Student Loans
Cover your living expenses with Ascent
What are the Different Costs for College Students?
College students face three types of costs, or expenses, when they attend school, the sum of which sometimes creates a necessity for college students to use debt to pay for basic living expenses.
One is called "direct cost". This applies to charges from the campus for attending school. It includes tuition, cafeteria plans and dorm fees, which the school bills you for, and which must be paid if you wish to continue attending that college.
As a college student, you will also have "indirect costs". These refer to how much it indirectly costs you to attend the college.
This includes outside living expenses, transportation and personal expenses you have while attending the school. One example is commuting to school.
The campus will not charge you for keeping gas in your car, but you must still buy it to get to school and then back to your dorm or apartment.
The third type of expense that causes a need for educational debt for living costs is Cost of Attendance (CoA). Your college financial aid office will take the direct cost for you attending school, along with average indirect costs and use a calculation that brings the total Cost of Attendance. This is what the average student pays to attend the school.
What Should You Know About the Cost of Attendance?
If you are only looking at tuition charges every semester, you may think that CoA is something about which you won't have to worry. However, understanding your CoA is important if you need to borrow extra funds. Even if scholarships or grants cover your direct costs, you may need student loans for living expenses or indirect costs.
Lenders will not allow you to borrow money in excess of your total CoA. The financial aid office at your college will give you your total allowable limit for student loans. It may change each academic year, so check with them each school year if you are taking out loans for multiple semesters.
Using Student Loans Wisely
It's natural for some students to need extra money to attend college. Paying for groceries, gas and other bills may require additional money. As long as you don't bury yourself in debt, these college expenses can be helpful during the lean economic situation you may face while attending college.
It's important to remember that student loans are not designed just for buying groceries and other items if you are not actively attending school.
Although they have a low interest rate, these loans are only to be used for expenses while attending college to graduate.
How Do Lenders Pay Students When They Take Out Loans?
Different lenders may have different payment methods for helping students finance college living expenses with debt. Some may send the money straight to your school, and the school will then send you your check. Other lenders send money directly to you. Be sure that you understand where your student loan money will be paid, so that you can access it as needed.
Student loans should not be used like an ATM, to get money whenever you need it. After you apply for a student loan, you'll understand that it is a process and it may take time for your lender and school to file your paperwork. The school and lender must work together to ensure accurate information. Allow yourself time before your next semester starts so the money will be available when you do need it during that semester.
Problems With Student Loans
If you have a limited income, student loans may seem to be the easy way out. However, the repayment terms on student loans for living expenses may be confusing, and it can be challenging to pay back these loans efficiently. The interest generally accumulates on a monthly basis, which means that you will probably pay back much more than you borrowed.
Federal and private loans for college will also stay with you long after you graduate, since they are nearly impossible to discharge through bankruptcy, unlike credit cards and most other loans. This can place you in a precarious financial position. Taking out student loans does not have a stabilizing effect on your overall finances. Rather, it delays the inevitable, which is the balance plus interest that will be owed, eventually.
Students who take out loans without any intention of finishing school are caught in a bad situation. The money helps to make ends meet, but if you use educational loans to cover living costs you will make your life a lot more complicated. You could affect your finances for the rest of their lives.
Beware of Borrowing with Student Loans
The level of debt from student loans is skyrocketing, and the loans are, unfortunately for some, very easy to obtain. You can take out a high level of debt for your educational expenses and there are loose requirements for being accepted. Some student loans do not even require a credit check, so college-aged men and women sometimes take out student loans even if they're not attending classes, as long as they are registered as a student with a college. They can rack up so much debt that it will take many years to repay.
Lenders and schools alike have an interest in giving out student loans for living expenses, since they are usually backed by the federal government. This ensures that the lender and the school will be paid regardless of the circumstances of the borrower later on.
Budgeting is Important
To ensure that you don't have to turn to loans unless absolutely necessary, budget your expenses for each semester. Make sure that all your direct and indirect expenses will be covered, so that you don't take out more in debt than you actually need to pay for college expenses. This will place less financial stress on you, which will give you the freedom to make your college career a successful one.
Author: Jeff Gitlen
Jeff Gitlen writes about a wide range of finance topics including everything from student loans to credit cards to small business financing. Jeff's work has been featured on a number of sites including Bloomberg, CNBC, Forbes, Market Watch, and more.