When you're trying to fund higher education, you have options. Federal aid is always the best because of the protections federal loans provide. But, once you've maxed out your financial aid and federal loan options, private loans can cover funding gaps and help pay additional funds you need.
After you've graduated, refinance loans can help you consolidate and better manage your loans, perhaps with a lower rate.
You'll need to explore all of your options for private student loans or a refinance loan including loans from a credit union. Credit unions work differently than traditional financial institutions – often to the advantage of borrowers. They are essentially owned by members, so they prioritize serving their members.
However, there are hundreds of credit unions across the country, each with their own requirements and loan terms. Finding the right one can be complicated, but that's where Credit Union Student Choice comes in. This platform connects would-be borrowers with credit unions offering student loans.
Using Credit Union Student Choice loans might make sense for many, but you need to know how this service works, and what the pros and cons are. Read on to get the key details in our Credit Union Student Choice review.
Jump to a section:
What Does Credit Union Student Choice Do?
Credit Union Student Choice was founded in 2008 when some of the country's leading credit unions decided to join together to make it easier to search for credit union student loan solutions.
Borrowers can use the platform to search for a credit union by school name or ZIP code. Select the type of loan you're looking for – whether undergrad loans, graduate loans, or refinance loans – and see a list of different credit unions offering this type of financing.
Credit Union Student Choice loans allow you to easily compare student loan options and apply right from StudentChoice.org by clicking "Apply Now" if a particular loan looks good.
Benefits of Borrowing From a Credit Union
Borrowing from a credit union has several differences from borrowing from a traditional bank or online lender. Most of these differences stem from the fact credit unions are not-for-profit organizations, whereas most financial institutions are privately owned or owned by shareholders who want the business to maximize profits. Credit unions are member-owned, and their members elect the board of directors that governs the institution.
Some advantages of credit unions include:
Generally lower interest rates
Lower fees, including origination fees
Superior customer service
More flexible loan qualifications
Credit unions do, however, typically require you to be a member. You might need to pay a small membership fee or meet certain criteria for membership, such as living in a particular area or being part of a group.
Finding a credit union can be more complicated due to membership requirements, but Credit Union Student Choice makes it easy because you can input your info to filter credit unions that you can join and that offer the loan products you need.
Private Student Choice Loans
Credit Union Student Choice can help you find an ideal private student loan if you are in school earning an undergrad degree or a graduate business degree.
Private loans don't have standard rates, as Direct Loans do. Different lenders offer different loan terms, and Credit Union Student Choice allows you to compare options from hundreds of credit unions in one search.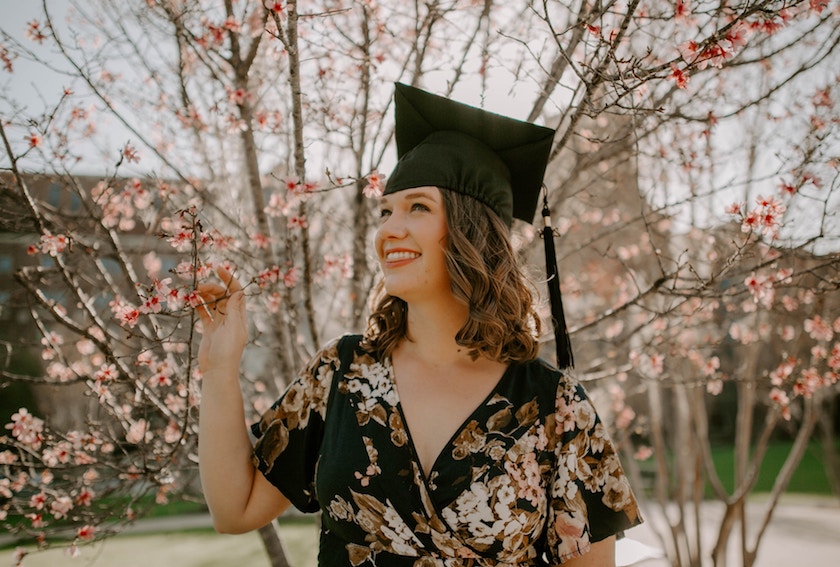 Find the Best Student Loans
Compare rates from 0.00% APR
Why Consider a Loan From Student Choice
There are several reasons to look for a private student loan from Credit Union Student Choice. Some of the advantages include:
Loans with low interest rates
Loans with flexible repayment options including deferring payments while in school
Easy online applications and 24/7 telephone support
The ability to borrow the loan amount for your entire undergraduate education with just a single application, so you don't have to apply for a new loan every year
Because Credit Union Student Choice connects you with so many credit unions, it's an efficient way to compare loans.
Rates, Terms, Borrowing Limits, and Eligibility
Rates, terms, borrowing limits, and eligibility for private student loans vary depending upon the specific credit union you select. Student Choice can be a valuable resource because it allows you to compare so many options.
You'll need to meet some basic eligibility requirements, though. For example, you must:
Be an undergrad or graduate business student
​Be a U.S. citizen or permanent resident
​Attend an approved school
​Meet Satisfactory Academic Progress (SAP) criteria set by your school
​Pass a credit check annually for each year you borrow
​Be eligible for membership at your chosen credit union
When you use Credit Union Student Choice's search tools, you can input your information to find out estimated rates.
What Else to Know
When you use Credit Union Student Choice, you'll see FAQs for each credit union option.
Click those links to find out what you need to do to be eligible to borrow. The rules differ regarding rates, borrowing limits, qualifying requirements, and more. So don't assume the loan with the lowest interest rate is right for you.
If you can't qualify on your own, adding a cosigner might make it possible for you to get a loan.
Student Choice Refinance Loan
Refinance loans are also available through Credit Union Student Choice. Using the search tools, you can find a lender that can give you a new loan to repay all your existing federal and private student loans.
Refinancing can simplify your finances because you have just one loan to pay. It also can lower your interest rate. But you need to find the right lender, and Credit Union Student Choice could help make that happen.
Who Should Consider Refinancing
You should consider refinancing if you want to change to a new loan servicer, if you want to consolidate your loans, or if you want to reduce the interest you pay.
However, if you have federal student loans, think carefully before refinancing. You would give up important borrower protections, including the possibility of Public Service Loan Forgiveness, when you refinance. You also have fewer payment plan options, no option for student loan deferment, and more limited options to put loans into forbearance and pause payments in times of financial hardship.
Eligibility
You may be eligible to use Credit Union Student Choice to refinance federal, private, and institutional student loans. However, you'll need to meet some basic eligibility requirements including:
Being a U.S. citizen or permanent resident
​Graduating from an approved school
​Being in repayment or grace period on at least one student loan
Being eligible to pass a credit check
Being eligible to become a member of the credit union making your loan
Just as with private student loans, loan rates, repayment terms, and eligibility vary from one lender to another, so use Student Choice to shop around.
What Else to Know
If you can't qualify for a refinance loan on your own, a cosigner could help in these situations as well.
You should also make sure to compare whether your overall interest costs will be lower – not just your monthly payment. If your refinance loan extends your timeline for repayment, you could end up paying more over time if you pay interest for longer. Look at total costs to see if a new loan makes sense.
Bottom Line
Credit unions are often considered more consumer-friendly lenders because of their nonprofit status and focus on customers. If you want to compare private student loans or refinance loans from more than 250 credit unions, Credit Union Student Choice provides an easy-to-use platform. It's worth doing a search to see what rates and offers are available to you – and you can use the online application process if you find a loan that looks like a good deal.
>> Read More: List of student loan companies