Student Loan Alternatives to Consider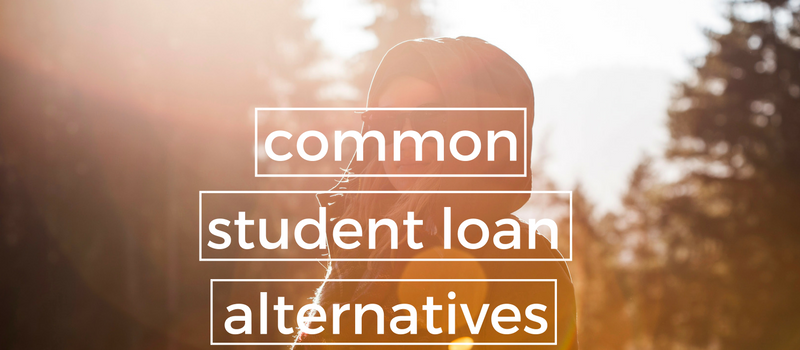 When you think about college, there is probably a good chance that student loans will be entering your thoughts as well. Today, student loans are a well known necessity of higher education since nearly 7 out of 10 college students have student loans. Going by that statistic, it is easy to give up hope on avoiding student debt.
While it seems almost inevitable, you can definitely find a way around signing up for student loan debt. At the very least, you can limit how much debt you take on with these alternatives to student loans. Here are three common ways to avoid student loans.
Scholarships
First and foremost, scholarships are often referred to as "free money" since they do not need to be paid back what-so-ever. For those who do not know, a scholarship is an award that is given out to a candidate who plans on attending some sort of educational institution; they are offered by foundations and organizations with some sort of charitable goal. This charitable aspect is what makes them so desirable hence the term "free money."
Scholarships are awarded for numerous reasons. One of the first and foremost of these reasons is merit; for instance, there are plenty of scholarships out there being awarded to the smartest people. Despite having a merit-based stigma, there are plenty of other special "niche" scholarships that are awarded to unique people for some reason. This is just the tip of the ice berg. Scholarships are awarded for basically any reason you can think of, so it is extremely important to search for them early.
Grants
Similar to a scholarship, a grant is also referred to as "free money," and it is a great alternative to student loans. The main difference between a grant and scholarship is who provides these opportunities. Scholarships are normally from a charitable or non-profit organization, and grants are generally provided by the government or university.
Federal grants are normally awarded based on financial need, so those with a high financial need and low income are the most eligible for a federal grant. A university-provided grant is given out for one of two common reasons: merit or financial need. Many universities take into account financial need and offer grants to these prospective students. On the other hand, merit-based grants are given out to influence smart students in making a decision on colleges.
Community College
While this may not fit into some prospective college students' dreams, community college is a completely viable option for avoiding student loans. Attending such a school is much cheaper than a traditional university, and some many cases, the tuition is free. If it is not free, there is a good chance that tuition can be covered without taking out a student loan, or with minimal student debt.
A plan has been mentioned by the Obama Administration about making community college free for all students. It involves working an on-campus job throughout enrollment, but it is free education at the end of the day. In addition to this program, there are many opportunities for free community college due to state government funding. It takes a bit of research, but a degree can be earned for next to nothing at one of these schools.
Author: Jeff Gitlen
Jeff Gitlen writes about a wide range of finance topics including everything from student loans to credit cards to small business financing. Jeff's work has been featured on a number of sites including Bloomberg, CNBC, Forbes, Market Watch, and more.