For the third year in a row, LendEDU has compiled the top 50 college financial literacy programs at colleges and universities across the United States.
As college costs continually increase well beyond the rates of inflation, financial literacy programs are necessary for students to be able to responsibly handle their student loan debt amongst other things.
According to the most recent data, the total amount of outstanding student debt is currently at $1.52 trillion. There are 45 million student loan borrowers in total, and those that recently graduated held $27,975 on average.
Due to these conditions and the fact that millions of Americans are bogged down with thousands of dollars in student loan debt without exactly being financially literate, LendEDU has ranked the top 50 programs to help educate students on what colleges and universities can best help them in learning personal finance.
Our third annual study looked at hundreds of colleges and universities that have a financial literacy program. Our rankings were based on three specifications:
The number of workshops and resources available
Access to one-on-one financial consultation
Incentivizing programs available (e.g., scholarships for attending workshops)
Each specification was graded on a 50-point scale, with 50 being the best possible score. That number was then multiplied by each specification's weight, at 50%, 30%, and 20%, respectively. The total score was then found on a 50-point scale by adding together each weighted score. A full methodology can be found at the bottom of this page.
Top 50 Financial Literacy Programs of 2019
1. Stanford University
Total Score: 49.0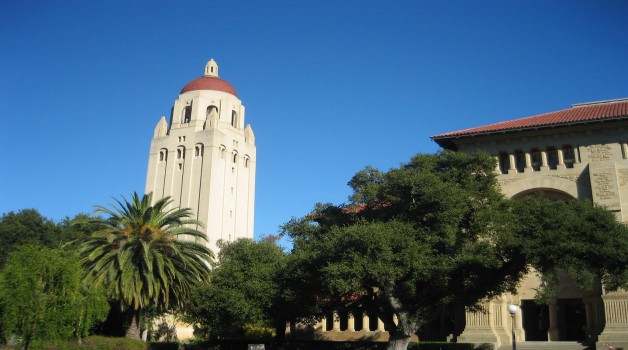 Stanford University ranked as LendEDU's number one college financial literacy program for the first time in 2019. It has an ample amount of programs for Stanford students and recent graduates regarding financial literacy. Some programs include FLInances: Summer Money Management and Personal Finance and Investing 101 with CS Professor Adam Nash. It also has top-tier financial coaching with Stanford graduates who are high-level professionals. Stanford has an in-house money management tool titled Haven Money that assists students with any type of financial literacy question. Overall, Stanford does a fantastic job and sets the gold standard for college financial literacy programs.
2. Texas Tech University
Total Score: 48.8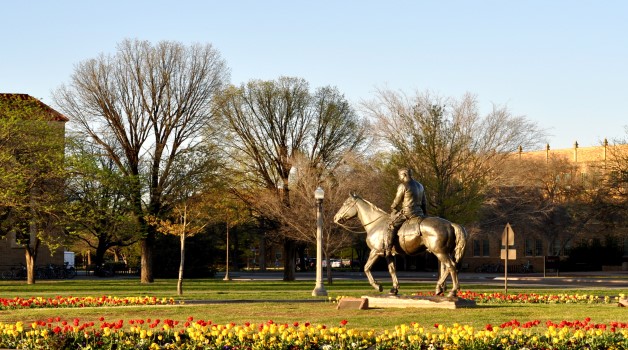 Although Texas Tech has been dethroned by Stanford after two years of claiming first place, its program is still considered one of the best. Its Red to Black program offers personalized coaching, presentations, and workshops. The program covers topics such as creating spending plans and maximizing student loans. All peer financial coaches are pursuing personal financial planning degrees. The program wants all students in the university to not only succeed academically but also financially.
Tiffany Murray, MS, the program director said this about the program,
"We are absolutely thrilled to be recognized among the top 50 Universities in the country and ranked in the top two for the third year in a row! Whether through coaching sessions, educational presentations, or various events across our campus, our undergraduates, masters, and PhD students enjoy serving and meeting our goal of helping students get from out of the red and into the black! To be honored for those efforts is icing on the cake and we appreciate LendEDU for this recognition!"
3. George Washington University
Total Score: 47.0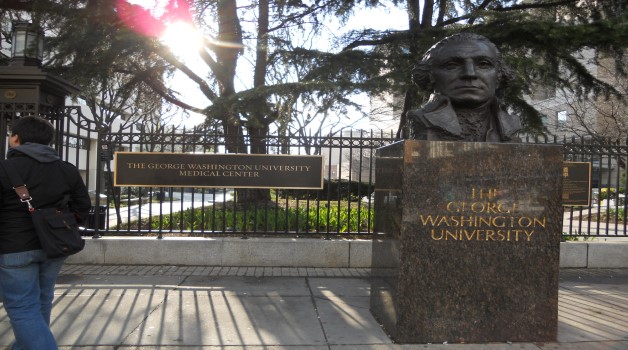 George Washington University has a cutting-edge financial literacy program. It is looking to institute mandatory financial literacy courses across the United States and is investing a significant amount of research into the topic. The institution is active in academics, holds discussions with policymakers, and has industry professionals as part of the program. Overall, GW is very active in promoting financial literacy, landing them in our third spot for 2019.
4. Syracuse University
Total Score: 46.9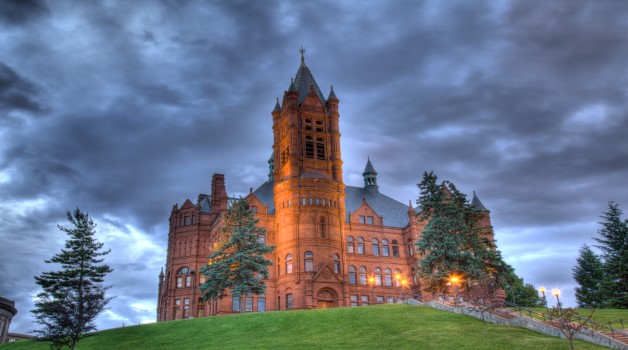 Syracuse University offers a plethora of events for its students to attend with a financial incentive attached. The university also has a fantastic money awareness program, in which those who qualify will be helped to replace loans with grant funding and take mandatory financial literacy sessions. Smart money coaches are available on a one-on-one basis in case a more personalized session is needed. Resources and guides are available on the program's website to give students a jumpstart in managing their finances.
5. University of Montana
Total Score: 46.7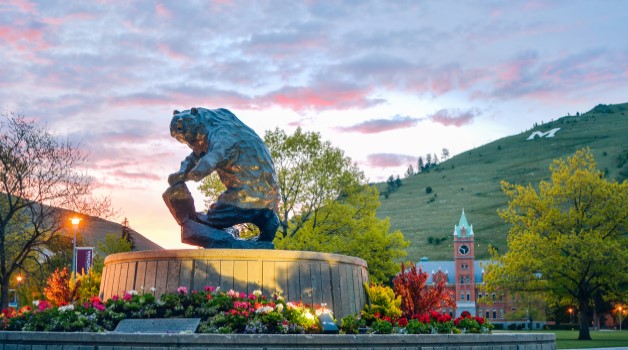 The University of Montana comes in at fifth with a strong financial literacy program. For all undergraduate students, Transit, an online financial literacy education program, must be taken. Additionally, a plethora of programs are provided in the spring and additional online resources are ample. Some program topics include FASFA guidance, loans, and budgeting workshops. Free, private sessions are also offered to all students.
6. Sam Houston State University
Total Score: 46.5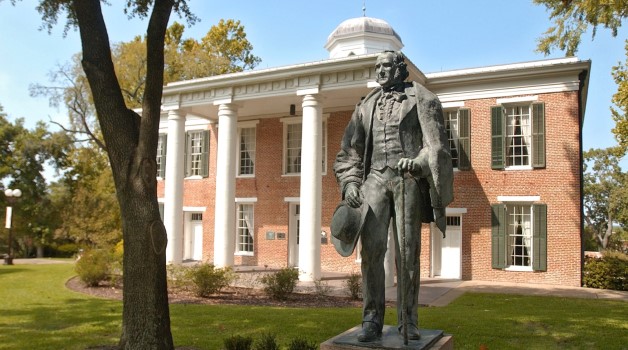 Sam Houston State University (SHSU) comes in sixth for this year's ranking of financial literacy programs. The program has a large staff of professionals and students to assist anyone with their needs. It also gives out a significant amount of scholarships each year, especially for those who are active within the program by attending workshops and events. Their program also uses CashCourse, a popular financial education application, and website.
7. Duke University
Total Score: 46.1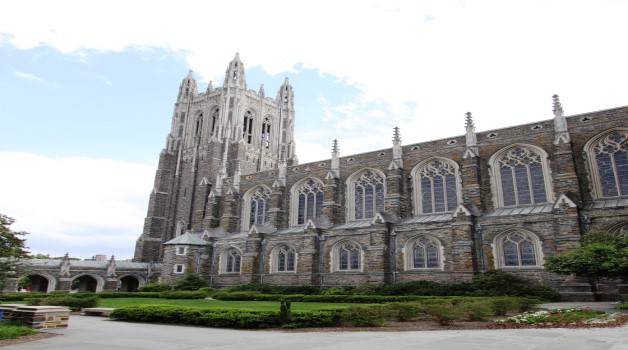 Personal Finance @ Duke is a well-designed program that is constructed by the Office of Personal Finance, where they offer seminars and one-on-one counseling sessions. One of the main goals of the program is to offer a plethora of workshops and opportunities in financial education so that students can become educated about their finances and financial goals. Duke also has an extremely well-built site that many other programs fail to provide.
8. University of North Texas
Total Score: 45.5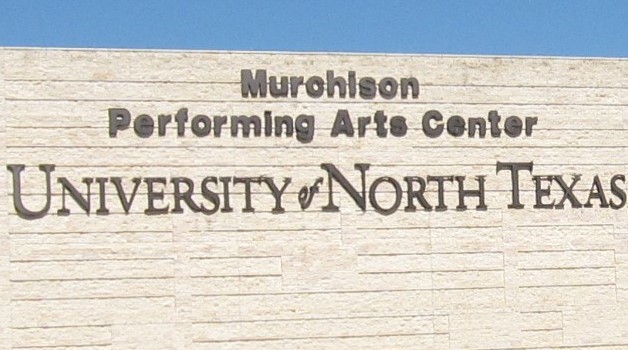 The University of North Texas ranks eighth this year with a strong program established around the goal of helping every university student. The program provides coaching, events, and has some emergency aid programs in case a student can suddenly no longer afford to pay for college. The university also has its financial literacy podcast, Mean Green Money, that discusses different subjects such as career development, how to make money in school, and staying insured.
The Founder & Managing Director of the UNT Student Money Management Center, Paul Goebel says, "It is an honor to be included with such an illustrious group of outstanding programs and services. This list illustrates the importance financial education plays in student success today."
9. Southern Connecticut State University
Total Score: 44.5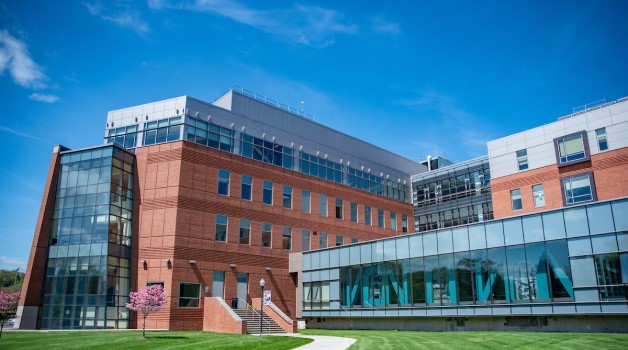 Southern Connecticut State University takes the ninth spot by offering over 100 annual workshops about financial literacy and education. Some workshops include Paying for College, Budget Talk$, and Life After College. The university also has an active and personalized financial advising program, with over 3,174 individual financial plans having been created over the years for students. Many resources have been gathered to a centralized webpage, including student discounts, recommended reading, and videos.
9. University of West Florida
Total Score: 44.5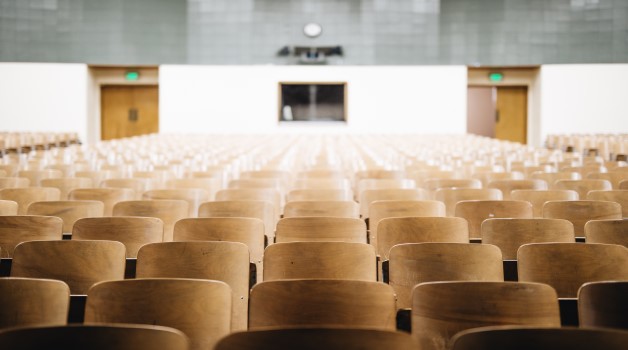 The Louis Maygarden Center for Financial Literacy is an institution at the University of West Florida to help the community and its students gain financial knowledge and assist individuals with their finances. Credit counseling is free for everyone in the community and holds standard business hours. They also offer workshops, certificates for competency in financial literacy, and CashCourse.
11. University of South Florida
Total Score: 44.4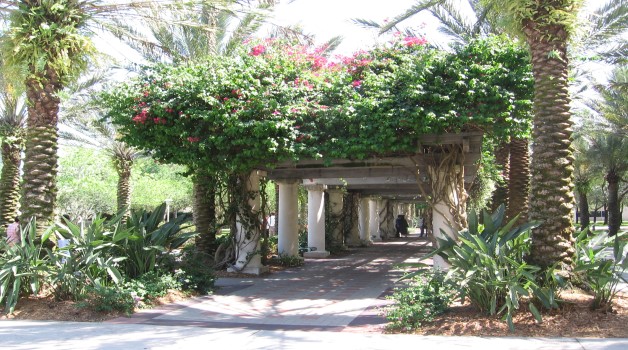 The Bull2Bull Financial Education Program is the highly rated University of South Florida financial literacy program. It offers coaching, workshops, several events, and peer mentors. It also offers several financial incentives for attending programs, such as a randomly drawn $500 scholarship winner from those who attend the events. The program's website is extremely useful and includes a cost calculator, a reduce debt challenge, and other online resources. The program is also extremely active in recruiting students to use the program.
12. University of New Mexico
Total Score: 43.9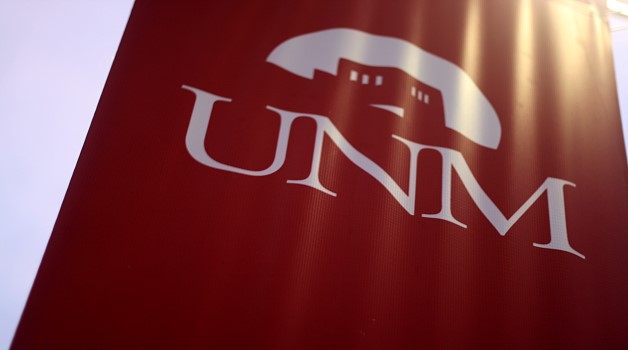 The University of New Mexico's Center for Financial Capability offers professional one-on-one financial consultations, workshops in which there is a financial incentive to attend ($100 scholarship), and something unique to its program: tax filing assistance. The program also has a personalized budget sheet for its students to help manage their budgets.
13. Texas State University
Total Score: 43.5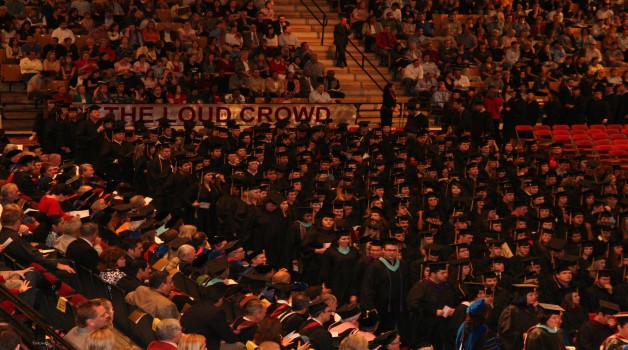 Texas State University has a Career & Financial Education's (CAFE) mission to educate all students to effectively manage their finances and ensure timely graduation. The program offers workshops, one-on-one meetings with a coach, and scholarship opportunities within the program. They also offer presentations to any classroom or student organization that requests them.
Here is what Terrance J. McClain, Ph.D had to say about the program, "Since 2016, our Financial Education center has become a hot topic at the university. We have seen tremendous growth and interest from both faculty/staff and students. We have expanded our reach to now work with local credit unions, financial aid, study abroad, academic advising, and even athletics. Our office is committed to educating our students to take financial responsibility for their future. Not only do we want to educate our students, but we also want to provide them with scholarships. We have seen first-hand the impact of our office."
13. Penn State University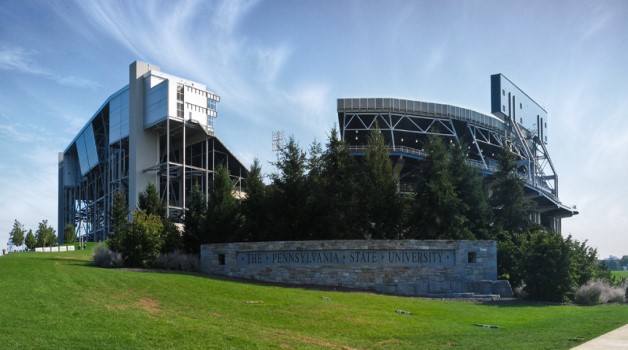 Penn State ties for 13th place this year, an improvement of two spots from 2018's rankings. The program has increased in both staff size and programming. The staff sports 5 full-time employees, graduate assistants, and 10 peer-to-peer student ambassadors. The Penn State Sokolov-Miller Family Financial and Life Skills Center conducts hundreds of workshops per year and is rapidly expanding its programming and one-on-one appointments
14. Liberty University
Total Score: 43.2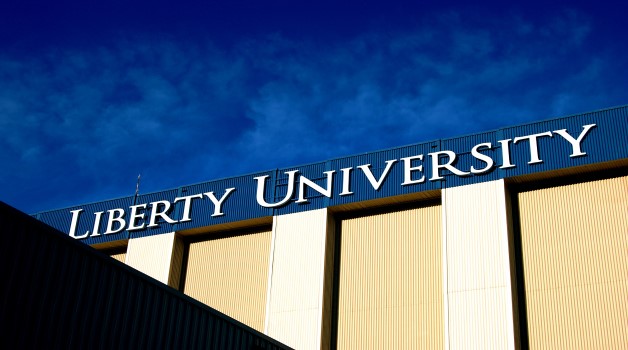 Liberty University has its own Center for Financial Literacy (CFL) that offers financial training for both students and the community at large. There are workshops, events, and the university even has its own student financial planning club. The university also offers a Great Lakes Higher Education GradReady personal finance program to all students free of charge.
15. New York University
Total Score: 43.0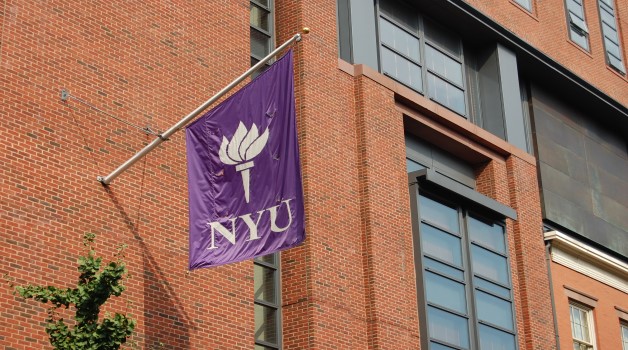 New York University offers plenty of different options to its students for financial literacy education. Like many other programs, it offers iGrad, an online financial literacy program. The university also offers one-on-one appointments, presentations & workshops, and campus events. References and resources are also provided as supplements to the financial literacy program.
15. University of Minnesota
Total Score: 43.0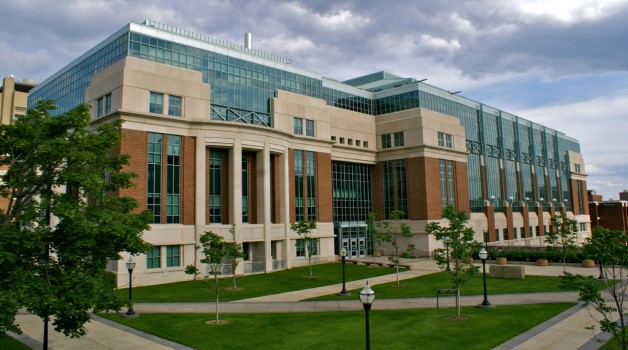 The University of Minnesota offers strong financial wellness counseling to all students. Unlike many other programs which offer peer advisors (e.g., fellow students), the university has certified financial wellness counselors who can answer any type of financial questions from students, whether it be regarding money management or loan counseling.
17. University of California, Los Angeles
Total Score: 42.7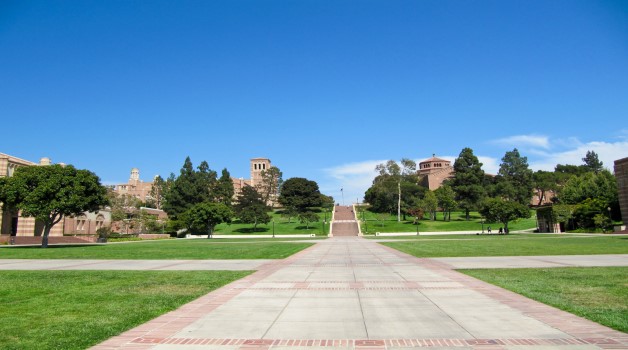 UCLA's Financial Wellness Program has workshops, coaching, and online financial education. The program offers weekly opportunities to attend financial education programs or one-on-one counseling. The staff consists of 10 undergraduate students, two graduate students, one master's student, and one full-time director. The staff is trained in a variety of financial issues, such as having an economic crisis coordinator.
18. Harvard University
Total Score: 42.5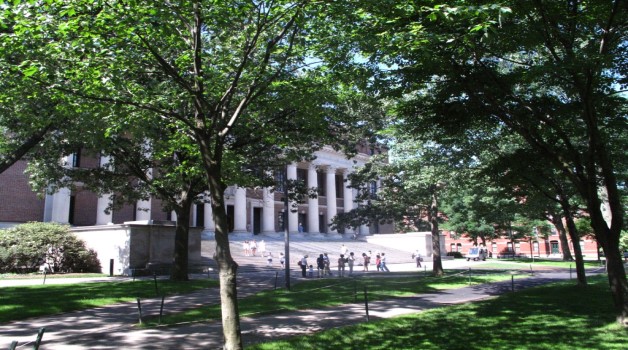 Harvard University blends both online and in-person financial literacy programming. It has in-person workshops and Google Hangouts workshops that are recorded and can be viewed through Harvard's website at any time. Harvard also has a unique 201 series, which entails one session delivered in the fall of a student's first year, and one in the spring of a student's final, graduating year. Harvard also has an annual Financial Literacy Day, where it offers several sessions on different topics throughout its campuses.
19. University of California – Davis
Total Score: 42.4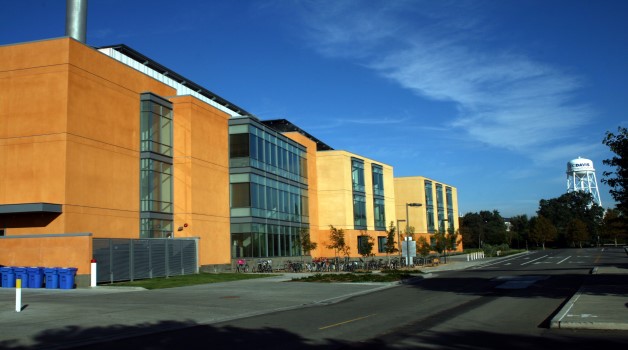 The Aggie Blue to Gold Financial Wellness program offers plenty of financial education opportunities, including one-on-one appointments with student advisors, online financial resources, online tools, and informational resources. Parent resources are available so that parents can be educated on "how to help their student's financial wellness." CashCourse is also provided for free.
20. Yale University
Total Score: 42.3
Yale University has a solid financial literacy program, with many resources available to students. Alumna Tara Falcone created the LIT Financial Education program, an online course that educates students on all types of financial issues. This program is a series of online resources and videos, and in-person events are sometimes provided for Yale students.
20. University of Iowa
Total Score: 42.3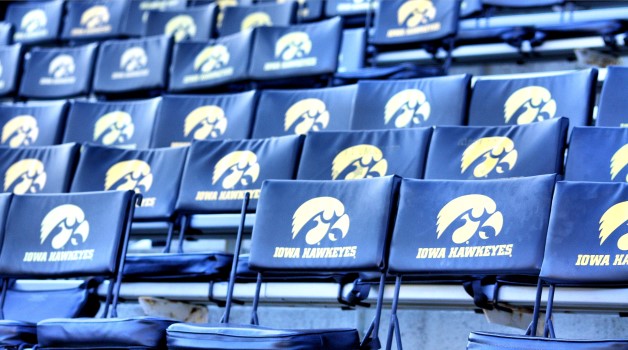 The University of Iowa offers a robust financial literacy program. One-on-one appointments are offered with professional staff. It also has in-house tools to help create budgets and loan repayment schedules. One of the more significant components of the program is that any student who wishes to receive a private student loan must first meet with a financial literacy specialist in the financial aid office before the loan is processed.
22. Saint Mary's College, Notre Dame, Indiana
Total Score: 42.2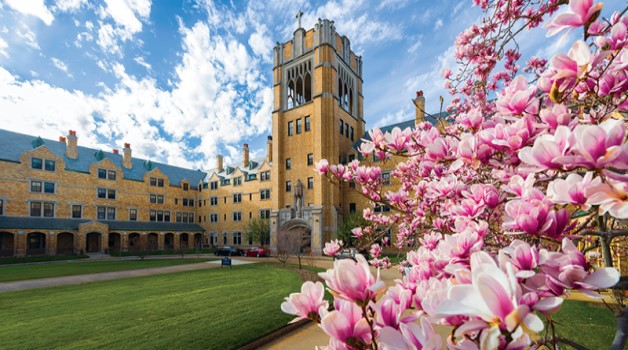 The $avvy Financial Literacy Program offers plenty of free workshops and seminars throughout the year. Unique to Saint Mary's, several of the workshops are hosted by guest speakers discussing different financial education topics. According to Saint Mary's, "the goal of the program is to improve students' understanding and practices of personal financial management." The program also offers free access to CashCourse, and there is the opportunity to win a $1,000 scholarship for participating in the program.
23. Indiana University
Total Score: 42.1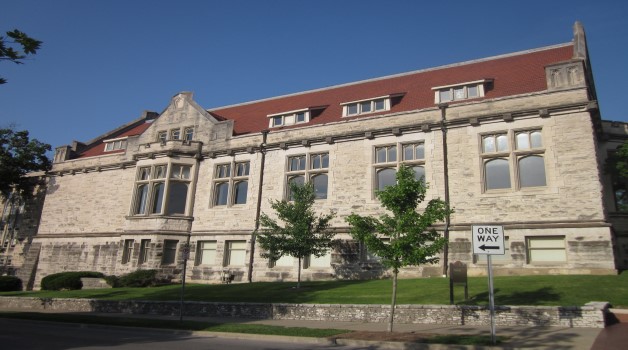 Indiana University offers a proactive approach to financial education for its students. The university offers its MoneySmarts program that provides content on any type of financial advice a student might need. They also have a professional staff that offers one-on-one appointments for any type of financial advice. Unique to Indiana University, it offers three five-week financial literacy courses that count as one credit or a three-credit-hour class.
24. Bowling Green State University
Total Score: 42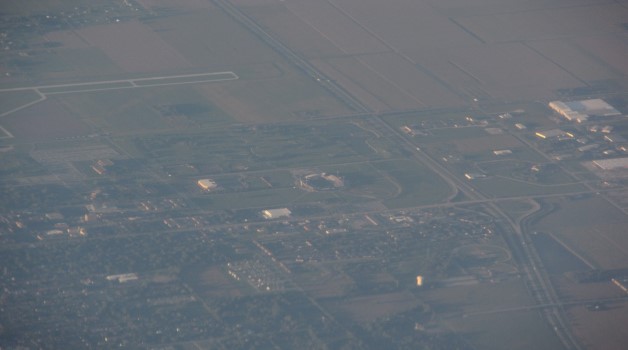 Bowling Green State University partners with PNC Bank to provide financial literacy resources and workshops for its students. Students do not have to be customers of PNC Bank to participate. Professionals offer plenty of in-person workshops at PNC Bank, and one-on-one counseling services are also available. There is also a free money management online module, designed to be completed in about 45 minutes, which tests students on their financial knowledge.
25. Kansas State University
Total Score: 41.8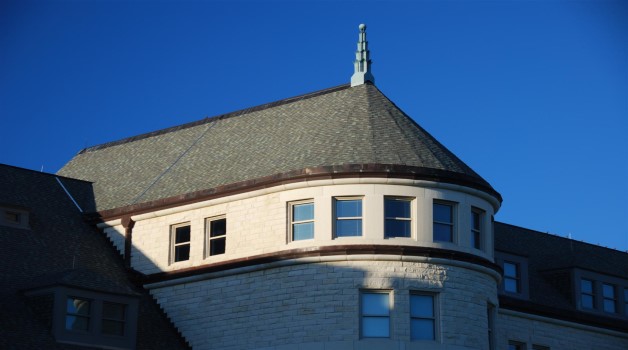 Kansas State University has a robust financial literacy program that includes personal and online counseling services, as well as group presentations. CashCourse is offered free of charge to all Kansas State University students. Money 101 (PFP 101) and Introduction to Personal Financial Planning (PFP 105) are one-credit courses that teach students about personal finance.
26. Smith College
Total Score: 41.6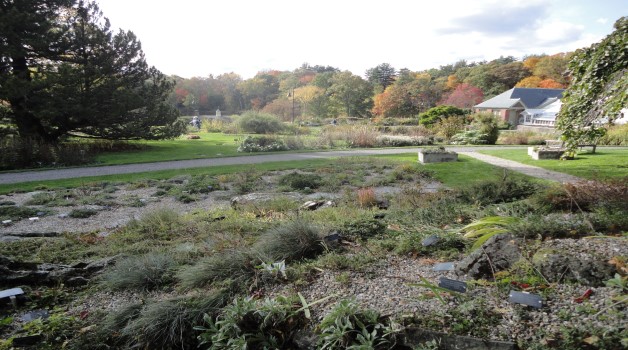 Smith College's Financial Education Program excels in the holistic approach to financial literacy by teaching not only in students' personal finance lives, but also professional, family, and community lives. The university offers a significant amount of events for students each year, and these events go into more advanced topics that other universities do not address. Such issues include Principles of Investing and Learn to Excel with Excel.
27. University of Central Florida
Total Score: 41.5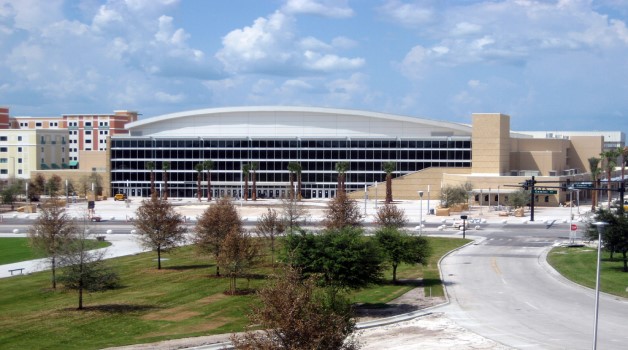 The University of Central Florida has daily office hours for students to attend in case of any need for financial literacy and education counseling. The university has plenty of online articles helping students understand their financial situation, and also offers GradReady, "a free interactive website with online videos and resources to better assist you in making sound financial decisions."
28. Loyola University Chicago
Total Score: 41.3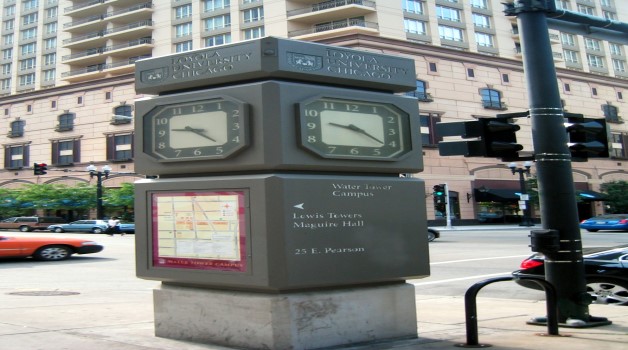 The Financial Aid Office's Financial Literacy & Debt Management of Loyola University Chicago is a well-defined program for students at the university. The university covers all topics of financial literacy, such as loan options, budgeting, and banking. It also offers professional one-on-one counseling. Loyola also provides iGrad, the financial wellness platform, to all students free of charge.
29. Boston College
Total Score: 41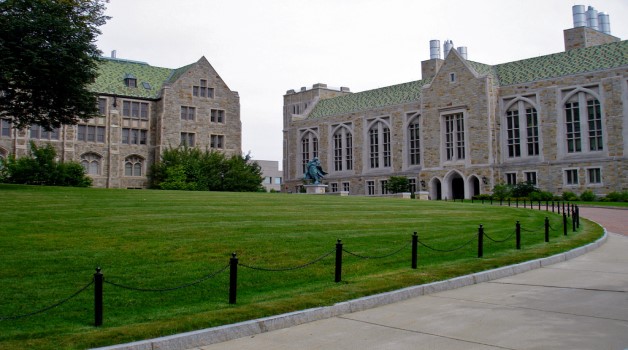 The Student Financial Wellness Program at Boston College offers over a dozen workshops every academic year about financial topics. Peer money mentors who are fellow Boston College students assist students in one-on-one counseling sessions. Boston College has also developed several informational tabs on its website to help understand basic financial concepts, such as budgeting, saving, and credit.
30. Arkansas State University
Total Score: 40.7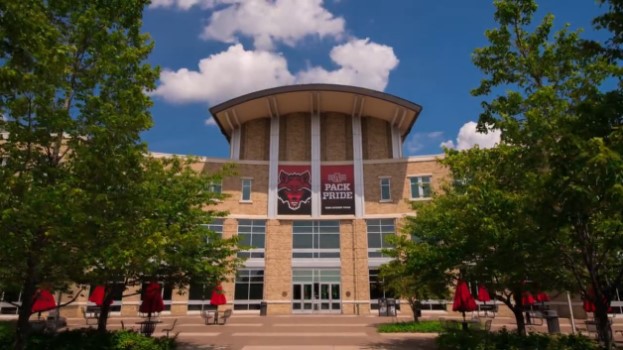 The SCARLET to Black program is a brand-new program for Arkansas State University that is meant to accompany students along with their academic career at the university. During new student orientation, the first part of the program, A Howling Start to Your Future has informational sessions that educate students on semester billing, financial aid, the FASFA, private loans, federal student loans, etc. During the first academic year, all students are required to complete Money Matter$ in the Fir$t Year, which buffs their financial knowledge.
Philip Tew, Ph.D. the director of the Scarlet to Black Financial Literacy Program says "The University from top administrators to student affairs professionals have all agreed that there is great importance in our students becoming financially literate and savvy. Many of our students come from the Mississippi Delta region of Arkansas which has some of the highest levels of unbanked populations in the country as well as counties with the longest levels of persistent poverty. We are hopeful that the Scarlet to Black Program can start reducing these financial issues for our students and in turn help the communities around us."
31. University of Cincinnati
Total Score: 40.5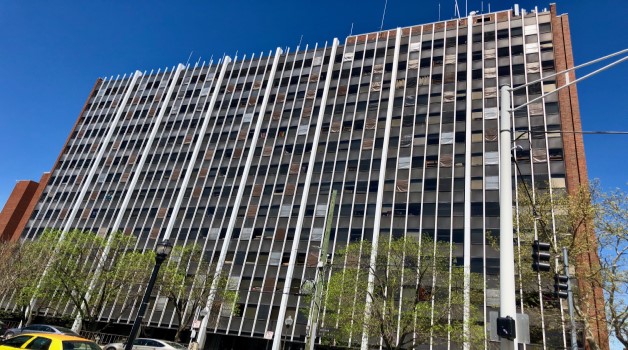 UCan Manage It from the University of Cincinnati is "dedicated to assisting University of Cincinnati students and parents with enhancing their ability to manage financial resources effectively." FIN 1001-001 Introduction to Financial Success is a brand new course starting in the Spring of 2019 that is meant for students to learn how to save, manage, spend, and invest their money differently. Peer financial coaching is also available, and the university is partnered with PNC Bank to give students even more resources.
32. Babson College
Total Score: 40.0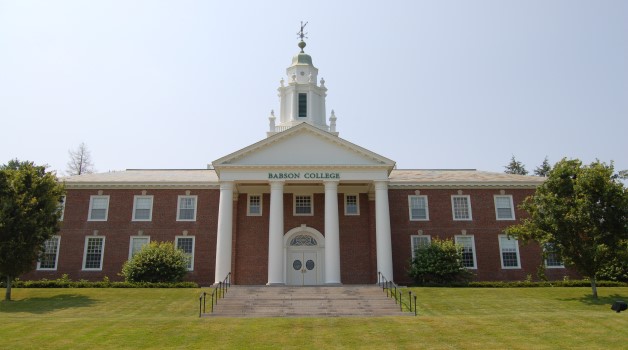 The Babson Financial Literacy Project is a not-for-profit program "designed to help young adults, who do not otherwise have access to financial education, learn to manage their finances." The program is made up of 20 to 30-minute self-study units alongside face-to-face interactive discussions. Babson constructed this program truly as an academic one, with case studies and exercises attached that are prepared by partner organizations who serve as coaches.
33. University of Colorado Denver
Total Score: 39.6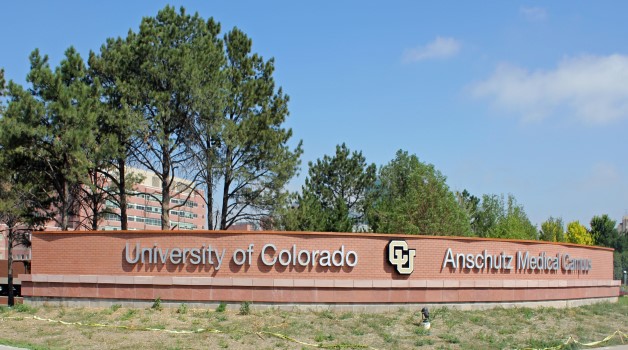 The University of Colorado Denver's Financial Literacy and Wellness Program's primary focus "is simply to provide awareness, improve financial mindsets, and enhance personal and financial well-being." The university offers several resources for students' financial know-how, like workshops and events. Workshops include topics like Budgeting and Spending and Student Loan Repayment. A considerable amount of in-house resources are available, from student loans and borrowing tips, to credit and how to use credit cards and measure your credit score.
34. Binghamton University
Total Score: 39.5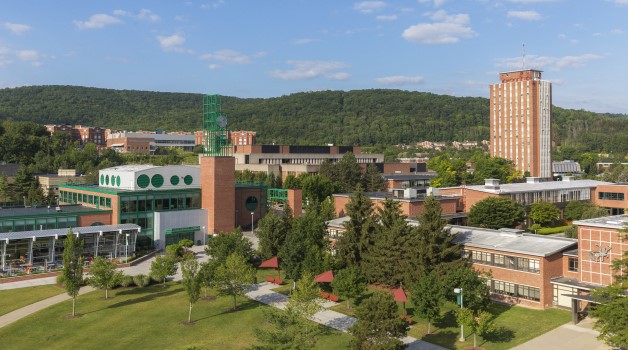 Binghamton University partnered with Visions Federal Credit Union in 2017 to offer financial literacy and wellness to students. With the creation of the partnership, Binghamton University President Harvey Stenger said, "what better place to learn how to manage your future finances or current finances than the place that's trying to get you ready for your next job or perhaps all of your jobs for the rest of your life — right here at the Fleishman Center." The university conducts several workshops during each semester, such as Loans 101, Negotiating a Job Offer, etc. The University is dedicated to providing resources to its students so they succeed in achieving financial independence.
Here's a quote from Cassie Spencer, the manager of the program, "The partnership between the Fleishman Center for Career and Professional Development and Visions Federal Credit Union has allowed us to offer over 100 programs reaching more than 1,500 students over the past two years. As a career center, we are dedicated to providing a transformative learning community that prepares students for advanced education, careers, and purposeful living. Expanding our programming to include a variety of financial wellness topics has lead to students being better prepared for success when they leave Binghamton University."
35. Western Michigan University
Total Score: 39.0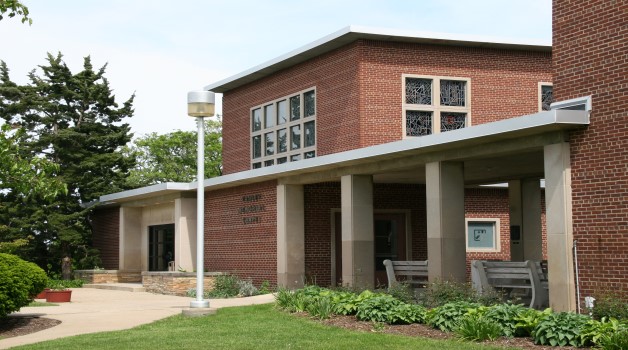 Western Michigan comes in at 34 with its Financial Literacy, Educational Planning, and Outreach program. The program offers several events during the semester, outreach, and peer coaches. The program's presentations and workshops span several different topics, such as: Know before you go: study abroad and Eating healthy on a budget. Some programs are mandatory, such as during orientation when financial aid and literacy are discussed. Requesting presentations is also possible for clubs and classes.
36. Eastern University
Total Score: 38.5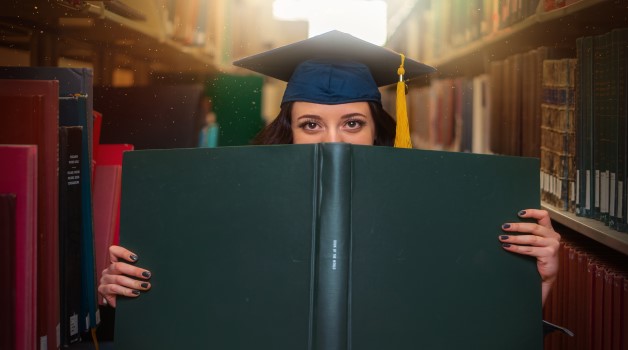 Financial Literacy & You, or FLY, is a thorough financial literacy program offered by Eastern University. The program offers Money Management Workshops, one-on-one coaching sessions, and peer counseling. The university also has partnered with the Educational Credit Management Corporation (ECMC) to help students with student loan needs and money management.
36. Northern Illinois University
Total Score: 38.5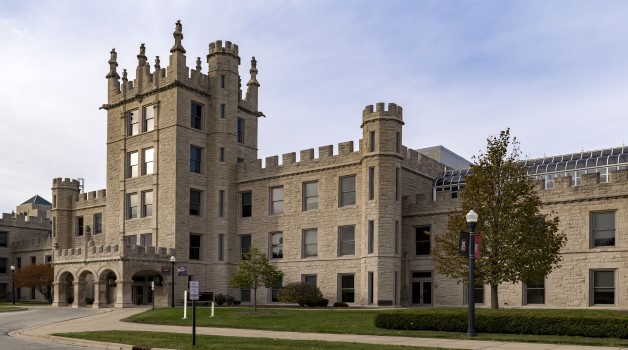 Northern Illinois University ties for the 36th spot with its Financial Literacy for Education Success program. Unlike many others, this program is not just meant for students. The program is broken down by academic career level (elementary, middle school, high school, college & career, and adults). It offers different resources and tips to help those who use the program at their respective academic level.
38. William & Mary University
Total Score: 38.4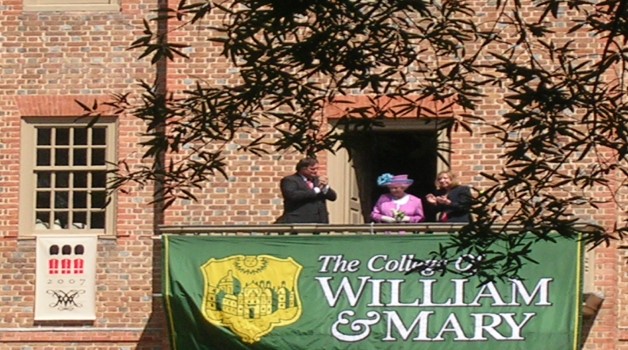 The Boehly Center for Excellence in Finance at William & Mary University is an all-encompassing program that is mainly meant for those who wish to start a career in finance. However, the center also hosts a financial literacy program, which is a certificate granting program. Twice an academic year, an FLP certificate program is offered that is a series of both in-person events and instructional exercises to gain financial literacy knowledge and a certificate.
39. University of Houston
Total Score: 38.3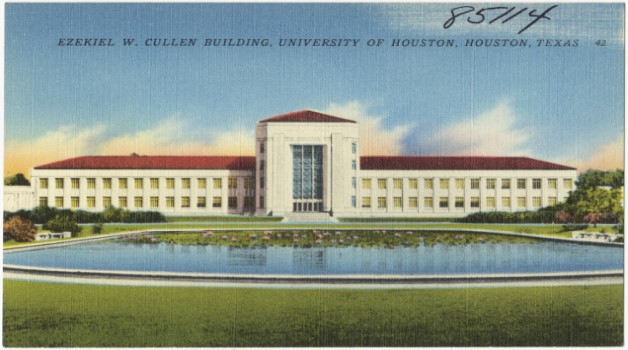 The University of Houston's Bauer College of Business realized that financial literacy in the U.S. is extremely lacking and started this program to change that. Every Spring, the college hosts a three-day financial symposium open to all students and the Houston community at large to promote financial literacy. The university has also partnered with many corporations and government programs, like Bank on Houston, to increase financial literacy.
40. University of Kansas
Total Score: 38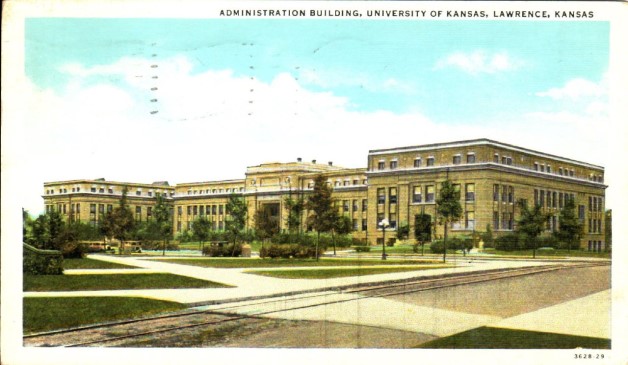 The Student Money Management Services (SMMS) is the University of Kansas' financial literacy program. It offers one-on-one counseling both in person and through Skype. Events are offered throughout the academic year, and many resources are included, such as CashCourse. The university also has Financial Aid TV, which offers an abundance of short videos on a variety of financial aid topics.
41. North Central College
Total Score: 37.8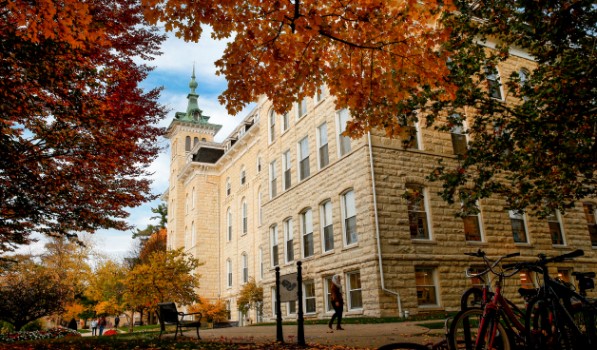 The Center for Financial Literacy at North Central College is "empowering young adults to make healthy financial decisions." Although the program is relatively new, it has made great strides in helping to educate students on financial topics. Workshops are offered alongside the Financial Literacy Club with guest speakers. The center is also branching out to the community, with students in the club hosting workshops for K-12 students so financial literacy starts earlier in the lives of Americans.
Ryan Decker, Ph.D. the director of the program says, "The North Central Center for Financial Literacy is proud to be recognized as one of the best financial literacy programs in the nation. While the Center is new, we have seen tremendous success and impact through our collegiate, high school, and adult education programs. We're making a difference in our community and urge other institutions of higher learning to join us in the fight to eradicate financial illiteracy."
42. University of Buffalo
Total Score: 37.7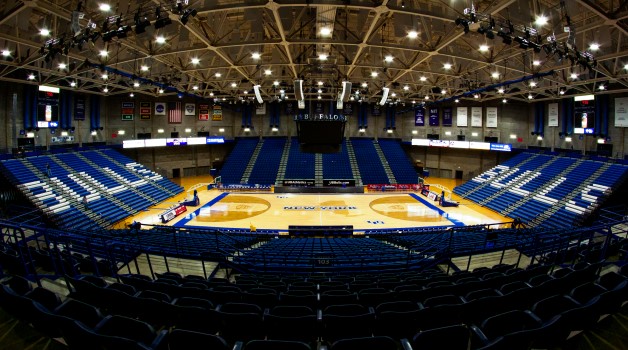 The University of Buffalo's Financial Literacy Program comes in at 41 on 2019's list. Its website offers several resources and advice on things like how to pay for college and building credit. SUNY Smart Track, which offers courses and blog posts on topics such as loan guidance and earning money, is a financial education program offered to all SUNY students.
43. University of Alaska – Anchorage
Total Score: 37.5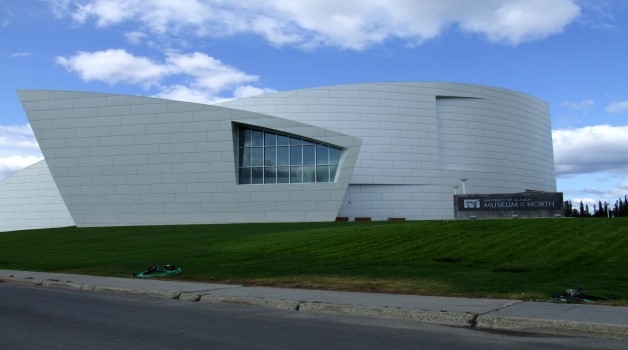 The Savvy Seawolf financial literacy program at the University of Alaska – Anchorage offers a series of workshops, one-on-one counseling, and events. The university also offers three different resource pages: the budget, credit, and "Step into the Loan Zone" resource pages. The real strength of this program is through its online resources to assist students with the majority of their financial education needs.
Shauna Grant, the Financial Aid interim director, states, "I think there has never been a better time for Alaska's students to benefit from financial literacy content, with student debt on the rise and our own state funding in jeopardy. As you can imagine with our state budget being cut by 41 percent, the University of Alaska as a whole will need to take our own austerity into account. However, UAA is committed to helping our students fund their education wisely and understand the necessity of strong fiscal management to reach their academic and life goals. Our Savvy Seawolf program will adapt to our changing circumstances right along with those of our student population."
44. California State University, Northridge
Total Score: 37.0
California State University's financial literacy program offers workshops, resources, and more. According to the program's website, "The mission of the Financial Literacy Program is to expand students' understanding of money management strategies that will empower them to make wise and informed financial decisions…" Similar to the University of Kansas, financial aid TV is offered at the school. CashCourse is also offered, alongside presentation requests, and other resources.
44. University of Pittsburgh
Total Score: 37.0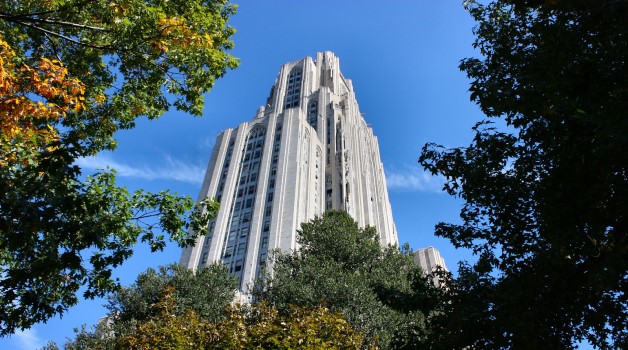 The University of Pittsburgh ties with CSU Northridge for the 44th spot in this year's list. All University of Pittsburgh students are required to complete the Grad Ready program right before their freshman year, which educates students on managing money, repaying any student loans, and how to pay for college. The university tries to educate all students to the best of its ability.
46. Stockton University
Total Score: 36.7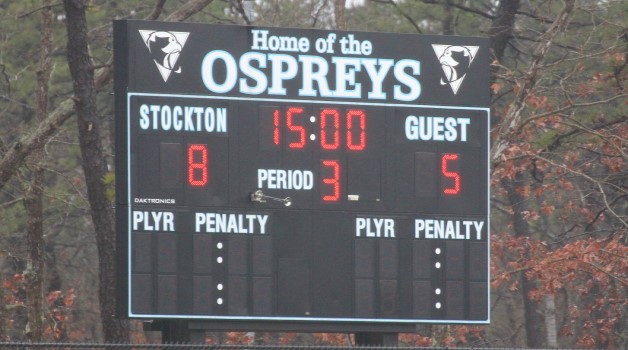 The Stockton Center for Economic and Financial Literacy (SCEFL) houses the southern regional office of the New Jersey Coalition for Financial Education (NJCFE). Education Pay$ is the center's tagline. CashCourse and Peer Education are offered. Students can be assisted by peers through workshops and information sessions provided by students in Stockton's Peer Financial Education Certificate Program.
47. Johnson & Wales University
Total Score: 36.5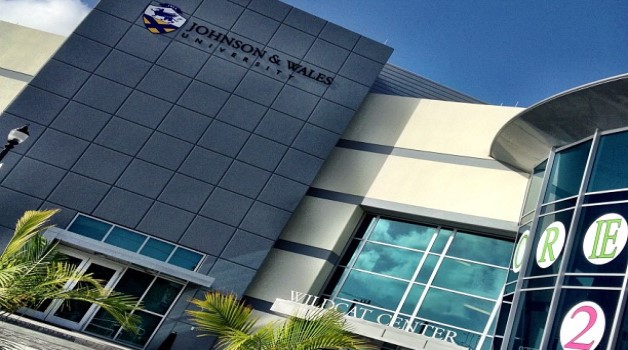 While Johnson & Wales does not have a robust financial literacy program, it does match up every student with a financial aid planner. The financial aid planners are trained professionals, and not peer mentors. Some tasks delegated to the planners are "understanding your aid package," "reviewing tuition and fees," and "appealing for additional resources."
48. New Jersey Institute of Technology
Total Score: 36.4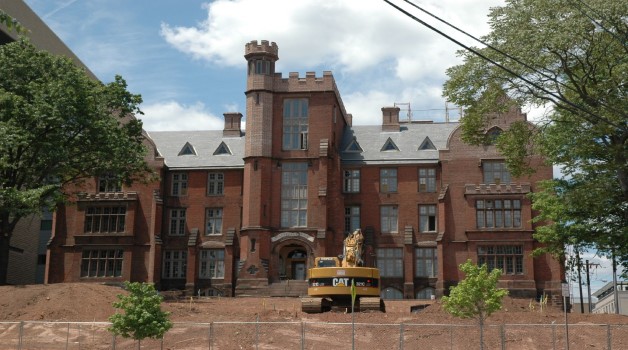 EverFi is the New Jersey Institute of Technology's free financial literacy program made available to all students. EverFi can help create a monthly budget, track and manage student loans, and help users understand credit. Students who are on financial aid probation with an academic plan are required to complete two EverFi financial literacy online sessions and submit their certificate of completion.
49. Georgetown University
Total Score: 36.3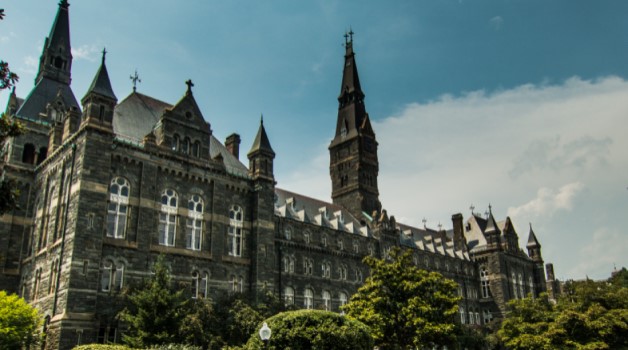 Georgetown University just makes the list in the 49th spot. Its
¢ommon $ense blog is meant to help students at the university save and manage money. It also offers several resources on the website on saving and investing, credit and debt, etc. They also host several events per semester, such as submitting requests for financial aid and an international taxes workshop.

50. University of Maine
Total Score: 36.2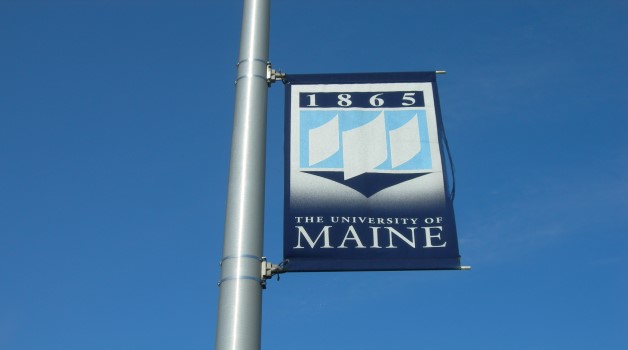 The University of Maine is the last program featured in LendEDU's 2019 college financial literacy program rankings. The university offers several resources on its website, and the office of student financial aid will assist any student with any questions they may have. The website also makes students aware of the Department of Education's Financial Awareness Counseling Tool (FACT).
Tips on Paying For College
One important aspect of financial literacy is understanding the different ways to pay for college. That way, you don't wind up graduating with a student loan debt burden that seems impossible to conquer.
Here are a few tips on paying for college.
Apply for Scholarships
In 2020, there are a plethora of scholarship opportunities to be had, from scholarships for extraordinarily tall people to scholarships for whoever draws the best doodle. Here at LendEDU, we even have our own scholarship that awards $1,000 twice a semester to two high school or college students.
Apply for as many scholarships as possible when figuring out how to finance a college education, because they don't need to get paid back and will limit your student loan debt.
Fill Out the FAFSA & Apply for Federal Student Loans First
As a college student, completing the Free Application for Federal Student Aid (FAFSA) is crucial because that information is used to award financial aid, grants, and work-study programs. Other than scholarships, this will be your best shot at using "free money" to pay for college.
By completing the FAFSA, you will also set yourself up to receive federal student loans, which typically come with lower student loan interest rates than private student loans do. On the topic of federal student loans, a federal Parent PLUS loan is another great way to pay for college if your parent is willing to shoulder some of the debt load.
Apply for Private Student Loans
Finally, if you have exhausted the above options and still have gaps to fill in terms of paying for college, applying for private student loans is another way to afford a college education.
There are a number of different private student loan lenders like College Ave, Citizens Bank, and Earnest, so there should be one that works for you. Additionally, there are private student loans for international students if you are looking to come to the U.S. to attend a university.
Whatever college financing methods you end up choosing, remember that there are plenty of resources out there, like LendEDU, that can help you along your higher education journey.
Methodology
LendEDU's study of the Top 50 College Financial Literacy Programs of 2019 was conducted by looking at hundreds of colleges and universities in the United States that have a financial literacy program and comparing them against each other. The rankings were based on three different specifications:
The number of workshops and resources available.
Access to one-on-one financial consulation.
Incentivizing programs available (e.g., scholarships for attending workshops).
Each specification was judged on a 50-point scale (50 being the best, one being the worst). To come up with a numeric score for each category, each school's available information was scored upon, and a mean was found for each parameter. The mean was used to assign a numerical score for each specification for every school.
Once each specification for each school was assigned a score, we were able to calculate a score. The 50-point scale was used by multiplying each specification's 50-point score by its assigned weight. Once calculated, all three were added together to find a total score out of 50 points. These are the weights:
Number of workshops and resources available: 50%
Access to one-on-one financial consulation: 30%
Incentivizing Programs Available: 20%
A More Detailed Description of Each Specification:
The number of workshops and resources available: This is considered our most important category, weighted at 50% of the total score. Each school's financial literacy website was examined to see how many workshops and presentations were available throughout the academic year for students and the whole year for the community. Resources were also examined, such as programs like iGrad, SALT, and CashCourse. Or financial tools, recorded presentations, and interactive guides.
Access to one-on-one financial consultation: This is considered our second most important category, weighted at 30% of the total score. Each school's financial literacy website was examined to see how accessible it is for students to meet with a financial expert, whether it be a peer or professional, to receive financial education consultations. The number of experts and the hours available for students was strongly considered. Also, the level of expertise and industry experience were taken into account. For peer mentors, what major they were required to be in order to become a peer mentor was taken into account.
Incentivizing Programs Available: This was the least important category in terms of weighting, only accounting for 20% of the total score. Each school's website was examined to see how many incentivizing programs were available to the students. An incentivizing program was something that encouraged the student body to practice financial literacy. Examples include possible scholarships for attending events, cash prizes, the requirement to take the program, etc.
See more of LendEDU's Research