Law School Loans: Find Your Best Option
Law school loans can provide a form of financing for those looking to attend law school. Compare our best options.
Becoming a lawyer can lead to a long and lucrative career, but you'll need to explore all of your student aid options so you can make your education as affordable as possible.
This guide will help you learn all about law school loans, a specific type of graduate student loans, including which lenders we rated the best.
In this guide:
Compare Law School Loans
*This is a federal student loan.
Use All Federal Aid Available to You
If you're wondering how to pay for law school, you should look into scholarships and grants first.
After maxing out interest-free financial aid, the next step is to get as much money from federal student loans as possible. You should max out your federal student aid before getting any other kinds of loans because federal loans tend to have lower interest rates, better loan repayment plans, and more options for borrower protection.
To qualify, you'll have to complete the Free Application for Federal Student Aid (FAFSA). You should fill out the FAFSA even if you don't think you'll qualify for much aid as not all loans are need-based.
There are maximum limits to what you can borrow, and graduate students are usually limited to getting only certain federal loans such as Graduate PLUS Loans and Unsubsidized Direct Loans. Still, with these loans, you can choose from a number of repayment plans. Also, if you work in the public sector and you choose the income-based repayment plan, you could potentially qualify for Public Service Loan Forgiveness.
Look Into Private Law School Loans
Due to the limits set on federal aid, many students will need to turn to private loans to cover the remaining law school expenses.
Private student loans usually charge higher rates than federal loans, and you have less flexibility in your repayment options. However, these loans can offer the extra money you need to finish your degree, and some will even provide the funding necessary to cover course fees and the cost of living while you study for the Bar Exam.
You should compare law school loans from several different lenders when seeking private student loans. You may see a lot of variation in interest rates and terms you're offered, and you want to find the best student loan rates.
Taking out a loan is always difficult to do, and it is also difficult to analyze future value for something that you may need a loan for. Regarding law school, I think it is a good idea if you are absolutely certain that you want to practice law, and you do not just want to go to law school because you hear a JD looks good on a resume.

Rocco Turzi, personal injury lawyer in Northern Virginia with law school loans
LendEDU's 5 Best Law School Loans
Here are our picks for the best law school loans. Click a lender to jump down to its review:
1) Sallie Mae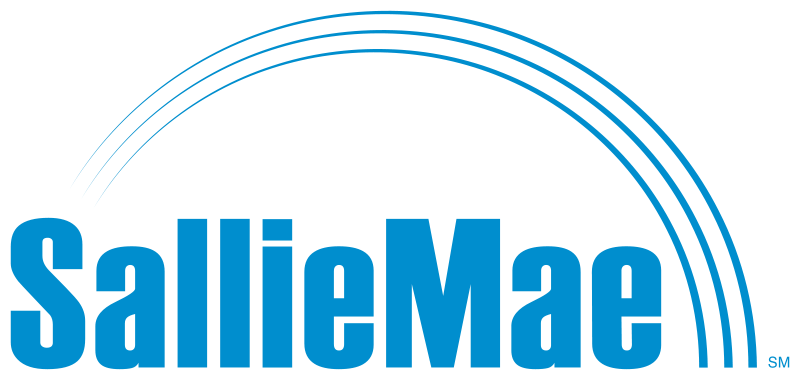 Sallie Mae has been a major student loan lender since 1973. Although Sallie Mae originally serviced federal student loans, it has since been privatized and now primarily provides private loans to students—including law students looking for educational financing.
Here are the key things you need to know about loans from Sallie Mae:
Loan amounts: Borrow up to 100% of school-certified expenses
Loan terms: Up to 15 years
APRs: 4.50% to 9.86% variable APR; 5.50% to 9.99% fixed rate APR
Pros
Benefits of Sallie Mae include:
There are no prepayment penalties, application fees, or origination fees.
There's a fast cosigner release after just 12 consecutive on-time monthly payments from the primary borrower.
You're eligible for up to 48 months of deferment during your clerkship or fellowship.
Cons
You can't apply without a hard credit history check.
Sallie Mae has been the subject of many customer complaints, given its size and role as one of the leading student loan lenders.
2) Ascent
Ascent is a unique lender because it has two different loan products law students can become eligible for: cosigned options and non-cosigned options. It aims to streamline the borrowing process and it also provides generous rewards bonuses for referring fellow students.
Here are the key things you need to know about cosigned loans from Ascent:
Loan amounts: Up to $200,000
Loan terms: 15 years
APRs: 4.14% to 13.13% variable APR; 4.55% to 13.77% fixed rate APR
Pros
Forbearance options are generous so pausing payments in times of hardship is possible.
You have a choice of in-school repayment options including deferring payments.
You can get 1% cash back at graduation.
Cons
No dedicated law school loans, so you might not get degree-specific rates other lenders may provide.
Ther's a higher maximum APR than offered by many other lenders.
Customer service ratings are only average.
3) College Ave

College Ave exists specifically to offer an easier way for students to borrow money. It offers both private student loans and student loan refinancing, including loans for those attending law school.
Here are the key things you need to know about law school loans from College Ave:
Loan amounts: Borrow up to the school-certified cost of attendance
Loan terms: 5 years, 8 years, 10 years, 15 years or 20 years
APRs: 5.21% to 8.99% variable APR or 5.97% to 9.75% fixed rate APR
Pros
There are four payment plan options to choose from while in school, including the option to defer payments.
Apply quickly, within just three minutes.
A nine-month grace period is available after you leave school, so you don't have to repay your loans right away.
Cons
You have to make 24 consecutive, on-time payments as a primary borrower before cosigner release becomes available.
If you face financial struggles, forbearance is granted on a case-by-case basis, there's no guaranteed forbearance available.
4) SunTrust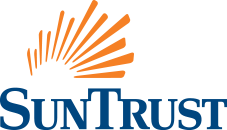 SunTrust operates in a total of 11 U.S. states and has more than 1,400 local branches where you can take advantage of the bank's various financial services. In addition to traditional banking products, SunTrust also offers student loans to help pay for law school.
Here are the key things you need to know about loans from SunTrust:
Loan amounts: Up to $150,000
Loan terms: 7, 10, or 15 years
APRs: 4.251% to 13.250% variable APR or 5.051% APR to 13.750% fixed rate APR
>> Full review: SunTrust Student Loan Review
Pros
Choose to defer payments while in school or pick from one of several payment options.
No fees for your loan, including application fees, origination fees, or prepayment penalties.
Options to refinance loans while still in school.
Get a 0.25% discount just for automatic payments
Cons
No co-signer release until after 36 months of on-time payments.
No dedicated law school loans, so you might not be offered preferential degree-specific rates.
Fewer repayment term length options than some competitors offer.
5) Citizens Bank

Citizens Bank is available to borrowers in 11 states. It has more than 1,200 branches and it provides many financial products, including loans for law students.
Here are the key things you need to know about loans from Citizens Bank:
Loan amounts: $225,000 maximum for law degrees
Loan terms: 5, 10, or 15 years
APRs: 4.95% to 10.59% fixed APR or 3.89% to 10.16% variable rate APR
Pros
You have the option to defer payments while in school and for as long as six months post-graduation.
The entire application process can be done online in just 15 minutes at most.
There's no prepayment penalty, origination fee, or application fee.
Cons
The maximum APR is above what some other competitors charge.
You can't get cosigner release until after making 36 consecutive on-time payments.
Alternatives to Law School Loans
There are numerous law school scholarships and grants available to students. You should contact your school's financial aid office to ask if the school or your state offers any funding for law school students.
What if I'm Studying for the Bar Exam?
Law school loans are intended to help you pay for tuition and expenses while you earn your degree. If you have finished school and you need additional funding to cover your living expenses or exam-related fees while studying for the bar exam, you should check out our guide to bar study loans.
Bottom Line: Find the Best Law School Loan for You
As you explore ways to pay for law school, remember you always want to borrow as little as possible and keep borrowing costs as low as possible. Start applying for scholarships early, submit your FAFSA right away, max out federal loans, and shop carefully for private lenders so you don't take on any more debt than you need to.
Author: Christy Rakoczy
Christy Rakoczy is an experienced personal finance and legal writer who has been writing full time since 2008. She earned her JD at UCLA and graduated from the University of Rochester with a degree in media and communications. Her work has been featured on CNN Money, MSN Money, Yahoo Finance, USA Today, and more.
Your Guide to Financial Freedom

Money tips, advice, and news once a week

Join the LendEDU newsletter!

Thanks for submitting!

Please Enter a valid email