What Happens if a Cosigner on a Student Loan Dies?
If your student loan cosigner has passed away, check your loan documents to know if your balance has become due. Here are the other steps you'll need to take.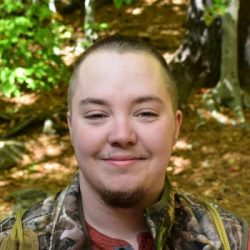 When a cosigner for a student loan passes away, it can be a difficult and emotional time for those left behind. It's also a challenging financial situation to navigate as the loan repayment responsibilities may transfer to the student.
Although it's not your first concern when you lose a loved one, understanding what obligations may arise and how to navigate them is necessary to ensure the loan remains in good standing. We'll explain the implications of cosigner death and what happens if a cosigner on a student loan dies.
In this guide:
Review your paperwork and contact your lender
The fine print of your student loans should tell you what to do in the event of a cosigner's death. The master promissory note outlines your loan's terms and conditions. Your lender likely sent a hard copy when you first got the student loan, but if you've lost it, you should be able to locate all your documents through your student loan lender's portal.
Federal student loans don't require a cosigner, so you won't need to worry about those. Private student loans work differently, though. A few lenders have an automatic default clause in their student loan contracts, meaning the remaining balance of your loan is due if your cosigner passes away.
It's easy to panic if you encounter this clause, so you should contact your lender immediately. Most lenders should be willing to work with you. If not, you can refinance to avoid this clause. (More on that below.)
>>Read more: Student loan cosigners
Private lenders' policies if a cosigner dies
When a private student loan cosigner dies, what happens will depend on the lender's policy. In most cases, the primary borrower is still responsible for the full amount of the loan. Still, certain lenders' policies offer more leniency on a case-by-case basis.
Before signing on as a cosigner for a student loan, the borrower and cosigner should review the lender's policy in case of a cosigner's death. Some lenders may offer the student the option to take over the loan and release the deceased cosigner from the obligations. A few others require that the loan be paid off in full immediately. Today, you'll be hard-pressed to find lenders with this strict policy.
Remember that private student loans are just like any other, and cosigners should be aware of the risk of a loan that remains unpaid in the event of their death. Borrowers should also ensure they have the proper life insurance to provide the surviving payer with financial relief in the event the cosignee dies.
All lenders word their policies differently. The following four companies are open about their policies regarding the death of a cosigner.
| | |
| --- | --- |
| Lender | Cosigner death policy |
| SoFi | The loan balance does not change but is not subject to an automatic default clause. |
| Discover | The loan will not be in default. |
| Ascent | The cosigner will be automatically released from the loan upon their death, and the loan won't end up in default. |
| Wells Fargo | The student becomes responsible for the debt if the cosigner dies. |
Next steps after a student loan cosigner dies
When a cosigner on a student loan dies, the borrower may be in a difficult position. However, you can take several steps to determine the best course of action moving forward.
The following options are the most common depending on where the borrower is in their repayment process:
Refinance
If your lender is unwilling to work with you, refinancing your loan may be your only option. Refinancing can help to reduce the interest rate and make repayment more affordable for the surviving signer.
Note: The lender may require the borrower to have a good credit history to refinance.
Work out a repayment plan
For borrowers struggling to make payments, a repayment plan may make the process more manageable.
A plan may allow the borrower to extend the loan's repayment period and even reduce the monthly payments. Most lenders will be willing to work with the borrower to determine an acceptable repayment plan.
Remove the cosigner from the loan
In some cases, you may be able to release the loan from the deceased cosigner's name. You'll need to contact your lender and submit any required paperwork.
It varies from lender to lender, but releasing a cosigner can be a complex process, and not all lenders will approve such a request.
Add a new cosigner
If the borrower wishes to add a new cosigner and their lender allows for this, the lender will likely need a new loan application.
The new cosigner must pass a credit check and will be responsible for repaying the loan if the borrower fails to do so, just like the original cosigner.
Once it adds the new cosigner to the loan, the lender will likely reassess the borrower's creditworthiness and adjust their interest rate accordingly.
Forbearance
If the student loan cosigner dies, the borrower may be eligible for a forbearance period. A forbearance is an agreed-upon time when the borrower can suspend their payments without being reported as delinquent.
During this time, the loan's principal balance remains unchanged, but the interest continues to accrue. In most cases, the forbearance interest capitalizes at the end of the forbearance period, increasing the outstanding principal balance.
What to do if your student loan cosigner is ill
If your student loan cosigner is sick, reach out to your loan servicer as soon as possible. Options may be available if your cosigner passes away or is otherwise unable to fulfill their obligations as a cosigner.
Your lender may release the cosigner from the loan if you, the borrower, demonstrate your creditworthiness and that you can repay the loan. This process can be complex and may require you to submit detailed paperwork, so it's essential to get all your documents and information ready before contacting your loan servicer.
Your loan servicer may also switch the cosigner on the loan from your ill cosigner to a new cosigner. In this case, you'll provide updated financial and personal information for you and your new cosigner. This will work similarly to when you first took out the loan.
If all else fails, consider refinancing your student loan and taking out a new loan in your name only. This may be the only way to get a lower interest rate and a more favorable repayment plan. However, in most cases, you must have a good credit score and meet other lender-specific requirements to qualify.
Author: Christopher Murray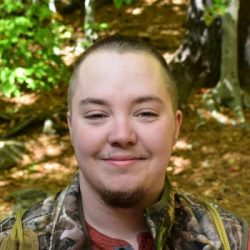 Six years ago, Christopher began working as a staff writer for a small financial publication. It quickly grew to become a prominent blog, and Christopher rose to become an editor. As the years went on and the company grew, he became the Senior Editor, leading a team of over 20 writers. All the while being an editor, Christopher moonlighted as a freelance writer for several blogs and eventually found the freedom it offered hard to deny. Today, Christopher is a full-time writer focusing on finance and sustainability.