For borrowers trying to manage student loan repayment and student debt, StudentLoanHero.com can be a great help. It's not a lender and doesn't offer more loans; what it does is aggregate the loans you already have, analyzing them so you can see your repayment options and manage them in a smart way.
In this review:
Student Loan Hero History
Student Loan Hero started in 2012 as the brainchild of Andrew Josuweit, who graduated college with $74,000 in student loan debt. Josuweit's loan balance was spread out over 16 loans and four different loan servicers, and only three years past graduation, his balance had increased to over $107,000.
He believed there had to be a way for student loan borrowers to understand their repayment options, choose the one that could help them get their loans paid off easily, and manage their loans going forward. Student Loan Hero was his contribution to that goal.
Student Loan Hero was acquired by LendingTree in 2018, which means it is now part of one of the leading aggregate lenders on the market. It'll still offer the same tools and other resources.
The company makes its money through advertising partnerships; rather than simply writing glowing reviews in return for pay, Student Loan Hero only chooses to work with products and services that they would be proud to recommend. Their reviews and comparisons are also honest and fair, resulting in an unbiased solution you can trust—and won't ever need to pay for. All Student Loan Hero help is completely free.
How Does Student Loan Hero Work?
To get started, you set up an account and input your federal student aid ID and password, allowing them to sync your Student Loan Hero account with your federal loans. Depending on your private student loan servicer, you can either sync your private loans with Student Loan Hero by inputting your password or upload your loan information manually.
The Student Loan Hero dashboard then organizes your loans based on their interest rates so that you can see how much you owe and the status of each of your loans. They will show you how much interest you're paying on a daily basis, and how much you'll pay over the life of your loan. The platform will also show how much of your monthly payment goes towards the principal, and how much covers your interest charges, helping you make important repayment decisions.
Student Loan Hero helps borrowers make choices and evaluate the options available when it comes to repaying their student loans. For example, it will show you the federal student loan payment plans that you qualify for and give you the background you need to choose which one is right for you. They also have calculators that show you how much you could potentially save if you refinance your private loans, and whether or not you should be paying off your debt faster or investing your extra cash instead. They also have a calculator that allows you to see how much your debt would grow if you were to put your loans into deferment or forbearance.
The student loan help isn't limited to student borrowers; even if you're a parent who's looking to take out a loan on behalf of your student, Student Loan Hero offers help for you as well.
Some of the many benefits that Student Loan Hero offers include:
Syncing of both private and federal loan balances and terms in one location, letting you see your entire student loan financial situation at a glance regardless of how many loans and servicers you have.
​In-depth student loan analysis and advice based upon your personal situation.
​Repayment plan options designed to fit your financial life—and the knowledge to help you choose the best one for you.
​Calculators to help project prepayment, refinancing, and consolidation scenarios, as well as the different repayment plans.
​Comparisons of different product and loan types, along with discussion on which options are the best.
​Quizzes to help you understand your situation and what your best options may be, as well as analysis of the different options.
Articles and guides to not just student loans, but a wide variety of financial topics to help you stay financially healthy regardless of where you're at in your journey.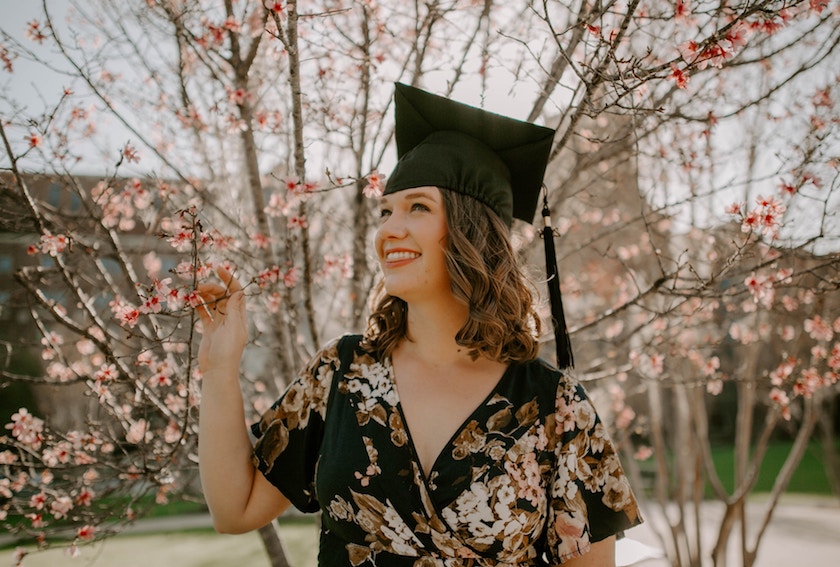 Find the Best Student Loans
Compare rates from 0.00% APR
Student Loan Hero Tools
Product Comparisons
Whether you need to find the best credit card for your situation, want to find out if there are loan options even if you have bad credit, or are looking for ways to earn extra money, Student Loan Hero has you covered. Their product comparisons and lists help you see all of your options in one place, as well as understand what makes them great—or poor—options. Everything from credit cards to personal loans, equity products to mortgages are covered, as well as lists of "side hustles" you can do to get extra cash.
Calculators
Student Loan Hero has a wide variety of calculators to let you see the effects of different payment plans on your monthly budget and your long-term financial stability. If you're looking at an income-driven repayment plan, but aren't sure how much longer it'll stretch out your loan, a few minutes with the calculator and you'll know exactly how taking that plan will affect you. You can also check out other situations as well, such as the effects of a deferment, refinance, or other options. Even if you don't have a student loan yet, you can figure out what a loan would cost you over time.
Quizzes
While it might seem strange to have quizzes on a student loan advice website, these are quizzes you'll want to take. If you're considering a refinance, for instance, Student Loan Hero's refinancing quiz can help you determine if it's a smart move—and based on your answers, can advise you on whether to go for it or wait. If you should hold off, you'll even be offered a better idea to look at in the meantime. Other quizzes include one on choosing the best repayment option.
Articles and Guides
Student Loan Hero offers far more than just tools and quizzes, however. There are also articles and guides meant to help you understand everything about your student loans—how to get them, how to manage them, and how to get them paid off quickly. There are also guides on other facets of financial health as well.
Who Should Use Student Loan Hero?
While it goes without saying that anyone who's either considering getting a student loan or already has one should check out Student Loan Hero, it has a lot of good material for anyone interested in becoming or staying financially stable. You don't need a student loan to take advantage of the wealth of information; you can also benefit from its material on credit cards, mortgages, and other financial products that may help you.
Bottom Line
The company's easy-to-use platform allows you to quickly understand your student loans and what your options are. Their calculators and payment slider make it easy to see how you can potentially pay off your debt faster, and whether paying off your debt faster is the best financial move in your situation.
Their robust yet simple privacy policy means you don't need to worry about your data being shared, sold, or rented to other companies, and the site itself publishes its security information so you can see how your data is protected.
Student Loan Hero makes money by recommending partnered lenders who are willing to help you refinance student loans. If you use Student Loan Hero, you might still want to shop around for the lender that's right for you rather than just going with ones that they recommend, as you might be able to get a better deal. In addition, look for articles without the sponsorship disclaimer; they mark all of their sponsored ad posts.
Student Loan Hero understands needing to shop around; after all, one of their biggest benefits is providing product comparisons so you can learn more about your various options. They know there are other options in the student loan aggregator market as well.
Those other options when it comes to student loan aggregators may offer slightly different services and tools than Student Loan Hero offers. Depending on what you're looking for, you might appreciate the information that you get via Student Loan Hero and the ability to make your own informed choice. Student Loan Hero understands that there often isn't a "right" answer, but there is a "best" answer for you and your personal situation—and they seek to help you find that best answer.
Whether you ultimately end up working with Student Loan Hero or choose to look at other aggregator options, it's worth taking for a spin. Chances are good that even if you don't end up using their tools, you'll learn something from one of their guides or other resources.
>> Read More: List of student loan companies