NJCLASS Student Loans Review
NJCLASS student loans are available to students attending NJ schools or NJ residents attending out-of-state schools.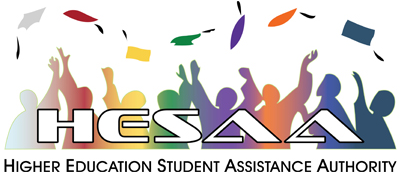 Learn More
Students attending school can choose between three different loan options
Students with existing loans have access to a refinance or consolidation loan
To be eligible, you must have already submitted the FAFSA
The New Jersey College Loans to Assist State Students (NJCLASS) program is made available through the Higher Education Student Assistance Authority (HESAA). This program offers three different fixed-rate student loans to NJ residents or college students.
In this NJCLASS review, you'll learn about the differences between the three loans, what eligibility requirements need to be met, how the application process works, and more.
What types of student loans does NJCLASS offer?
NJCLASS student loans include in-school, refinance, and consolidation loans. Here's a breakdown of the different options:
Standard NJCLASS Loan
There are three different loans offered under the Standard NJCLASS Loan. Each comes with a unique fixed rate, term length, and repayment option. Here is a breakdown of the three different options:
| | | | |
| --- | --- | --- | --- |
| | NJCLASS 10-Year | NJCLASS 15-Year | NJ CLASS 20-Year |
| Rates (APR) | 4.45% | 4.96% | 5.51% |
| Rate type | Fixed | Fixed | Fixed |
| Admin fee | 3% | 3% | 3% |
| Term length | 10 years | 15 years | 20 years |
| In-school repayment | Full | Interest-only | Deferred |
| Prepayment | No penalty | No penalty | No penalty |
| Autopay discount | 0.25% | 0.25% | 0.25% |
| Learn more | Click here | Click here | Click here |
Pros
Your choice between three different loans
Low interest rates
A discount for making automatic payments
No prepayment penalty
Cons
A 3% administration fee
No $25 fixed repayment option while in school
Loan limits not disclosed
ReFi+ Refinance Loan
There are two NJCLASS ReFi+ products available to borrowers with existing NJCLASS, Parent PLUS, or private loans. Here is a breakdown of the two loans:
| | | |
| --- | --- | --- |
| | ReFi+ 10-Year | ReFi+ 15-Year |
| Rates (APR) | 4.15%, 4.89%, or 5.99% | 4.45%, 5.19%, or 6.49% |
| Rate type | Fixed | Fixed |
| Term length | 10 years | 15 years |
| Debt requirement | $5,000+ | $5,000+ |
| Learn More | Click here | Click here |
Pros
Your choice between the two loans
Cons
Not a lot of information available on its website
Lower rates available elsewhere
Repayment options are limited
NJCLASS Consolidation Loan
The NJCLASS Consolidation Loan allows borrowers with existing NJCLASS loans to consolidate them into one single, fixed-rate loan. Available information is limited, but borrowers must consolidate at least $30,000 and be out of school.
The repayment term for balances between $20,000 and $60,000 is 25 years, while the repayment term for balances of $60,00 or more is 30 years.
There is no interest rate information, but there is a 1% administrative fee if approved.
Author: Jeff Gitlen, CEPF®

Jeff Gitlen is a Certified Educator in Personal Finance® and the Director of Content Operations at LendEDU. He graduated from the Alfred Lerner College of Business and Economics at the University of Delaware. He has served multiple positions within LendEDU's editorial team since 2016, approaching LendEDU's content with the same goal: to provide consumers of all classes with the answers they need to create a better financial outlook for themselves and their families. This passion has led Jeff to cover many personal finance topics, including student loans, credit cards, and insurance. His work has been featured in major news publications, including Bloomberg, CNBC, Forbes, and MarketWatch.