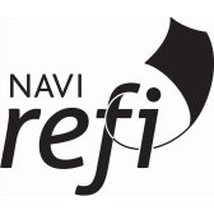 at NaviRefi's secure website
What we like:
Low variable rates
| | |
| --- | --- |
| Fixed APR | 3.48% – 7.35% |
| Variable APR | 2.46% – 6.83% |
| Loan Terms | 5 – 20 years |
| Loan Amounts | $5,001 to $150,000 for undergraduate and graduate programs, up to $250,000 for professional degree programs. |
See how NaviRefi's student loan refinancing product stacks up with other options
Navient, one of the four largest student loan servicers in the United States, has branched out into student loan refinancing. In 2017, Navient acquired financial technology and education finance company Earnest, resulting in NaviRefi Loans, which are offered by Earnest Operations and serviced by Navient Solutions.
NaviRefi says it offers competitive interest rates according to a borrower's credit and finances. Read on to find out if NaviRefi student loan refinancing is the right fit for your needs.
Getting a Loan Through NaviRefi
Are you interested in NaviRefi student loan refinancing? Before you begin the application, you'll need an invitation code — making this service a bit more exclusive — even before your credit history comes into play. Further, refinancing is only available to current Navient customers. If you are a current customer but aren't the proud holder of an invitation, you can call them to inquire about eligibility.
Assuming you have been invited, applicants are only eligible for NaviRefi loans if they are a U.S. citizen or permanent resident of the U.S. and of the age of majority in your state (typically 18). However, if you live in any of the states that are not currently serviced by NaviRefi (AL, CA, DE, FL, IN, KY, MD, ME, NV, RI, and WA — a fairly large list), you will be ineligible for their refinancing program.
Further, only applicants who are currently employed (or have proof of income from other sources) and those who have graduated from a nonprofit college or graduate program eligible for Title IV federal aid will be considered.
Advertisement
Alternatives to NaviRefi Student Loans
The Basics
If you're thinking about refinancing through NaviRefi and you're approved for a NaviRefi Loan, your new loan rate might fall somewhere between 3.25% and 6.25%, with most borrowers receiving a rate between 4% and 5%. Additionally, borrowers who opt into autopay can secure a .25% discount on their loans.
Rates are based on many factors, including your income, debt-to-income ratio, and of course, your credit score, which must be at or above 640.
Borrowers must have at least $5,001 in qualified student loans, but NaviRefi will not service any amount over $150,000 for undergraduate or graduate loans, or over $250,000 for graduates of medical, pharmacy, dental, and veterinarian programs. Those approved for a NaviRefi loan will have the opportunity to select a repayment term of five to 20 years.
The Benefits
The application process is quick, and you can get a rate quote in a few minutes. Once approved, borrowers can combine multiple educational loans, including federal loans, which can lead to a simplified repayment plan with better rates and lower payments.
In fact, the rates are relatively low compared to other refinance lenders — and you can potentially qualify for a rate that is lower than the current federal student loan rate. Further, you can qualify for additional discounts for doing things like enrolling in autopay, so that payments don't need to be manually submitted every month.
Of course, it's worth noting that refinancing federal loans with a private lender will remove any federal protections that you currently have under those loan agreements — including income-based repayment options.
The Downsides
As of right now, NaviRefi student loan refinancing is only extended to customers of Navient, and loans are by invitation only. Paired with a fairly large list of states not currently eligible for the program, refinancing through this lender may be more difficult than doing so with competing refinance lenders.
Also, be aware that when you apply for student loan refinancing, NaviRefi will conduct a hard inquiry into your credit report. This is normal when applying for loans or loan refinancing, but too many inquiries can hurt your credit score, so don't apply until you're sure you want to refinance with this company.
Additionally, NaviRefi is fairly new, so there isn't a lot of feedback available from those who have direct experience with the refinancing service. That said, Navient, the servicer for NaviRefi Loans, has had its share of bad publicity, with numerous borrower complaints and a handful of lawsuits. Of course, those complaints may not have any impact on your Navient or potential NaviRefi loan, but it's something to keep in mind as you shop for a refinance lender.
Bottom Line
Should you refinance your student loans with NaviRefi? If you've received an invitation and your rates are more competitive than other lenders, then it might be a good fit for you. Though eligibility is fairly limited compared to other lenders, with Navient leading the process and joining other competitive student loan refinancers, it's likely these restrictions will ease over time.
4.14
NaviRefi
Author: Jeff Gitlen
Jeff Gitlen writes about a wide range of finance topics including everything from student loans to credit cards to small business financing. Jeff's work has been featured on a number of sites including Bloomberg, CNBC, Forbes, Market Watch, and more.