How to Make Your Student Loan Payment
Make your student loan payment by mail, card, or autopay. Here's the information you need to pay your student loans with ease.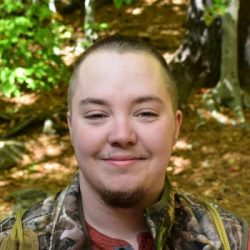 Paying off student loans can seem overwhelming, and many borrowers may not know where to start. We've researched the steps to making your student loan payments, including different payment methods and how to set up autopay.
Whether you're just starting to make payments on your student loans or are looking for ways to simplify the process, keep reading for the information you need to stay on top of your payments and pay off your debt.
In this guide:
How to make your first student loan payment online
Making your first student loan payment online is straightforward if you know your lender. With the correct information, it's just a few clicks away. First, you must sign up for an account with your loan provider.
If you have a private student loan, your loan provider is the company through which you applied for the loan.
For federal loans, you have two options:
Depending on the lender, you may need to provide additional information to access your account, such as your:
Social Security number
Lender ID
Student loan number
You should have gotten these with a packet in your mail (or email) explaining your loan benefits.
Once you've set up your account, you can easily log in and make your loan payments. Ensure you pay before or on the due date so your payment isn't late.
Use your bank account
Once you've accessed your account, locate the payment center, and you should see an option to use your bank account as a payment method.
From there, you'll enter several pieces of information, such as your:
Bank routing number
Account number
Payment amount
After ensuring your information is accurate, you can submit your payment. Your payment might take several days to process. You can also make extra payments throughout the month using your bank account.
Pay by card
If you'd prefer to pay via a debit card, your loan servicer should provide the option.
When you select this option, you'll enter information including:
Card type
Card number
Expiration date
Payment amount
To complete your payment via the online system, you may need to provide an additional form of verification. This can include your card's three- or four-digit security code or authorization via an automated phone call or text message.
Once you receive the authorization, your lender should process your payment and deduct the amount from your balance. You can use your card to make additional payments whenever you'd like.
>>Read more: Can you pay student loans with a credit card?
Set up autopay
Autopay is a terrific option for borrowers who might otherwise forget to make payments on time each month. An autopay plan lets you select the date and amount to debit from your registered bank account monthly. This ensures you never miss a due date. With many lenders, it will also make you eligible for a slight interest-rate reduction on your loans.
Not every lender offers autopay options, but many do. To set up your automatic payment, sign in to your loan servicer's account, and locate the autopay option in the payment center. From there, select the best date for you, and enter at least your minimum payment amount.
If you want to pay more each month, you should also be able to enter that amount. Make sure you're paying toward the principal balance with extra payments. This helps reduce your overall balance faster than paying down the interest.
You must also enter your registered bank details so your lender can deduct the autopay. Once you enter your information and select to enable autopay, you can expect your student loan payment to occur automatically each month.
How to start making student loan payments by mail
Mailing student loan payments is an option for borrowers who don't mind waiting for their payment to be processed.
Mailing in payment is viable for federal and private student loans, although the details may vary between each loan type. Your loan servicer's website should provide payment instructions, including any details you need to include with your payment.
Keep in mind the due date of your payment. Send your payment well before the due date to ensure your loan servicer receives it on time; otherwise, you could be subject to late fees.
Certain lenders consider payments on time if they're postmarked before or on the due date. However, this will vary by loan servicer, so it's crucial to contact yours to confirm.
Paper check
Not all loan servicers offer the ability to repay loans by mail, but if yours does, you'll make your payment with a paper check. When sending a check, make sure your payments include:
The check, with the memo stating "student loan payment."
Your return address.
Your loan account number on a separate paper
You can find where to send your check through your lender. Your lender should have it listed on its website, or you can contact its customer service line to find out where to send it. We always recommend you mail your payment several days in advance to allow for any delays.
Other ways to make your student loan payment
Lenders want to ensure you can pay, so they have what seems like a never-ending list of ways to make your payment.
In addition to the payment options mentioned above, your lenders might allow you to pay down your debt using one of the following methods:
By phone: Many lenders have a customer service line you can call to make payments. You'll likely have to use your card to make a payment. Several loan servicers, including Nelnet and Sallie Mae, have representatives you can reach by phone to pay your bill.
Via mobile app: Many lenders now offer payment options through mobile apps. Great Lakes, Nelnet, and Sallie Mae have mobile apps that accept payments.
Third-party bill pay: You can use third-party bill pay services such as Doxo or Mint Bills to pay your student loans. Not all lenders allow this, but many do, including Sallie Mae. These services let you manage all your bills from one place, and they often pay the bill on your behalf.
Author: Christopher Murray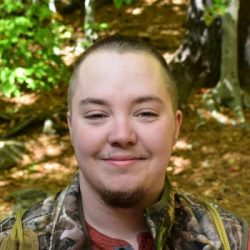 Six years ago, Christopher began working as a staff writer for a small financial publication. It quickly grew to become a prominent blog, and Christopher rose to become an editor. As the years went on and the company grew, he became the Senior Editor, leading a team of over 20 writers. All the while being an editor, Christopher moonlighted as a freelance writer for several blogs and eventually found the freedom it offered hard to deny. Today, Christopher is a full-time writer focusing on finance and sustainability.