SoFi, which is short for Social Finance, bills itself as "a new kind of finance company." Founded in 2011, they've since rocketed to become the largest student loan refinance lender in the world. They've refinanced over $30 billion in student loan debt since their inception and show no signs of stopping. They've since expanded into the mortgage and personal loan markets, as well, but their strength is in their low rates and excellent customer service in the student loan refinance industry.
The company was started by former bankers who wanted to do something different. Mike Cagney, Dan Macklin, James Finnegan, and Ian Brady met at the Stanford Graduate School of Business and decided to create a more affordable option for students who needed money for school. Starting with a $2 million student loan program at Stanford University, SoFi started refinancing student loans and never looked back.
They've raised more than $1 billion in funding since those days at Stanford, helping thousands of borrowers refinance their student loan debt.
On this page:
SoFi Student Loan Refinancing
SoFi offers a wide variety of options for those looking to refinance their student loan debt, with special options for parents and students in specific fields.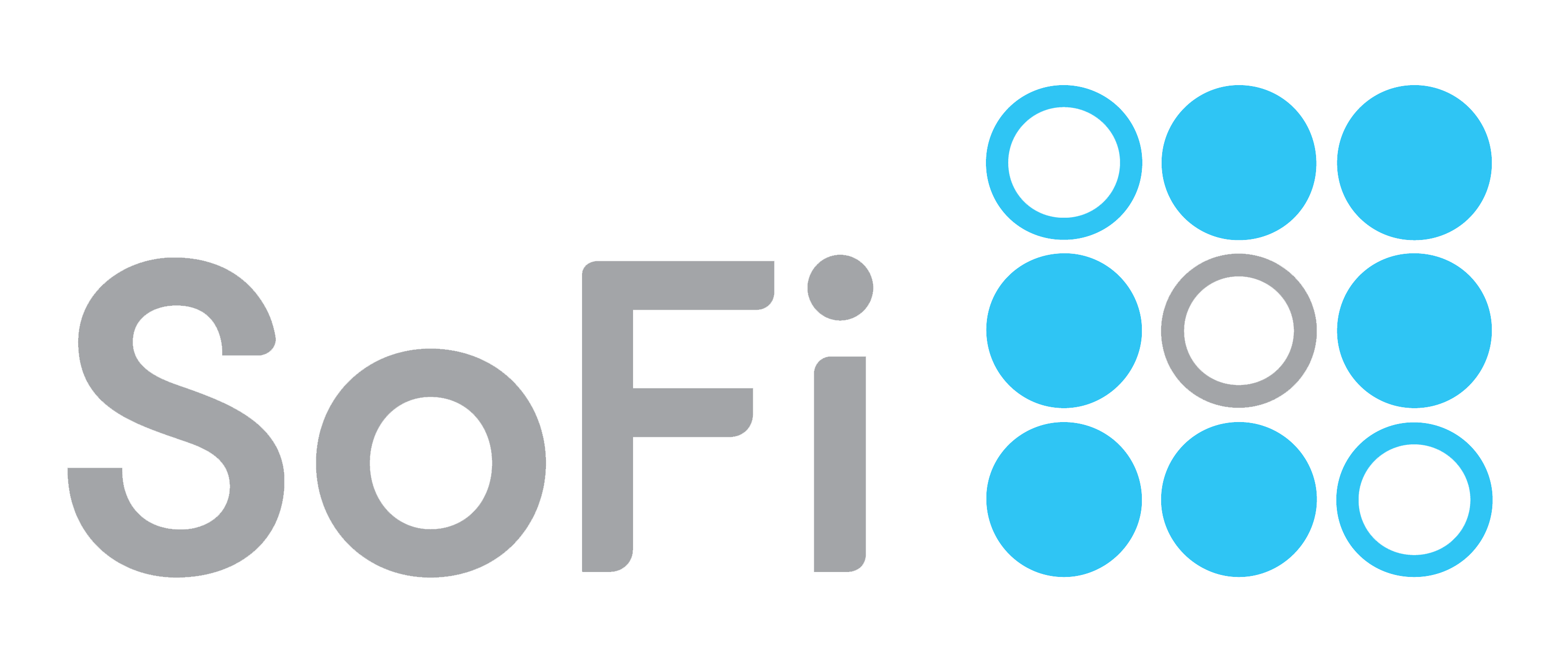 at SoFi's secure website
What we like:
No maximum loan limit
| | |
| --- | --- |
| Fixed APR | 3.90% – 7.98% |
| Variable APR | 2.47% – 6.99% |
| Loan Terms | 5, 7, 10, 15, 20 years |
| Loan Amounts | $5,000 up to your total outstanding loan balance |
See how SoFi's student loan refinancing product stacks up with other options
Undergraduate & Graduate Student Loan Refinancing
Refinancing allows borrowers to receive a new loan with a new interest rate and terms, typically saving them money and/or reducing their monthly payment in the process. Borrowers may also combine multiple student loans with different interest rates and monthly payments into a single loan to make for easier repayment.
Term Lengths
With some of the lowest rates in the student loan refinancing industry, SoFi is at the top of their game. Repayment terms include 5, 10, 15, and 20 years, which means borrowers are likely to find a monthly payment amount that fits their budget.
Interest Rates
Current interest rates start at 3.90% APR for a fixed rate loan with an automatic payment and 2.47% APR for a variable rate loan with auto-pay. Their rates are based upon your credit report as well as other factors. To find your personalized rate, you can fill out a short non-obligatory questionnaire that doesn't affect your credit score.
More Information
There are no application, origination, or other fees and no prepayment penalties with SoFi. The lender allows you to refinance both federal and private loans, which means you can combine all of your loans under one payment regardless of whether they originally came from a private lender or the Department of Education. The minimum loan amount is $5,000 and there is no maximum.
All in all, SoFi's offerings are fast, easy, and highly affordable, saving their customers thousands in the long run when compared to their competitors.
Medical/Dental Resident Refinancing
If you went to medical or dental school and are now working through your residency, not only do you probably have a huge student loan bill, but you're likely not making a lot of money either. Student loans are usually due six months after graduation, often causing financial issues for med school graduates working through their residency.
While forbearance or deferment are options, they don't stop the interest from compounding on your loan, increasing your balance and only postponing what will become a huge problem later. SoFi, however, has a program that can help.
Under SoFi's Medical/Dental Resident Refinance program, you can refinance and consolidate your federal and/or private loans together for a term of up to 20 years, with no fees, while only making $100 monthly payments during the residency.
Variable rates range from 2.72% to 7.75% APR with auto-pay while fixed rates range from 4.15% to 8.74% APR with auto-pay.
Parent PLUS Refinancing
Students aren't the only ones who take out student loans. In fact, more and more parents are taking out federal loans on their own in an effort to help their children pay for school. The federal Parent PLUS Loan is a popular product that allows parents to borrow on behalf of their child. They, not the student, are responsible for repayment, and sometimes parents find themselves in need of refinancing too.
>> Learn More: Best Lenders to Refinance Parent PLUS Loans
SoFi refinances both the Parent PLUS Loans and qualified private parent loans into one convenient loan with one monthly payment and interest rate. Also, like the other refinancing products, there are no associated fees.
Variable interest rates range from 2.47% to 7.17% APR with auto-pay while fixed rates range from 3.90% to 7.50% APR with autopay.
The entire process can be done online. With SoFi's quick pre-approval process, you can know whether you're approved before completing a full application. After pre-approval, you can then complete the full loan application and see your loan options.
Once you choose your best fit, you'll be asked to upload documents to verify your current student loans and identity—but they may accept screenshots or even smartphone photos. Your loan signature is done electronically, and then the funds will be deposited to pay off your loans within a few business days—it's that easy.
Pros and Cons of SoFi's Student Loan Refinancing
SoFi's many refinancing options help thousands of students and their parents every year. Refinancing can help save money in the long run through lower interest rates, which can be helpful especially if you have private student loans with high interest rates.
Like with most other refinancing lenders, there are a few drawbacks to consider.
First off, refinancing is hard to qualify for. Borrowers must have a solid credit history and high income so the lender knows that they can afford the monthly loan payments and are likely to make them. Applicants with spotty or nonexistent credit history may be unable to refinance with SoFi.
In addition, when you refinance federal student loans into private student loans, you will lose access to federal benefits and repayment programs. If you are hoping to receive student loan forgiveness or to enroll in an income-driven repayment plan, it is in your best interest not to refinance.
In the case of the medical/dental residency refinance, the $100 minimum payment may not cover the total accrued interest for the month, which means your loan balance will be higher when the residency is over as compared to when it started. Before signing up for any refinancing program, it's best if you do some research as to how it will affect both your short-term and long-term financial goals.
SoFi Personal Loans
SoFi also offers unsecured personal loans to select borrowers. Personal loans can be a relatively cheap way to pay off credit card debt, fund home improvements, or make a large purchase.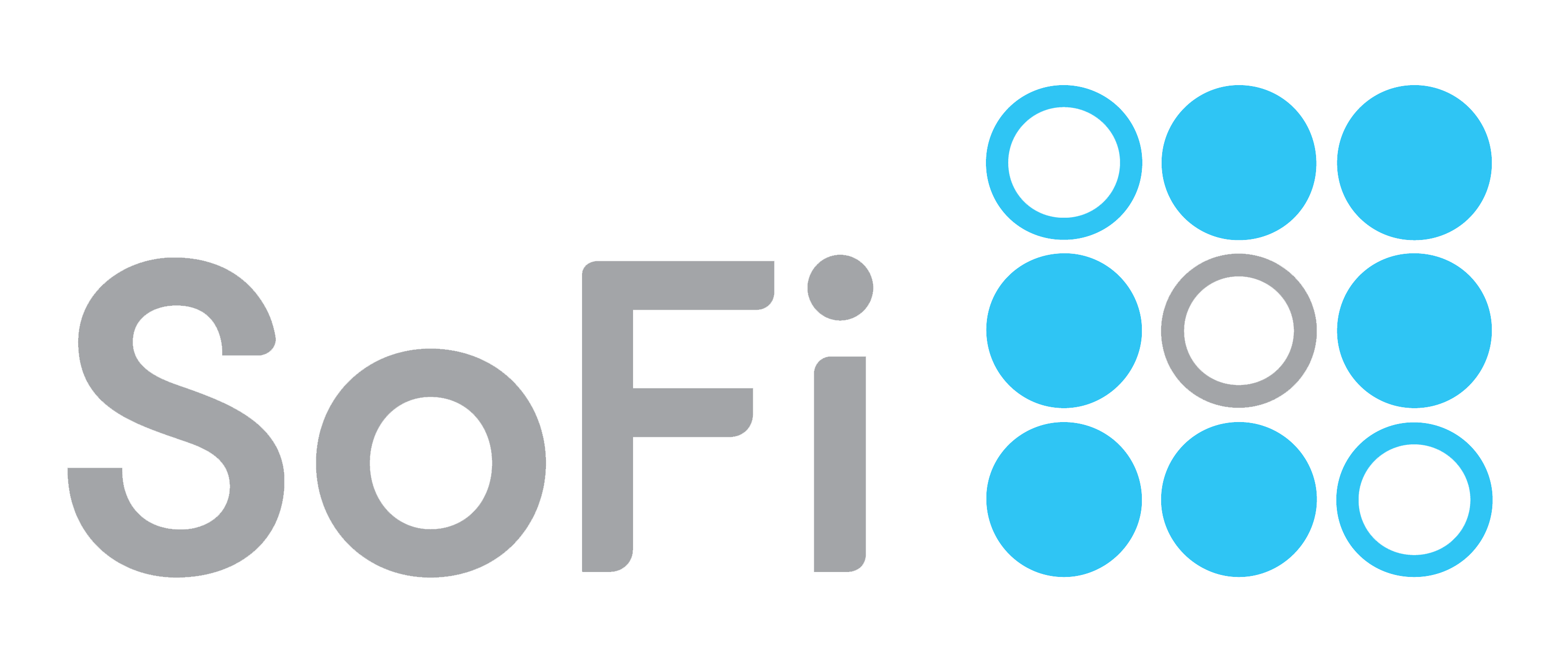 at SoFi's secure website
What we like:
Career coaching
Rates (APR)
6.54% – 16.24%
Loan Terms
2 – 7 years
Loan Amounts
$5,000 – $100,000
Fees
Origination fee: None

Prepayment penalty: None

Late fee: None
See how SoFi's personal loan product stacks up with other options
Rates, Terms, Fees, Limits, Eligibility Requirements
SoFi's personal loans start at 6.26% and go up to 14.87% APR, making them far less expensive than many other lenders whose rates at 10% or more for an unsecured loan. If you're paying higher interest on a credit card, a SoFi personal loan could help you pay off that debt and save money.
There are no origination fees, prepayment penalties, or other hidden fees with SoFi's personal loans; the company prides itself on being "100% completely fee-free." There aren't even any late fees.
You can borrow up to $100,000, and the application process for a personal loan is every bit as simple as its other offerings. All applications are done online and can be completed on your phone or another device. The pre-qualification process, like the student loan refinance and mortgage products, involves a quick 2-minute pre-approval process with a soft credit inquiry that doesn't affect your score. If approved, you'll be offered varying interest rates and loan terms, and then you can complete your application with a SoFi loan consultant. Getting your money is easy as well; once you've e-signed your documents, the money is transferred into your bank account.
Pros and Cons of SoFi Personal Loans
The ease of the application, seven-days-a-week customer service, and other perks make SoFi a great option for personal loans. The unemployment protection and job search offered on all SoFi loans also create an added layer of security for borrowers who may be unable to make their payments due to a financial crisis such as job loss.
The drawback to this, however, is that with an unsecured loan, your credit can take a heavy hit very quickly if you don't make your payments on time. In addition, it can be difficult to get approved; SoFi's credit guidelines for approval are stricter than some other lenders, so you'll need good to excellent credit to be considered.
SoFi Mortgage
In the last few years, SoFi has expanded its offerings into the mortgage market and now offers loans for people looking to buy a new home or refinance an existing mortgage.
Rates, Terms, Fees, Limits, and Eligibility Requirements
SoFi's mortgage product requires 10 percent down but offers mortgages up to $3 million—far more than some other lenders. Like their other loans, SoFi also doesn't require application, origination, or pre-payment fees, although closing costs may still exist on the loan.
The options SoFi has on their site include the following:
30-Year Fixed: Their longest-term mortgage comes with a fixed rate for the entire term of the loan.
​15-Year Fixed Rate: Pay your mortgage off faster with a higher monthly payment and fixed interest rate.
​7/1 Adjustable-Rate Mortgage (ARM): Has its lowest rates for 7 years, then increases yearly.
5/1 ARM: Pay only interest for 10 years, then pay your principal over 20 years.
To be eligible, you must be a U.S. citizen or permanent resident and be over 18. You must also reside in an eligible state where SoFi is licensed to offer mortgages. Employment status, income, and creditworthiness also play major roles in your approval eligibility.
Pre-qualification for a mortgage with SoFi takes only two minutes on their website, with a no-obligation pre-application that can tell you your expected interest rate and approval status without a hard credit pull. Once you're pre-approved, you can choose from a variety of loan options that best meet your needs and complete the full mortgage application, which triggers the hard inquiry and underwriting. SoFi says once the paperwork is signed, the money is transferred within 30 days, making the entire process quick and relatively painless compared to many other lenders.
Pros and Cons of SoFi Mortgages
One benefit of SoFi's mortgages is that borrower-paid private mortgage insurance, which is generally required on a conventional mortgage where the down payment is less than 10 percent of the loan, is not required.
In addition, SoFi's debt-to-income limits, usually firm at 45 percent for other lenders, are more flexible at SoFi, allowing applicants to qualify for more financing and possibly a larger or nicer home. With a smaller down payment of only 10 percent, SoFi makes home ownership affordable for more people.
If you lose your job, SoFi will even pause your payments temporarily and help you find a new job.
While SoFi does offer a competitive mortgage product, you may be able to find a lower interest rate or a loan that fits your personal situation better at a different lender. Be sure to check out some other lenders before making your decision.
4.44
SoFi
Author: Mike Brown
In his role at LendEDU, Mike uses data, usually from surveys and publicly-available resources, to identify emerging personal finance trends and tell unique stories. Mike's work, featured in major outlets like The Wall Street Journal and The Washington Post, provides consumers with a personal finance measuring stick and can help them make informed finance decisions.
Personal Loans Information