SoFi Review
Updated: 1/3/2017

SoFi, also known as Social Finance, is the largest student loan refinance lender on the planet. Since SoFi's founding in 2011, the company has refinanced an astonishing $3 billion in student loan debt. SoFi rapid success didn't come by accident. SoFi's been able to offer incredibly low rates and a level of customer service unmatched by any of their competitors. We love SoFi so much that we wanted to do a SoFi review for our users. In fact, we've even asked some of our users to provide feedback on SoFi for us. We all know that SoFi has the lowest student loan refinance rates in the business, but in this report we want to highlight all of the awesome benefits SoFi offers to their customers.
Who is SoFi?
We wanted to start our survey by telling you a little about SoFi. SoFi isn't your traditional lender or Wall Street bank. In fact, SoFi was founded by ex-bankers looking to use finance for social benefit. Social Finance was founded in 2011 by Mike Cagney, Dan Macklin, James Finnigan, and Ian Brady. SoFi's founders met at the Stanford Graduate School of Business. Together, SoFi's founders decided to create a more affordable option for students looking to fund their education.
SoFi started with a small $2 million student loan program at Stanford. Since then, the company has concentrated its focus on student loan refinance. More recently, SoFi has expanded into personal loans, mortgages, and even loans targeted at parents of student.
SoFi has raised more than $1 billion in funding. Most recently, the company raised $1 billion on a $4 billion valuation.
SoFi Student Loan Refinance Analysis
Reviewing SoFi's student loan refinance product is quite easy for the team at LendEDU. At LendEDU, we always like to recommend SoFi to our users. Why?
SoFi has the lowest student loan refinance rates in the business. SoFi offers student loan refinance rates below 3%! And if you are looking for options, SoFi has more options that anyone in the business. SoFi offers both variable and fixed interest rate options. Moreover, SoFi offers and array of student loan refinance term lengths. Whether you are looking for a 5, 10, 15, or even a 20 year term length, SoFi has got your back.
SoFi makes refinancing student loans simple and easy. The company prides itself on an easy to use online application and streamlined pay off process. We love recommending SoFi to our users because they have the quickest turnaround time we've seen. SoFi can complete the entire process in just a couple weeks where as other student loan refinance lenders can take months.
SoFi doesn't charge any application, origination, pre-payment, or other fees for refinancing your student loans. You can refinance both federal and private student loans through SoFi. SoFi even allows parents to refinance PLUS loans!
SoFi Personal Loans Survey
In April 2014, SoFi announced that it would be entering the personal loans business. It wasn't until early 2015 till the company launched its personal loan product. While personal loans might be a new product for SoFi, the company has already vaulted itself to the top of the leaderboard. Our personal loans survey has been very positive so far.
Whether you are looking to pay off high interest credit card debt, or looking to make a big purchase, a personal loan from SoFi is a great choice. Personal loans give a lot of flexibility to the borrower and can be much cheaper than other types of debt. SoFi offers both variable and fixed rate personal loans. Interest rates start at 2.13% which is a lot lower than other companies we've analyzed.
SoFi's personal loans are unsecured loans. SoFi approves applicants for personal loans on the basis of creditworthiness, professional experience, and income. SoFi analyzes each and every application on an individual basis. To qualify for a SoFi personal loan you must be a U.S. citizen or permanent resident 18 years or older.
SoFi's minimum personal loan amount is $5,000. SoFi's maximum personal loan amount is $100,000.
In doing our analysis of SoFi, we learned that the personal loan application process is pretty straightforward. And once you've been approved and have signed the loan agreement, you should receive your personal loan in a matter of a few business days.
SoFi charges no origination fees for processing personal loans.
SoFi Mortgage Inspection
We are one of the first websites to inspect SoFi's mortgage product. It just so happens that SoFi offers both new mortgages and refinanced mortgages to their customers. According to the company's website, SoFi is licensed to originate mortgages in Alabama, California, Colorado, Connecticut, Delaware, Florida, Georgia, Illinois, Indiana, Maryland, Minnesota, New Hampshire, New Jersey, North Carolina, North Dakota, Pennsylvania, Rhode Island, Texas, Vermont, Virginia, Washington, Washington, D.C., Wisconsin, and Wyoming.
SoFi offers mortgage borrowers plenty of awesome benefits including no application fees, origination fees, or other lender fees. SoFi lets borrowers put as little as 10% down and doesn't require mortgage insurance. You can see if you qualify online in just a few minutes.
And if you are looking for a jumbo loan, look no further than SoFi. SoFi is currently offering mortgages up to the amount of $3 million.
SoFi Customer Service Report
When reviewing SoFi we wanted to consider the strength of their customer service team. After a long inspection and feedback from our users, we've found SoFi's customer service team to be excellent. SoFi's customer service team is ready to help you 7 days a week. If you run into any problems during the application or if you have any questions a SoFi representative is ready to help!
Real SoFi Feedback
We asked some of our users to provide feedback on SoFi. We've collected our favorite SoFi feedback for inclusion in this article:
SoFi made the student loan refinance process seamless and simple. I was very happy with my new rate. I expect to save a few thousand dollars over the life of my student loan. Student loans suck but SoFi makes them a little better. Thanks SoFi!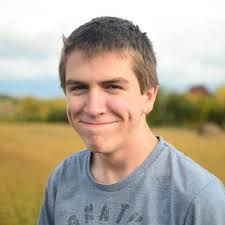 Edward Jay

Des Moines, IA
I was skeptical that student loans could be refinanced at 2.13%. But after getting pre-approved on SoFi's website I prooved myself wrong. I was able to refinance my Wells Fargo private student loans to a 5 year variable rate loan at 2.18%. I am more than pleased with the outcome.
Alex Holland Atlanta, GA
SoFi answered all my questions about personal loans. I found their website easy to navigate and their rates very competitive. I like the fact that SoFi doesn't charge any origination fees. I was able to pay off my credit card debt via SoFi.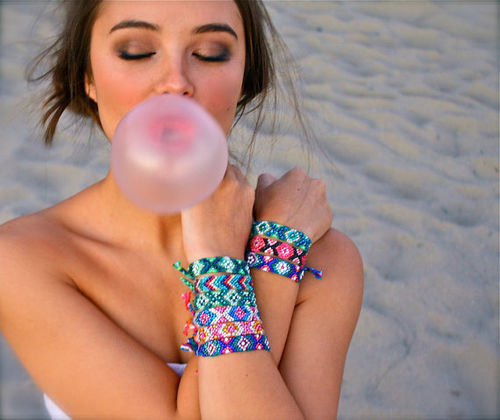 Jenny Davis San Ramon, CA
Do you have an opinion on SoFi?
We'd love to hear from you at Support@lendedu.com!
​
Do you have an opinion on SoFI?


SoFi Student Loan Refinancing


Dave Rathmanner


Rating:
5 out of
5





©2017