SoFi, which is short for Social Finance, bills itself as "a new kind of finance company." Founded in 2011, they've since rocketed to become the largest student loan refinance lender in the world. They've refinanced over $30 billion in student loan debt since their inception and show no signs of stopping. They've since expanded into the mortgage and personal loan markets, as well, but their strength is in their low rates and excellent customer service in the student loan refinance industry.
The company was started by former bankers who wanted to do something different. Mike Cagney, Dan Macklin, James Finnegan, and Ian Brady met at the Stanford Graduate School of Business and decided to create a more affordable option for students who needed money for school. Starting with a $2 million student loan program at Stanford University, SoFi started refinancing student loans and never looked back.
They've raised more than $1 billion in funding since those days at Stanford, helping thousands of borrowers refinance their student loan debt.
On this page:
SoFi Student Loan Refinancing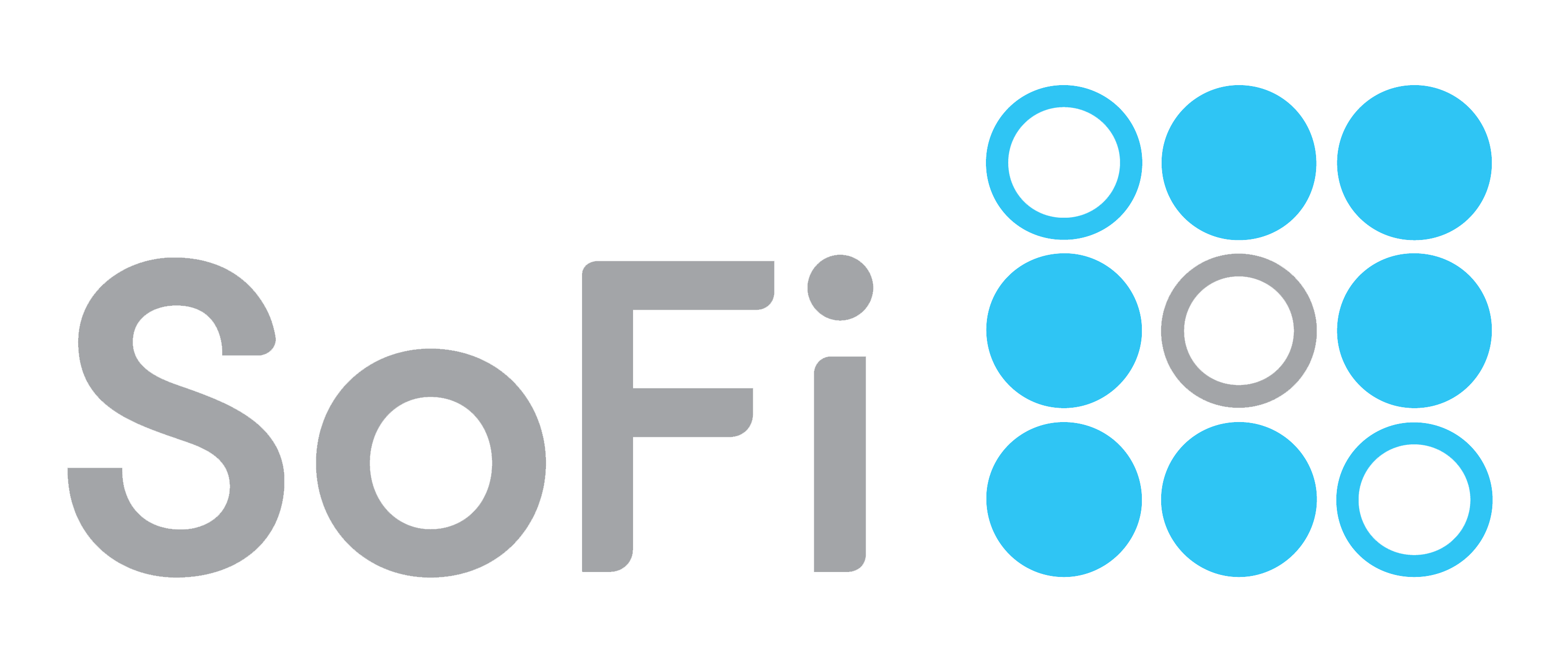 at SoFi's secure website
What we like:
No maximum loan limit
| | |
| --- | --- |
| Fixed APR | 3.90% – 7.98% |
| Variable APR | 2.47% – 6.99% |
| Loan Terms | 5, 7, 10, 15, 20 years |
| Loan Amounts | $5,000 up to your total outstanding loan balance |
See how SoFi's student loan refinancing product stacks up with other options
SoFi offers multiple refinancing products. To learn more about whether you qualify for one of their student loan refinancing options, check out our SoFi Student Loan Refinancing Review.
SoFi Personal Loans
SoFi also offers unsecured personal loans to select borrowers. Personal loans can be a relatively cheap way to pay off credit card debt, fund home improvements, or make a large purchase.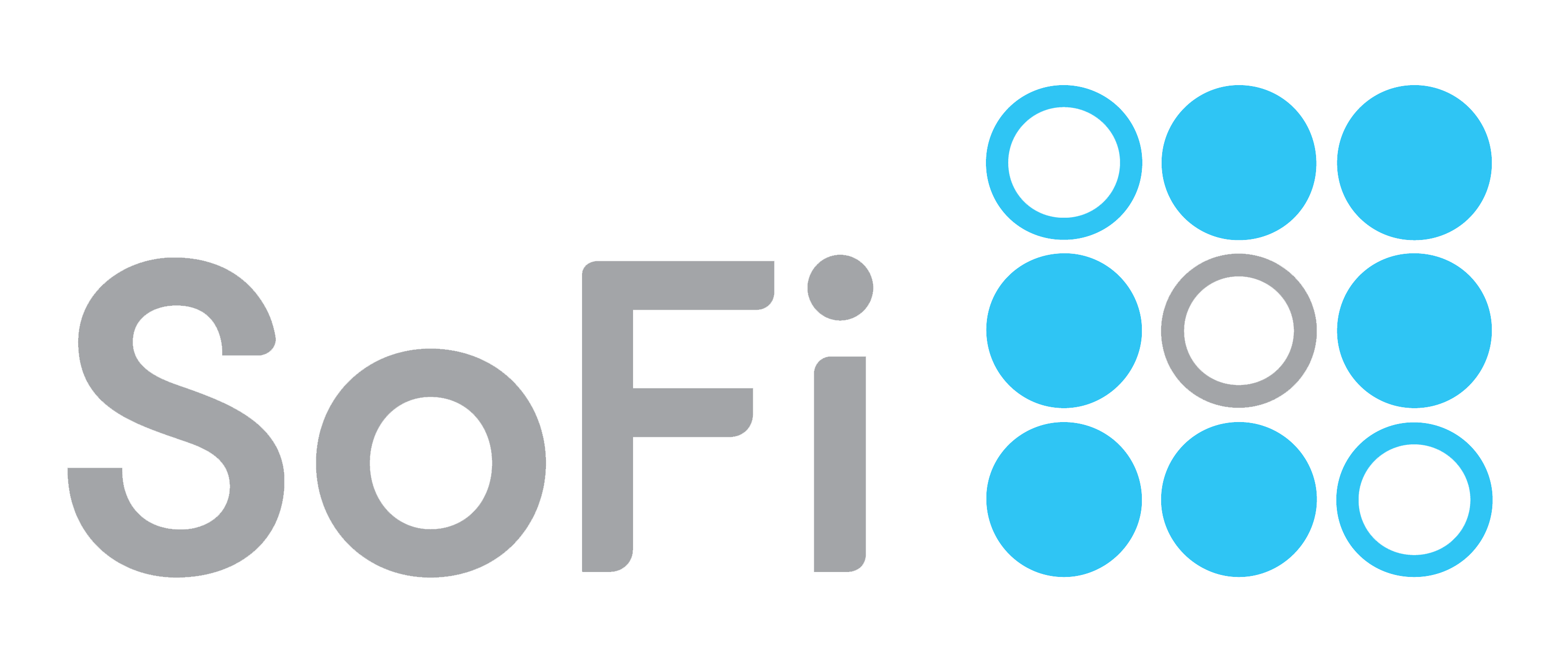 at SoFi's secure website
What we like:
Career coaching
Rates (APR)
6.54% – 16.24%
Loan Terms
2 – 7 years
Loan Amounts
$5,000 – $100,000
Fees
Origination fee: None

Prepayment penalty: None

Late fee: None
See how SoFi's personal loan product stacks up with other options
Rates, Terms, Fees, Limits, Eligibility Requirements
SoFi's personal loans start at 6.26% and go up to 14.87% APR, making them far less expensive than many other lenders whose rates at 10% or more for an unsecured loan. If you're paying higher interest on a credit card, a SoFi personal loan could help you pay off that debt and save money.
There are no origination fees, prepayment penalties, or other hidden fees with SoFi's personal loans; the company prides itself on being "100% completely fee-free." There aren't even any late fees.
You can borrow up to $100,000, and the application process for a personal loan is every bit as simple as its other offerings. All applications are done online and can be completed on your phone or another device. The pre-qualification process, like the student loan refinance and mortgage products, involves a quick 2-minute pre-approval process with a soft credit inquiry that doesn't affect your score. If approved, you'll be offered varying interest rates and loan terms, and then you can complete your application with a SoFi loan consultant. Getting your money is easy as well; once you've e-signed your documents, the money is transferred into your bank account.
Pros and Cons of SoFi Personal Loans
The ease of the application, seven-days-a-week customer service, and other perks make SoFi a great option for personal loans. The unemployment protection and job search offered on all SoFi loans also create an added layer of security for borrowers who may be unable to make their payments due to a financial crisis such as job loss.
The drawback to this, however, is that with an unsecured loan, your credit can take a heavy hit very quickly if you don't make your payments on time. In addition, it can be difficult to get approved; SoFi's credit guidelines for approval are stricter than some other lenders, so you'll need good to excellent credit to be considered.
SoFi Mortgage
In the last few years, SoFi has expanded its offerings into the mortgage market and now offers loans for people looking to buy a new home or refinance an existing mortgage.
Rates, Terms, Fees, Limits, and Eligibility Requirements
SoFi's mortgage product requires 10 percent down but offers mortgages up to $3 million—far more than some other lenders. Like their other loans, SoFi also doesn't require application, origination, or pre-payment fees, although closing costs may still exist on the loan.
The options SoFi has on their site include the following:
30-Year Fixed: Their longest-term mortgage comes with a fixed rate for the entire term of the loan.
​15-Year Fixed Rate: Pay your mortgage off faster with a higher monthly payment and fixed interest rate.
​7/1 Adjustable-Rate Mortgage (ARM): Has its lowest rates for 7 years, then increases yearly.
5/1 ARM: Pay only interest for 10 years, then pay your principal over 20 years.
To be eligible, you must be a U.S. citizen or permanent resident and be over 18. You must also reside in an eligible state where SoFi is licensed to offer mortgages. Employment status, income, and creditworthiness also play major roles in your approval eligibility.
Pre-qualification for a mortgage with SoFi takes only two minutes on their website, with a no-obligation pre-application that can tell you your expected interest rate and approval status without a hard credit pull. Once you're pre-approved, you can choose from a variety of loan options that best meet your needs and complete the full mortgage application, which triggers the hard inquiry and underwriting. SoFi says once the paperwork is signed, the money is transferred within 30 days, making the entire process quick and relatively painless compared to many other lenders.
Pros and Cons of SoFi Mortgages
One benefit of SoFi's mortgages is that borrower-paid private mortgage insurance, which is generally required on a conventional mortgage where the down payment is less than 10 percent of the loan, is not required.
In addition, SoFi's debt-to-income limits, usually firm at 45 percent for other lenders, are more flexible at SoFi, allowing applicants to qualify for more financing and possibly a larger or nicer home. With a smaller down payment of only 10 percent, SoFi makes home ownership affordable for more people.
If you lose your job, SoFi will even pause your payments temporarily and help you find a new job.
While SoFi does offer a competitive mortgage product, you may be able to find a lower interest rate or a loan that fits your personal situation better at a different lender. Be sure to check out some other lenders before making your decision.
4.44
SoFi
Author: Mike Brown
In his role at LendEDU, Mike uses data, usually from surveys and publicly-available resources, to identify emerging personal finance trends and tell unique stories. Mike's work, featured in major outlets like The Wall Street Journal and The Washington Post, provides consumers with a personal finance measuring stick and can help them make informed finance decisions.