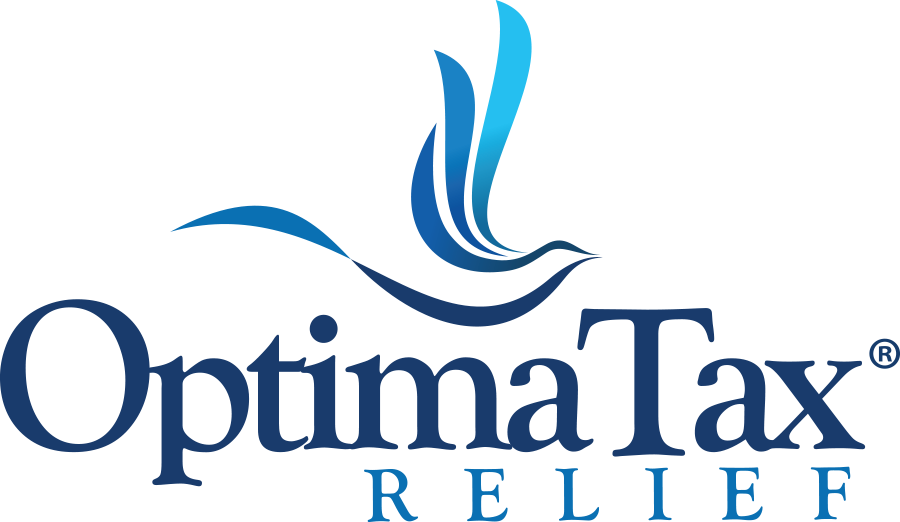 on Optima Tax Relief's website
What we like:
One of the most popular tax relief companies
| | |
| --- | --- |
| Availability | Nationwide for individuals and businesses |
| Minimum tax debt | $10,000 |
| Consultation | Free by calling (855) 407-6984 |
| Staff | Tax professionals that include tax attorneys, enrolled agents, and CPAs |
Compare Optima Tax Relief to other companies
Everyone has to pay taxes, but sometimes you find yourself owing more than you expect and struggling to pay your tax bill. If you wind up with tax debt, paying it off can feel overwhelming.
Optima Tax Relief helps people with tax debt deal with the IRS and set up a payment plan or settle their debt for less than they owe. The company works with taxpayers with at least $10,000 in tax debt and offers a free initial consultation.
If you're struggling with tax debt, Optima Tax Relief might be able to help.
In this review:
What Optima Tax Relief offers
Optima Tax Relief offers a variety of tax assistance services.
Tax consultation. If you're worried about a tax audit or wage garnishment, a tax consultation from Optima Tax Relief may help. The company's services include preparing your taxes, preparing for an audit, filing overdue taxes, and dealing with collection actions from the IRS.
Tax preparation. If you don't want to prepare and file your taxes yourself, Optima Tax Relief can work with you to fill out and submit the required paperwork and payments.
Tax resolution. If you owe tax debt and the IRS comes to collect, Optima Tax Relief can help you resolve your tax problems in various ways. The company will work with the IRS to negotiate payment plans, debt settlements, removal of wage garnishment and liens, and other tax relief programs.
Tax settlement. If you know you can't afford your tax debt, but the IRS hasn't come after you to collect, you can still enlist Optima Tax Relief's help to settle for less than you owe. Optima Tax Relief will reach out to the IRS on your behalf, explain your financial situation, and negotiate a deal.
Tax protection. Optima Tax Relief offers three levels of protection service, which include assistance with filing your taxes, identity and credit monitoring, audit defense services, and assistance with situations where you might need to work with the IRS.
How Optima Tax Relief works
Optima Tax Relief uses a three-step process to help people resolve their tax problems.
Step 1: Consultation. Optima Tax Relief offers free consultations where you can meet with one of the company's tax professionals to discuss your situation. You describe your financial situation and your issues with the IRS and decide whether working with Optima is wise.
Step 2: Investigation. During this step, Optima's professionals will reach out to the IRS on your behalf to get the IRS to stop contacting you. Optima will also examine all the finances and documents you provided to develop the best plan for dealing with your tax debt.
Step 3: Optima executes your selected plan, working with the IRS to establish a payment plan or settle your debt.
How much does Optima cost?
Optima does not specify the costs for most of its services. However, the minimum cost to get help from Optima Tax Relief is $295 if you move past the consultation stage. This price is in line with the competition.
In general, people with straightforward tax situations and small amounts of debt will pay less than those with large amounts of debt or more complex situations will pay more.
If you sign up for Tax Protection services, you'll pay $29.99, $49.99, or $69.99 per month.
How much can Optima save me?
How much you can save by hiring Optima will depend on several factors, such as your income, basic living expenses, and how much tax debt you have. The more you owe, the more you can save by having Optima help you avoid penalties or settle your debt for less than you owe.
Optima admits each case is different, and the company might be unable to save you money. During your consultation, it's worth asking for an estimate of your savings and fees to ensure it makes sense to work with the company.
The company claims to have helped its customers resolve more than $1 billion in tax debt.
Pros & cons of Optima Tax Relief
Employs tax attorneys and enrolled agents

Free consultation

Long track record and excellent reputation

Variety of service options

Dedicated case managers
Requires $10,000 in debt or more

No clear disclosure of costs

Certain services (e.g., tax protection) are pricy for what they offer
Optima Tax Relief reputation and accreditations
Optima Tax Relief has a long track record and a strong reputation. It's one of the better-known companies in its space.
The company has received accreditations or awards from many organizations, including:
Better Business Bureau
Inc. Magazine
The IRS (as a Continuing Education Provider)
Business Consumer Alliance
National Association of Tax Professionals
National Association of Enrolled Agents
The company is also popular with its customers. It has a 4.6 out of 5 rating with over 1,500 reviews on Trustpilot and an A+ rating from the Better Business Bureau.
FAQ
Here are some of the most frequently asked questions about Optima Tax Relief.
Where to find alternatives to Optima Tax Relief
Optima Tax Relief is far from the only company dedicated to helping people solve tax issues with the IRS. If you have tax debt and want to compare your options, we have useful resources, including our picks for the best tax relief companies.
We also have reviews of other popular tax relief companies, including:
---
Ready for a consultation with Optima Tax Relief? Check out its website.
Free consultation? Yes
Initial cost: Starts at $295
Minimum debt: $10,000