What Does Dave Ramsey Think About Home Equity Loans?
Dave Ramsey strongly recommends against using home equity loans and HELOCs, but there may be situations where using one makes sense.

Dave Ramsey is a businessman, author, and radio personality who specializes in the area of personal finance. He is known for his "debt-free platform," which forms the foundation of all the financial advice he gives.
After counseling members of his own church, Dave Ramsey began marketing his books and classes through churches as well as traditional media outlets. Dave Ramsey gives people some basic steps to follow in order to get debt-free. Once they do so, he encourages them to never take out any type of debt again.
As a result, he generally advises people to pay cash for their home and not to take out any type of mortgage. Therefore, it is not surprising that Dave Ramsey would not recommend a home equity loan or home equity line of credit (HELOC).
Why Dave Ramsey Says You Shouldn't Get a Home Equity Loan
Dave Ramsey advises his followers to avoid home equity loans and HELOCs. Although it might seem like home equity loans might make sense if homeowners are trying to quickly pay down credit card debt in their quest to become debt-free, he still does not recommend home equity debt.
Dave Ramsey says that home equity loans are too risky because borrowers could end up losing their homes. He also warns that home equity loans often have high interest rates, variable interest rates, and other forms of balloon payments that can make it hard for borrowers to make the payments.
Why Dave Ramsey May Be Wrong About Home Equity Loans
Although Dave Ramsey has a large following of fervent fans, most financial experts question a considerable amount of the advice he gives. Uniformly advising people against taking out a home equity loan is not responsible financial guidance.
Each borrower needs to consider how the home equity loan payments add to their overall debt burden, what they plan to do with the money from the loan or line of credit, and what other alternatives they may have.
In terms of the high interest rates and unusual balloon payments that Dave Ramsey speaks of, this isn't
Most home equity loans and HELOCs do not have the high interest rates and unusual balloon payments that Dave Ramsey might lead people to believe are the norm. Additionally, some lenders, like Figure, allow you to prequalify and get a rate estimate without affecting your credit score. By utilizing this feature, homeowners can calculate how much a home equity loan or HELOC may cost them to ensure they don't borrow money from a lender with an unmanageable interest rate.
>> Read More: Is a home equity loan a good idea?
Compare Home Equity Options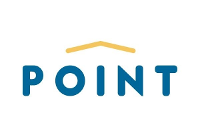 HELOC
Only available in California, and you must have a credit score of 680 or higher
Unlock up to $500K of your home equity
Get your rate in minutes and apply 100% online

An investment, not a loan or HELOC
Exchange a portion of your home equity for $30,000 to $500,000
No monthly payments or interest charges
Available in AZ, CA, CO, DE, FL, IL, IN, KS, KY, MA, MI, MN, MO, NV, NJ, NM, NY, NC, OH, OR, PA, RI, SC, TN, UT, VA, WA, WI, and DC
Are There Alternatives?
According to Dave Ramsey, people should not use home equity debt to help them get out of other forms of debt, such as credit card debt. Instead, he tends to suggest that people save money by eating ramen and buying a $500 car in order to have the money to pay off their outstanding debts.
Home equity investment
In terms of financing alternatives, homeowners can consider a newer option, called a home equity investment. These investments are an agreement between the homeowner and an investment company in which the homeowner receives a large lump sum payment in exchange for a percentage of the future value of the home.
Instead of making monthly payments and paying interest, homeowners will have to buy out the investing company's share of equity by the end of the term. To buy out its position, you'll need to pay the original amount plus or minus the value of the shared equity.
Check out our picks for the best home equity investment companies.
Personal loans
The only other less drastic suggestion, however, would be to consider taking out an unsecured personal loan. This is still a form of debt, but borrowers don't have to worry about losing their homes because they do not serve as collateral. As a result, the interest rates are generally much higher than home equity loan rates unless you have great credit.
Check out our picks for the best personal loans.
Author: Kimberly Goodwin, PhD

Dr. Kimberly Goodwin is currently the Parham Bridges Chair of Real Estate and an Associate Professor of Finance at the University of Southern Mississippi. She holds a B.S. in Geophysics from the University of Delaware, a M.B.A. from the University of Southern Mississippi, a M.S. in Finance from the George Washington University, and a Ph.D. in Finance from the University of Alabama. Dr. Goodwin's research focuses on real estate markets and has been published in some of the top real estate journals. She is also a Co-Editor for the Journal of Housing Research.