Can I Use a Home Equity Loan to Buy Another House?
Using the equity in your primary home can be one way to fund the purchase of another house or for a down payment. But what does this process entail?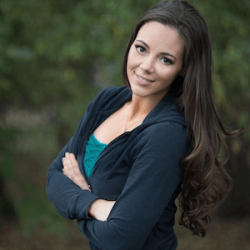 There are many reasons to consider buying a second home, such as a vacation property for your family or for short-term rental income, to fix-and-flip or as a long-term investment rental. In some cases, you may even be able to use a home equity loan to buy another home.
Tapping into your current home's equity to purchase another house is definitely possible for qualified borrowers but there are some factors to consider first. Here's a look at whether you can use your current home's equity, what this process entails, and whether it's the right move for you.
Jump to a section:
Can you use a home equity loan or HELOC to buy another house?
There are two types of loans that can be used to tap into your primary home's existing equity, which is how much of the property you own compared to what you still owe on your mortgage loan. One is a home equity loan and the other is a home equity line of credit, also known as a HELOC.
A home equity loan is a single disbursement loan—similar to a personal loan—secured by the equity in your property. You'll receive your funds in one lump sum that is repaid in installments.
A HELOC is a line of credit against the equity in your property that you draw against like a credit card. You can make multiple withdrawals throughout your draw period up to your credit limit. The monthly payments are based on how much you borrow.
There are no regulations on how the funds are used. As long as you meet the requirements of the home equity loan or HELOC lender, you can use these funds toward the purchase of another house. However, some lenders may regulate the source of your down payment funds when buying a new property.
With that said: even though homeowners can use their existing home's equity to buy a new home, is this really the best option? Here's a look at some of the benefits and downsides to tapping into your home equity and how to decide if it's the right choice for you.
Should I take out a home equity loan to buy another home?
As with most other financial dealings, there are both pros and cons to financing a second home with a home equity loan. Putting up your existing property as collateral can be beneficial, but it comes with some very high risks.
It's important for homeowners to take proper considerations before making a decision on how to finance the purchase of their second home.
Pro: Funds for a sizable down payment
Our homes are usually one of our biggest single assets. Over time, that asset will likely appreciate in value; combine that with an ever-decreasing mortgage loan balance and you may find yourself with tens (or hundreds) of thousands of dollars in established equity.
Tapping into that equity can be an easy way to access the funds needed for a large down payment on a new house. Rather than pulling that money from a savings account, home equity loans and HELOCs can give you a large lump sum from funds that you might not otherwise access.
Pro: Competitive and predictable interest rates for home equity loans
Since home equity loans and HELOCs use your property's equity as collateral they are secured loans. This presents less risk to the lender so they are able to offer better loan terms to borrowers, such as lower interest rates. This can save you a significant amount of money over the life of the loan.
Additionally, home equity loans come with a fixed interest rate. This locked-in rate makes monthly payments predictable and also ensures that your rates will never go up, even if market rates increase over time.
Pro: Diversifies your assets
Real estate is generally considered a good investment, as it typically appreciates in value over time. Adding real estate to your portfolio can help hedge against inflation and grow your assets over time. Taking out a home equity loan to add onto your real estate portfolio can be a good option.
Con: Defaulting on the loan may cause you to lose both houses
Using a home equity loan to buy a second home could put both properties at risk. If you are unable to make your payments as agreed, your lender could not only foreclose on your new home but also default on the home equity loan, leading your bank to seize the asset.
Con: HELOC variable interest rates are unpredictable
A HELOC is a line of credit with a variable interest rate, which means the rate can move up or down. After borrowing against a HELOC, your monthly payment has the potential to increase (or decrease) unexpectedly if your interest rate shifts..
Con: Home equity loan funds may not be tax deductible
One big benefit to owning a home is that your mortgage interest can be tax deductible. However, the IRS has regulations that dictate when interest payments on home equity loans or HELOCs can be deducted.
Using HELOC or home equity loan funds to purchase a new property generally means you cannot take a tax deduction for the interest payments. If you use the funds to renovate the property that secures the loan, the interest can be tax-deductible. Check with your tax professional for details.
Con: Could end up with 3 loans on 2 homes
Unless your home equity loan or HELOC is enough to completely pay for your new property, you'll also need a mortgage to cover the remaining purchase price. Between your first home's mortgage, your home equity loan/HELOC, and a second mortgage, you could need three home loans on two properties.
Where can I find a lender that offers home equity loans or HELOCs to buy a second home?
So, you've considered all of the pros and cons of taking out a home equity loan or HELOC on your current home and using those funds to purchase a second house. Now it's time to find a lender that will allow you to do this and also has attractive loan terms.
There are quite a few lenders out there that offer HELOCs and home equity loans which can be used to buy a second property. Here are a few of our top picks and what they offer.
Figure

View Rates
HELOC
Flexible terms, redraw up to 100%, borrow up to $400K
100% digital app & online appraisal
Check your rate without impacting your credit
Figure is a home lender that offers HELOCs. They provide home equity funding in all states except Delaware, Hawaii, Kentucky, Maryland, New York, South Carolina, Texas, and West Virginia.
Figure has a brief online application process, no closing costs, and no appraisal. Funds arrive in as little as five days. If you're buying an investment property, you'll need to have a minimum credit score of 680; if it's a primary home, minimum credit score requirements are 640 in most states.
Loan amounts: $15,000 to $400,000
Interest rates: 4.24% – 12.25% APR
Repayment terms: 5, 10, 15, or 30 years
Max. CLTV: 85%
Origination fee: Between 0% and 4.99%
Unique features: No in-person home appraisal required
---
Discover
Discover offers credit cards and a variety of personal, student and home loans, including home equity loans. (At this time, they do not offer HELOCs.) With a Discover home equity loan, homeowners can borrow up to $300,000 with low fixed rates and no loan origination fees.
Discover home equity loans are available to borrowers with a FICO credit score of at least 620 and a debt-to-income (DTI) ratio of 43% or lower.
Discover will cover all necessary closing costs. However, if you pay off and close your loan within the first 36 months, you may be required to reimburse the lender for certain closing expenses, unless you live in Connecticut, Minnesota, North Carolina, Oklahoma or Texas.
Loan amounts: $35,000 to $300,000
Interest rates: 6.99% – 12.99% APR
Repayment terms: 10, 15, 20, or 30 years
Origination fees: $0
Debt-to-income ratio: 43% maximum
Unique features: Discover will pay your closing costs. If you pay your loan ahead of schedule or refinance before 36 months, however, you may be required to repay up to $500 of those expenses, depending on your location.
Is a home equity loan or a HELOC better for purchasing a second home?
If you plan on tapping into your existing home's equity to purchase a new property, two of your options include using a home equity loan or a HELOC. But is one better than the other?
Both HELOCs and home equity loans have advantages and drawbacks. When it comes to purchasing a second home with equity funds, though, many homeowners may find themselves leaning more toward a home equity loan.
Home equity loans provide funds in a single lump sum with a fixed interest rate. This makes it easier to use that money for a down payment—as opposed to drawing HELOC funds over time—and to plan for set monthly payments.
How do I know if I can borrow enough to afford the house?
Homeowners need to consider the equity they have in their current property before deciding if they can afford to buy a second home by borrowing against that equity. This also means considering each lender's requirements around LTV (loan-to-value) and CLTV (combined loan-to-value) ratios.
Your property's LTV is the ratio of how much you owe on your mortgage compared to what the property is currently worth. For instance, if you owe $200,000 on a property with a market value of $300,000, your LTV is 66.6% (200,000 / 300,000). This means that you currently have $100,000 in total equity.
Lenders won't let you borrow all of that equity, though. So, how much can you spend on your new home based on the maximum amount you can borrow in equity?
If your home equity lender allows a maximum CLTV of 85%, you're able to borrow up to $55,000 of that equity. Between your original mortgage loan balance and your new home equity loan, you will have a combined loan-to-value ratio of 85% (200,000 + 55,000 = 255,000 / 300,000 = 0.85) on the property.
In this scenario, assuming that you want to make a 20% down payment on your new home, you could use that home equity loan to purchase a house worth about $275,000.
What are the steps I need to take to use a home equity loan to buy another house?
Determine how much you want/need to borrow. As mentioned above, you'll need to determine not only how much equity you have in your home currently, but how much a lender will let you borrow and how much that means you can spend on your new home.
Get ready to apply. Your potential lender will consider the equity available in your home and your individual financial situation. They will also look at factors such as your credit history, income, and whether the property is a vacation or investment home in order to qualify you for a home equity loan.
Compare lenders and rates. To ensure that you get the lowest possible interest rates and most competitive loan terms, shop around before committing to a lender. You don't have to use your current bank or mortgage lender, either, so feel free to get quotes from multiple financial institutions first.
Choose the most attractive offer/lender and apply. After comparing multiple lenders and home equity loan offers, select the best one and formally apply. Each lender will have their own requirements, so consult with them to see the documentation you'll need to provide in order to finalize the loan.
Receive the funds and make your new home purchase. Once you're approved and have submitted your paperwork, you can close on your loan. Ask your lender how quickly you're able to get the funds from your equity loan so you can time the purchase of your next home.
If I want the second home to be an investment property, is there a difference?
Using your current home's equity to buy a second home usually isn't an issue, whether that property is going to be used as a second residence, vacation property, or even a rental home. In fact, most lenders won't dictate what can be done with the funds at all.
Buying a second home with the intention of turning it into an investment property, however, can be beneficial. Rent collections on an investment home or vacation property can help cover the payments on your home equity loan.
Are there tax benefits for using a home equity loan or HELOC to purchase a home?
There are tax deductions for the interest paid on a primary home's mortgage loan, as well as the interest paid on a home equity loan used to make improvements on that property. However, there are no tax benefits for using a home equity to purchase a second home at this time.
Is there a difference between using the funds for a down payment or to pay for the whole house?
A home equity loan or HELOC can be used to either make a down payment on a new home or purchase the whole house outright. Which you're able to do depends on how much equity you have in your current home and how much you qualify to borrow from a home equity lender.
If you aren't able to borrow enough to fully fund your second house purchase, you will likely need to secure a mortgage for that property to complete the transaction. This means that you will have two monthly payments to consider for that property: your new mortgage and your home equity loan/HELOC.
It's also important to note that if you do need to take out a new mortgage loan, not all lenders will allow for your down payment to be made with borrowed funds. You'll want to check beforehand to ensure that your potential lender is willing to accept a down payment made with home equity loan funds.
Are there alternative sources of financing that should be considered?
Though they are a convenient way to access an otherwise-unused asset, home equity loans aren't the only way to pay for a second home. In fact, it can often be more difficult to secure a HELOC or home equity loan for this purpose compared to other financing options.
Here are some alternatives you might want to consider:
Personal loans — If you qualify, a personal loan can give you access to tens of thousands of dollars (up to $100,000 from our top personal loan lenders) in unsecured funds. Since these loans don't require collateral, your property wouldn't be immediately seized if you were unable to make your monthly payments.
Retirement funds — Retirement accounts can be used for real estate investments. But be careful. Early withdrawals are subject to taxes and penalties. Loans against your retirement accounts aren't penalized, but you won't earn growth on those funds until they are repaid with interest.
Cash-out refinancing — A cash out refinance can help you access the equity in your home while refinancing your current mortgage loan at the same time. If you want to pull out cash and also have the opportunity to adjust your mortgage loan terms, these can be worth a look.
What's the biggest risk to using a home equity loan to buy a new house?
Since a HELOC or home equity loan is secured by the equity in your first home, defaulting on that loan or missing payments could put your property at risk of foreclosure. If you were suddenly unable to make your payments as scheduled, you could potentially lose both houses to the bank.
For this reason, homeowners should carefully consider these risks as well as their ability to make monthly repayments on the new loan(s).
Even though it's possible to finance a second home with the equity in your existing home, the risk of losing one or both homes may outweigh the benefits. It may be more difficult to secure a home equity loan for this purchase or your new lender may not accept borrowed funds for a down payment.
Applying for a home equity loan can be complex, especially compared to other financial products. Your lender will need to verify how much you owe, how much you're eligible to borrow, and how much your property is worth. This process can take days or weeks to complete, leaving you waiting for funds.
Homeowners should take special care to note each of these important consideration and choose the proper financing method accordingly. Failing to do so could prove to be a complex—and sometimes, expensive—lesson in homebuying.
Author: Stephanie Colestock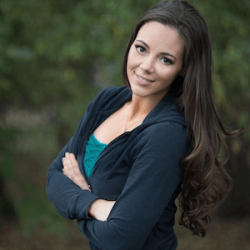 Stephanie is a DC-based freelance writer, specializing in a range of personal and household finance topics. She has an undergraduate degree from Baylor University and is currently a candidate for CFP certification. You can find her work on sites such as MSN, Yahoo! Finance, Fox Business, Investopedia, Credit Karma, and much more.