Do you have bad credit? If so, you might think it's impossible for you to get an auto loan. The good news is that even if you have poor credit or have filed for bankruptcy in the past, it's still possible to qualify for an auto loan for bad credit. In fact, there are more companies than ever offering bad credit auto loans.
While you might have to pay more in interest, or might not qualify to borrow as much towards a car, taking out one of the best bad credit auto loans can be a good way to rehabilitate your credit.
Here's a look at some of the best auto loans for bad credit, plus what you need to qualify.
On this page:
---
Best Bad Credit Auto Loans Comparison
---
5 Best Auto Loans for Bad Credit Reviews
Click on a lender to review their bad credit auto loan options.
Auto Credit Express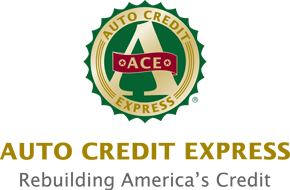 Auto Credit Express is known as one of the leading platforms offering car loans for people with bad credit, no credit, low credit, and those who have been turned down in the past because of bankruptcy. They don't provide auto loans themselves but rather connect borrowers with bad credit to dealerships who might be willing to offer them an auto loan.
In fact, they specialize in helping you find subprime auto financing and bad credit car loans that involve no down payments or as little as $500 as a down payment. They work with over 1,436 dealers nationwide that provide loans and process 5,653 requests every day. They have processed over 1 million requests in 2018 alone.
If you have been turned away by traditional auto loan lenders, you might still qualify through Auto Credit Express. They also have special deals for those who are active duty or retired military. They work with lenders who recognize that military members have reliable incomes and so are willing to approve loans for service men and women or offer a lower interest rate. They also provide more flexible payment options to those in the military.
While they have no nationwide minimum standards for their bad credit auto loans, the companies they work with usually require a monthly income of at least $1,500 (a $1,800 monthly income will increase your chances even more) and full-time employment. They will also accept income that comes from Social Security, disability insurance, child support, alimony, or public assistance.
The good news is that they accept applications from those who have scores below 500 and recognize that not all bad credit scores are equal. For example, they give you more leeway if your bad credit score is because of a major event like an illness or divorce. In contrast, if your credit score is the result of repeated missed payment deadlines over a long period of time, they are less likely to take a chance on you.
How much you will actually pay in interest on your loan will depend on your personal situation and your financial and credit history. Since they offer a number of bad credit auto loans from different lenders, it will also depend on which lenders are willing to lend to you.
Auto Credit Express allows you to contact them via phone or online, but since they won't be your actual lender, be sure to look into the customer service and reputation of the company that ends up lending to you. Auto Credit Express has a "Great" rating from Trustpilot.
MyAutoloan

MyAutoloan is an online marketplace that allows you to fill out one application and receive multiple loan offers from MyAutoloan's many partners. They have access to numerous types of loans, including loans for new and used cars, loans to buy from dealerships, and loans to buy from a private party.
The biggest benefit of MyAutoloan is that you just have to fill out one application, which saves you significant time and increases your chances of finding a lender if you have bad credit. They have around 20 lenders that they work with.
They have some minimum requirements for applicants, though. You should have a credit score of at least 500 and $1,800 of income per month. Their loans are for anywhere from $8,000 to $100,000, and interest rates can be as low as 2.49% APR and as high as over 24.9% APR. Whether you will qualify for a loan and how much you will be expected to pay in interest will depend primarily on your personal financial and credit situation. Loan terms can range from 24 to 84 months, and cars have a maximum age of 10 years and a maximum of 125,000 miles for used cars. MyAutoloan does not have partners offering loans in Alaska or Hawaii.
One downside of MyAutoloan is that they do a hard credit check to pre-approve you for their partners. This shows up on your credit report, and you don't want too many inquiries, as it can make your credit score go down. For that reason, you might want to wait until you're certain you're ready to borrow before applying. MyAutoloan has a "Great" rating on Trustpilot.
Capital One

Capital One is a popular financial company that offers all kinds of loans, from mortgages to auto loans. They offer financing on new and used cars and only work with participating dealerships.
In just a few minutes, you can pre-qualify for an auto loan and find out how much you will need to pay each month and how much you will be charged in interest. Since they do a soft credit check, this will have no impact on your credit score.
How much you will be charged will depend on your personal financial and credit situation as well as the car you're purchasing and the dealership you're buying from. When you go online to pre-qualify for your loan, you'll get a variety of annual percentage rates (APR), and your final APR will depend on the car you choose. APRs are often lower for newer cars, cars with shorter repayment terms, and when you make a bigger down payment. Down payments are not required in all cases, but it depends on the dealer.
Their term lengths are either 36 months, 48 months, 60 months, or 72 months. Their APRs begins as low as 4.67% but will be higher if you have bad credit. There is no minimum credit score, and they look at many factors before deciding whether or not to lend to you. They do require that you have an income of at least $1,500 to $1,800 before taxes in order to qualify for an auto loan.
Capital One has customer service that you can access six days a week via phone or online. Capital One has a "Poor" Trustpilot rating.
RoadLoans

RoadLoans is an online lender that provides auto loans and refinancing to consumers across the U.S. They offer quick financing online that allows you to get approved and shop for a car that same day. They've been around since 2000 and accept borrowers with all types of credit.
They offer financing for both new and used cars, but only from dealerships. Borrowers who have no credit history or who have been through bankruptcy may qualify for bad credit car loans from RoadLoans. However, they suggest that a co-borrower or co-signer with better credit can help you improve your chances of qualifying for a loan and getting a lower interest rate. If you have bad credit, they suggest that you look at financing an auto loan for a used car rather than for a new one since the lower costs could make it easier to qualify.
They enable a flexible approach to financing, which means that they provide every applicant with multiple offers so that they can choose which is right for them.
The process of buying a car with a loan from RoadLoans involves a quick application that takes a few minutes and provides you with an immediate decision. Once you are pre-approved, you can go to a dealership and find the car you want. Once you have found your car, the dealer works with RoadLoans to finalize the purchase.
How much you will pay will depend on your personal financial and credit situation. It could also depend on how much you want to borrow and whether you have a co-signer.
If you have questions about your loan or application, you can contact them by phone. Their Trustpilot score is "Great."
CarsDirect

CarsDirect is an online car buying service that helps you buy new or used cars and find auto loans. It's been in business since 1998 and work with people who have all types of credit.
CarsDirect allows you to start your auto loan process with a short application. It will also consider lending to people who have FICO scores that are under 640, who have no credit, or who have faced bankruptcy in the past. It can help their borrowers rebuild their financial and credit future by extending them a loan.
The affiliated lenders could inquire as to why your financial or credit situation might not be ideal. They may want to know if there are any mitigating factors to your credit score, like if you've recently been divorced, relocated, or laid off. They could be more likely to lend to you if there are mitigating factors.
To qualify for a bad credit car loan, you fill out an online form, and the dealer partners will get back to you within 24 hours to talk to you about financing options, and can then help you find a new or used car based on your needs. You can then buy that car with a bad credit car loan from the dealer.
Since you aren't borrowing directly from CarsDirect, it doesn't advertise interest ranges since what you'll pay depends on the dealer you choose and the car you buy. It will also depend on things like your credit score, financial situation, how much you need to borrow, size of your down payment, term length, and other things. Most lenders CarsDirect deals with suggest or require that you put 10 percent down, although you can sometimes find a lender that will give you a loan with little money down.
CarsDirect offers a thorough help section on its website and a phone number to call if you have questions. However, since you won't be borrowing directly from the company, you should look into the customer service of the lender you choose. CarsDirect is rated "Average" on Trustpilot.
---
Bad Credit Auto Loans FAQs
How Bad Credit Impacts Your Ability to Get an Auto Loan
If you have bad credit, you might be wondering if it's even possible to get an auto loan. The good news is that it is—but your credit will impact the type of loan you can get. Having bad credit will impact your auto loan differently depending on who your lender is. Here are some things that are critical to keep in mind about different lenders:
Dealership Financing
If you're considering getting financing from a car dealership, you should be careful. Many car dealerships are able to work with people with bad credit, but some push you into high-interest loans when you might be able to get a better deal elsewhere.
Some dishonest dealers will even try to get you into a loan that is designed to fail since they can then repossess the car later on and charge a big fee or penalty. If you're thinking about getting a loan via a car dealership, be sure to shop around first to make sure that what they're offering is a good deal compared to other bad credit car loans.
A Traditional Bank
Getting an auto loan from a traditional bank if you have bad credit will likely be difficult, if not impossible. That's because traditional banks tend to be extremely conservative when it comes to their lending decisions. They often have high cutoffs when it comes to credit scores and income, and they have little ability to be flexible. If you want to borrow from a bank, you might need to get a co-signer.
A Credit Union
Credit unions can sometimes also have high credit score cutoffs, but they tend to be lower than what traditional banks offer. They are more likely to be flexible if you've been a member for a long time. They also often offer lower rates than other lenders for people who have high credit since they aren't a for-profit company, but a non-profit membership organization. Just because your current credit union won't lend to you doesn't mean that there aren't other credit union auto loans available. Make sure to shop around.
Buying a Used Car from a Private Seller
If you're looking to buy a used car from someone off Craigslist or an ad posted on the grocery store's bulletin board, it could be more difficult to find financing. Some lenders are less likely to finance cars bought from a private seller.
In fact, some lenders will charge you a higher interest rate on cars bought from individuals instead of dealers. It can sometimes be as much as two or three percent more—which can make a huge difference in terms of how much you pay over the life of your loan and how much you pay each month. Shop around to make sure that you get the best deal.
Can You Get a Co-Signer?
It is absolutely possible to get a co-signer on an auto loan if you have bad credit. In fact, if your co-signer has good or excellent credit, it might result in you getting approved when you would otherwise be rejected or allow you to get better terms or a lower interest rate.
Can You Get Pre-Approved Before Going to a Dealership?
It isn't just possible to get pre-approved for a car loan before going to a dealership, it actually makes a lot of sense to do so. That's because the last thing you want to do is get your heart set on a car that is way outside your price range. That's why it's better to know how much you can get approved for before you head out shopping.
Another reason why it makes sense to get pre-approved is that you're less likely to get caught up in the excitement of car shopping or the discounts that the salesperson tells you are "today only" and opt for a loan offered by the dealership. If you don't know what's a good rate, you could be talked into taking on a loan that is more expensive than you might qualify for elsewhere. For that reason, knowing that you have been pre-approved will give you the power to act quickly if you need to without having to get a dealership loan.
Getting pre-approved is relatively easy. If you're applying to a lender that has an online pre-approval application, all you have to do is answer a few questions about yourself and your finances. They'll then give you a quote for how much you're likely to qualify for. You can also do this with banks or credit unions by going into their branch and filling out an application or filling out their online applications.
One thing to keep in mind, however, is that some lenders will do a hard credit check when they pre-approve you for an auto loan. That could greatly impact your credit score, because it will show up on your credit history as a credit inquiry. Each credit inquiry causes your score to go down a little bit, so you either want to look for lenders who will pre-approve you with a soft credit check that doesn't affect your credit score or get fewer pre-approvals.
If you do plan to get pre-approved, you should know that sometimes the amount and rate can change once they finalize your loan application. You could end up not being able to borrow as much or having to pay significantly more than you thought in interest. The lender might also decide after conducting a hard credit check or reviewing your application not to lend to you at all.
Can You Get a Bad Credit Car Loan if Your Car Has Previously Been Repossessed?
If you have had a car repossessed in the past, it could still be possible to get an auto loan, but it might make it more difficult. If your car is repossessed, that goes on your credit history and will stay there for seven years. If it's been seven years, that item should have aged off of your credit report, so you'll be more likely to get a new car loan. If it's been less than seven years and the repossession is still on your credit history, it will likely be much more difficult to get an auto loan. However, that does not mean that it's impossible.
If you have built up your credit since the repossession, you might be able to get a lender to take a chance on you. You can also increase your chances of getting an auto loan if you get a co-signer who has better credit than you.
Finally, there are lenders that specialize in giving auto loans for bad credit. These lenders might be willing to lend to you if you've had a previous car repossessed. However, they might look at your income more closely and things like your debt-to-income ratio before deciding to lend to you. If the repossession recently occurred, you will be less likely to convince a lender to give you a new loan unless there were significant mitigating factors.
You also might not be able to borrow as much as you would like, and you will almost definitely have to pay a significantly higher interest rate on your auto loan than someone who doesn't have a repossession on their credit history. That's because the lender must price into their interest rate the risk that you'll default again.
Is It Possible to Get a Better Auto Loan After Your Credit Score Improves?
If you have bad credit, you might think that your only option is to take out an auto loan with a high interest rate and pay it off completely. Fortunately, that's not the case. In fact, if your credit score has improved, you can save hundreds or even thousands of dollars by refinancing your auto loan at a lower interest rate.
This is a common situation. After all, if you take out an auto loan and pay it off faithfully and on time, then your credit score is likely to improve based on that good behavior. Good credit behavior with the rest of your credit accounts could also influence your score, as could the fact that time passing means that credit events will fall off your credit history.
If your credit has improved significantly, you can always try to get a quote and see how much you would be likely to save if you pursue an auto loan refinance, a debt consolidation loan, or a personal loan. Even if you can just shave off a couple of percentage points from your loan, you're likely to come out ahead and reduce your monthly payments significantly. If you choose loans that have few or no fees, there shouldn't be any costs to taking out a new loan, which means you can refinance more than once as your credit score continues to improve.
How Do You Avoid Scams and Predatory Offers?
Scammers flock to people who are desperate. Many people who have poor credit scores and are searching for a car loan are doing so because they need a car—often it's the only way they'll be able to get to work. For that reason, they are less likely to do their due diligence when they hear that a lender is willing to help them buy a car at a reasonable rate. But if it seems too good to be true, it likely is.
Many scammers advertise auto loans without credit checks, which can be a big red flag. Few reputable lenders will offer you an auto loan without a credit check. Many of these fake lenders request an upfront fee for your loan or an application fee. While many of these lenders don't actually give out loans, others do but will only provide you with a loan with enormous interest rates and all kinds of hidden fees that add up quickly.
Your best bet for avoiding scams and predatory offers is to only get quotes from reputable lenders who have high ratings with the Better Business Bureau or other similar organizations like Trustpilot.
Since some scammers are looking to get your personal information, including your Social Security number, also be wary of e-mails that you might get about promotional deals, as they could be phishing scams designed to look like they come from reputable lenders. Navigate to the lender's site via a search engine rather than an e-mail link.
Author: Jeff Gitlen
Jeff Gitlen writes about a wide range of finance topics including everything from student loans to credit cards to small business financing. Jeff's work has been featured on a number of sites including Bloomberg, CNBC, Forbes, Market Watch, and more.