Key Points:
Matches consumers with companies that specialize in tax debt relief
Free application and initial consultation
It does not provide tax debt relief services itself
Little public information disclosed about partner providers
---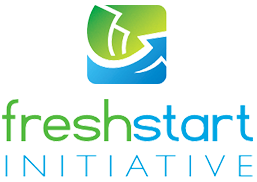 Learn More
A free matching service to find a tax relief company
Costs: Varies by state and company you are matched with
Free consultation: Yes
States serviced: Varies by company you are matched with
Fresh Start Initiative is a tax relief matching service for those struggling with tax debt. The company is based out of Ladera Ranch, California. The company partners with companies that employ IRS enrolled agents, Certified Public Accountants, and tax attorneys to help consumers address and resolve tax debts.
If you're dealing with tax debts, use the following Fresh Start Initiative review to see if the service is right for you.
In this review:
What Fresh Start Initiative offers
Fresh Start Initiative matches consumers with tax debt consultation and resolution services, though it's unclear what services these are or what companies provide them.
The premise is simple: Consumers provide their total tax debt and some additional information (state, phone number, etc.), and Fresh Start Initiative connects you with a partner company.
Overall, the company's website and marketing material are sparse, but they do state that Fresh Start Initiative receives compensation from its partner companies.
How much does Fresh Start Initiative cost?
It appears that using Fresh Start Initiative's matching service — as well as the initial consultation — is free of charge. Beyond that, though, Fresh Start says its partners' fees "vary from state to state." Your total debt and the severity of your tax problems will likely play a role in the fees charged.
How much can Fresh Start Initiative save me?
Since Fresh Start Initiative is just a matching service, there's no telling how much it could save (or cost) you. This will depend on your unique tax situation and the tax company it matches you with.
So far, we have been unable to find any consumer reviews of the service — so no real-life examples or costs are currently available.
Pros & cons of Fresh Start Initiative
Free to use
Free initial consultation
Easy application process
Cons
Very little information available
There are no details on partner companies or providers
Not available in all states
No money-back guarantees or warranties
How Fresh Start Initiative works
Fresh Start Initiative's process is pretty straightforward. On the website, you select the total tax debt you're dealing with — from $7,500 or less up to more than $100,000.
You'll then provide information about your location and your contact details — including your email and phone number. Once you confirm your phone number (a code is provided via text or phone call), you'll get a call from "a senior tax professional" to discuss your tax debts and potential solutions.
This serves as your initial, free consultation. Should you wish to continue working with your matched company, you'll need to discuss this — and any fees you'll incur to do it — on this call.
Fresh Start Initiative reputation and accreditations
Fresh Start Initiative has no accreditations or ratings that could be located. It is not registered with the Better Business Bureau, nor are there Trustpilot reviews for the company.
Where to find alternatives to Fresh Start Initiative
Fresh Start Initiative isn't your only option if you have looming tax debts. If you want the best service and shot at reducing that tax burden, shopping around for your tax relief company is critical. For more options and to start comparing companies, check out our guide to finding the best tax relief company.
---
If you'd like to use Fresh Start Initiative to get matched with a tax relief company, check out its website by clicking below.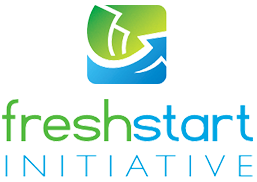 Learn More
A free matching service to find a tax relief company
Costs: Varies by state and company you are matched with
Free consultation: Yes
States serviced: Varies by company you are matched with