USAA Home Equity Loan and HELOC Alternatives
USAA no longer offers home loans or lines of credit. However, other lenders can provide a number of good alternatives for military members and their families.
The United Services Automobile Association, commonly known as USAA, has been providing low-cost loans, insurance products, and other banking services to members of the United States military, veterans, and their family members since 1922.
The company used to offer a full line of home equity products, including HELOCs and home equity loans, but those products have been discontinued.
Fortunately, other financial services companies and online lenders offer competitive rates. If you're a USAA member and need to access the equity in your home now, consider one of the alternatives below.
On this page:
Alternatives to a USAA Home Equity Loan
A home equity loan uses the equity you've built up in your home as collateral for a loan. These can be used for everything from home improvement projects to vacations, debt consolidation, and much more.
Home equity loans typically have lower interest rates and better terms than personal loans. You can compare the best home equity loans here or read on to learn about some of your options.
Discover Bank
Discover Bank, well-known for their credit card products, also offers home equity loans and lines of credit.
Terms, Rates, and Fees
Loan Amount: $35,000 to $150,000
Fixed APR: Starting at 4.99%
Loan Term: 10, 12, 15, 20, or 30-year
Fees: No application fee, origination fees, and zero cash required at closing
---
PNC

With several home equity products available, including loans, lines of credit, and refinancing, PNC Bank is a solid option for those looking to use the equity in their home.
Terms, Rates, and Fees
Loan Amount: Starts at $1,000
Fixed APR: Depends on creditworthiness, location, and loan terms, but you may receive rates as low as 3.74%
Loan Terms: 5 to 30 years
Fees: No application fees; minimal closing fees, including property search, recording, and satisfaction fees; loan servicing fees include late charges and returned payment fees if applicable.
---
LendingTree

LendingTree is an online lender marketplace. They offer home equity loans and lines of credit that other lenders will bid on and fund.
Terms, Rates, and Fees
Loan Amount: A broad range of loan amounts are available since LendingTree is a marketplace
Fixed APR: Varies by lender you're paired with
Loan Term: Dependent upon loan amount and lender
Fees: No origination or application fees charged by LendingTree, although the ultimate lender may impose fees at closing
---
Alternatives to a USAA HELOC
A HELOC, or home equity line of credit, operates much like a home equity loan in that it uses your home's value as collateral. Where it differs is in its setup.
With a HELOC, you can withdraw proceeds and pay it back many times over during the draw period, similar to using and repaying money with a credit card. After that period—usually about 10 years—the line of credit changes to repayment status, in which you continue to make regular payments but can no longer withdraw.
Many lenders offer HELOC products, so you should consult our list of the best home equity lines of credit to find the most competitive rates or read on to learn more about some options.
US Bank

With US Bank, you can borrow up to 90% of your home's value in equity. That means if your home is worth $300,000 and you still owe $250,000 with $50,000 in equity, you can borrow up to $20,000.
Terms, Rates, and Fees
Maximum LTV: 90%
Credit Limit: Up to $750,000 depending on your equity, credit score, and current debt-to-income ratio, or up to 90% of your property value minus your mortgage loan balance.
Variable APR: 4.75% APR to 8.45% APR
Payment Term: Variable depending on your creditworthiness and line amount
Fees: No origination fees or closing costs
---
Wells Fargo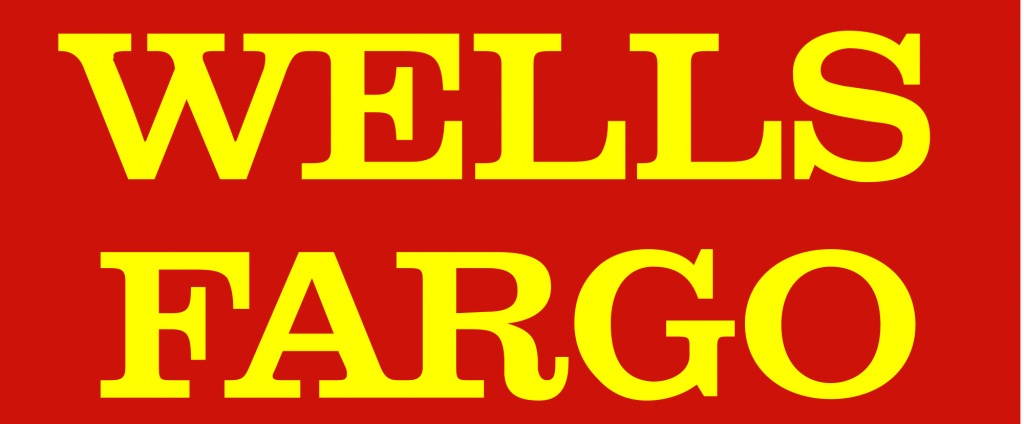 Wells Fargo Bank offers home equity lines of credit with a few perks not found at other lenders, including principal payments that bring your balance down faster.
Terms, Rates, and Fees
Maximum LTV: 70%
Credit Limit: Minimum $25,000, up to $500,000 or 70% of your home's value, minus your mortgage balance.
Variable APR: 5.125% to 10.125%
Fixed APR: Available on a per-withdrawal basis for two withdrawals per year, at a minimum of $10,000 per withdrawal.
Payment Term: The draw period lasts 10 years plus one month, then the HELOC shifts to a repayment status with regular monthly payments that depend on the line amount and borrower creditworthiness.
Fees: There are no annual or prepayment fees with a Wells Fargo HELOC. The bank also pays closing costs.
---
Chase

Chase customers can get a home equity line of credit with a fixed rate on a portion or all of their credit line. They also enjoy up to .62% off of the standard variable rate APR with customer discounts.
Terms, Rates, and Fees
Maximum LTV: 80%
Credit Limit: Up to $500,000 or 80% of your home's value minus your mortgage's outstanding balance.
Variable APR: 5.75% APR to 8.39% APR.
Fixed APR: Available for up to five withdrawals on your line of credit, with a minimum of $1,000 and a maximum of 95% of your credit limit at closing, or 100% after closing.
Payment Terms: Draw period of 10 years, with a repayment term of up to 20 years after that.
Fees: Origination fee of $50, a $50 annual fee, and mortgage recording taxes for certain states. Both fees can be financed or waived for customers with Chase Premier accounts.
---
HELOCs vs. Home Equity Loans: How Do I Decide?
Home equity products each come with their own pros and cons.
A HELOC may be more advantageous if you're doing an ongoing home improvement project and want to ensure that you have funds available for extras that pop up during the project. This way, you won't have to withdraw funds until you actually need them. It also allows you to make a smaller monthly payment during the draw period, which can help you save money upfront while postponing the major payments until later.
"We have used multiple HELOCs on our rental real estate properties and have been very happy with their ease of use and relatively low rates and fees compared to having to do a cash-out refi every time we needed to tap money from our real estate," said Scott, a long-time real estate investor and the blogger behind the popular blog Costa Rica Fire. "We picked a HELOC over a home equity loan because we wanted the flexibility to borrow as much or as little as we needed at various times, as opposed to needing a specific amount of money at any one time."

Scott from Costa Rica Fire
With a home equity loan, you'll have a fixed, predictable payment that you can budget for while getting one lump sum of funds for your needs right away. This is advantageous if you're using the funds for a one-time expense.
>> Read More: Home Equity and HELOC Requirements
Bottom Line: Find the USAA Home Equity Alternative That Works for You
Choosing a home equity product is a big decision; after all, you're putting your home up as collateral. Before making any financial decisions, make sure to look at several different lenders, compare rates and terms, and understand how the payments will fit into your current financial situation.
Author: Jeanette Perez
Jeanette Perez is a bestselling author and intelligence analyst who lives in the mountains of western Montana with 11 goats, two dogs, and way too many computers. She is passionate about helping college students and grads get their student loans paid off through smart money management.