If your understanding of crowdfunding is limited to cool new bullet journal ideas on Indiegogo or engineering toys for girls on Kickstarter, we've got news for you! In recent years, more startups have been looking at how to use crowdfunding as an investment tool. One of the most popular ways to do this is via real estate crowdfunding. But what does real estate crowdfunding look like and does it make sense to invest in it?
Real estate crowdfunding actually refers to a few different kinds of crowdfunding practices. The first version involves investors financing all or part of individual mortgages or loans for commercial properties. In these cases, the investors get their money back and the interest that the borrower pays. This is debt-based real estate crowdfunding.
In contrast, there is another form of real estate crowdfunding. This form allows individual investors to buy equity in real estate. Some platforms allow you to make equity investments in individual mortgages, but most will only facilitate crowdfunding real estate for commercial ventures. These commercial projects are usually strip malls or other types of investments where units are rented out and they provide a regular income for the investors. If they are ever sold, they also provide a premium on the sale.
A third kind of real estate crowd funding involves indirect investments in real estate via Real Estate Investment Trusts (REITs). These are managed similarly to how a mutual fund might be managed, only with real estate. A company buys, sells, and diversifies a real estate investment portfolio that you buy shares in.
Real estate crowdfunding allows those who are interested in investing in real estate the opportunity to do so without having to be a landlord. It also allows them to diversify their assets and not sink significant amounts of money into one property, region, or type of asset.
Want to borrow money to buy personal or commercial property? Real estate crowdfunding might be the perfect solution for you too. This is especially true for those who might struggle to get traditional forms of financing for investment projects or mortgages – usually because they have non-traditional incomes. Entrepreneurs are particularly likely to struggle to get their mortgages backed by traditional lenders.
Wondering what real estate crowdfunding might look like? Here are 8 companies that offer many options when it comes to crowdfunding real estate.
Real Estate Crowdfunding Platform and Site Reviews
Fundrise Review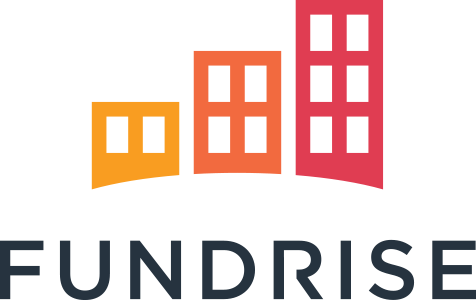 Fundrise is a company that was started in 2010 by two brothers and that allows individual investors to put their money into real estate. It was the first company that offered real estate crowdfunding online. In fact, in 2012, they funded the first ever crowdfunded real estate project online and investors on their platform helped fund the $2 billion 3 World Trade Centre building in 2015. Their investors have invested in $1.4 billion of property.
They allow you to invest in real estate in two ways: through Electronic Real Estate Investment Trusts (eREITs) and eFunds.
When you invest in their eREITs, they have a minimum $500 investment and have a number of different options. One is invested in East Coast real estate, another in West Coast real estate, and a third in real estate from the heartland. You get a quarterly distribution of any income that is earned from these investments, although there are no guarantees of payments. They charge a 0.85% annual management fee on their starter portfolio and charge a 0.15% annual investment advisory fee.
When you invest in eFunds, you invest in single family home construction projects in major US cities. They use your money to buy property, build homes, and then sell the properties. Your return comes as a result of the profits on the sales. They have a minimum $1,000 investment, distribute disbursements when they sell assets, require that you keep your money in the investment for about 5 years, and charge a 0.85% management fee.
The amount of your return will depend on the particular investment. Fundrise's eREITs had a 9.65% annualized return in the third quarter of 2017 and they expect to pay out a 7% annualized dividend in the first quarter of 2018.
Roofstock Review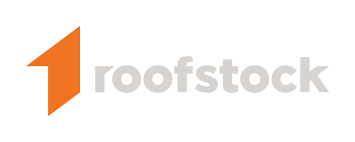 Roofstock is an online platform that serves as a marketplace for single family homes for those who are investing in real estate. They connect investors with rental properties that currently have tenants in them.
You can buy an investment property with just 20% down without having to see the property since Roofstock certifies properties for you. They're so sure you'll be happy with the property that they give buyers a 30-day money-back guarantee. If they believe that repairs could be needed, they provide an estimate of the costs of repairs and show you how the property could appreciate in value. They also have a feature that gives you insight into the neighborhood so that you don't buy a place in a bad neighborhood. They also estimate your annual return, as well as the current rent on the property.
Roofstock connects you with vetted partners that help you with lending, insurance, and property management. However, you can also opt to use your own managers, insurance providers, and lenders.
If you live in a market where the rental market isn't hot or where homes cost too much for you to invest in property, the benefit of Roofstock is that it allows you to buy a home in a hotter market. In fact, 90% of buyers on Roofstock live more than 250 miles from the homes that they buy.
The site allows you to build passive income via real estate investing and allows you to buy leased homes that are already generating cash. The listing for each home explains the terms of the lease that is outstanding so you know the terms before buying. They also review the payment history of the tenant so that you know that the tenant is current on their rent.
Your returns will depend on the property that you buy, the rental market in the area you buy in, and the appreciation of real estate in that area. How much you earn will depend significantly on individual factors.
Roofstock does not own the properties that are for sale on its site, but sources them from owners. Some allow you to make an offer on the home while others have a set list price. The properties are listed exclusively on Roofstock. One downside is that even if you live in the same area, you are unable to tour the homes in question.
Roofstock allows you to close in as quickly as 14 days, but at most 30 days. They charge a marketplace fee for their services that is 0.5% of the sale price.
Realty Mogul Review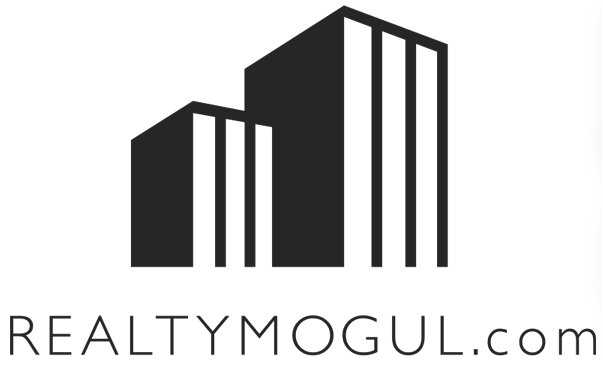 Realty Mogul lets individual investors connect with commercial real estate projects that they have vetted and invest in them. It's a marketplace that allows you to lend money to real estate developers in the form of either debt or equity. The company was started by professionals with experience in real estate, technology, and finance.
Realty Mogul has over 150,000 investors who have used their platform and invested over $318 million in 350 properties. They're open to accredited, non-accredited, and institutional investors, although accredited investors have more investment options. The investments are not liquid – though you might be able to sell your investment security in a private transaction. Different properties have different expected hold periods and these length of the hold period is listed on the project. A hold period is usually the time until a property is sold or the loan paid off.
The minimum to invest is $5,000 and you get disbursements on your investment related to both income and appreciation. There are no fees for joining the Realty Mogul marketplace, but there are fees when you make an investment. The amount you'll be charged depends on whether your investment is a loan purchase or an equity purchase, and the nature of the transaction. The fees cover the ongoing reporting and communications related to the investments and are clearly listed on each deal when you browse the marketplace.
If you invest in an equity position, you buy shares in an LLC. They usually include quarterly investment distributions, although no disbursements are guaranteed. If you invest in a debt position, you'll invest in either part of or all of a loan. You'll likely get distributions each month, although none are guaranteed. They also allow you to invest in several different REITs that they run. These investments are slightly more liquid and you can redeem these investments on a quarterly basis if you need to though they expect you to hold them for longer.
StREITwise Review

StREITwise is an online Real Estate Investment Trust that offers their investments directly to consumers. A REIT is a trust that invest solely in real estate. Generally, these types of funds build or buy real estate properties that are earning income and pay out regular disbursements to their owners.
The team that runs StREITwise is experienced in all parts of the real estate investment life cycle and bring that investment knowledge to bear on their choices for the REIT. Their investments are open to both accredited investors and non-accredited investors alike. They advertise a return of approximately 10% with a minimum investment of $1,000. You get a quarterly dividend, although disbursements aren't guaranteed.
They have a number of different types of REITs to choose from. Some are aimed at different types of investments and they have different terms lengths and projected payouts. They allow you to choose the type of real estate investment that is right for you. Essentially, by investing in a development, you get a certain number of shares in an LLC related to that project.
Because they market their REITs online, they claim to have lower management fees than other REITs – as much as five times less than their competitors. That leads to better returns for investors. Their fees are capped at 3% of the total amount raised. There is also a 2% assets under management fee that you pay while you own the investment. They also have a steep fee if you sell your shares back after just 12 months – you'll have to pay a 10% early redemption fee.
RealCrowd Review

RealCrowd is an online crowdfunding marketplace that allows you to invest in vetted commercial real estate opportunities. They list retail, office, industrial, development, and multifamily opportunities. They vet the properties that appear in their marketplace to ensure that they're all professionally managed.
The investor gets an equity position in the real estate project which means that they make money via regular income disbursements, as well as appreciation of the asset. The holding timeline of each investment will vary, but a detailed business plan will be listed indicating when the investment will be realized. These timelines are generally from 1 to 10 plus years. There is currently no way to sell your investment.
RealCrowd is free for investors with no upfront fees, asset management fees, or carried interest fees. They charge a fee to the commercial partner getting investments. This is unlike other crowdfunding platforms which often charge the investor.
To get started, all you have to do is create a free account and start browsing opportunities. When you find one that you're interested in, you can invest in it.
However, it's important to note that RealCrowd is only available to accredited investors, which means you have to fit certain criteria in order to invest. These include making at least $200,000 per year or having assets over $1 million. For that reason, the number of people who would be able to invest via RealCrowd is limited.
PeerStreet Review

PeerStreet was started by people who had expertise in real estate and big data. They therefore have created a unique system to allow investors to crowdfund real estate loans.
PeerStreet acts as a marketplace where accredited investors can invest in private real estate. PeerStreet loans have a first lien position on the real estate that they invest in, which means that you'll be paid back first in the event of a sale or default. They partner with top-tier loan originators to vet loan applications before they add them to their marketplace. The loans have short durations of between 6 months to 24 months with loan-to-value ratios of below 75%. That means that the borrower has over 25% in equity invested in the property, which acts as a cushion for your investment.
They offer loans on different types of property, in different locations, of different maturity timelines, and other factors. They allow you to either choose your investments properties yourself or to let them do the work for you. If you choose the latter, you just have to customize your preferences for what kinds of loans you invest in and they take it from there. They use their own expertise, as well as big data to vet the properties.
Typical returns can range between 6% and 12% depending on the loan you're invested in. PeerStreet charges a servicing fee on each loan. The fee is generally around 0.25% and 1.00% of the interest payable on the loan. The amount is disclosed on each loan offering.
The downside is that you're currently unable to sell your PeerStreet investments, but must wait until they mature which means that they're not liquid.
Fund That Flip Review

Fund That Flip is a website that connects people looking for financing to flip houses with people who want to invest in real estate flipping. This is a perfect investment opportunity for those that want to cash in on flipping homes without doing all the painstaking work involved in flipping homes.
The site vets residential real estate projects and redevelopers for you and has a marketplace where you can choose which flippers and which homes to invest in. They usually work with people who have a long history of flipping homes successfully and less than 8% of applicants for funding get approved to be added to their marketplace because of their rigorous vetting standards. Teams involved in the flips they feature are required to have completed at least 4 flips in the last 12 months.
They claim that loans typically earn lenders a 9% to 12% annual yield. That works out to an average annualized return of over 10.75% with principal repaid in less than 10 months. They have had 0% losses.
Lenders can invest in $5,000 increments and fund residential real estate revamps in markets across the US. They recommend that lenders invest in increments of $5,000 across different maturity dates, geographies, and yields to minimize risk and increase return. Lenders are protected because they have a first-position mortgage on the home. Even if the project doesn't gone as expected, you will be able to make back your money since you're insulated by the borrower's 15% to 20% equity.
You do not get an equity position in the flip by funding it, but rather you earn interest as a lender.
Investing with Fund That Flip is pretty easy. All you have to do is create an account, read some documents, and then choose which projects to invest in. Fund That Flip earns money because they charge origination points on the loans that are given out via their platform of typically between 2% and 4%. They also earn money by charging an interest premium on the loan of typically between 1% to 3%.
CrowdStreet Review

CrowdStreet is an online platform that allows individual investors to invest in commercial real estate deals. The team that started CrowdStreet has a combined 60 years of private-equity real estate expertise and review every offering that is listed in the CrowdStreet marketplace. They review the sponsors of the project, the deals, and the details of the offering before they're approved. Less than 3% of proposed projects make it through their vetting.
Individual investors must put up a minimum of $10,000 to start investing. To begin, you create a profile, review projects, and then submit an investment offer. Once it's accepted, you're able to monitor your investment for the predetermined life of the investment and then you receive investor returns once the investment is complete. Investment terms are between 36 and 360 months and there are no fees for an account.
Your return will depend on your investment since you have an equity stake in it. Usually projects have a target return and of the projects that have been completed as of December 2017, 40% outperformed their target, 20% met their target, and 40% underperformed by not meeting their target return. Some outperformed considerably with one property anticipating at 25% return and bringing in an actual return of over 100%. It does not appear that any lost money although some broke even.
CrowdStreet claims to have listed commercial real estate projects on their online marketplace worth over $5 billion and provided $200 million worth of equity funding. That amounts to 160 funded commercial real estate projects. They claim to offer access to more deal than some other competitors in the commercial real estate crowdfunding space which gives the investor more options. They have over 25,000 investors active in their marketplace.
There are some downsides to using CrowdStreet. The first is that you have to be an accredited investor. That means that you have to fit one of several criteria such as having at least $200,000 in income or assets over $1 million. The minimum investment of $10,000 is also higher than some other real estate crowdfunding sites.
---
Real Estate Crowdfunding Frequently Asked Questions
Why Invest With a Real Estate Crowdfunding Platform
Since the 2009 when the property bubble burst, there has been significant growth in both commercial and residential real estate prices. For that reason, many investors are looking for ways to cash in. While you can buy yourself a home to take advantage of real estate appreciation that way, after you've done that your traditional options for investing in real estate can end up more like a part-time job than an investment that you can buy and forget about. After all, if you buy an investment rental property you have to worry about things like insurance, upkeep and maintenance, and who will manage the property if you are renting it out.
You would also have to deal with the added complication that, if you buy a property in the same region that you own a house, you might be overexposed to one market and one kind of asset. You also might not have enough money or good enough credit to buy another home or a commercial real estate property.
While you might be able to invest in a commercial real estate project rather than fund one outright, often only accredited investors are able to who make over $200,000 per year, have $1 million in assets or meet other difficult to qualify for criteria. If you do qualify, you'll likely have to make significant investments in any projects that interest you since minimum investments could be upwards of $100,000 apiece. So, what if you're just a middle-class investor who wants to tap into the growth of commercial real estate? In the past, you were out of luck.
Real estate crowdfunding addresses a lot of the drawbacks of traditional real estate investing. While there are numerous kinds of real estate crowdfunding options, ultimately crowdfunding lets you invest much lower amounts in real estate projects across the country. Want to buy a small share of a condo project in Florida even though you live in Seattle? With real estate crowdfunding, you can do that.
It allows you to cash in on real estate appreciation in various types of real estate assets and with low minimums you're able to diversify your investments over multiple projects.
So, if you want to dip your toes into the property ladder for the first time or expand your real estate portfolio, real estate crowdfunding might be the perfect opportunity to do so.
What are the Potential Returns?
How much you can make investing in real estate through real estate crowdfunding will depend heavily on what kinds of crowdfunding investments you're making. If you're funding a real estate development by lending money, then you'll earn interest on that loan. That interest could be anywhere from 5% to over 10%, but is limited by the current low interest rate environment. The good news is that your returns are more certain if you are lending money. So long as the developers fulfill their side of the transaction and pay back their loan, you'll get your money back and the interest you were promised.
If you're buying an equity position in a real estate development or property, your returns will be less certain but have more upside potential. How much you'll make could depend on what kind of project you're investing in. If you're investing in a project where the goal is to build properties and then quickly sell them, you'll make money relatively quickly in just a few years and you'll get a payout based on the profits from the sale once its sold.
If you're investing in a real estate project where the goal is to hold the properties for a while, you'll make regular income on the property via rent, and then you'll also eventually make money when the asset is sold or you sell your shares in the property.
Finally, if you're investing in a REIT where the trust is buying and holding properties, you'll make money on the income that they get from the properties or when you sell your REIT.
Just how much will you make? In each of the above scenarios, that will depend on the real estate market, type of real estate involved, costs of the project, and a million other factors that you can't control. In fact, even if the real estate developers complete their side of the bargain, there is no certainty that you'll get back your initial investment or make a profit.
However, many of the real estate crowdfunding projects that deal in equity deals estimate returns around 10%. According to Investopedia, the average 20-year returns in the commercial real estate are around 9.5%. Residential real estate averages returns of around 10.6% and REITs average around 11.8% per year.

What are the Potential Costs?
Depending on the type of real estate crowdfunding investment that you're making, the costs can differ widely. Some services like RealCrowd have no fees for investors and instead charges property developers. Of course, those fees would be passed on to you in some way through more expensive real estate projects. Most investment platforms involved in crowdfunding real estate do charge a fee.
Among platforms that provide loans their fee is often in the form of an origination fee to the borrowers and then a portion of the interest rate charged to the borrowers – typically 1%-2%.
With REITs, there is usually a few types of fees charged. Often the company who manages the REIT will charge a percentage of the total funds raised towards the project and then also a percentage for assets under management every year that you hold the investment. These amounts can range from 1% to 5% each. Large fees can eat into your investment return, so pay careful attention to fees.
If you're investing in non-REIT equity investments, you will also have to pay a percentage of your investment to the platform. This is often a fee that you pay upon investment but you might also have to pay a fee every year you hold the investment to cover continued reporting on your investment. These fees can range from 1% to 4%.
What are the Minimums?
Each real estate crowdfunding platform is different. Some require a $500 minimum investment while others require minimum investments over $10,000. Some platforms have different minimums for different kinds of products they offer.
Do You Need to Be an Accredited Investor?
Some platforms require you to be an accredited investor while others do not. Usually, if you're investing in loans or an REIT, you won't need to be accredited. But if you're investing directly in a real estate project and getting an equity stake, you're more likely to need to be accredited. Not sure what an accredited investor is? Here's a great primer!
How Long Do You Need to Commit Your Money?
Real estate investing is not like buying a stock. It's a lot harder to buy a property or a loan one day and then sell it the next. Many of these platforms do not let you sell the property or loan or REIT until the project has matured.
The time to maturity on the projects can vary from project to project. Some are as short as 6 months whereas other are over 10 years. Most fall somewhere in the 5 to 10 year range. For that reason, you should never invest money in real estate crowdfunding that you might need to use soon. If you need to sell before the project has matured, it might not be possible, or it might cost you dearly in penalties.
Why Borrow From These Platforms?
So, just who is borrowing from these platforms? Often people who struggle to get approved for funding from traditional banks. When it comes to residential real estate, that could be someone who is an entrepreneur and makes a great income, but is deemed too risky a borrower for traditional lenders.
It could also include newer developers who might not have a track record, or companies that take on multiple projects and so have exhausted traditional bank funding for other projects. Their company's debt-to-income ratio might worry banks, but they might have significant assets and projects about the be completed. These factors often aren't counted in the strict lending requirements of traditional lenders, but big data and experience allows real estate crowdfunding sites to understand the risk and price it into their loans.
How is Borrowing From These Platforms Different Than From Banks
Platforms that allow crowdfunding real estate are different from traditional banks because they'll often look at more than just a company's or individual's financial and credit details in order to decide whether or not to extend a loan. They could look at things like assets, future income, past track records, and potential in order to decide that a borrower is qualified for a loan.
Getting a loan from a crowdfunding site can also be much quicker than getting a loan from a traditional lender. That's because the process is often expedited. That allows borrowers who need money quickly to be able to access it.
What Types of Projects are Eligible
There are a number of different types of real estate crowdfunding platforms that cater to different types of projects and real estate investments. There are a number of great sites that help fund consumer real estate like Fund That Flip and Roofstock. Then there are a number of sites that focus primarily on commercial real estate like Real Mogul and CrowdStreet. There are also sites that do both like Peer Street.
What are the Typical Rates and Terms
The rates and terms on the loans offered via real estate crowdfunding vary from one platform to another. They sometimes can be more expensive than some traditional lenders though. Rates can start around 8% to well over 10% and include things like origination fees on top of that. Ultimately, how much you will pay will depend on your personal financial or credit situation or that of your company and the crowdfunding platform you choose.
Most require that you have a significant amount of equity in the project or property in order to protect the crowdfunders. The requirements can be anywhere from 20% to 30% in the form of a downpayment to qualify.
Terms also vary by platform. Some focus on short term funding starting at 6 month loans while others focus on long term mortgages. Typically, terms are under 10 years in order to attract real estate investors who are interested in medium time horizons. That might mean that your monthly payment might be higher than if you went to a bank and borrowed for a 20-year term.
What Does the Application Process Look Like?
The application process will look differently depending on the platform that you're applying to. Most have a very in-depth vetting process to ensure that you'll repay your loan and a large proportion of applicants are rejected. You'll likely have to provide information about your personal financial or credit situation or that of your business if you're developing real estate.
You might need to provide a business plan or other information about your project. If you're flipping a house, for example, you'll need to have a background in the field so that the platform has an expectation that you'll be successful.
After that, you might need to speak to someone from the platform and send them documents. Finally, you'll be approved and then you'll need to fill out a profile to start attracting individual lender crowdfunders. Once you achieve your funding target, you can buy your property or start developing it with the money and start paying off your loan.


Jeff Gitlen is a graduate of the University of Delaware. He writes about a wide range of financial topics including student loans, credit cards, small business financing, and more. His work has been featured on a number of sites including Bloomberg, CNBC, Forbes, Market Watch, and more.