Unless you have a photographic memory and amazing math skills, then you likely struggle to keep track of your budget without a program or app to help you do so. But knowing how much you're spending on a weekly and monthly basis is critical to resisting overspending and meeting your financial goals. Lucky for you, keeping track of your budget is as easy as downloading an app or a software program and spending a few minutes connecting your accounts.
Perhaps the most difficult thing about using a budgeting app or software program is figuring out which budgeting solution is right for you. There are now dozens of different options that range in features and prices from very simple to complex and from free to hundreds of dollars.
But rather than confuse you by forcing you to consider all the options, we thought it would be helpful to do a rundown of three of the most popular personal budgeting apps or software programs out there. They are Personal Capital, Mint, and Quicken.
This guide will help you understand the differences between these programs so that you can figure out which is right for you!
Personal Capital vs. Mint vs. Quicken Comparison
Individual Reviews
Personal Capital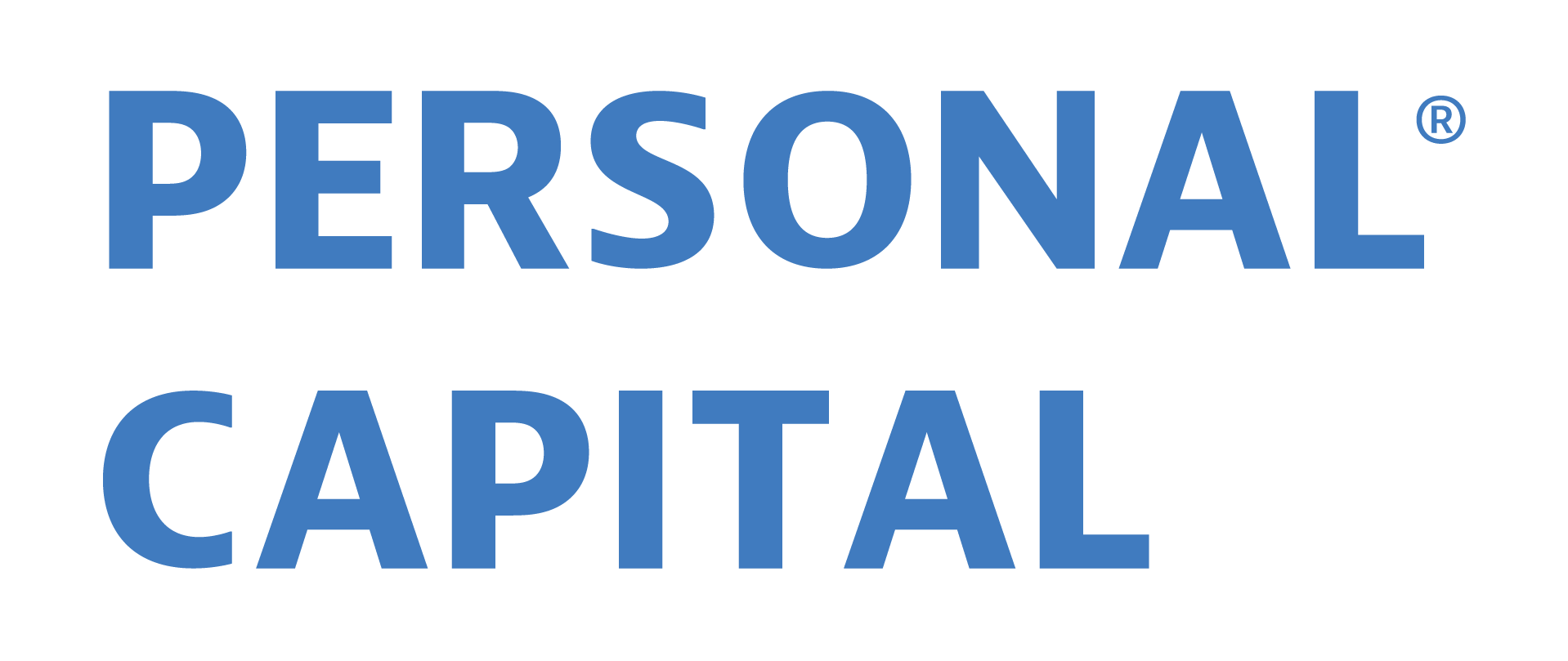 Personal Capital was founded in order to help you monitor your investments and invest better. While they offer tools to track your personal budget, their main draw is their investment monitoring software which includes resources that allow you to understand how well your portfolio is performing and which give you tips and ideas in order to improve your performance by reducing fees or rebalancing your assets.
In fact, on top of the free personal finance functionalities that their app provides, they offer a service where they help manage your investments.
Personal Capital is incredibly popular both as an app and an investment service. They have over 1.4 million users and their accounts track $350 billion worth of assets. Through their investment service, they have over $4.9 billion under management.
Like most budgeting apps, Personal Capital's financial software allows you to link to a number of different types of accounts. These include things like your bank account, credit cards, loans, mortgages, investment accounts, and retirement accounts. You are then able to use different features such as their budgeting feature which allows you to monitor what you're spending on a weekly, monthly, and yearly basis and look at your cash flow to see whether you struggle or potentially could struggle in the future with paying your bills.
They also have a number of other ways to understand your broader financial picture including a retirement planner which shows you whether you need to save more for retirement, a feature that analyzes and gives you advice about your 401(k), a section which shows all of your incoming bills and their due dates, a feature which allows you to analyze your investment accounts to see whether you need to reallocate or rebalance your assets, and an investment check-up tool.
For that reason, Personal Capital is a great choice for those who want to be able to see their full financial picture in one place without having to pay for software. Since it is highly focused on investments, it's best for those who have investments and want to keep track of them in addition to getting help with budgeting.
---
Mint


Mint is an extremely popular app which allows you to track all of your bank accounts, credit cards, loan balances, investments, and monthly transactions and helps you create a budget, monitor your budget and achieve your financial goals. Mint works with iOS and Android, which makes it easy for almost anyone to use.
Mint was originally founded in 2006 as a start-up, but was bought in 2009 by Intuit. It is free and used by over 15 million people. Setting Mint up is fairly easy – it only takes a few minutes online. The program downloads and automatically categorizes your transactions. While this feature isn't always accurate, you can recategorize your transactions manually. You can also create sub-categories in the budget tracker and manage different financial goals that you might have like saving $10,000 or paying off debt.
Mint also helps you monitor your credit score and has features that assist you in keeping your finances under control like e-mail alerts if you're going over budget, reminders to pay your bills, notifications of late fees, and other important financial reminders.
Mint also analyzes your transactions and accounts and gives you tips for how to improve your financial life either by potentially refinancing debt, or by saving money on financial services like by switching to a different bank or account type. While the recommendations that they make are often for products for which they get a commission, their suggestions are still beneficial and based on your financial needs.

---
Quicken

Quicken was the one of the first personal finance software products. It was launched in 1985 and is currently one of the most comprehensive personal finance software products available. Quicken was previously owned by Intuit, but recently sold to a private equity firm.
Unlike Personal Capital and Mint, using Quicken costs the user money. How much it costs will depend on what version you buy. While some versions can sell for as little as $40, others retail for over $100. Quicken is an incredibly comprehensive personal finance tool which will allow you to track and understand your financial life and net worth at a glance. But while it has mobile functionalities, you have to use it primarily on a desktop computer.
Quicken does everything from helping you create and manage your budget to allowing you to see all your bills and pay them in one place. It tracks due dates and it allows you to get a detailed picture of your spending, investments, and assets. It also can guestimate the value of your home through a partnership with Zillow.
Quicken has phenomenal personal budgeting applications with a significant amount of investment related information to allow you to track your stock portfolio's performance and other financial investment portfolios.
---
How Are These Options Similar?
While all three companies offer different kinds of products and have three different profit models, they are similar in a lot of ways. Each option will help you track your budget and expenditures and provide you with comprehensive software that allows you to sync and keep track of all of your financial accounts.
All the products are quite comprehensive and easy to use. They allow you to quickly link accounts and track activity in your bank account, loans, investments, and other financial assets. They all also give you options for how to pay your bills, and track payments.
They all allow you to set up some kinds of notifications so that you can stay on top of your budget and finances and they all provide you with numerous reports to track your budget over weekly, monthly, or annual periods.

How Are These Options Different?
One of the main differences between these three companies is their price and their profit model. Personal Capital is free because they are attempting to recruit clients who have portfolios over $200,000 to their advisor services. Mint's app is also free because they make money by recommending different financial products to you and also selling the aggregated financial data it collects to interested parties. In contrast, Quicken makes money by directly selling you their software. You might decide you don't want to use a product that is constantly trying to sell you something and buy Quicken to avoid ads or financial product recommendations. Or you might decide you want a product that is free to you.
Another big difference is how you access the software. If you want to use your budgeting software primarily on an app then only Personal Capital and Mint allow that. If you feel uncomfortable about storing your financial data online, then Quicken is a better choice since it keeps your information on your desktop computer.
Some other differences include that certain programs have more in-depth extra features than others. For example, Mint is probably the option that is the most paired down and streamlined. It has focused on creating excellent budget tracking software, but its investment functionalities are limited. In contrast, Personal Capital has focused on creating excellent investment tracking software, but its budget tracking options are more limited than Mint.
Quicken has the best of both worlds and provides comprehensive budgeting and investing functionalities, but it doesn't analyze or make recommendations in the same ways Personal Capital and Mind do. This is because Quicken isn't trying to sell you any products like both other apps are. While this can be a good thing, this lack of guidance might make it harder for someone who isn't an expert in personal finance to analyze their accounts and understand what they should do. For that reason, Quicken might not be a good fit for someone who isn't already financially savvy.
Then there are the unique tools that each option has. For example, Mint has credit tracking software that informs you of changes to your credit score which is incredibly helpful because your credit has a huge impact on your cost of borrowing and therefore your bottom line. Personal Capital meanwhile has tools that give you an in depth look at your investments like their tool that analyzes the fee structure of your investments to help your retirement funds perform better over time by reducing management fees. This can greatly increase your retirement savings. Quicken can integrate with your business financial accounts and provides a full and detailed picture of your assets and accounts.
Each option offers very different types of in-depth functionalities and which one is right for your will depend on your personal financial situation and how much you understand personal finance.
What's Best for You?
When it comes to which app you should choose to help you monitor your budget and finances, it really depends on what you're looking for and how much detail you want. If you're just looking for a simple budget tracker that is easy to access and use, then Mint is likely the best choice for you. It has the most straightforward to use interface, you can use it on your phone and it's free.
If, however, you're looking for something that will give you a better view of your investment accounts and also track your budget, then Personal Capital is likely the better choice. You'll be able to analyze your investments in depth and better understand how you can meet your investment and retirement goals by using Personal Capital's many tools. You'll also be able to monitor your budget – though their tools around budgeting aren't as great as Mint's options.
Some people might appreciate Quicken for the fact that it is a desktop application and they like the security and don't mind spending time on their computer to use the program. If you really enjoy spending time tracking your finances and want the most comprehensive picture, then Quicken is a great choice. You'll get in depth financial snapshots which will help you understand your current financial picture and figure out your next financial steps. But if you don't know very much about personal finance, then you might find all the data disorienting and now know what to do with it.
Perhaps your best bet is to use different services for different needs or to switch between services as your needs evolve. For example, when you first graduate from college you likely won't have significant investments so Mint is probably a good fit for your financial situation. Once you start investing, you can switch to Personal Capital or open a Personal Capital account just to track your finances. As you learn more about personal finance, you might decide that you want more detail in your accounting and buy Quicken to track your finances.
Your needs will likely evolve over your life, and so what is right for you now might not be right for you a year from now.

Jeff Gitlen is a graduate of the Alfred Lerner College of Business and Economics at the University of Delaware. He has spent the last 5 years researching and writing about personal finance topics, including student loans, credit cards, insurance, and more. His work has been featured on major news publications, some of which include Bloomberg, CNBC, Forbes, and Market Watch.