Vision insurance, a type of supplemental health plan, can help offset the costs of eye exams and prescriptions. Some vision benefits even help cover corrective eye surgeries like LASIK.
While many people get vision insurance coverage from their employers or through their health insurance plan, others may choose to purchase it themselves to save on costs.
If you're buying coverage, it helps to know which plans are most affordable and comprehensive. To help you in your search, we've rated and ranked the best vision insurance companies and discount plans.
On this page:
Best Vision Insurance Companies and Plans
These are the best vision insurance providers based on our Editorial Ratings.
1) VSP Individual Vision Plans

Editor's Choice: #1 Best Overall
VSP offers employer-sponsored plans, as well as ones you buy on your own through VSP Individual Vision Plans. Individual insurance through VSP provides in-network and out-of-network coverage with a variety of plans to choose from. Plus, there are more than 36,000 VSP network doctors.
Pros
Individual plans start as low as $13 per month
Choice of plans provides flexibility in premiums and coverage
It's possible to submit out-of-network claims
Additional savings on many popular eyewear brands
Cons
Some users have complaints about claims being paid slowly
You don't save much if you use out-of-network providers
Coverage Details
While there are several VSP Individual Vision Plans to choose from, here's a look at three popular options:
Standard: Eye exam included with a $15 copay and up to $150 covered for glasses or contacts with a $25 copay.
EasyOptions: All the benefits of the Standard option, plus your choice of three upgrades. Choose the one that will save you the most during your office visit.
Enhanced: Get the same coverage as the Standard plan but with more savings on additional add-ons, including impact-resistant lenses, scratch coating, and progressive lenses.
There are also a materials-only plan if that's of interest to you.
View Plans
2) UnitedHealthcare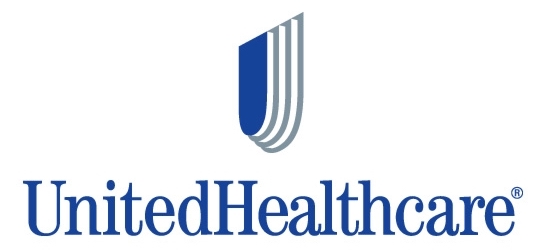 United Healthcare has a large national provider network and provides some coverage for out-of-network care. You can combine your vision insurance coverage with other insurance provided by United, including dental insurance, to reduce your total premium cost.
Pros
National network is large
Flexible coverage options including some plans that discount eye surgery
Save on premiums by combining vision and dental plans.
Cons
You'll pay more if you use an out-of-network provider
Coverage options vary by location
Coverage Details
Coverage varies by location
In Los Angeles, for example, you can get an annual eye exam covered with a $10 copay
View Plans
3) Davis Vision

Davis Vision has a network of more than 70,000 access points across the United States. Those covered by Davis Vision can also score discounts on hearing aids and participate in other programs including a diabetic outreach program.
Pros
Four out of five major eye care retailers are part of the Davis Vision network
You can get in-network care at more than 70,000 locations across the country
Claims can be submitted directly on the app
Cons
Coverage for out-of-network care is limited
No plans cover LASIK, although you can get discounts
Some customers complain about delays in getting glasses and limited coverage for frames not made by Davis Vision
Coverage Details
Davis Vision provides full coverage for more than 200 frames
Plans include a discount on LASIK at more than 900 locations across the country
View Plans
4) EyeMed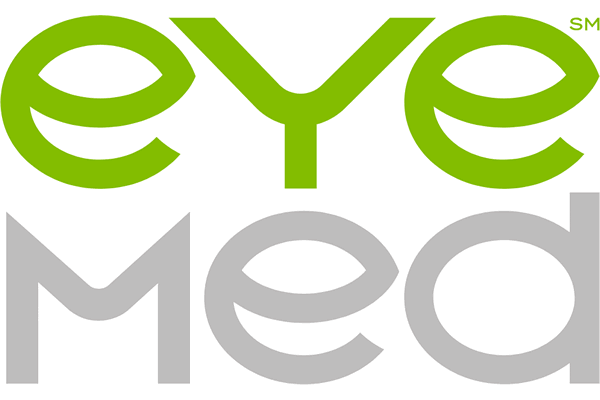 EyeMed is a top-rated vision insurance company with an A+ rating from the Better Business Bureau. You have a choice of plans and can get coverage for glasses, vision exams, and contact lenses.
There are thousands of in-network providers, including top optical retailers, and you can also score extra discounts on LASIK by getting your laser eye surgery done with a participating provider.
Pros
You can get discounts online on hundreds of brand-name glasses frames, as well as on prescription sunglasses and contact lenses
Top-rated optical retailers participate in EyeMed's network
EyeMed receives excellent customer service ratings
Cons
The glasses allowance is below what some competitors offer
Limited coverage options for out-of-network care
Coverage Details
Flexible coverage options
Receive an allowance for glasses and contacts
View Plans
5) Anthem
Anthem is owned by Blue Cross and BlueShield, and it provides many different types of insurance benefits including vision coverage. Policies include discounts on LASIK surgery and prescription glasses, with coverage options varying by location. Anthem also earned top marks for customer service for fast claims processing.
Pros
Choice of coverage options including comprehensive plans with coverage for vision exams and glasses or contacts
Discounts on laser eye surgery (LASIK)
Top customer service ratings
Discounts for buying multiple types of insurance coverage
Cons
Some plans provide more limited coverage for contacts than for glasses
Contributions towards frame costs are lower than with many competitor plans
Coverage Details
Coverage options vary by location
Blue View Vision Value Plan includes coverage for a routine eye exam with a $20 copay and lenses with a $20 copay. You can also get $80 per year towards contacts and $130 per year towards glasses
View Plans
[Back to top]
How We Chose the Best Vision Insurance Plans
To find the best vision insurance plans, our Editorial Team analyzed multiple data points including A.M. Best Rating, S&P Rating, BBB Rating, glasses allowance, states available, eye exam allowance, and contacts allowance.
Learn more about our ratings and methodology here.
---
Best Vision Discount Savings Plans
These are our top picks for vision savings plans. Remember, these plans provide discounted rates but do not pay anything to your vision care providers.
1) EyeMed/1 Dental

The EyeMed discount plan is actually free for dental insurance plan members.
Pros
Get discounts at thousands of locations including Pearle Vision, Sears, Target, JCPenny, and Lenscrafters
There's no limit to how often you can use your discount plan or how much you can spend
EyeMed gets good ratings from most customers and has an A+ rating from the Better Business Bureau
Cons
You must buy the dental plan to get the vision savings
Discounts on LASIK aren't as high as those offered by some competitors
Discounts
Save up to 35% on glasses
Save up to 15% on contacts
Save up to 15% on LASIK
View Plans
2) Careington/United Plus

Careington offers dental and vision discount plans starting at $8.95 per month with a one-time processing fee. Members can save between 20% and 40% off the retail price of vision care with more than 90,000 participating providers nationwide. Discounts are available on contact lenses, eye exams, glasses, LASIK surgery, and for other eyecare needs.
Pros
Careington received an A+ rating from the Better Business Bureau
Members can receive discounted care from more than 90,000 providers
Major providers including LensCrafters and SearsOptical participate with Careington's discount plan.
Cons
Discounts on LASIK are below what some competitors offer
There is a one-time processing fee charged when you sign up for a plan
Discounts
Save up to 25% on glasses
Save up to 15% on LASIK
Save up to 15% on contacts
View Plans
3) EyeBenefits

EyeBenefits provides discounts when you get care from an in-network provider. You can save on eye exams, eyewear, contact lenses, and LASIK surgery.
Pros
Discounts are available at more than 12,000 providers nationwide
Discounts are available at major eyecare providers including Target Optical, LensCrafters, EyeGlass World, Pearle Vision, and VisionWorks
No waiting periods and membership begins immediately after enrollment
No restrictions on how much you can buy
Cons
Discounts on disposable contacts are only available when purchased through the EyeBenefits website
Limited customer service
Discounts
Contacts savings: 10% – 20%
Frames savings: 15% – 30%
Eye exam savings: 10% – 20%
View Plans
[Back to top]
How We Chose the Best Vision Savings Plans
To find the best vision savings plans, our Editorial Team analyzed multiple data points including eye exam coverage, glasses coverage, LASIK coverage, contacts coverage, sunglasses coverage, BBB rating, and customer support.
Learn more about our ratings and methodology here.
---
Types of Vision Insurance
There are four kinds of vision coverage.
Indemnity Health Insurance: These plans allow you to choose your provider and your insurer pays for some or all of your care.
Health Maintenance Organization: With these plans, your insurer pays for most or all of your care if you see an in-network provider. In-network providers charge low rates negotiated by your insurer.
Preferred Provider Organization: These plans pay for most or all of your care if you see an in-network provider. They'll also cover out-of-network care, but you will pay higher rates.
Discount Plans: Discount plans aren't traditional insurance policies, as the company you sign with doesn't pay any portion of your care. Instead, discount plans provide a specific discount if you see a participating eye doctor.
Ready to get covered? Check out our top-rated provider, VSP Individual Vision Plans.
Monthly premiums: Starting at $13
Frames allowance: $150
Contacts allowance: $150
---
Best Vision Insurance FAQs
How Much Does Vision Insurance Cost?
The cost of vision insurance will depend on a number of different factors; however, monthly premiums typically start as low $10 to $20 per person. Policies with higher monthly premiums come with reduced costs for care, but all policies have some copays, coinsurance costs and/or limits on coverage.
What Factors Influence Vision Insurance Cost?
Many factors influence vision insurance costs, including:
Type of coverage: Coverage that allows you to visit any provider costs more; plans that limit you to in-network care are cheaper. Policies that provide more comprehensive coverage—including for vision therapy, LASIK, and eye exams—cost more than plans that provide only basic coverage.
Location: The general cost of living and doing business in your area affects doctors, too, so your location often influences the cost of your insurance. Also, you might not be able to buy certain vision insurance plans if the company's networks don't have doctors in your area.
Deductible: Deductibles are paid out of your pocket before insurance begins paying. Typically, the higher deductible, the cheaper your insurance premiums, while low deductible plans come with higher premiums.
Can You Get a Cheap Vision Insurance Policy?
Different companies charge different rates, so shopping around can help you find a cheaper policy. Shopping online is the easiest way to save time when getting quotes.
The easiest way to save is to purchase a plan through your employer, but not all companies offer vision plans, and employer-sponsored plans won't necessarily be the cheapest option.
Customizing the coverage you want can also help you lower costs. For example, some policies allow you to get glasses every two years, and they may cost less than those providing coverage for frames annually.
Choosing a health maintenance organization (HMO) plan that allows you only to go to providers that are in your network will also decrease your costs. And bundling coverage—buying multiple types of insurance from the same provider—can help you save as well.
What Does Vision Insurance Typically Cover?
The best vision insurance typically covers important basic preventative vision care such as eye exams and other vision tests. It also covers frames, lenses, contacts, and protective lens coatings or light-sensitive lenses.
Some plans will also cover eye surgeries, though they don't typically cover all of the associated costs. Instead, they provide a discount. It is relatively rare for a vision insurance plan to cover extended vision therapy if you have eye problems.
Many vision insurance plans offer discounts in addition to their coverage. For example, some might provide you with 20% off glasses after you use up your available annual spending amount. Others will provide you with discounts on hearing aids.
Almost all vision insurance companies require co-pays on all procedures, glasses, or contacts. The co-pay varies depending on the company but is usually between $10 and $25. Most companies do not cover specialty lenses and there are often higher co-pays for those.
If you'd like to learn more about what is and isn't covered, check out our guide on what vision insurance covers.
Should You Buy a Supplementary Vision Plan If You Already Have Vision Insurance With Your Employer?
There are a few reasons why you might want to buy supplementary vision insurance, even if you have an employer-sponsored plan.
The plan your employer provides may not give you the level of coverage you need. For example, if your employer only provides you with enough to buy one pair of glasses, you could benefit from getting a secondary vision insurance plan to purchase additional pairs annually. This might be particularly important if you have problems seeing both near and far but do not want bifocals.
You might not need the level of coverage that your employer plan provides. If you're paying for your coverage through a paycheck deduction, you might save money by unenrolling from your employer's plan and self-enrolling in another.
What Do I Need to Know About Out of Network Procedures?
Every optometrist can provide a basic eye exam. But if you need LASIK or vision therapy, there might not be a provider in your area, and you may need to use an out-of-network provider.
Even if your plan allows you to go out of network, you would likely have to pay much more. For that reason, you might be better off getting an indemnity health insurance plan or a PPO plan that provides broader out-of-network coverage.
Does the Difference Between PPOs vs. HMOs Matter?
HMOs often provide more limited coverage for out-of-network care than preferred provider organization (PPO) plans. If you want more flexibility in who you visit, a PPO plan may be preferable.
Can You Use FSAs or HSA to Pay for the Best Vision Insurance?
If you have money saved in a Flexible Spending Account (FSA) or Health Savings Account (HSA), you can absolutely use those pre-tax dollars to pay for your vision insurance plan. After all, vision care is an important part of your healthcare.
Ready to get covered? Check out our top-rated provider, VSP Individual Vision Plans.
Monthly premiums: Starting at $13
Frames allowance: $150
Contacts allowance: $150