What we like:
Choice of plans provides flexibility in premiums and coverage
| | |
| --- | --- |
| Monthly Premiums Start At | $13 |
| Eye Exam Copay | $15 |
| New Frames Coverage | $150 |
| BBB Rating | A+ |
See how VSP stacks up against other vision insurance companies
Vision insurance provides you with coverage for your eye care needs. Because many health insurance plans exclude vision coverage, it can be helpful to buy a special vision insurance plan to make sure you can afford trips to the eye doctor, a pair of glasses, contact lenses, or even LASIK eye surgery.
In some cases, vision insurance is available through employer benefit programs. But you can also choose to buy individual vision insurance if you don't have coverage through an employer. VSP is one provider of vision insurance both for individuals and for employer plans. This VSP vision insurance review will help you decide if a plan through VSP is the right choice for you.
In this review:
What Is VSP Vision?
VSP was founded by a group of optometrists in September 1955 and, for more than 60 years, has focused on providing comprehensive vision insurance coverage. VSP covers more than 88 million members worldwide and offers a variety of coverage options for those looking to make sure they can maintain their eye health.
How Much Does Individual Vision Insurance Cost from VSP?
The cost of an individual vision insurance plan will vary depending on a number of factors, including the state where you live and whether you buy a 1-person, 2-person plan, or a family plan. Individual plan options start as low as $13 per month.
Meanwhile, monthly premiums for employer-sponsored VSP plans range in price, depending on the plan option you select and whether you're insuring just yourself or need a family plan.
You can obtain a VSP Vision Care quote online within minutes so you can find out exactly what different plans will cost you and your family.
What Does a VSP Individual Vision Plan Cover?
The specifics of your coverage will depend upon the policy. A Standard Plan in Florida, for example, would provide coverage for:
Annual eye exams (

$15

copay)
Basic lenses, including single vision, bifocal, or trifocal (

$25

copay)
A

$150

allowance for frames or contact lenses and an additional

20%

savings on any amount that exceeds your copay (additional $20 in coverage for select frames*)
Discounted payments for scratch resistance; anti-glare lenses; impact-resistant lenses; multifocal lenses with no line; tinting of lenses; and UV protection
With this Standard Plan, VSP indicates you'll typically save $246 per year on the costs of vision exams and eye care.
>> Find out what else VSP covers on its website.
How to Find VSP Vision Providers
To make sure you are covered with your VSP Vision Care plan and to get discounted rates on the eye care products and services you need, it is important you see an in-network doctor to save money. An in-network doctor is one that has agreed to accept negotiated payment rates for providing services to VSP policyholders.
You can find in-network doctor's offices by visiting the Find Eye Doctors page.
Where Is VSP Insurance Available?
VSP provides insurance coverage throughout the United States and worldwide. Plans can be purchased by individuals (in the U.S. only), and employers can partner with VSP to provide insurance as an employee benefit.
VSP Discounts
There are no discounts available to any individuals buying a VSP vision insurance plan. However, VSP does provide discounts and savings to members. If you become a VSP member, you can get access to Exclusive Member Extras, including:
An extra $20 to spend on eyeglass frames from featured brands*
40% off the cost of popular upgrades to lenses, such as tinting or scratch resistance
Savings of up to $50 on non-prescription sunglasses and up to $325 on prescription sunglasses made by Nike
Savings of up to 40% on TechShield anti-reflective coating for lenses
Savings of up to $800 on LASIK procedures performed by TLC
You should explore all of the offers available to determine if becoming a VSP Exclusive Member would provide you with perks you can take advantage of.
VSP Vision Benefits
There are many advantages to signing up for VSP vision insurance. Some of the benefits include:
Benefits as soon as the next business day
Flexible start date options and monthly payment options
A wide network of qualified doctors
Access to special offers and savings for vision members
A focus on service (VSP is a not-for-profit vision insurance company)
Affordable plans starting as low as

$13

/month for individuals
Some lens enhancements covered
VSP Vision Downsides
Although VSP vision insurance offers some significant benefits, there are also some downsides.
Some poor reviews: Customers have complained they've been forced to buy coverage they don't want and that VSP has refused to provide coverage for special prescriptions.
Coverage limits aren't very high: You're limited to just a

$150

allowance for eyeglass frames or contacts with the Standard Plan, which means you may end up incurring out-of-pocket costs.
Out-of-network benefits are limited: Although you can see an out-of-network provider, you have a lower coverage limit for frames or contacts than you do with an in-network provider.
VSP Customer Service
VSP Vision Service gets an A+ rating from the Better Business Bureau; however, customer reviews on the BBB website give it a 1/5. Customers allege problems with getting claims paid, difficulty canceling their policy, and challenges determining if care providers were in-network.
Frequently Asked Questions
Bottom Line
VSP is a good insurer if you're looking for an affordable vision plan with a wide network of doctors. Just make sure you evaluate your coverage options carefully to find a plan that's right for you.
---
Want to learn more about VSP? Check out its website.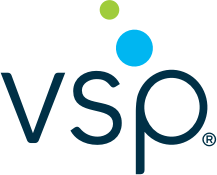 View Rates
Monthly Premium
As low as $13
---
*Available only to VSP members with applicable plan benefits. Offers are only available through VSP Network Doctors and In-Network locations.