Do you break into a cold sweat when you think of doing your taxes? The process of gathering your receipts and figuring out the tax rules is certainly painstaking. But taxes don't have to be difficult.
In fact, you can do your taxes in a couple of hours from the comfort of your home if you use the best tax software. Here, we help you compare the best tax software options so you don't have to deal with another overwhelming detail at tax time.
On this page:​
---
Best Tax Software Comparison
Best Online Tax Software Reviews
TurboTax

TurboTax, one of the best online tax software providers, offers a number of different software packages. The first is their Free edition. That version is free for both federal taxes and state taxes. This is ideal for those who only need to file a 1040EZ form or 1040A form.
TurboTax also offers a Deluxe version with more options for itemized deductions and calculating the value of donated items. This plan costs $59.99 for federal taxes and an additional $39.99 for state taxes.
The Premier option is $79.99 for federal returns and $39.99 for state returns. It lets you deduct capital gains related to your investments and income from rental properties.
For self-employed filers, the Self-Employed software helps deduct business expenses and give you expense tracking features to help you calculate things like your home office expenses and how much you spent on mileage. The Self-Employed version allows you to easily track your expenses through QuickBooks and it has a feature that reminds you of deductions that you might want to take. This package is $119.99 for your federal return and $39.99 for your state return.
The interface for TurboTax is well designed. It asks easy-to-understand questions about your finances. Or, you can fill the fields manually.
The customer support is very extensive with a chat available for everyone and one-way video with certain packages. Audit support is free with all versions.
While TurboTax has some of the best product offerings and an easy-to-use interface, it also has high costs for additional services.
TaxAct

TaxAct's several tax software options allow you to quickly complete your state and federal returns.
TaxAct has a Free version that is only online. It allows those with simple returns to complete both federal and state taxes for free. This version only offers a limited number of forms and schedules compared to the other versions.
The Basic plan costs $14.95 for federal taxes and $17 for state taxes. The Basic plan is best for those with simple returns who also have dependents, college expenses, or retirement income. It provides extended access to your return and free support for tax and technical questions. In addition, users have access to TaxAct Alerts that scan for mistakes or missed deductions, as well as FAFSA assistance, free amended returns, and a tax glossary to help you understand your taxes better.
The Plus version is ideal for homeowners, those who want to submit itemized returns, and those who have investments. This version has a number of different types of schedules and forms that the Basic version doesn't offer.
The Freelancer version costs $59.95 for federal taxes and $39.99 for state taxes. It was created primarily self-employed filers who need to claim business income, business expenses, depreciation, and capital gains.
Finally, the Premium version of the software is geared for those who have complex returns and want more peace of mind. It offers a $100,000 accuracy guarantee. With this version, TaxAct pays the difference between what you owe and what the IRS says you owe, for up to $100,000. This program helps you maximize deductions and it includes audit defense. You can easily import capital gains and receive a personalized financial assessment.
With all options, you have the ability to import your previous tax return and W-2 information.
While TaxAct has great online security, you can also choose to use the desktop version of the products to better protect your information. The user interface for both the online and desktop versions are easy to use and simple.
For tax or general support, call or email TaxAct's customer service, which is open on the weekends during tax season.
Ultimately, TaxAct provides great software and support at a price below many of their competitors.
Tax Slayer

Tax Slayer provides four software options to help you file your return: a Free version, a Classic version, a Premium version and a Self-Employed version.
The Free version for simple returns includes a Form 1040-EZ and a state return. The Classic service is $24 with an additional $29 charge for state returns that includes all major federal forms and a fast W-2 import option. The Premium version is $44 with an additional fee for state returns with VIP support and a personal tax expert, and a Self-Employed version for $47, with an additional fee for state taxes with help filing 1099s.
You can use a computer or a mobile phone for your tax return. The interface is clean and easy to use with a step-by-step guide to walk you through your return and make sure you take all your deductions.
Tax Slayer has a 100% accuracy guarantee and a maximum refund guarantee. If the results are wrong, the company will reimburse you any federal or state interest or penalty charges. You can also refund your product if you don't get the maximum refund.
In addition, the price of TaxSlayer will be deducted from your refund so that you don't pay out-of-pocket. Users can take pictures of their W-2s to quickly upload.
Tax Slayer provides both free email and phone support. With some versions, you have access to agents who can help with more complex tax questions. Responses usually come within 24 to 48 hours. Premium and Self-Employed users also receive support if you're audited through an audit assistance program on federal returns for three years.
You can choose to get your refund deposited into your bank account or as a check. You can also apply your refund to next year's taxes or get a U.S. savings bond.
Tax Slayer is known for offering great prices and competitive products.
H&R Block

H&R Block is known for their brick-and-mortar tax preparation stores, but it offers online tax software services as well. You can file your taxes on any device if you file online, and you can have a tax professional check your return for an extra fee.
H&R Block has a number of different filing options including a free option for simple federal returns. This option allows you to import your W-2 with a picture, and provides you with technical support via chat. It allows you to claim popular credits like the Earned Income Tax Credit, child care expenses, student loan interest, retirement plan income, Social Security income, and the child tax credit. H&R Block charges $29.99 for a state return.
The Deluxe option allows you to access up to six years of prior returns and helps you find deductions with a feature called DeductionPro. It provides tax advice via chat. It's ideal if you have HSA contributions and mortgage interest to deduct. The Deluxe plan costs $49.99 and $39.99 for your state return.
They also offer a Premium option that costs $69.99 with an additional $39.99 for a state return. It allows you to import your expenses from popular apps, claim freelance income and expenses, gives you help with investment income, and includes rental property income deduction options.
Finally, the Self-Employed option provides you with the most comprehensive plan for $94.99 and an additional $39.99 for your state return. You can write off your business startup costs and deduct unlimited small business income and expenses including your home office, depreciation, and vehicle costs.
H&R Block's mobile app and online platform are easy to use. It provides a significant amount of information about the tax preparation process. You also have the option of chatting online with a support professional or buying educational products.
H&R Block offers a great product, but the price is considerably more expensive than other options.
Credit Karma Tax

Credit Karma is a credit score monitoring platform that also provides credit advice and now offers other financial services like free tax software.
The program provides free filing for federal and state taxes. Credit Karma claims to offer a service that's similar to TurboTax and other popular tax software – only completely free.
Some benefits of their software include an easy W-2, a customized checklist to help you track credits, deductions, and your refund, as well as dedicated support. The software also double-checks your return and provide tips and suggestions to make the process easier. You can also import your last year's return. The product is available online and has multiple levels of security and encryption to protect your data.
While Credit Karma claims to offer all tax forms, some reviews online suggest that certain forms are missing. It is not yet available in all states. The user interface is clean and easy to read. It has a step-by-step wizard to help you navigate your return.
Credit Karma also offers a maximum refund guarantee. They offer a $25 gift card if you receive a larger federal income tax refund elsewhere.
Ultimately, Credit Karma offers a reliable service for an unbeatable price — free.
Free Tax USA

Free Tax USA advertises a free tax return, but that is only true for federal tax returns. State tax returns are $12.95.
The free option provides easy returns for first-time filers and step-by-step guidance. It allows you to file 1099-income, business expenses, and Schedule C. You can also use their software to make most deductions including home ownership deductions, HSA contributions, and earned income credits. You can claim investment income, rental income, affordable care act, and self-employed expenses. Some programs help military members take advantage of all their tax breaks.
The Deluxe package upgrade comes with live chat with priority support Monday through Friday. You also receive audit assist protection, and unlimited amended returns at no extra cost.
To save time, you can import your past tax returns electronically. You are guaranteed the maximum refund and 100 percent accurate returns.
The user interface is easy to use and does your return online. Free Tax USA does not have phone support, but they do have online chats and email.
The program does offer more functionality than some of its similarly-priced competitors.
Liberty Tax

Liberty Tax is well known as a traditional tax preparation company with physical locations. However, they also offer an online tax filing software.
Liberty Tax does not have a free version of its software. The cheapest plan is the $14.95 EZ package, which is for simple returns. This plan is for simple returns that require IRS Form 1040EZ only, which means no itemized deductions, self-employment or business income, or investments.
The EZ plan also offers phone, chat, and email support. Business hours from 9 a.m. to 5 p.m. Monday to Friday. It takes 24 hours for a reply email. Liberty Tax only answers questions about the platform for free, not about tax issues. Tax questions are $4.95 per question. State returns cost $29.95 each.
Through the Basic plan, federal returns are $24.95 and state returns are $35.95. It includes the option to claim itemized deductions, health savings account, interest, and dividend income.
The Deluxe package, which is $44.95 for a federal return and $35.95 for a state return, is for more complex returns of self-employed income and includes a Schedule C. With this package, you get free Pro tax support and sole proprietorship schedules.
Finally, the Premium package costs $69.95 for a federal return and $35.95 for a state return, is for claiming capital gains and losses, business income, income from farming and rental income. ­­
The Liberty Tax software is easy to use and allows you to double check your return for no additional fees. The 'learn more' tags allow you to better understand the process. It comes with a maximum refund guarantee
Certain filers qualify for tax refund loans, which provides money immediately. You can amend existing tax returns for free, import your W-2 and import your tax return from previous years.
Ultimately, Liberty Tax offers good tax software at a reasonable price. However, if you have a simple return, you have other options that will do your return for free.
Jackson Hewitt

Jackson Hewitt's online tax filing software has three different plans. The first is a free version for those with simple returns who only need to file a 1040EZ or 1040A. This version also lets you file a free state return.
The second plan, at $34.95, is geared for families and retirees with a moderately complex return. It allows you to claim income tax credits for dependents, and student loan interest, as well as retirement income from Social Security payments, and distributions from IRA or 401(k) accounts. The state return is $36.95.
The third plan is for complex taxes like for small business owners. This version costs $54.95 and includes the ability to claim self-employed income, capital gains, rental income, and other more complex situations. The state return is $36.95.
These plans include basic audit assistance, but they do not provide audit representation. You can get audit assistance at one of their physical branches for a fee.
One downside of their software is that it doesn't explicitly tell you when you're using a functionality that will cost you more when you file. It upgrades you automatically to the more expensive package. You do not find out that you'll be charged more until you're ready to file.
Jackson Hewitt's software guarantees your return's accuracy and will reimburse you if there is a problem. They also guarantee that you'll get the maximum refund with their software. However, it also encourages filers to bring their returns into a Jackson Hewitt office, which would cost more money. In most cases, this is unnecessary.
The interface is easy to use and allows you to jump between sections. This is useful if you have a complicated return and need to leave certain sections incomplete to add to later. You may import your W-2s and prior year returns to make your return easier.
Jackson Hewitt offers free phone support five days a week, and email support 24/7. They only offer help with basic tax questions and direct you to a branch office for more complex questions.
The bottom line: Jackson Hewitt offers a useful service that is cheaper than some of their competitors, but without some of the bells and whistles.
DIY Tax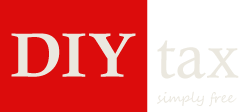 DIY Tax, owned by Liberty Tax, provides free tax returns for both your state and federal taxes that are guaranteed to be 100 percent accurate. The program allows you to file in as little as 15 minutes with free chat, social, and email support.
Unlike many other online tax programs, there are no upgrade options no matter how difficult or complex your tax situation. Despite this, they offer you the opportunity to file a complex return even if you own your own business, have rental properties, or want to itemize your deductions.
When it comes to customer support, DIY offers a number of different options including a phone support line that is open seven days per week from 9 a.m. to 12 a.m.
One major downside is that DIY Tax isn't very user friendly. It isn't easy to use, and it could be especially difficult for new filers to navigate. Some users have also reported bugs with the software. DIY Tax often suggests you go to their Liberty Tax stores for help.
However, this program offers a rare benefit in that all its options are completely free. For that reason, you might be willing to fumble through its software.
EZTaxReturn.com

EZTaxReturn.com has a free option to simply and quickly do your taxes, but it's only free if you qualify for a 1040EZ e-file return. Others will have to upgrade.
There are three different options for upgrades: a Federal 1040 return for $29.95, a state return for $19.95, or a combined return for $39.95. All of these returns are only for relatively easy and straightforward returns.
EZTaxReturn does not provide options for those who have more complicated tax situations such as business income, capital losses, royalties, income from a farm, or other situations. While the program does have a Schedule C, it does not support typical items on a Schedule C like depreciation or depletion deductions.
You can add on audit defense for $39.95, amended return insurance for $9.95, and current year amended return for $19.95.
When it comes to the user interface, users get step-by-step guidance to help you understand how to complete the return. However, the user interface is still somewhat difficult to navigate. EZTaxReturn guarantees the maximum refund and will help you get your refund as quickly as possible.
Given the fact that their product offerings are limited, EZTaxReturn is fairly overpriced compared to other products. It's only a good choice for those with the simplest returns. However, even if you have a simple return you can file more cheaply elsewhere.
---
Tax Software FAQs
What is E-Filing?
When it comes to filing your taxes, you can either send in the paper return or file it online via e-file. The benefit of online tax filing is that it's faster, safer, and easier than filing via the mail. With an e-filed return, you get a confirmation from the IRS that they have received your return and started processing it. If there is something wrong with your return, they will send you a rejection notice within 24 hours, and tell you how to fix your return.
If you e-file, your return will often be processed faster, which means that you will get your money faster. But to e-file, you'll either have to use a professional or online tax software programs.
When it comes to e-filing, not everyone qualifies. If you're married but filing separately, and you live in a community property state, you will need to mail a paper return. The same applies if you have a dependent that has already been claimed by someone else, are submitting a tax form that you're not allowed to file electronically, or if you're filing outside the e-filing window of January 15 to October 15.
Is It worth Upgrading to a Premium Plan?
When it comes to tax software programs, there are a lot of free or very cheap options available. You might be wondering whether you should pay extra for more services. The answer depends entirely on how complicated your taxes are.
For people with very simple taxes, a free online tax software program is sufficient. If you have more complex taxes because you have multiple deductions, own significant investments or assets, or own your own small business, then you might benefit from a premium service.
If you're worried about getting audited, you might also appreciate the audit protection services that come with premium plans. You might also upgrade if you want a better user interface to make it easier for you to file and save you time.
Which Deductions Should the Best Tax Software Offer?
The best tax software will allow you to claim any deductions available. But you may not need to claim certain deductions, so it might not be important to have all-inclusive software.
Here are some common deductions you may need:
Charitable Donations
Take advantage of your charitable donations via the ability to claim your donations on your tax return. Make sure your tax software offers this if you have donated in the past year.
Itemized Deductions
If you plan on taking the standard deduction this year, then you might not need software that can calculate itemized deductions. But even take the standard deduction, you may want a plan that offers the option to itemize in case you want to see what the difference would be.
With some software, you only choose the plan you need when you submit your return. That allows you to try out different scenarios at no extra cost.
In 2018, the standard deduction will be $12,000 for individuals, $18,000 for heads of households and $24,000 for married people. There is an additional deduction of $1,300 for the aged or blind.
Take an itemized deduction if you think your deductions will exceed those amounts. Deductions can include things like medical costs, mortgage interest expenses, investment expenses, charitable donations, gambling losses, theft, union dues, job-related clothing or equipment, work-related expenses, and other types of eligible deductions.
Business Owner Deductions
If you own your own small business or are self-employed, you'll want to make sure that your tax software will allow you to file all of these expenses easily. Common small business deductions include car usage, depreciation, home office costs, insurance, legal or professional fees, salaries, rent, taxes, travel, entertainment, and more.
Depreciation Summary
When you buy equipment for your business like new computers, you can't count the entire cost of the purchase in any one tax year. That's because that equipment still has value and becomes an asset that your business can sell. But each year that you have that asset, its value decreases.
For that reason, you can claim a portion of it every year in what's known as "depreciation." This can be complicated to calculate, and hard to keep track of if you have multiple pieces of equipment. That's why you'll want a tax software that will allow you to better track the depreciation with a depreciation summary that will show you how much you can claim.
Vehicle Deduction Methods
If you use your car for work, you'll want to take deductions on your vehicle and you have a few options. You can take a deduction based on the number of miles driven for business in any year, or you deduct actual vehicle expenses for things like gas, oil, maintenance, tires, insurance, depreciation, parking, and other relevant expenses. You'll likely want a tax software that will allow you to do both, so you can choose which would work best for you.
Rental Property Deductions
If you own a rental property, you have to count rent paid to you as income. But there are a lot of expenses involved in being a landlord, which you can count against that income. Whether you need to claim your mortgage payments, the upgrades made by buying new appliances, or visits from a plumber, make sure that your tax software will allow you to do this easily.
What Are the Key Features of the Best Tax Software?
You'll certainly have your particular needs in tax software, but there are certain features that everyone should have. Among them:
Accuracy Guarantees
You want to use a tax software to cut down on the mistakes you might make on your own. But what happens if the tax software makes mistakes? While mistakes rarely happen, you want to buy software from a company that stands by their product with an accuracy guarantee.
Many companies offer a guarantee that their software will give you the exact same refund or tax liability that the IRS will calculate using the same data. Some will simply refund the cost of their software if they are wrong. Others will pay the difference between what their software told you was owed or could expect in a refund and what you actually owed or got. Tax Act will also pay up to $100,000 toward the costs of an audit if they make a mistake.
Audit-Risk Identification
The last thing you want to do is get audited. So, what if your tax software could help you avoid an audit? Some programs alert you that what you're doing on your return that might increase your likelihood of being audited.
This will allow you to either change your return or to be sure that all your papers are in order in case the IRS comes calling.
Refund Disbursement Options
If you filed your return on your own, your only refund disbursement option would be to wait until the IRS processes your return and sends you a check. But some tax software programs give you the option to get your refund right away. Other companies give you different choices in the form of your refund.
H & R Block, for example, allows you to get your refund loaded onto a debit Mastercard, set via direct deposit, or sent via check. Depending on your situation, having more options in relation to getting your refund might be helpful.
Strong Customer Support System
Taxes are confusing. While tax software aims to cut down on the befuddlement, no software is perfect. If you have questions, or if the software isn't working, it's important that you're able to contact your tax software provider and find out how you can fix the problem.
Given that most people typically leave doing their taxes until the last minute, there is likely to be some urgency to your questions. You'll want to look for a tax software company that has a 24/7 online chat system, or a toll-free number that you can call with hours that work for you. You might even want to check reviews on their customer service.
Data Import
You can save time by avoiding importing all of your data into your tax software. Some companies also allow you to import key data from previous tax returns to save time. Others even allow you to import federal and state tax forms such as your W-2, 1099, and 1098. That makes it easier for you to fill out your return much faster.
Do You Need to File Your State and Federal Taxes With the Same Provider?
You can e-file your federal taxes by themselves with one tax software, and then use another tax software to e-file your state return. While you can file them both together, you don't need to. If, however, you decide to file them separately, you will need to wait until your federal tax return is accepted before you can e-file your state tax return. You might want to do this to save money and get the best deal based on different offerings by tax software companies.
Can You File Your Taxes Manually?
You can absolutely file your taxes manually, but you cannot e-file them if you do so. To e-file your taxes, you need to either get an accountant or use a tax software program. However, you can choose to file paper copies of your taxes and send them in by mail.
Can You File Taxes Without Using a Tax Software Company?
If you don't want to use a tax software company, there are a few other ways to file your taxes. You can use an accountant or tax professional to prepare an e-file return for you. You can also file your taxes via paper and mail it to the IRS. If you don't want to pay for software, there are some free programs that will help you file your taxes online.
When Does It Make Sense to File Your Taxes In-Person or at an Office?
If you have a number of questions about your tax return, or you're not sure if your expenses qualify as deductions, get a professional to do your tax return. They can advise you on what you can and cannot include.
While tax software will help you input the data, if you input the data improperly, then you could be audited and owe money. For example, let's say you didn't realize that you could only claim the portion of your auto expenses from when you used your car for business. If you claimed all of your auto expenses instead, including the portion for personal use, then you would be filing your return improperly.
A tax professional can help you better understand the rules. This can make it easier to file your taxes using tax software without their help the next year.
Another reason you might want to file your taxes with a tax professional is if you have significantly complicated taxes. Some tax software cannot accommodate this. If you're a high net worth individual and want help in designing a tax strategy that will help you reduce your taxes, you might also benefit from working with a tax professional.
How Does Tax Software Help If You're Audited?
Tax software service can often protect you if you're audited. Many companies provide some audit help and education if you are audited, but some offer "audit defense."
For example, H&R Block provides audit support for its users. In the event of an audit, they provide you with an IRS Correspondence Manager who will assist you with notices from the IRS and the State Department of Revenues. They will also help you prepare for an audit. In addition, they also help you manage the audit experience. You can access H&R Block's audit services by contacting its helpline.
How to Avoid Scams Related to Tax Filing and Tax Software
Scammers prey on people using IRS related hooks. Some of these scams are focused on those who are using tax software. They know that your personal tax data is a goldmine to them.
The most prominent scam is phishing emails. In this scam, you get an email ostensibly from your tax software company telling you that there has been unusual activity on your account and encouraging you to reset your password. Once you click on the link, you'll be taken to a website to input your password data. With that information, they can log into the real site and get info like your Social Security number, your address, your bank account information, and your salary. Basically, they will have what they need to steal your identity.
The best thing to do is always go to the website itself rather than clicking links in emails. You should also install software that blocks malicious links. If you do click on the link, be careful. Make sure that you freeze your credit at all the credit bureaus right away.
---
Finding the Best Tax Preparation Software
When it comes to finding the best tax software, the right one for you depends on your particular financial situation.
Small Business Owners and Freelancers
If you're self-employed or own your own small business, you will want a tax software to help you file on behalf of your sole proprietorship. Filing self-employed income involves numerous extra forms. Most tax software available will provide add-ons to their main products to help you file your business taxes more easily. You'll want to make sure your program allows you to claim all the deductions you need.
You'll also want to double-check prices as some companies charge significantly more for these functionalities. Also, if your business is incorporated, you'll likely need a business version of the software rather than a personal version with small business forms.
First-Time Filers
If you're filing taxes for the first time this year, tax software can help you reduce the confusion and streamline the process. Most programs will guide you through the process and help you fill out the right tax forms. Look for a software that has ample educational content to help you learn about the process.
If you make less than $66,000 you are eligible for free e-filing and you could use tax software for free. Just don't wait until the last minute. Taxes can take some time to figure out.
Homeowners
If you're a homeowner, you'll want a software that will help you make deductions for your mortgage interest and property taxes. If you've recently bought or sold a home, you might also be able to deduct some of the costs of buying or selling your home.
Married Couples
If you're married, you'll have to decide whether to file joint or separate returns. Since there are several tax breaks you'll get for filing together, such as the Earned Income Tax Credit and the Child and Dependent Care Tax Credit, it will likely make more sense to do so. For that reason, you'll want a tax software that will make it easy to file jointly.
If you file separately, you might want a tax software that will help you coordinate your returns. You can also prepare your tax return both ways to see which has the most savings.
Active Investors or Traders
If you're a day trader or an active investor, your taxes can get complicated. After all, you will likely have a lot of transactions to keep track of to ensure that your investments are properly taxed. You'll want to make sure that your software can consolidate your trade history into a single tax year file, and that it is ready for IRS reporting.
Some tax software designed for complex tax situations allows for highly detailed returns. Check reviews by people who trade frequently to see which software they recommend.
Landlords
If you're a landlord, you are basically a small business owner. You need to claim the rent that is paid to you as income. On the other hand, you can also claim any expenses that you paid toward your rentals such as a mortgage, repairs, insurance, property taxes, and other costs, against that income.
You can also claim expenses for your home office, and your mileage when you drive to your rental property. If you're a landlord, your taxes are more complicated. You'll likely need tax software aimed at landlords or small business owners that allows you to fill out rental property forms.
Author: Jeff Gitlen
Jeff Gitlen is a graduate of the University of Delaware. He writes about a wide range of financial topics including student loans, credit cards, small business financing, and more. His work has been featured on a number of sites including Bloomberg, CNBC, Forbes, Market Watch, and more.