Micro-investing is the act of regularly routing small amounts of money into investment apps. This is opposed to traditional investing which usually requires larger amounts of money to be invested on a more erratic schedule, typically when savings reach a large enough number to justify the cost and effort involved in choosing stocks or other investments.
An increasing amount of people are hopping onto the micro-investing bandwagon, and an increasing number of financial technology companies, along with traditional financial institutions, are sitting up and taking notice.
Micro-investing is sometimes talked about as a millennial generation trend (who were maybe deemed scared of lending), but investors of all ages have discovered that it offers opportunities that traditional investment firms don't offer.
Want to figure out how much you could save over time through investing? Use our Simple Savings Calculator to see how your money could grow.
Compare Micro-Investing Apps
Advertisement
Compare Top Investment Apps
6 of the Best Investment Apps
​Betterment
One of the best investment apps, with an option for no minimum investment, is the Betterment app. With two relatively new premium services available, only its original Betterment Digital offering is still without a minimum. Like many of its peers, Betterment is a robo-advisor that offers diversification and automatic rebalancing of users' portfolios. Depending upon risk tolerance and savings goals, the app will help users choose investments from up to 12 asset classes. Once an investment portfolio is established, the app automatically rebalances whenever dividends, withdrawals, or contributions indicate a need.
Although there are no minimums for the traditional Betterment Digital offering, an annual fee of 0.25% applies to the assets under management, which is relatively inexpensive in the world of investing. For an annual fee of 0.40%, users can sign up for Betterment Premium and gain access to a team of financial advisors through unlimited phone call access.
Betterment uses a goal-based savings program to better understand and service its users. This is established during the sign-up process, which asks for age and annual income to start, then offers suggested goals based upon that information. Typical goals might include saving enough to liquefy for three to six months of living expenses in case of an emergency, saving toward retirement, etc. Or, users can create customized goals or simply pick and choose the ways that they want their money invested.
on Betterment's secure website
---
Ally Invest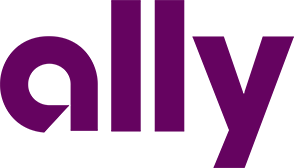 Ally Invest is a discount investment brokerage that has some of the lowest trade fees in the industry. For $4.95 per trade, you can buy or sell any stock or ETF and $9.95 per trade for mutual funds. Options are $4.95 per trade plus 65 cents per contract. High volume traders will see their trade fees drop to $3.95 per trade and 50 cents per option. It is also possible to trade bonds, futures, and forex for an additional fee. You can open a taxable or IRA account with Ally Invest.
You can either open a self-directed investment account where you make every investing decision or, "hands-off" investors can invest in an Ally managed ETF portfolio where the fund manager will make the investing decisions and also rebalance the account. Managed accounts require a $2,500 initial investment and have a low annual management fee of 0.30% without trade fees. DIY investors will also be pleased with Ally Invests research and charting options to help pick the best investments.
Fees
Ally Invest has some of the lowest fees among online brokerages.
Stocks and ETFs: $4.95 per trade
Mutual Funds: $9.95 per trade
Options: $4.95 per trade plus 65 cents
High volume and frequent traders will also get a price break when they go with Ally Invest. Reduced prices are shown below.
Stocks and ETFs: $3.95 per trade
Options: $3.95 per trade plus 50 cents
Research and Tools
Investors have access to research tools that every broker offers such as market and company snapshots and watchlists. Ally Invest also offers a rather extensive charting tool with six different chart types and 90 chart studies and drawing tools to help aid your research.
Two other research tools that are unique to Ally are the profit/loss calculator that helps you calculate the potential profit or loss of an options trade as you adjust future volatility before you place the order.
A second research tool that can be useful to many investors is their probability calculator. This tool uses implied volatility to help determine if a potential investment aligns with your investment goals by calculating if it is too aggressive, too passive, or just right.
Awards
Barron's and Stockbroker.com have both awarded Ally Invest with "Top Brokerage" and 4-star (out of 5 stars) for having low fees, wide investment options, excellent customer service, and research. These awards have led Ally Invest to be named one the best online brokerages by both publications.
on Ally's secure website
---
FutureAdvisor

If you are a Fidelity or TD Ameritrade customer, or willing to switch to one of these brokerages, and want an extra set of eyes to manage your retirement account, you might consider FutureAdvisor. Regardless of which brokerage you use, FutureAdvisor will analyze your portfolio for free. For 0.5% annually and are a Fidelity or TD Ameritrade customer with $10,000 in assets, FutureAdvisor will actively manage your portfolio based on your investment and retirement goals by investing in low-cost ETFs.
FutureAdvisor uses algorithms to monitor your investments 24/7 to make the best investment decisions for rebalancing and tax optimization. As most investors still want the option of talking to a human advisor, an advisor can also be contacted by live chat, e-mail, or phone. According to FutureAdvisor's back tested models, their passive, moderate, and aggressive portfolios outperformed a similar investment model followed by traditional financial advisors. If you want a managed portfolio without the additional costs, FutureAdvisor can be a good option.
Fees
FutureAdvisor has two different pricing models. They will analyze your portfolio for free, regardless of where you invest, and create a nine-step plan to improve your investment allocation and retirement savings.
When you are ready for FutureAdvisor to manage at least $10,000 of your assets you will pay the following fees:
FutureAdvisor annual management fee: 0.50% of managed assets value
Brokerage trade commission: $4.95 for Fidelity and $6.95 for TD Ameritrade
Portfolio Rebalancing: Free
Tax Optimized Investing: Free
On select Fidelity 401k plans, FutureAdvisor will manage your portfolio for free. This is unheard of in the managed portfolio world.
Types of Accounts Managed
For the free and premium services, FutureAdvisor will monitor and manage taxable non-retirement accounts, traditional IRAs, Roth IRAs, and rollover IRAs.
You will need to transfer your investment account to Fidelity or TD Ameritrade before FutureAdvisor can begin managing your account. Until your assets are transferred, you can continue to receive a free portfolio analysis.
The $10,000 initial minimum balance is also very reasonable as other online advisors can require initial balances as high as $100,000 to receive access to an advisor.
Customer Service
As FutureAdvisor isn't an actual brokerage, they do not have a 24/7 customer support team. You can contact or schedule a conference with an advisor from 11:30 am to 8:30 pm Eastern on weekdays.
FutureAdvisor is available by phone, chat, or email.
Awards
FutureAdvisor has received positive accolades from MintLife, CNN Money, and The Wall Street Journal. The praise is primarily for the innovative portfolio analysis that creates a nine-step retirement plan to follow.
on FutureAdvisor's secure website
---
​Robinhood

Robinhood is one of the best micro-investing apps on the market, with more than a million users who have transacted over $25 billion in investments through the platform. The app was created by two Stanford graduates who saw a need for low-cost, mobile stock trading, and it launched in December 2014. Robinhood allows users to trade stocks without paying any fees. It makes its money in one of three ways: on money users have deposited in their Robinhood brokerage account; when users borrow money to trade with; and by moving orders through certain platforms. There is no minimum investment, which makes it highly accessible and easy to join the app. Recently, the platform released a subscription service called Robinhood Gold, which offers premium users the ability to make off-hours trades, trade on margin (basically, access a line of credit in some situations), and make same-day deposits to their bank accounts after sales of stock.
While the Robinhood app makes it exceedingly easy to trade stocks at the push of a button (or rather, tap of a touchscreen), it currently offers little in the way of research or tools. Its official blog, Under the Hood, has some interesting posts on Robinhood-related updates, but the app itself only offers real-time market data without extensive analysis. The app also does not support incoming customer account transfers (also known as ACATs), which means that investors already using a more traditional brokerage firm will need to liquefy their investments before reinvesting through the Robinhood app. Also, while there is a good selection of stocks and ETFs to choose from, the app doesn't allow users to trade in bonds, mutual funds, futures, or options at this time.
on Robinhood's secure website
---
​Motif

Motif is a unique type of online brokerage app that offers bundles of stocks (called "motifs") that follow specific themes. Each motif contains up to 30 carefully weighted stocks, all with something connecting them to the theme. For instance, one of the highest performing motifs over the last year is the "Battling Cancer" motif, which contains primarily stocks of biotech companies, but also those of pharmaceutical, medical devices, and medical diagnostics companies. Other motif offerings include "Frack Attack," "Emerging Markets Consumer," and "Caffeine Fix."
There are no account minimums, which means Motif does fall into the micro-investing category. However, users need to reach a $300 balance in order to invest into a motif, which is higher than most other micro-investing apps on the market. The trade-off is that users of Motif get a very feature-rich app experience, plus tools available online through the Motif website. Motif is a great tool for users who want to invest according to their social and political leanings, since the motif idea allows thematic investing. Each motif costs $9.95 to buy or sell, with individual stock or ETF trades going for $4.95. And a relatively new service, Motif Blue, offers automatic rebalancing and repurchasing, allowing users to automate their investments even more.
on Motif's secure website
---
SureTrader
Frequent traders that make at least 15 trades per quarter should consider SureTrader. Trade fees start at $4.95 per trade plus $0.01 per share per trade, which is more on the expensive side. Buying 10,000 shares would cost $4.95 plus $100 in commissions. The fees drop when you trade more than 250,000 shares each month. Options cost $4.95 per trade plus 50 cents. If you want to trade ETFs or mutual funds, you will need to go with a different brokerage. SureTrader only offers U.S. stocks and options. The minimum deposit is $500 and day traders will also enjoy the 6:1 leverage on stocks and options.
As SureTrader caters to day traders that might make several trades each trading day, SureTrader makes up for the lack of investment offerings with a rich research platform. Day trading is about speed and having the right tools to choose the right stocks and the right time. With extensive charting options, Level 2 data, and one-click trading, SureTrader makes it easy to buy, sell, or short stocks and penny stocks in a matter of seconds. New day traders can also demo a $100,000 practice account before investing real money.
Fees
SureTrader can be an expensive trading option for investors that trade less than 250,000 shares per month.
Stocks: $4.95 plus $0.01 per share per trade (Fees drop with over 250,000 shares traded monthly)
Options: $4.95 per trade plus $0.50 per option
Inactivity Fee: $50 per quarter if less than 15 trades are made
Margin or Equity Call Fee: $25 per day
Basic Platform Monthly Fee: Free
Pro Platform Monthly Fee: $49
If you plan to do margin trading, margin interest isn't charged on intra-day trades. Also, SureTrader is proud to offer the widest availability of short stocks with over 10,000 offerings daily.
Investment Offerings
You will only be able to trade U.S. stocks and options with SureTrader. The trading platform is built specifically for day traders, not "buy and hold" investors that primarily invest in mutual funds and ETFs and trade less than 15 times in a quarter.
Research
SureTrader offers Level I and Level II quotes that day traders rely on to make educated trades. You can use advanced charts and live stream Bloomberg News. As investing shifts to mobile devices, it is also possible to access these advanced features on the mobile app.
For new and experienced day traders that want to test SureTrader's platform before they invest real money, SureTrader will allow them to use a $100,000 practice account to sharpen their trading skills.
---
Why Micro-Investing Works
The theory behind micro-investing is that small sums of money, regularly invested over time, add up to a significant investment down the road. Traditionally, investing in stocks has had a high buy-in value, meaning that it takes some initial cost to get money organized and invested to begin with, before realizing a return. Micro-investing firms have had to find ways to decrease or eliminate this initial cost, since the sums of money dealt with are much, much lower than the minimums required at traditional brokerages. But, that's not the only way micro-investing is breaking away from the norms of the industry.
Another difference is the way that micro-investment companies have embraced the use of technology to drive their growth. This makes a lot of sense, since technology generally lowers costs and makes products more efficient. In micro-investing, keeping costs low is essential because each account typically deals with a small sum of money (at least in the beginning stages). When using a traditional brokerage firm, the start-up costs, annual expenses, and management fees can take up a huge chunk of the initial return on investment. Micro-investment companies have had to find ways to do away with most of those costs in order to stay profitable and attract small investors.
Millennials in particular have embraced the micro-investing trend. Perhaps it's no wonder that a generation that is facing a host of financial challenges—including ballooning student loan debt, and salaries that buy a lot less than their parents could purchase at the same age—need innovative investment opportunities. Financial technology companies don't hide the fact that they are targeting millennials as the age group most likely to take advantage of their services. Millennials are more comfortable with technology than older generations. They also have less to invest, which means many traditional brokerages are out of reach for them, and likely will be for many years.
So, where are these micro amounts of money coming from and where do they go? A lot of micro-investing is happening through apps that are capable of linking to debit and credit cards to invest spare change. The concept has caught on so quickly that there are several companies offering apps that round up purchases to the nearest dollar and seamlessly deposit the difference into an investment account. Typically, those small amounts are deposited into ETFs or index funds once an account balance meets a minimum balance—many times that minimum may be as low as $5 for some of the best investment apps. Other apps simply allow investors to transfer small sums of money into their investment accounts, then purchase stocks and ETFs when balances reach the required minimum.

Jeff Gitlen is a graduate of the University of Delaware. He writes about a wide range of financial topics including student loans, credit cards, small business financing, and more. His work has been featured on a number of sites including Bloomberg, CNBC, Forbes, Market Watch, and more.