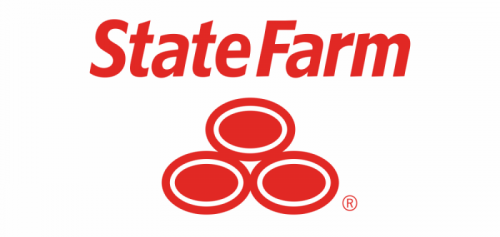 on State Farm's secure website
What we like:
Widespread availability of local agents
| | |
| --- | --- |
| J.D. Power Overall Satisfaction Rating | 3 out of 5 stars |
| A.M. Best Rating | A++ |
| Contact Number | 1-800-782-8332 |
| Discounts | Multi-Policy, Protective/Security Device |
See how Sate Farm stacks up against our top rated renters insurance companies
Renters insurance is something all renters should consider purchasing. It doesn't cost much, and not having it could be disastrous for your finances. Since you can get it so cheaply, it doesn't make sense to skip it. With just a few dollars a month, you'll be protected from potentially catastrophic events such as fires, floods, thefts, and some forms of liability.
Let's take a closer look at State Farm renters insurance coverage to see if it's an option you'll want to pursue.
Company Overview
State Farm is one of the most well-known and trusted insurance companies in the United States, offering its services since 1922. It offers automobile, life insurance, renters insurance, home insurance, as well as banking services and investment options. It can be a one-stop shop for your insurance and financial needs.
State Farm is known for their solid customer service and currently maintains and serves 83 million policies and accounts.
Cost
The cost of renters insurance with State Farm partly depends on how much coverage you want. But for under one dollar a day, you can safeguard tens of thousands of dollars of your personal belongings.
How much you pay can vary quite a bit, depending on how much you're insuring, and whether you're adding any policies for high-dollar amount items such as expensive jewelry. For a fairly sizable policy though, you can expect to pay between $200 and $300 per year.
Even owning a dog might drive up the amount you'll pay for renters insurance since companies will have to factor in the liability issues of your dog possibly biting someone. Other factors like crime rates and flood zones can make a big difference in the rate you'll pay.
Coverage
Unlike some insurance companies who make figuring out what is covered in your policy fairly difficult, State Farm is pretty straightforward about your policy. It covers the usual hazards you'll want to protect against, including theft, flooding, and fire and smoke damage. It also gives you liability protection in case of injuries.
You can save as much as 17 percent on your premiums if you have multiple policies with State Farm. So, if you have renters insurance but also have life insurance or car insurance, you will likely land a good discount. That means if you already have an existing State Farm policy but find State Farm is a little more expensive with its renters insurance, it still may be cheaper to go with State Farm because of the multi-line discount.
Requirements to Get Insured
You'll have to actively be renting a place if you want renters insurance. Once you have signed up, making your payments on time each month is also critical to continue being eligible. State Farm does give you the option of making insurance payments on a six-month or annual basis.
Primary Drawbacks
The policies, while easy to understand, can't always be customized. Depending upon where you live, you could be paying a lot more than a friend of yours who lives in another state.
Availability
State Farm renters insurance is available in every state. No matter which part of the country you live in, State Farm is an option.
And with almost 19,000 agents, you'll likely be able to find one near you if you prefer having an office to stop by instead of filing claims online like you would with some other companies.
Customer Service
To get a renter's insurance quote, you can visit this page.
If you're the type who would rather call and talk with someone instead of getting an online quote, you can call any State Farm agent's local office or the main number, 800-782-8332, that is accessible 24 hours a day, seven days a week.
Bottom Line
Since the amount you pay for State Farm renters insurance will vary depending upon where you're located, as well as other factors, you should call them to get a quote. You might be pleasantly surprised by their rates. Since they are known to handle their claims quickly and efficiently, you're likey to be happy with their service.
While State Farm enjoys a great reputation for quality insurance and offers everything you'd need as a renter, that doesn't mean it's necessarily the best option for you. Your best bet is to check out other insurance companies and do some comparison shopping before you settle on a policy.
Because of the multi-line discount and the ease of using this company, if you already have a State Farm policy, you may want to start your renters insurance search with them.