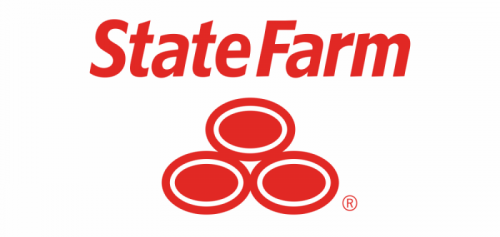 on State Farm's secure website
| | |
| --- | --- |
| J.D. Power Overall Satisfaction Ranking | 3 (5th place) |
| A.M. Best Rating | A++ |
| Customer Service | 1-800-782-8332 |
| Discounts Available | Yes |
See how this company stacks up against our top rated homeowners insurance companies
State Farm has been providing insurance and other financial services since 1922. While the company started out selling auto policies, it grew to offer a number of other types of insurance as well as banking services. State Farm's insurance rating is consistently high and the company is financially sound, as evidenced by its A++ rating from A.M. Best.
Finding the best homeowners insurance is an important part of protecting your assets and your finances. With a State Farm policy, there is a good chance you'll be able to bundle your home insurance as well as meet some of your other financial needs. Here's what you need to know about State Farm home insurance.
In this review:
How Much Does State Farm Home Insurance Cost?
Whenever you get a State Farm policy (or any insurance policy), it's important to get quotes. Prices for a homeowners insurance policy are based on risk, as well as other factors. Some of the items that you can expect to provide when getting a quote for a State Farm homeowners policy include:
Name
Address
Birthdate
Desired policy start date
Email (for quotes)
Social Security number
Any additional applicants (such as a spouse)
Once you've input your basic demographic information, you'll need to share information about your home including how many people live there, any damage it has sustained, whether it's your primary residence, and whether you have other structures (such as a shed) on your property. You also need to share any information about business conducted from your home.
You'll also answer questions about the heating, plumbing, and electrical systems. The idea is to figure out what problems might come up since the more susceptible your home is to repairs the more expensive your insurance will be. Finally, you'll need to decide what deductible you plan to pay since that influences the cost of your insurance.
Replacement Cost
When getting a quote for State Farm home insurance coverage, you also need to decide what type of replacement cost you'll choose. There are two types offered:
Estimated replacement: This is the cost to rebuild your home entirely at today's prices for materials, equipment, and labor.
Market value: This is the price at which your home could be sold on the market.
If you want to get your State Farm insurance quote online, you can use the tool provided on the State Farm website to estimate your home's value. Using public data, the tool determined the finished square footage of my home (1,624) as well as the year it was built (1978).
Most of the information in the tool is pre-filled so you just need to verify it before moving forward. Once that's done, you'll receive an estimated replacement cost and can decide if that's the appropriate coverage for you.
For a basic State Farm policy on my home — which is 40 years old, located in Idaho, and has fairly standard features including carpeting, original systems, and a roof that was replaced in 2008 –my quote came out to be $114.25 per month.
A more valuable home, though, would cost more to insure while a smaller home would probably cost less to insure.
State Farm Discounts
It's possible to get discounts for your State Farm homeowners policy if you have safety systems installed, such as sprinklers and burglar alarms. Additionally, there are discounts available for adding auto insurance coverage.
For example, by bundling auto insurance with my State Farm home insurance coverage, I could potentially end up paying $75.75 per month for the home insurance. That's a pretty big savings annually — as long as the car insurance is a good deal as well.
You can also save money by increasing your home insurance deductible or reducing the amount of coverage you have. However, if you take these steps, you need to make sure you have a sufficient emergency fund to cover your costs.
State Farm Home Insurance Coverage
Standard coverage involves the following items:
Dwelling (the coverage for your home)
Personal property (the items you keep in your house, including for theft)
Dwelling extension (structures on your property, such as a gazebo or shed)
Personal liability (covering costs of those injured on your property)
Medical payments (for those injured on your property)
It's important to note that some damage to the home isn't covered by a standard State Farm policy. Some of the add-ons you can make to your State Farm home insurance coverage include:
Sewer or drain back-up
Earthquake
Home rental
Energy efficient upgrade
Identity fraud
Home systems protection
Business pursuits
Waterbed liability
Realize, too, that flood insurance is bought separately from home insurance so you need to consider whether you need a separate policy for this protection.
When reviewing your coverage, make sure you consider the payout limits. For example, if you have a home office, your business property payout will be limited to $1,500 — unless you pay for increased coverage.
Payout limits are often based on state law so you'll have a minimum. The basic coverage will satisfy requirements in your state and result in the lowest premiums each month. However, if you're concerned that you might not have enough coverage, you can pay for more. If you're worried that a $100,000 limit for personal liability isn't enough, for example, you can increase the amount. Realize, though, that any increase in payout or coverage amounts means an increase in your monthly premium.
Additionally, it's important to update your insurance coverage as your home increases in value or if you build or start a home business.
State Farm Requirements
To obtain a State Farm policy, you have to live in an area where coverage is provided. Entering your ZIP code online will let you know if coverage is available. Additionally, you'll have to show proof of homeownership before you can get a policy, as well as prove your identity.
Having a good history of insurance and a good credit history can also help you get the best prices. If you have too many insurance claims, or if the home is in an area considered prone to natural disaster, you might not qualify for coverage without buying additional policies.
Downsides to a State Farm Policy
In general, State Farm offers a robust product that is comparable with other insurance policies. While there are some complaints about State Farm insurance, the company had fewer than the median number of complaints to state regulators in 2018 relative to its size.
However, State Farm doesn't offer accident forgiveness, which you might get with some other companies. So, if you decide to bundle your State Farm homeowners policy with an auto policy, you could lose that option. Additionally, you might not have the same options for additional coverage in all states.
For the most part, State Farm is average for its offerings, price, billing process, interactions, and claims. So, if you want outstanding service and interactions, you might need to look elsewhere.
When asking, "Is State Farm insurance good?" the answer is that it's fairly standard for an insurance company of its size and with its offerings.
State Farm Insurance Availability
State Farm insurance coverage is available in all 50 states and the District of Columbia. However, if you move to a new state, you need to update your coverage since you'll have a new home and new requirements based on state law.
State Farm Customer Service
State Farm has average satisfaction and customer interactions according to J.D. Power & Associates. Consumer Affairs gives it a 3.8 rating.
You can call State Farm 24 hours a day, seven days a week at 1-800-782-8332. You'll receive an automated menu that will connect you with the appropriate State Farm agent to help you.
It's also possible to access information about your account and get help if you register online and use online account management. State Farm also offers an app that can allow you to connect with help. Finally, there's a contact form you can use to contact State Farm and a customer service representative will get back to you.
Bottom Line
State Farm insurance company is one of the biggest and most well-known insurance companies. State Farm home insurance is fairly standard, and it comes with a competitive price. You can get the coverage you need, although you might not receive outstanding service or access to coverage that is out of the ordinary.