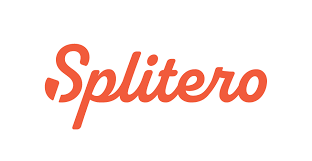 on Splitero's website
What we like:
Access up to 80% of your home's equity with no credit score requirements or monthly payments.
| | |
| --- | --- |
| Maximum investment | $500,000 |
| Maximum loan-to-value | 80% |
| Term length | 30 years |
| Servicing fee | Minimum origination fee of $1,500 (1.99% to 4.99% of the total investment) plus closing costs and appraisal |
See how Splitero compares to other home equity sharing companies.
Founded in 2022, Splitero is a West Coast-based investment company that aims to offer a new approach to home equity. Rather than taking out a loan, homeowners can access as much as $500,000 of their home's current value through a Splitero strategic investment.
Just like a home equity loan or line of credit, Splitero gives owners cash upfront, which they can use to pay off debt, remodel their home or make big purchases.
But instead of repaying Splitero every month, these borrowers agree to give Splitero a percentage of their home's equity value growth in the next 30 years. How the home's value increases over time dictates how much Splitero earns.
In this review:
How does Splitero help me access my home equity?
When you think about accessing your property's equity, you might picture a home equity loan or home equity line of credit (HELOC). These products allow you to pull from your equity with an upfront payout and then repay it monthly over several years.
Splitero offers another home equity approach to consider.
Instead of loans or lines of credit against your home, Splitero makes a cash investment in your home based on your available home equity when you apply. Like a home equity loan or HELOC, you can use the money to:
Fund home renovation projects
Consolidate or pay off debt
Make a significant purchase
Cover the down payment on a new home
The difference is that Splitero doesn't require you to make a monthly payment to satisfy the debt.
Instead, Splitero's investment banks on your home's future equity growth. At the end of the 30-year investment term, you'll repay Splitero a percentage of your home value growth up to that point. So if your home appreciates $100,000 in the next three decades, Splitero will get an agreed portion of that increased equity.
After 30 years (if not sooner), you'll need to "repurchase" the investment from Splitero. Another home appraisal will determine the property's fair market value, which is used to calculate how much you owe. You can repay this amount early if you sell or refinance the home—or no longer want to be in the repurchase agreement.
As of March 2023, Splitero is only available in five states (listed below) on properties with an appraised value between $150,000 and $5 million. Investments are available for up to $500,000 with repurchase terms of 30 years and a maximum loan-to-value limit (LTV) of 80%. In addition to the agreed equity split, Splitero charges origination, appraisal, and title and escrow fees.
Splitero home equity investment terms
Loan limits
Up to $500,000
Term
Up to 30 years
Maximum LTV
80%
Minimum credit score
None
Minimum income
None
Fees
Future equity: Varies

Origination fee: 1.99% – 4.99%, minimum of $1,500

Escrow fee: $250 – $550

Appraisal fee: $200 – $700

Title fee: $200 – $900

Payoff demand statement: $30
Pros and cons of a Splitero home equity agreement
No monthly payments

No credit score or income requirements

Secondary, vacation, and investment homes are eligible

Properties can be held in a trust or LLC
Splitero holds a claim to a percentage of your home's future value, which is unpredictable

Only available in 5 states: California, Colorado, Oregon, Utah, and Washington

Combined LTV limited to 80%
What do Splitero's customers say about the company?
One of the best ways to gauge how well a company's products and services will meet your needs is to read consumer reviews. Trusted platforms for consumer reviews include the Better Business Bureau (BBB) and Trustpilot.
However, since Splitero is new, consumer reviews are in short supply. Trustpilot reflects just one review, rating the company 3.2 out of 5 stars due to a contested home appraisal value and approval process.
Only one review is posted on the BBB website at the time of this writing, resulting in Splitero's rating of 1 out of 5 stars. This review also centers around home equity determinations and application approvals.
Do I qualify to sell my home equity with Splitero?
You can get a rough idea of how much Splitero may be willing to invest in your home through the website's calculator feature. If your home is in one of the states in which Splitero operates, the tool can estimate the investment available to you without a credit check or formal application.
Splitero investments are only available in select service areas in the following states:
California
Colorado
Oregon
Utah
Washington
If your home is outside these states, you will not qualify. Splitero is available on homes valued between $150,000 and $5 million.
On that note, the types of homes that may qualify are:
Single-family homes
Condominiums
Townhouses
Multifamily properties with four or fewer units
The home can be owner-occupied or non-owner-occupied (so second homes and investment properties qualify).
However, the home cannot be any of the following:
Modular, mobile, or manufactured home
Commercial-use property
Log cabin
Houseboat
Nontraditional structure (such as a shipping container or geodesic home)
Home located on five or more acres
Vacant piece of land
Timeshare or fractional ownership property
Homes held in trusts or owned by LLCs may qualify.
How do I apply with Splitero?
An equity calculator on Splitero's website will give you a rough idea of how much of your home's equity you could tap into with an investment. Enter your address and contact information, and Splitero will calculate an automatic estimated property value.
A calculator on the pricing page allows you to manually adjust your home's rough value to see how much you might access.
Once you enter your address and see your estimated home value, Splitero requests personal information that includes:
Name
Email address
Phone number
Credit score (estimate)
It will prequalify you for an investment offer, but this doesn't involve even a "soft" credit check and is primarily based on public record data of your home (to determine its estimated value).
Like the offer you see? Confirm your email address to access your offer and complete the application process. This may involve providing additional information, such as your:
Social Security number
Lienholder information and outstanding loan balance
Preferred contract term
Once you apply, Splitero will review your application and decide. You may be notified of your investment offer in as little as one day if approved.
How does Splitero determine how much equity I can access?
If you hold equity in a home you own, you have the potential to borrow against that property's value if you need cash.
However, to limit the lender's risk, the amount of equity you can borrow against is limited.
Like many other home equity lenders, Splitero considers several factors when calculating the maximum equity you can access. These include:
Current home value
How much you owe on the property (through an outstanding mortgage loan balance or other liens)
Your credit score and credit history
Location
The lien position Splitero would assume (no more than two other liens are allowed)
Unlike typical home equity loans or lines of credit, Splitero doesn't require income documentation or proof of employment to qualify. You won't need to worry about a monthly payment or debt-to-income ratio (DTI) threshold ith a Splitero investment. No minimum credit score is required to qualify, but Splitero will pull your credit and factor credit history into its decision.
Splitero's maximum investment is $500,000, regardless of whether you have more equity in your home. Of the equity you hold, Splitero may approve you for an investment equal to 80% of the home's value. The homeowner must retain at least 20% equity, factoring in other liens or obligations.
So if you own a home outright, and its current market value is $300,000, you could receive a Splitero investment for up to $240,000:
$300,000 x 80% = $240,000
However, if you have an outstanding mortgage balance of $180,000, the most you might be able to take out is $60,000. This would leave you with 20% equity in the property:
$300,000 (current home value) x 20% equity requirement = $60,000
$300,000 – $180,000 mortgage balance = $120,000
$120,000 – $60,000 equity requirement = $60,000 potential investment
Your income and credit score may affect the maximum equity you can take out against the home. You could be limited to a maximum combined LTV of less than 80%.
What does the appraisal process look like?
To determine your home value—and how much Splitero will give you for your home equity—the company will likely require a home appraisal. Splitero orders the appraisal, but an independent third-party inspector conducts it. This ensures the process is fair and unbiased.
The inspector considers multiple factors in determining your home's current market value, including its:
Location
Size
Build year
Materials
Features
Design
Condition
If your home has additional features, such as a pool or detached garage, the appraiser considers them when they calculate the value.
Once Splitero gets the appraisal, it calculates the maximum amount you can borrow against your home's equity.
Does Splitero charge any fees?
In addition to the interest rate on your borrowed funds through Splitero, you may owe several fees.
First, Splitero charges an origination fee to cover administrative costs to approve and issue your home equity cash payout. This fee ranges from 1.99% to 4.99% of your borrowed home equity. How much you will pay depends on your property and personal details.
Your home may need an appraisal, as we mentioned. Splitero pays the fee to a third-party inspector, and it may vary based on your home's size, location, design, and other factors. When calculating your home equity investment amount, Splitero factors in an appraisal fee of $200, but you could pay more or less.
Splitero will bill you for escrow, title, and closing fees as part of the closing process. These may vary depending on certain factors and even the timing of your closing. Splitero's online calculator factors in $800, which includes closing fees, title, and escrow.
| | |
| --- | --- |
| Splitero fees | |
| Origination fee | 1.99% – 4.99% |
| Home appraisal fee | Varies, but Splitero estimates $200 – $700 |
| Closing fees (includes closing costs, escrow, and title fees): | |
| Payoff demand statement | $30 |
| Title fees | Varies, but Splitero estimates $200 – $900 |
| Escrow | Varies, but Splitero estimates $250 – $550 |
While not a fee, per se, consider the added cost of Splitero's operating model. Rather than a "loan" with a monthly payment schedule, Splitero offers cash today in exchange for repayment in the form of a portion of your home's future equity.
Your overall service cost could vary based on several factors, including:
How much your home appreciates
When you choose to repurchase your share of the property from Splitero
A "safety cap" helps protect homeowners in the case of rapid increases in home values. This cap, defined when you sign your contract, limits the overall out-of-pocket costs you'll pay Splitero to a maximum effective annual amount between 13.99% and 17.99%.
You'll pay no early prepayment penalties if you decide to repurchase your option from Splitero ahead of schedule.
Does Splitero have a customer service team?
Contact Splitero by phone at 888-365-3372. Customer service hours are not published online.
You can also contact Splitero by email at [email protected].
Splitero doesn't offer live chat or in-person options.