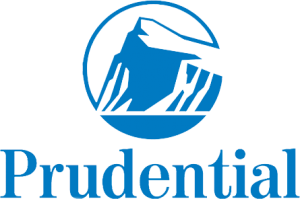 on Prudential's secure website
Type of Insurance

Term

A.M. Best Rating


A++

Customer Service

1-800-778-2255

Issue Age

Up to

95
See how this company stacks up against our top rated life insurance companies
Prudential Life Insurance is an established company offering life insurance and financial products since 1875. It now operates in all 50 states providing life insurance for people at all stages of their life.
Within Prudential's numerous life insurance offerings include term life insurance, universal life insurance, indexed universal life, survivorship universal life, and variable universal life. It also offers annuities, investments, and workplace benefits, which can be bundled for cost savings.
Getting a Life Insurance Policy From Prudential
Prudential suggests anyone considering a new life insurance policy to question:
What do you want the insurance to cover?
How long will you need the coverage for?
What's your budget?

Next, determine whether term insurance or universal life will be the best choice. Term insurance is temporary coverage whereas permanent insurance (universal) provides coverage for the rest of one's life.
Here are more details on the differences between life insurance policies:
Term Life Insurance: Prudential suggests term life insurance as a good starting point for life insurance newbies, and it offers six variations of the policy. Term policies work similarly to leasing a car as consumers can only receive the benefits and make payments for that time. At the end of the term, much like a car lease, payments cease and you no longer hold the product.
Universal Life Insurance (UL): Prudential offers four different universal policies that holders may have the rest of their lives. UL has optional features, called riders, which enables policyholders to tailor policies to meet their individual needs including illness, disability, additional death benefits or insurance coverage for minor children. Thinking of buying a universal life policy as buying a car — it's permanent.
Indexed Universal Life Insurance: With three offerings, this provides a death benefit and the potential for building cash value. Consumers will make payments outside the insurance's cost and the money will be placed into accounts for interest and growth.
Variable Universal Life Insurance: Three robust options are available with protection and accumulating policy cash value opportunities through an underlying investment options feature.
>> Read More: Variable vs universal life insurance
Cost
All policies aren't created equal and neither are their costs. Cost can vary depending on factors such as the length, amount, and type of coverage, as well as the age, gender, and health of the insured. Typically, term policies are more affordable than permanent (universal) ones.
For term life insurance, qualified applicants may be able to apply online and be accepted without a medical exam. Applicants will answer nine questions and then a cost estimate will be sent to them by email. While they will vary based on responses, term lengths, and coverage requests, costs can range from $75 per month for a 10-year term to $114 per month for a 20-year term.
As for universal life insurance, you can adjust the coverage benefits and premiums throughout the life of the policy, which can accumulate a cash value. Keep in mind there are many factors that will change this price including good versus poor health and a requisite medical exam.
Coverage Requirement
Coverage requirements will depend on the policy type and it will be easier to get one if a consumer is healthy, young, and not an active smoker. This will result in paying less for life insurance, but Prudential will need proof of this through a questionnaire and medical exam.
From this information, Prudential can determine the life insurance cost through an estimation of the rate at which a person will die. This is also known as mortality rate. There's a predictable mortality pattern based on age and health factors with calculations based on this pattern.
In general, the younger and healthier a consumer, the less they will pay for insurance. As policyholders age, there's a greater risk of either becoming ill or dying, and therefore the pay increases.
>> Read More: Life insurance rates by age
Prudential will consider several other factors, in addition to age and health, when underwriting life insurance that could result in higher premiums. They include tobacco use, conditions or diseases, driving violations, risky hobbies, and risky jobs.
Bottom Line
With Prudential as a life insurance provider, consumers will enjoy the benefits from a reputable, well-established, and reliable company. The company's website is comprehensive and anticipates consumers' questions. But keep in mind that there are many life insurance options from large, reputable companies.
Conduct research, including by discussing policies with a financial adviser, as well as co-workers, peers, friends, and family, who might have insight into Prudential or other life insurance providers.
Like any investment choice, shopping for life insurance can be time-consuming. However, it is an important decision and one that should be made carefully. Ensuring that your life insurance policy is worth the cost can make the difference down the road.