Point Home Equity Review: An Alternative Way to Sell Equity in Your Home
Point Home Equity will invest in your home equity, allowing you to access cash without borrowing. You don't make monthly payments, but you will need to buy back your equity when you sell the home or by the end of your end of the term.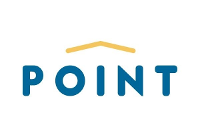 at Point's secure website
What we like:
No monthly payments
| | |
| --- | --- |
| Loan Amounts | $25,000 – $250,000 |
| Minimum credit score | 500 |
| State availability | AZ, CA, CO, FL, IL, MD, MA, MI, MN, NV, NJ, NY, NC, OH, OR, PA, VA, WA, DC |
| Term Length | 30 years |
See how Point stacks up against top Home Equity Sharing Agreement options
When most homeowners want to access the cash they have tied up in their home, they take out a home equity loan. This is a tried and true approach to accessing affordable financing, but it leaves you with monthly payments that some homeowners don't want to make.
You also have another option when borrowing against the equity you've built in your home: shared appreciation mortgages, also known as shared equity loans. These home loans work differently from traditional home equity loans because you don't pay interest on the loan or make any monthly payments at all. Instead, your lender shares in the future appreciation (or depreciation) of your home.
Point Home Equity is one company that provides this type of shared equity loan. This Point review will explain how the process works and what Point offers so you can decide if this kind of funding makes sense for you.
In this review:
How to Sell Equity in Your Home With Point
You can qualify for Point Home Equity if all of the following are true:
Your home is well maintained and is located in an area where the home is likely to appreciate in value.
You have a strong credit history or evidence that your credit is improving.
You actually have equity in your home. Point typically wants you to retain at least 20% to 30% of the equity in your home after Point makes its investment. And, if you live in a condo, already have a second mortgage, or don't have great credit, you may need to have even more equity.
In order for you to borrow, you and Point will need to agree on the fair value of your home. This typically involves a home appraisal. You also need to plan to either sell the home or buy back the equity within 10 years of taking the loan. If you don't want to sell the house in 10 years and you don't have the cash on hand, you could refinance your mortgage to get the cash you need.
If you decide to get funding through Point, there are five steps to the borrowing process:
Getting an estimate on your home and checking if it qualifies
Talking to a home equity expert
Completing your online application and uploading required documents
Undergoing a home visit with an appraiser who will value your home
Closing on the loan and getting your funds, minus a 3% to 5% transaction fee, appraisal fee, and escrow fee
Currently, Point is available in just 18 states and D.C., including:
Arizona
California
Colorado
Florida
Illinois
Maryland
Massachusetts
Michigan
Minnesota
Nevada
New Jersey
New York
North Carolina
Ohio
Oregon
Pennsylvania
Virginia
Washington D.C.
Washington State
>> Read More: Second Mortgage vs Home Equity Loan: Which Is Better?
Point by the Numbers: Rates, Terms, Fees & Limits
If you're thinking about borrowing from Point, here are some of the key terms you need to know:
There are no monthly payments or interest rates applied to the money Point provides.
You can access between $35,000 and $250,000 depending on the amount of equity you have in your home.
The maximum loan-to-value ratio on all loans—including Point's—is usually around 80%, although some borrowers need to have more equity to qualify.
You must buy back Point's share of your Equity—or sell your house—within 10 years of the time you borrow.
Point is paid back based on how much your home appreciates in value. Point shares in the upside if your home appreciates—up to predetermined caps—and also shares in the downside if your home depreciates below the risk-adjusted home value they determine when you take out the loan.
There is a 3% to 5% processing fee, a home appraisal fee between $550, and an escrow fee of $500. These amounts could vary based on the size and location of your home.
There are no prepayment penalties. You can pay back Point at any time during the 10-year after you receive your funds.
The Benefits of Point
There are many benefits associated with tapping into home equity using Point. Some of the benefits include:
No payments: You don't have to make monthly payments with Point, unlike when you take out a standard home equity loan. This is great if you are equity rich and cash poor.
Shared risk: If your home goes down in value, Point shares in this decline so you can spread the burden of your loss. This also makes your shared equity loan even more affordable.
Different qualifying process than a standard loan: Your credit score and debt-to-income ratio don't matter as much with Point as they do when you are taking out other types of loans—although Point does indicate that you need strong credit to get approved and you may need additional equity if your credit isn't great.
You retain control: Point doesn't get added to the title of your property, you keep living in your house, and you decide when to sell it—as long as you can repay Point its share of your equity within 10 years.
The Downsides of Point
Unfortunately, there are some downsides of Point as well, including the following:
You could end up paying more: If your home goes up a lot in value over 10 years, you could end up having to pay Point much more than you would have paid for a traditional home equity loan.
Point undervalues your home: Point uses a risk-adjusted home value of up to 20% less than what your home appraises for. This offsets small declines in your home's value to protect their investment, but they'll still share in large value declines, and their upside is capped.
You don't have access to ongoing cash: Point gives you a one-time lump sum payment when investing in the equity in your home. You don't have the ability to gain ongoing access to funds as needed. That makes these types of loans best for paying off a specific debt or financing a big purchase, while a home equity line of credit would be better if you're looking for an ongoing source of cash you can use to access funds as needed.
Access is limited: Point Equity is available only in a very limited number of places and only to homeowners whose homes are likely to appreciate in value. There's broader access to general home equity loans and lines of credit.

Home Equity Investment
Exchange a portion of your home equity for $30,000 to $500,000
No monthly payments or interest
Available in AZ, CA, CO, FL, MI, MN, NV, NJ, NC, OR, SC, TN, UT, VA, and WA
Is Point Home Equity Sharing Right for You?
Point Home Equity is a novel alternative to a traditional home equity loan. If you own valuable property and you want to tap into equity without having to worry about making monthly payments, getting money from Point could be ideal.
If you are heavily invested in real estate and you worry about how a downturn in the housing market could affect your net worth, it may also make sense to use Point to access some of your equity and to share the risk of falling property values. Ultimately, you will need to think about whether you're willing to let Point share in the potential future appreciation of your home when deciding if this kind of shared equity loan is right for you.
Check out our comparison of Point vs. Hometap, Point vs. Unison, Point vs. Noah, or Point vs. Unlock to see how Point compares to others. You can also check out our article on Point competitors and alternatives.
4.3
Point Home Equity

Christy Rakoczy is an experienced personal finance and legal writer who has been writing full time since 2008. She earned her JD at UCLA and graduated from the University of Rochester with a degree in media and communications. Her work has been featured on CNN Money, MSN Money, Yahoo Finance, USA Today, and more.