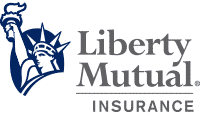 on Liberty Mutual's secure website
What we like:
Easy to use and helpful website
| | |
| --- | --- |
| J.D. Power Overall Satisfaction Rating | 2 out of 5 stars |
| A.M. Best Rating | A |
| Contact Number | 1-800-295-1739 |
| Discounts | Multi-Policy, Group Membership, Claim-Free |
See how Liberty Mutual stacks up against our top rated renters insurance companies
Renters insurance is like homeowners insurance in many ways in that it protects your property, except it is only for people who rent an apartment or home, not own one. Despite renters insurance's numerous benefits and relatively low cost, many people don't have it. Only about 41 percent of renters have this coverage, according to some estimates.
Liberty Mutual renters insurance covers personal property in the case of events such as if you're robbed or if your belongings are damaged in a fire or natural disaster. Renters insurance can also cover belongings left in vehicles or trailers.
Company Overview
Liberty Mutual is a well-known, established company with a history that dates back to 1912. Now, Liberty Mutual is the third-largest property and casualty insurer in the U.S., according to the National Association of Insurance Commissioners. Along with renters insurance, Liberty Mutual offers a variety of other insurance products. These include a range of auto and vehicle coverage options, as well as other property insurance options like homeowners and landlord insurance.
Cost of Renters Insurance
The cost of renters insurance is comparatively low for most people which makes it surprising that so many people don't buy it. In the U.S., the average cost of renters insurance is $187 annually. This isn't specific to Liberty Mutual, however.
The cost of renters insurance varies based on where a person lives and the specific location of the rental property. It also varies depending on the amount of liability coverage and whether or not there are safety features on the rental property. Some of the more expensive states for renters insurance include Texas, Oklahoma, New York, and Louisiana.
Liberty Mutual does offer certain price discounts and options to people who want to save money on the cost of renter's insurance. For example, if you bundle several types of insurance with Liberty Mutual, you can save money. Customers can also save money if they have five years with no claims.
What Coverage Includes
Liberty Mutual renters insurance typically includes coverage on personal property, liability, additional living expenses, and medical payments. The following are available add-ons:
Computer and smartphone coverage
Additional jewelry coverage for items like engagement and wedding rings
Add-on identity theft protection
Earthquake coverage
Personal property replacement cost (pays for the cost to replace property instead of its cash value)
Escape of water
Valuable articles coverage (additional coverage for high-value items)
Liberty Mutual encourages people to determine how much coverage they need based on what they're protecting their property against, the value of their property, the level of risk they can accept, and their net worth. The company advises renters to buy enough coverage to insure the full amount of all their personal property.
Liability coverage is standard with Liberty Mutual's renters policies. This means that all plans include protection if you as the renter or a guest are injured. Limits for liability coverage for renters insurance start at about $100,000.
Requirements to Get Insured
It's fairly easy to get Liberty Mutual renters insurance. You must live in a place where coverage is available and you will have to be actively renting. Credit scores can be a factor as well. While you may be able to get renters coverage even if your credit isn't perfect, you might pay more.
When you apply for renters insurance through Liberty Mutual, you'll need to provide information about the items you're covering. If you already have renters insurance, you may have to provide information about that other coverage as well.
Primary Drawbacks
Overall, the renters insurance offerings available from Liberty Mutual are similar to other renters insurance policies. Most policies provide similar coverage and offer comparable add-on options. Liberty Mutual is no exception.
Availability
As a large company, Liberty Mutual offers renters insurance products in most places around the U.S. However, the offerings and prices may vary depending on where you are renting.
Customer Service
Liberty Mutual provides several online management options for its policies. For example, you can file a claim or manage and track it online. Customers can also turn to its online channels to view their policy documents, update information, and manage billing and payments. The J.D. Renters rating for Liberty Mutual is about average. There are customer service complaints online about Liberty Mutual, particularly when it comes to how they handle claims, but this common for an insurance company offering any policy.
Bottom Line
Well-established insurance giant Liberty Mutual can be a good company to turn to if you want a renters insurance policy quickly and at a competitive price. Overall, the company's process is straightforward and their online tools make it easy to manage your policy and claims in one place. Liberty also provides healthy discounts, especially for bundled policies.