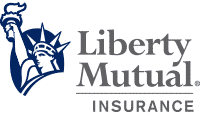 on Liberty Mutual's secure website
| | |
| --- | --- |
| A.M. Best Rating | A |
| Moody's Rating | A2 |
| Customer Service | 1-800-426-9898 |
| Policy Discounts | Multi-policy, higher deductible, claim-free |
See how this company stacks up against our top rated home insurance companies
Since 1912, Liberty Mutual has been supplying a range of insurance products and other financial services to individuals and small businesses in the United States and abroad. Liberty Mutual headquarters are in Boston, Massachusetts, and the company serves customers in all 50 states. The company is the third-largest insurer in the U.S. and has relatively good ratings for customer service with J.D. Power and A.M. Best. The lineup of Liberty Mutual products spans from car insurance and life insurance to homeowner's insurance and renter's insurance.
With Liberty Mutual home insurance, customers have access to comprehensive coverage for their personal residence, either as a standalone policy or bundled with other Liberty Mutual insurance products. Here's how Liberty Mutual home insurance stacks up against the competition for the best homeowners insurance options.
In this review:
How Much Does Liberty Mutual Home Insurance Cost?
As with any homeowner's insurance policy, the cost of Liberty Mutual home insurance varies based on several factors. The homeowner's state of residence and property location; the size, age, and condition of the property; the home's safety features and claims history; its estimated replacement costs; and even your credit score all impact the price of the policy. Homeowners can obtain a Liberty Mutual home insurance quote online in minutes.
For a single-family home located in the Washington, D.C. metro area, with 2,700 square feet of living space, a security system, and an indoor sprinkler system, the annual premium for a Liberty Mutual homeowners insurance policy is around $1,352.
The cost of a Liberty Mutual home insurance policy may be slightly higher than comparable homeowner's insurance providers. The national average policy premium comes in at just over $1,083 per year, with Florida being the most expensive state and Oregon being the cheapest.
Liberty Mutual Insurance Discounts
Like many insurance providers, Liberty Mutual provides homeowners with lots of opportunities to save on their premiums. Available discounts include:
Multi-policy discount (e.g. bundle with your auto insurance policy)
Claims-free discount (applies if you have not filed a claim with your previous insurance carrier for five years or more)
Protective devices discount for having smart home devices, smoke alarms, deadbolts, fire extinguishers, and security systems
Newly purchased home discount
Safe homeowner discount for having no Liberty Mutual home insurance claims in the last three years
Early shopper discount for quotes requested before a current policy expires
Insured to value discount (when you insure up to 100% of the cost to replace your home)
New/renovated home discount
Military discount
Preferred payment discount (pay your premium with Liberty Mutual's monthly Electronic Funds Transfer plan)
New roof discount
Paperless discount
What Does Liberty Mutual Homeowners Insurance Cover?
Liberty Mutual homeowners insurance provides standard coverage for the dwelling, personal property inside the home, liability protection, and additional living expenses (i.e. if you need to live elsewhere during home repairs). Optional add-ons include coverage for valuables, water backup and sump pump overflow, and inflation protection.
Liberty Mutual also offers a 100% home replacement coverage option. Roughly two out of every three U.S. homes are underinsured because their policies don't cover the current replacement value. This means that homeowner may have to cover significant out-of-pocket costs when rebuilding the home after a total loss. Insuring your home to full replacement value can protect you if the current cost of replacing your home turns out to be more than the market value when you took out the policy.
Also, Liberty Mutual customers can select their insurance deductible at the time they obtain a new policy, including an option to have no deductible at all.
Requirements to Get a Liberty Mutual Home Insurance Policy
To get a homeowners policy with Liberty Mutual, you have to provide several details about the property you want to insure, including its physical address, safety features, size, age, and condition. Homeowners must also provide information about all individuals listed on the mortgage or deed of the home, as well as those who live in the property on a regular basis.
Although Liberty Mutual does not explicitly state it requires a check of your financial history, your Social Security number is required as part of the application process. Having a strong credit score and a minimal claims history will help with getting a Liberty Mutual home insurance policy at an affordable rate.
Downsides of a Liberty Mutual Home Insurance Policy
The most notable downsides to a Liberty Mutual homeowner's insurance policy include the cost and less-than-ideal customer service ratings. The cost, as mentioned above, may be slightly higher than comparable policies from other providers. This may be because Liberty Mutual offers more comprehensive coverage under its standard home policy than some other insurers.
Liberty Mutual home insurance reviews around the web aren't all that impressive, either. Customers have reported service issues during the claims process, difficulty canceling, and unexplained rate increases.
Where is Liberty Mutual Insurance Available?
Liberty Mutual provides insurance coverage in all 50 states. Homeowners who apply for coverage must be able to provide the details necessary for an application, including the verifiable address of the home, owners of the property, and past claims history.
Liberty Mutual Customer Service
Liberty Mutual insurance company customer satisfaction ratings are about average on most major review providers. With J.D. Power, its 797 ranking means it is in the bottom half of insurance companies, and its BBB rating of A- includes several one- and two-star ratings.
Customers of Liberty Mutual can get in contact with the insurer with questions or claims via phone or email. Phone support is available at 1-800-290-8206 from 8 a.m. to 10 p.m. Eastern Monday through Friday, 8 a.m. to 8 p.m. Saturdays, and 11 a.m. to 5 p.m. Sundays. Customers can email via this link any time, although a response may take up to 48 hours. Liberty Mutual will also answer messages on social media, including Twitter and Facebook, as well as through its mobile app.
Bottom Line
Liberty Mutual is a well-known company offering a variety of insurance policies, including homeowner's insurance. Although Liberty Mutual has a strong reputation for comprehensive coverage when it comes to home insurance, the price can be higher for some homeowners compared to some other insurance companies. Liberty Mutual does, however, provide several ways to save through various discount programs.
Customers may be less than satisfied with Liberty Mutual's customer service, but the well-rounded coverage may be worth it in the end.