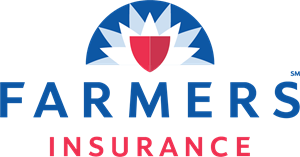 on Farmers Insurance's secure website
What we like:
No maximum liability coverage
| | |
| --- | --- |
| J.D. Power Overall Satisfaction Rating | 2 out of 5 stars |
| A.M. Best Rating | A- |
| Contact Number | 1-888-327-6335 |
| Discounts | Multi-Policy, Protective/Security Device, Smoke-Free |
See how Farmers Insurance stacks up against our top rated renters insurance companies
Many people prefer renting apartments or houses instead of being a homeowner. They don't have to worry about doing maintenance on the building or putting down permanent roots.
But in order to protect your finances from problems like water damage, theft, and fires, it's typically a good idea to sign up for renters insurance the day you move into your apartment or house.
This review will look at the costs, benefits, and downsides of Farmers renters insurance.
Farmers Insurance Company Overview
Farmers Insurance has been in the business since 1928, providing its clients with many types of insurance, including renters insurance, as well as some financial services too. Farmers Insurance was built upon the premise that farmers and ranchers should have lower insurance premiums because of their often-clean driving records.
Don't let the name and history of the company fool you though; you don't have to be a farmer to have insurance with this company—you can be a city dweller who works in an office.
Farmers Renters Insurance Review
Cost
How much you can expect to pay in renters insurance will vary depending on many factors including crime rates in your city, elevated risks in your city, the state you live in, and more. Some states, such as coastal states like Louisiana, cost more in terms of renters insurance, while other states, such as North Dakota and South Dakota, cost less.
On average, though, you should always expect to pay less than a dollar a day for renters insurance, and if you're low risk and don't have any policy add-ons (such as flood insurance), you may be able to get a good policy for less than $15 a month.
You will also pay more if you have a lot of pricey items you're looking to insure, such as jewelry or expensive art.
To get the best estimate for cost, you should take a look around your apartment and figure out the dollar amount of everything you'll want covered. You should also figure out how much liability coverage you'll want. Note that if you have a dog or other pet that could potentially hurt someone, you'll need more. Farmers Insurance agents can help you figure out what a good amount might be for your circumstances.
Coverage
Farmers Insurance gives all the typical coverage you should expect from a company, including property coverage, fire protection, liability coverage, and temporary relocation costs. You can also tailor your plan to include replacement cost coverage for your electronics and identity theft recovery assistance, although that will add to your premium.
Requirements to Get Insured
In order to get your renters insurance policy, you must actively be renting an apartment or a house. Farmers Insurance may require proof of residency, such as a copy of your lease.
Timely payments of your monthly bill—or quarterly or annual payments if you set it up that way—will ensure your policy won't have any gaps in it in case an emergency happens.
Primary Drawbacks
Farmers Insurance may not have as strong of a financial foothold as some other insurance companies do as its revenue has been down, but it still has the money to pay claims, so there is no need for alarm.
Farmers Insurance doesn't have the reputation of being the cheapest insurance provider available and also doesn't have the best reputation when it comes to customer service when there are claims involved. Other companies have a better reputation for handling claims in a quicker fashion.
Availability
Farmers renters insurance is available in all 50 states and has somewhere in the neighborhood of 48,000 independent agents. Some smaller towns, however, may not have agents. That might be an issue for those who want to do business face-to-face.
Customer Service
To contact Farmers Insurance, you can visit this page. The website is easy to navigate and Farmers Insurance makes it simple to stay in touch with an easy-to-use app and a live chat.
The customer service line can be reached at 888-327-6335 and is open from 7 a.m. to 11 p.m. Monday through Friday and 8 a.m. to 8 p.m. Saturday and Sunday, Central Standard Time.
Bottom Line
Farmers Insurance might not have the same name recognition as other companies like GEICO and State Farm, but it's still worth contacting them to get a quote. You'll want to check with several companies before deciding on a renters insurance policy.
If you're interested in bundling services, Farmers Insurance may be a good option for you because they have policies and add-ons for a wide variety of liability insurance needs.