The Best 250 Cities for Postgraduates
May 12, 2017

Posted by:

Mike Brown

Category:

Study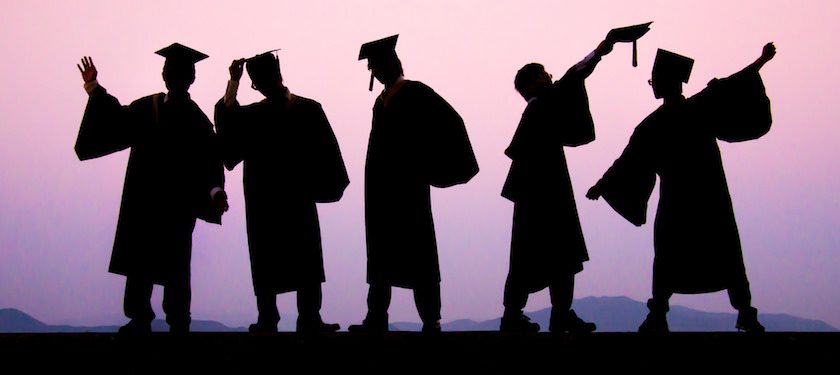 With May in full bloom, seniors around the country are counting down the few days left until graduation.
In fact, many students have already made the transition from student to alumni this Spring.
Some will go on to graduate school for their masters, law degree, or another professional diploma. Others will be joining the workforce before they even have time to unpack. And, many will use their summer for some well-deserved relaxation and traveling before they begin the job hunt.
One of the biggest questions facing many new graduates will be where they choose to begin their new journeys.
Undoubtedly, a good portion of this group will move back in with their parents in order to save some money before moving out. However, many postgraduates will want to branch out and find their own places to begin their careers. Whether they are forced to relocate because of their job or simply moving to a city near home, the moving process can be a stressful one.
LendEDU has put together a list of the 250 cities in the U.S. that present the ideal conditions for postgraduates looking to find their first homes.
Using licensed data, our list was compiled by looking at a number of criteria important for the postgraduate relocation process.
30,000 cities were evaluated for their conduciveness towards postgraduates on the following six weighted parameters:
Age Ratio Score (30%, listed in table as "AR," proportion of population ages 25-34)

Cost of Living Score (10%, listed in table as "COL," general living expenses)

Income Growth Score (20%, listed in table as "IG," projected five year income growth)

Entertainment Experience Score (20%, listed in table as "EE," number of bars, gyms, etc.)

Commute Score (5%, listed in table as "C," accessibility to commuters)

Single Ratio Score (15%, listed in table as "SR," proportion of single residents)
The cities you will find in the table below accumulated enough points to be named as one of the 250 best cities for postgraduates.
Complete Rankings of the Best 250 Cities for Postgraduates
Rank
City
State
AR
COL
IG
EE
C
SR
Final Score
1
Grand Forks
North Dakota
29.64
9.28
18.60
18.42
4.86
14.06
94.85
2
Laramie
Wyoming
29.58
9.11
19.20
16.94
4.91
14.39
94.12
3
Ruston
Louisiana
29.64
9.28
17.08
16.52
4.58
14.63
91.72
4
Blacksburg
Virginia
23.37
9.76
17.94
19.50
4.70
14.90
90.16
5
Shreveport
Louisiana
28.05
8.89
17.38
17.38
4.02
14.13
89.85
6
Radford
Virginia
27.12
9.99
13.12
19.96
4.42
14.67
89.28
7
College Station
Texas
29.55
8.10
16.20
16.08
4.70
14.57
89.20
8
Natchitoches
Louisiana
29.25
8.09
18.24
15.14
4.02
14.28
89.02
9
Florence
Alabama
29.82
9.42
14.64
18.40
3.77
12.18
88.23
10
Butte
Montana
26.52
8.90
16.24
18.68
4.79
13.05
88.18
11
West Hollywood
California
27.57
9.97
12.48
19.62
3.19
14.90
87.73
12
Emporia
Virginia
28.53
7.47
18.58
14.10
3.76
14.61
87.05
13
Beckley
West Virginia
24.06
9.42
17.74
19.34
4.02
12.42
87.00
14
Hays
Kansas
29.52
9.10
13.26
16.94
4.91
13.26
86.99
15
Ridgeland
Mississippi
28.68
9.76
13.12
18.68
4.02
12.65
86.90
16
Las Vegas
New Mexico
26.79
8.38
13.88
18.68
4.42
14.73
86.88
17
Stephenville
Texas
29.64
8.10
17.00
14.12
4.42
13.31
86.58
18
Magnolia
Arkansas
26.97
8.66
16.48
16.52
4.70
13.10
86.42
19
Okmulgee
Oklahoma
27.15
8.38
18.16
15.62
2.88
14.15
86.33
20
Bozeman
Montana
29.49
6.12
18.88
14.10
4.70
12.89
86.18
21
Missoula
Montana
29.49
6.81
16.06
15.62
4.70
13.46
86.14
22
Charleston
West Virginia
28.89
8.90
12.88
18.68
4.03
12.47
85.84
23
Pullman
Washington
24.84
7.13
16.56
17.38
4.91
14.88
85.70
24
Tahlequah
Oklahoma
29.19
7.79
16.64
15.14
3.76
13.05
85.57
25
Bossier City
Louisiana
28.26
7.79
18.74
15.14
4.03
11.54
85.49
26
Spearfish
South Dakota
28.71
7.48
18.36
15.14
4.70
11.00
85.38
27
Arcata
California
29.70
6.80
12.52
16.52
4.79
14.88
85.21
28
Pikeville
Kentucky
26.19
9.42
16.16
19.14
3.19
11.01
85.11
29
Oxford
Mississippi
25.11
8.89
13.98
18.10
4.42
14.42
84.91
30
Marshall
Texas
29.34
7.14
18.22
14.64
3.76
11.63
84.73
31
State College
Pennsylvania
29.73
7.80
14.42
13.04
4.79
14.79
84.57
32
Leesville
Louisiana
28.77
8.09
17.88
16.94
2.23
10.25
84.16
33
New Orleans
Louisiana
29.07
6.80
16.48
14.62
2.55
14.63
84.15
34
Tulsa
Oklahoma
27.99
8.09
16.38
14.62
4.24
12.83
84.15
35
Forrest City
Arkansas
29.31
8.89
9.66
17.76
4.02
14.39
84.02
36
Cleveland
Mississippi
28.95
7.13
12.64
16.08
4.70
14.30
83.79
37
Frostburg
Maryland
28.71
7.47
15.66
13.02
4.23
14.51
83.60
38
Waynesboro
Virginia
26.22
9.10
16.02
18.40
4.02
9.69
83.45
39
Canon City
Colorado
27.93
8.89
10.68
18.68
4.23
13.01
83.42
40
Eunice
Louisiana
27.18
6.80
19.28
15.14
1.93
12.98
83.31
41
Opelousas
Louisiana
25.47
7.13
18.68
15.62
2.55
13.79
83.23
42
West Memphis
Arkansas
26.76
9.10
11.54
17.76
3.76
14.22
83.14
43
Fort Dodge
Iowa
27.36
7.79
15.52
13.56
4.86
14.01
83.10
44
Portales
New Mexico
29.16
6.80
13.14
16.52
4.70
12.78
83.10
45
Great Falls
Montana
28.08
7.47
16.44
16.08
4.79
10.05
82.91
46
Hattiesburg
Mississippi
29.40
8.10
14.48
13.02
4.02
13.82
82.84
47
Starkville
Mississippi
29.43
7.48
11.80
14.64
4.70
14.61
82.66
48
Ellensburg
Washington
29.49
6.46
9.32
18.68
4.57
14.10
82.62
49
Jamestown
New York
29.70
7.79
12.82
14.10
4.70
13.34
82.44
50
Huntsville
Alabama
28.20
7.79
12.74
16.08
4.24
13.35
82.40
51
Staunton
Virginia
24.75
9.42
12.74
19.14
4.02
12.21
82.28
52
Gainesville
Florida
24.72
8.89
11.58
17.78
4.24
14.66
81.86
53
Crowley
Louisiana
26.70
6.12
19.66
14.10
1.93
13.34
81.85
54
Texarkana
Texas
27.15
8.39
11.82
17.38
4.43
12.63
81.80
55
Rocky Mount
Virginia
22.47
9.28
17.76
18.92
2.88
10.49
81.79
56
Roanoke
Virginia
19.17
9.42
17.60
19.14
4.03
12.36
81.72
57
Covington
Kentucky
28.95
9.42
7.24
18.10
3.50
14.45
81.65
58
Johnson City
Tennessee
28.74
9.88
6.66
18.92
4.42
12.84
81.46
59
Monticello
Kentucky
27.09
9.67
10.62
19.34
3.76
10.98
81.46
60
North Little Rock
Arkansas
26.46
8.90
12.10
16.52
3.77
13.55
81.29
61
Dothan
Alabama
25.77
7.80
14.72
16.52
4.24
12.20
81.24
62
Johnson City
New York
28.11
8.89
11.34
14.10
4.79
13.98
81.21
63
Chickasha
Oklahoma
28.68
6.80
18.28
13.02
4.02
10.37
81.16
64
Indiana
Pennsylvania
29.10
7.13
13.76
11.92
4.57
14.57
81.05
65
Durango
Colorado
28.44
5.16
18.76
11.38
4.43
12.84
81.01
66
Hazard
Kentucky
24.09
9.10
15.06
18.40
3.76
10.50
80.91
67
Mcalester
Oklahoma
27.60
6.46
19.06
11.92
4.42
11.28
80.74
68
Madisonville
Kentucky
25.11
8.89
13.88
17.38
4.23
11.22
80.71
69
Scottsbluff
Nebraska
26.76
8.09
13.70
16.94
4.94
10.28
80.71
70
Lafayette
Louisiana
23.43
6.81
18.78
14.62
3.20
13.70
80.54
71
Florence
Oregon
26.34
9.55
10.00
19.80
4.70
10.05
80.44
72
Little Rock
Arkansas
27.45
8.10
13.00
14.62
3.77
13.41
80.35
73
Miami
Oklahoma
27.00
8.89
10.58
18.10
4.42
11.22
80.21
74
Alamogordo
New Mexico
26.94
8.10
12.76
17.76
4.03
10.52
80.11
75
Marina Del Rey
California
26.43
9.28
11.58
16.52
1.93
14.33
80.07
76
Watertown
South Dakota
29.58
7.47
16.38
10.82
4.91
10.86
80.02
77
Las Cruces
New Mexico
28.47
6.12
15.30
13.58
4.02
12.50
79.98
78
Pampa
Texas
25.71
6.46
19.34
14.10
4.70
9.53
79.83
79
Wildwood
Florida
28.47
4.84
19.58
10.82
2.55
13.58
79.83
80
Lake Charles
Louisiana
28.14
6.13
15.32
13.58
4.02
12.60
79.79
81
Clovis
New Mexico
28.62
7.13
12.80
16.94
4.79
9.51
79.79
82
Huron
South Dakota
29.34
7.47
17.96
10.32
4.91
9.72
79.72
83
San Marcos
Texas
29.76
5.79
13.38
12.46
3.48
14.84
79.71
84
Abingdon
Virginia
23.94
9.55
16.42
17.38
2.88
9.53
79.69
85
Campbellsville
Kentucky
26.73
8.38
12.04
16.52
3.76
12.21
79.64
86
Madison Heights
Virginia
21.15
8.09
16.68
17.76
3.76
12.18
79.62
87
Deming
New Mexico
23.01
7.79
16.02
16.08
4.57
12.12
79.59
88
Auburn
Alabama
16.20
9.28
16.52
18.42
4.58
14.57
79.57
89
Fargo
North Dakota
24.36
5.79
19.18
11.94
4.79
13.50
79.56
90
Portsmouth
Ohio
28.11
8.89
6.06
18.68
3.76
14.06
79.55
91
Daytona Beach
Florida
28.20
9.67
3.62
19.34
3.77
14.75
79.34
92
Wichita Falls
Texas
27.90
7.14
13.58
14.64
4.58
11.51
79.34
93
Muskogee
Oklahoma
26.67
7.80
14.74
14.62
4.24
11.27
79.33
94
Texarkana
Arkansas
25.50
9.28
8.84
18.68
4.23
12.78
79.31
95
Blytheville
Arkansas
25.65
8.09
12.04
16.94
4.42
12.17
79.30
96
Allston
Massachusetts
29.97
5.79
14.98
11.92
1.64
14.96
79.26
97
Defuniak Springs
Florida
26.70
5.46
19.36
14.12
0.32
13.22
79.18
98
Panama City Beach
Florida
28.02
8.10
10.94
17.38
4.02
10.68
79.14
99
Anniston
Alabama
25.26
8.90
11.70
16.52
3.77
12.92
79.06
100
Rayne
Louisiana
25.89
6.12
19.60
14.10
1.39
11.96
79.06
101
Jonesboro
Arkansas
27.66
8.66
10.10
16.52
4.58
11.52
79.04
102
Decatur
Illinois
27.45
8.66
8.46
16.94
4.57
12.93
79.01
103
Ville Platte
Louisiana
24.78
7.13
18.04
15.62
1.39
12.03
78.99
104
Roswell
New Mexico
25.71
5.16
17.40
14.64
4.58
11.45
78.94
105
Oklahoma City
Oklahoma
28.47
6.47
17.50
10.84
3.77
11.87
78.92
106
Carlsbad
New Mexico
23.49
5.46
19.12
15.14
4.23
11.48
78.92
107
Pineville
Louisiana
28.26
5.79
18.16
11.92
3.19
11.40
78.72
108
Wilkes Barre
Pennsylvania
27.09
8.39
9.42
15.14
4.24
14.34
78.62
109
Tuscaloosa
Alabama
29.58
6.47
11.58
11.94
4.42
14.54
78.53
110
Ardmore
Oklahoma
23.79
7.47
18.64
13.56
4.23
10.58
78.27
111
Santa Monica
California
26.49
7.14
13.80
13.04
3.19
14.48
78.14
112
Saint Ann
Missouri
27.99
9.28
4.18
18.92
3.48
14.27
78.12
113
Morgan City
Louisiana
26.73
5.15
19.26
9.78
4.42
12.74
78.07
114
Port Richey
Florida
19.35
9.10
15.34
18.40
2.23
13.62
78.04
115
Ozark
Alabama
24.06
8.38
12.22
17.38
3.76
12.12
77.92
116
Jacksonville Beach
Florida
29.37
8.89
5.70
17.38
2.88
13.62
77.84
117
Dickinson
North Dakota
28.98
5.79
19.74
10.32
4.94
8.03
77.80
118
Asheville
North Carolina
27.42
9.11
5.58
17.76
4.25
13.65
77.77
119
San Angelo
Texas
28.23
6.13
13.54
14.10
4.42
11.28
77.70
120
Hazelwood
Missouri
28.83
8.89
4.00
18.40
3.48
14.07
77.67
121
Fort Smith
Arkansas
27.72
8.39
9.08
16.08
4.58
11.82
77.67
122
Alexander City
Alabama
24.00
8.66
12.50
16.52
4.02
11.97
77.67
123
Cookeville
Tennessee
28.53
9.42
4.40
19.14
4.24
11.93
77.66
124
Athens
Alabama
29.61
5.47
16.92
13.02
2.24
10.29
77.55
125
Alton
Illinois
27.15
7.79
9.04
16.94
3.19
13.40
77.51
126
Newport
Kentucky
27.87
7.80
9.22
14.64
3.76
13.92
77.21
127
La Grande
Oregon
29.04
6.80
7.32
17.38
4.94
11.64
77.12
128
Wenatchee
Washington
26.52
3.54
14.86
16.52
4.79
10.88
77.10
129
Jacksonville
Arkansas
27.81
7.47
12.34
13.56
3.76
12.12
77.06
130
Bristol
Tennessee
29.40
9.76
4.76
18.10
4.02
11.01
77.05
131
Hudson
Florida
21.09
9.10
15.08
18.12
1.40
12.24
77.03
132
Newport
North Carolina
29.13
7.47
14.44
11.38
3.76
10.83
77.01
133
Carbondale
Illinois
24.51
9.67
5.28
17.78
4.79
14.87
76.90
134
Danville
Virginia
21.78
9.76
8.60
19.14
4.02
13.50
76.80
135
Casper
Wyoming
27.45
5.16
19.90
9.78
4.58
9.89
76.76
136
Aberdeen
South Dakota
21.93
7.47
17.56
14.62
4.96
10.20
76.74
137
Niagara Falls
New York
26.82
8.10
7.96
15.16
4.43
14.25
76.72
138
Great Bend
Kansas
26.19
8.09
13.62
14.62
4.79
9.39
76.70
139
Klamath Falls
Oregon
26.04
6.47
11.88
16.08
4.70
11.43
76.60
140
Greenwood
Mississippi
19.83
8.66
11.42
17.78
4.43
14.45
76.56
141
Hanahan
South Carolina
28.38
5.46
15.48
11.92
4.02
11.30
76.55
142
Centralia
Washington
26.85
5.46
11.74
16.52
3.48
12.50
76.55
143
Ferndale
Michigan
28.65
9.67
0.22
19.62
3.76
14.57
76.48
144
Batesville
Arkansas
25.86
8.89
12.16
16.52
4.23
8.81
76.47
145
Salina
Kansas
26.37
8.38
11.48
14.10
4.86
11.21
76.39
146
Port Arthur
Texas
26.91
6.47
12.44
13.02
4.03
13.35
76.22
147
Alamosa
Colorado
28.35
6.46
9.48
14.10
4.91
12.86
76.15
148
Mission
Kansas
29.04
9.10
4.90
16.08
4.42
12.60
76.14
149
Russellville
Alabama
29.01
7.47
10.26
15.14
2.88
11.34
76.10
150
Plattsburgh
New York
28.86
4.85
10.84
12.48
4.70
14.34
76.07
151
Fort Walton Beach
Florida
29.07
8.10
4.06
17.38
4.24
13.14
75.99
152
Iowa City
Iowa
29.37
6.81
11.68
8.82
4.70
14.55
75.93
153
Pottsville
Pennsylvania
22.86
7.47
14.48
14.62
3.76
12.71
75.89
154
Parkville
Maryland
27.99
6.80
15.20
10.82
1.93
13.13
75.87
155
Sylva
North Carolina
25.50
9.42
6.06
18.68
4.23
11.94
75.83
156
South Lake Tahoe
California
28.53
4.01
14.96
11.38
4.58
12.36
75.82
157
Winter Park
Florida
28.68
8.39
5.08
16.52
2.88
14.27
75.81
158
Tonawanda
New York
27.15
7.47
9.56
14.62
4.23
12.78
75.81
159
Lancaster
South Carolina
28.83
7.79
7.28
16.08
2.23
13.58
75.79
160
Valley Village
California
28.11
6.12
13.70
11.92
1.64
14.28
75.77
161
Mineral Wells
Texas
27.06
5.46
18.50
8.80
3.19
12.75
75.76
162
Bogalusa
Louisiana
23.43
7.79
16.08
14.62
1.39
12.42
75.73
163
Mount Sterling
Kentucky
29.76
7.13
9.30
14.62
2.88
11.96
75.64
164
Lakewood
Washington
28.59
5.79
9.88
16.52
2.56
12.27
75.61
165
Manhattan
Kansas
22.02
6.12
15.28
13.02
4.79
14.19
75.42
166
Georgetown
South Carolina
28.98
6.12
11.68
13.56
2.23
12.84
75.41
167
Atlantic City
New Jersey
27.54
5.46
14.22
9.30
4.23
14.63
75.38
168
Brownwood
Texas
27.36
7.79
10.88
14.62
4.42
10.31
75.37
169
Speedway
Indiana
29.31
9.42
1.12
18.10
3.48
13.94
75.37
170
Peoria
Illinois
27.36
6.12
10.26
13.56
4.58
13.47
75.35
171
Coeur D Alene
Idaho
27.69
5.79
11.18
15.14
4.42
11.04
75.26
172
Addison
Texas
27.81
9.99
0.24
19.96
3.48
13.77
75.25
173
Astoria
Oregon
29.64
6.12
7.72
16.94
4.23
10.59
75.24
174
Fairborn
Ohio
29.13
8.09
3.58
16.08
4.23
14.07
75.18
175
Longview
Washington
26.85
6.12
8.68
17.38
4.42
11.73
75.18
176
Steamboat Springs
Colorado
27.33
4.02
18.36
9.32
4.79
11.34
75.16
177
Oil City
Pennsylvania
24.81
8.38
11.68
13.02
4.23
13.04
75.16
178
Joplin
Missouri
28.08
9.42
3.26
18.42
4.58
11.36
75.11
179
El Dorado
Arkansas
22.26
7.79
15.96
13.02
4.70
11.31
75.04
180
Urbana
Illinois
29.46
7.47
5.42
13.02
4.79
14.84
75.00
181
Grand Junction
Colorado
26.94
4.55
16.54
11.94
4.58
10.40
74.95
182
Chicopee
Massachusetts
27.36
5.46
9.98
14.10
4.23
13.82
74.95
183
Niles
Ohio
25.38
9.76
5.18
16.52
4.42
13.68
74.94
184
Bowling Green
Kentucky
29.13
6.80
7.92
14.10
4.24
12.72
74.91
185
Boone
North Carolina
16.62
9.28
12.16
17.38
4.57
14.87
74.88
186
Euless
Texas
28.29
7.47
10.36
14.62
2.55
11.57
74.86
187
Enterprise
Alabama
28.26
5.79
13.24
12.46
4.23
10.86
74.84
188
Harrison
Arkansas
21.93
9.28
14.82
18.68
4.42
5.69
74.81
189
Lawrence
Kansas
29.52
5.79
11.02
9.78
4.24
14.34
74.69
190
Morehead
Kentucky
28.80
5.79
9.32
14.10
2.88
13.79
74.67
191
Baltimore
Maryland
28.95
4.56
17.26
7.96
1.17
14.76
74.66
192
Radcliff
Kentucky
28.83
7.47
10.76
15.14
2.55
9.86
74.60
193
Saint Louis
Missouri
29.64
6.81
6.10
15.16
2.89
13.97
74.56
194
Spartanburg
South Carolina
26.61
8.39
3.80
18.10
4.03
13.62
74.55
195
Walla Walla
Washington
28.14
3.54
13.08
11.92
4.86
12.99
74.53
196
South Charleston
West Virginia
14.76
9.42
13.92
19.34
4.02
13.01
74.46
197
Greenbelt
Maryland
28.68
4.28
15.22
10.82
0.96
14.49
74.45
198
Payson
Arizona
21.18
8.66
14.58
18.40
4.42
7.20
74.44
199
Chico
California
29.22
2.92
13.80
9.80
4.43
14.22
74.39
200
Opelika
Alabama
26.01
6.13
13.88
13.04
4.02
11.28
74.36
201
West Warwick
Rhode Island
27.87
4.84
12.06
11.92
3.76
13.91
74.35
202
Ponca City
Oklahoma
21.87
7.14
17.66
13.02
4.86
9.71
74.25
203
Conway
Arkansas
29.55
7.80
7.34
13.58
3.50
12.47
74.23
204
Espanola
New Mexico
24.18
5.47
15.46
13.58
2.55
12.98
74.21
205
East Saint Louis
Illinois
27.39
5.46
11.58
13.02
1.94
14.79
74.18
206
Paducah
Kentucky
20.94
9.42
8.84
19.14
4.43
11.40
74.17
207
Newport News
Virginia
29.22
5.47
15.58
7.52
2.89
13.49
74.16
208
Sheridan
Wyoming
22.62
6.80
19.14
13.56
4.70
7.31
74.12
209
Mobile
Alabama
27.48
6.81
11.36
11.96
2.89
13.61
74.10
210
Eureka
California
28.50
3.77
11.58
11.38
4.79
14.06
74.08
211
Panama City
Florida
27.48
6.13
9.32
15.62
3.76
11.70
74.01
212
Tyler
Texas
25.38
6.81
12.44
13.58
4.02
11.78
74.01
213
Jennings
Louisiana
21.51
5.79
18.66
14.10
1.64
12.21
73.91
214
Artesia
New Mexico
27.69
3.77
19.10
11.38
4.79
7.04
73.76
215
Miami Beach
Florida
25.44
9.11
4.16
18.12
2.55
14.34
73.72
216
Wheat Ridge
Colorado
21.42
8.66
8.22
18.92
3.19
13.29
73.70
217
Woonsocket
Rhode Island
27.48
4.55
12.62
11.92
3.19
13.94
73.70
218
Venice
Florida
27.30
9.67
5.32
19.34
3.76
8.30
73.69
219
Lock Haven
Pennsylvania
26.85
6.46
9.84
11.92
4.23
14.39
73.69
220
Pueblo
Colorado
25.05
7.47
7.44
16.94
4.02
12.65
73.56
221
Searcy
Arkansas
27.84
6.82
13.74
12.48
4.23
8.40
73.51
222
Ripley
Tennessee
23.37
8.89
5.92
18.68
3.48
13.14
73.48
223
West Lafayette
Indiana
29.10
7.47
3.18
14.10
4.79
14.84
73.47
224
Medford
Oregon
28.32
5.79
6.54
16.08
4.79
11.94
73.46
225
Kalispell
Montana
22.86
5.79
18.16
14.10
4.70
7.77
73.38
226
Depew
New York
26.07
6.80
11.38
13.02
4.23
11.87
73.37
227
Clarksville
Arkansas
27.96
8.66
6.78
16.52
4.57
8.82
73.31
228
Bellefonte
Pennsylvania
27.81
6.80
13.06
11.38
3.76
10.47
73.28
229
Hopkinsville
Kentucky
26.73
8.09
6.68
15.62
4.42
11.73
73.27
230
Metairie
Louisiana
27.48
6.12
10.26
13.04
3.49
12.87
73.26
231
Bluefield
West Virginia
14.34
9.83
13.40
19.80
3.48
12.41
73.26
232
Brenham
Texas
22.44
6.80
12.38
14.62
4.57
12.42
73.23
233
Statesboro
Georgia
29.52
6.13
6.26
12.46
4.24
14.60
73.20
234
West Springfield
Massachusetts
27.27
4.84
11.28
12.46
3.76
13.58
73.18
235
Columbia
Mississippi
24.69
6.80
18.48
10.82
0.96
11.43
73.18
236
Reidsville
North Carolina
29.49
8.66
3.86
17.76
2.55
10.80
73.12
237
Albuquerque
New Mexico
27.57
4.85
12.04
11.94
3.76
12.92
73.08
238
Lacey
Washington
28.50
4.28
9.72
14.62
3.19
12.75
73.06
239
Clarkston
Washington
20.67
7.47
10.98
17.38
4.79
11.72
73.00
240
Aberdeen
Maryland
25.86
4.84
17.54
9.30
2.55
12.92
73.00
241
Columbia
Kentucky
19.11
8.66
13.92
17.76
3.19
10.35
72.99
242
Paragould
Arkansas
24.78
8.89
8.66
17.76
4.42
8.46
72.97
243
Foley
Alabama
26.10
7.47
10.28
14.62
4.23
10.25
72.95
244
Danville
Pennsylvania
26.25
6.13
15.02
10.84
4.23
10.47
72.94
245
Coos Bay
Oregon
24.30
7.79
4.30
18.68
4.57
13.28
72.92
246
Sparta
Tennessee
27.96
9.55
4.40
19.34
3.48
8.18
72.91
247
Burlington
North Carolina
29.01
8.38
2.98
16.08
4.02
12.44
72.90
248
Pryor
Oklahoma
25.80
6.80
14.28
15.14
4.23
6.63
72.88
249
Greenville
Ohio
28.74
8.89
1.74
17.76
4.02
11.73
72.88
250
Monticello
Arkansas
23.25
8.09
11.28
14.62
4.23
11.37
72.84
28.17
4.55
12.06
9.30
4.42
14.34
72.84
25.95
3.32
17.58
6.74
4.79
14.45
72.83
28.11
8.10
4.98
15.62
3.49
12.51
72.81
28.98
5.16
5.82
14.12
4.24
14.46
72.78
28.29
3.31
19.26
6.74
3.19
11.99
72.78
23.25
8.90
6.20
16.94
3.49
14.00
72.77
27.63
3.32
18.80
7.14
1.94
13.89
72.72
27.18
6.46
13.26
8.80
4.23
12.75
72.68
29.04
8.09
1.96
15.62
4.86
13.11
72.68
21.57
6.80
17.54
10.82
2.88
13.04
72.64
26.07
3.77
16.12
7.96
4.42
14.28
72.62
22.50
9.10
7.02
18.10
3.76
12.09
72.57
28.80
4.85
10.84
9.32
4.42
14.30
72.52
26.58
8.39
4.26
15.62
4.43
13.23
72.51
28.05
4.02
11.54
11.38
3.49
14.03
72.51
25.29
6.46
11.74
12.46
2.88
13.61
72.43
29.46
5.79
6.08
13.04
4.42
13.58
72.37
24.96
9.10
8.66
18.68
4.42
6.54
72.36
25.38
8.10
6.72
17.38
4.42
10.34
72.34
20.97
6.81
19.14
13.02
4.58
7.80
72.32
28.32
5.15
19.28
10.32
4.79
4.46
72.31
26.40
7.47
8.84
13.56
4.58
11.46
72.31
28.74
2.02
14.46
7.96
4.91
14.22
72.31
26.94
6.80
6.74
15.62
3.19
12.98
72.27
23.88
8.09
7.02
15.62
3.48
14.16
72.25
25.23
5.79
19.62
10.32
4.42
6.87
72.25
27.54
7.13
3.52
16.08
3.48
14.49
72.24
24.96
7.47
14.54
15.62
3.76
5.88
72.23
27.60
5.16
13.92
9.30
4.03
12.20
72.20
22.89
8.09
11.46
16.08
1.93
11.75
72.20
28.56
3.54
15.34
9.78
0.26
14.72
72.19
29.34
7.14
3.90
13.58
4.70
13.50
72.16
29.40
8.09
0.22
17.76
3.48
13.20
72.15
26.97
6.80
6.20
13.02
4.79
14.37
72.15
27.57
4.01
18.44
9.78
3.76
8.58
72.14
28.89
7.47
1.64
14.62
4.91
14.60
72.12
27.69
5.46
13.88
7.52
4.02
13.55
72.11
27.48
6.12
8.92
11.38
4.02
14.19
72.11
27.00
6.46
6.42
16.08
4.86
11.28
72.10
26.10
3.77
17.36
8.40
3.20
13.19
72.02
27.39
6.12
11.06
10.84
3.20
13.40
72.00
26.73
8.09
10.46
16.52
4.23
5.97
72.00
26.46
3.77
17.86
7.52
2.55
13.82
71.97
26.79
8.38
0.08
18.40
3.76
14.51
71.91
25.14
6.80
16.50
10.82
3.48
9.17
71.91
26.34
5.46
18.48
9.78
2.23
9.59
71.88
23.19
7.47
11.22
15.62
3.76
10.62
71.88
23.58
9.28
4.88
19.34
4.57
10.17
71.82
28.35
5.46
10.46
15.14
4.79
7.62
71.82
26.10
4.01
19.38
7.96
1.93
12.39
71.77
24.39
8.38
10.34
11.92
3.19
13.53
71.75
20.34
6.47
11.26
17.38
4.23
12.06
71.74
21.09
6.80
19.64
15.14
4.23
4.82
71.72
15.03
6.47
18.30
13.56
4.03
14.30
71.69
28.62
8.39
1.50
16.52
2.56
14.09
71.67
23.52
8.90
7.24
16.52
3.20
12.27
71.65
27.12
4.28
13.14
10.32
2.88
13.82
71.55
28.74
2.92
16.84
7.12
2.55
13.38
71.55
29.01
4.84
8.78
11.94
4.24
12.74
71.55
28.47
3.77
14.36
6.74
4.23
13.97
71.54
24.75
7.13
9.66
13.02
3.19
13.74
71.49
28.59
7.13
1.54
16.08
4.86
13.26
71.46
27.42
8.38
0.10
18.40
3.48
13.67
71.45
27.24
3.54
16.98
7.96
1.39
14.31
71.42
28.38
7.47
4.74
16.52
4.02
10.29
71.42
24.99
9.10
0.72
18.10
4.42
14.07
71.40
20.67
6.80
18.62
13.56
0.26
11.46
71.37
28.86
7.79
4.60
16.08
2.55
11.45
71.32
28.65
5.79
11.38
7.52
4.42
13.55
71.30
21.18
5.15
19.90
11.38
4.42
9.27
71.30
17.19
9.76
12.52
17.38
4.03
10.35
71.23
24.72
4.02
17.86
9.32
4.25
11.04
71.21
28.62
7.79
4.68
16.94
3.76
9.41
71.19
25.80
6.46
15.50
13.04
4.24
6.12
71.16
27.81
6.81
6.16
14.62
3.19
12.56
71.15
29.10
5.46
7.28
12.46
3.19
13.65
71.14
26.52
9.28
2.64
17.76
2.55
12.39
71.14
21.18
7.14
10.42
16.08
4.02
12.30
71.14
23.49
8.38
10.98
16.08
4.86
7.34
71.12
27.72
4.84
12.54
9.78
3.19
12.99
71.06
7.92
8.39
18.64
17.78
4.42
13.91
71.06
29.31
4.84
8.84
11.38
1.93
14.73
71.03
24.78
7.79
10.58
16.52
3.48
7.88
71.03
29.25
1.46
16.78
4.76
4.03
14.69
70.96
26.91
8.10
0.06
18.42
2.89
14.57
70.94
27.39
7.79
0.08
17.76
3.19
14.64
70.85
28.98
3.11
15.44
6.00
4.23
13.08
70.84
29.10
6.13
6.26
14.10
2.24
13.01
70.84
28.02
8.09
0.80
16.52
4.70
12.69
70.82
26.34
4.01
19.18
7.96
3.19
10.13
70.81
28.95
5.79
12.98
15.62
3.48
3.95
70.77
15.15
8.66
13.88
17.38
4.70
11.00
70.76
28.02
4.28
9.52
14.62
1.64
12.68
70.76
27.24
5.79
8.26
12.48
3.76
13.22
70.74
27.54
7.47
12.86
13.02
3.19
6.60
70.68
22.62
7.47
5.24
16.52
4.58
14.22
70.65
27.60
9.10
0.94
16.08
3.77
13.14
70.63
16.26
9.67
11.26
19.50
3.19
10.71
70.59
29.10
4.55
11.54
6.74
4.86
13.74
70.53
26.01
7.47
3.80
16.52
4.42
12.30
70.52
27.33
4.01
13.62
6.36
4.57
14.58
70.47
29.34
6.46
4.50
14.10
2.23
13.82
70.45
26.64
7.80
0.30
17.76
4.03
13.89
70.42
26.49
3.54
17.42
7.54
3.19
12.24
70.42
27.24
4.84
13.82
7.96
2.88
13.68
70.42
29.40
1.81
15.60
5.30
3.48
14.82
70.41
28.59
5.47
3.48
16.52
2.56
13.77
70.39
23.43
6.12
10.66
14.62
1.64
13.89
70.36
24.51
3.31
15.66
10.82
4.57
11.46
70.33
24.63
8.66
2.28
17.38
3.76
13.61
70.32
18.99
6.46
17.96
12.46
3.19
11.25
70.31
29.82
2.28
13.42
7.12
2.88
14.79
70.31
18.63
9.28
10.88
18.10
0.50
12.92
70.31
19.53
9.28
6.28
17.76
3.20
14.22
70.27
26.49
7.80
5.24
14.62
4.86
11.25
70.26
17.97
6.12
15.24
13.02
4.02
13.89
70.26
29.67
5.15
9.20
8.80
3.48
13.94
70.24
25.53
4.28
16.66
9.30
2.88
11.58
70.23
29.58
5.46
8.74
11.38
3.20
11.87
70.22
27.99
7.80
0.84
15.14
4.23
14.21
70.21
27.57
1.81
18.14
5.66
2.88
14.13
70.19
25.53
7.13
8.78
14.10
4.79
9.84
70.17
28.86
4.85
7.52
13.04
2.55
13.28
70.10
29.04
6.12
2.78
12.46
4.91
14.78
70.08
28.65
7.13
4.58
14.10
4.02
11.60
70.07
27.12
2.02
16.60
6.00
4.42
13.86
70.02
28.56
2.29
14.90
6.36
3.49
14.42
70.02
28.08
7.48
3.10
15.62
4.02
11.70
70.00
23.28
7.47
13.72
10.32
4.02
11.19
70.00
21.03
3.77
19.90
8.38
4.86
12.05
69.98
18.09
7.47
14.48
13.56
4.42
11.96
69.97
27.81
4.01
9.44
10.82
3.48
14.40
69.96
19.47
7.13
16.96
14.10
2.88
9.42
69.96
26.82
5.79
9.00
11.92
3.19
13.23
69.95
26.97
4.55
15.68
7.12
1.17
14.46
69.95
26.64
3.77
19.60
7.52
1.17
11.25
69.95
8.37
9.28
14.92
19.14
4.03
14.19
69.93
26.52
7.13
3.60
14.62
4.79
13.25
69.90
25.05
6.12
7.56
14.10
3.49
13.53
69.85
29.28
6.13
4.82
10.32
4.79
14.51
69.85
28.68
7.14
0.38
15.16
4.24
14.22
69.82
21.93
8.39
9.22
15.16
3.19
11.90
69.79
23.52
8.90
0.50
18.92
4.03
13.89
69.76
27.78
6.81
9.52
8.80
2.88
13.95
69.74
27.72
3.11
15.18
8.80
0.26
14.67
69.74
26.82
3.54
14.00
9.30
1.93
14.15
69.74
20.40
9.10
9.42
18.12
3.76
8.90
69.70
20.67
5.46
17.22
13.02
2.23
11.07
69.67
29.70
5.80
1.84
13.58
4.02
14.72
69.66
16.68
8.39
11.34
14.64
4.58
13.98
69.61
27.03
7.14
5.56
14.12
4.02
11.75
69.61
24.81
8.38
1.20
17.76
2.88
14.58
69.61
26.10
7.13
10.28
8.80
3.48
13.80
69.59
21.99
8.38
9.26
14.62
4.42
10.92
69.59
23.19
4.28
17.88
9.78
3.19
11.21
69.53
16.53
8.66
14.14
17.78
1.39
11.01
69.51
28.59
4.28
14.30
7.96
0.96
13.38
69.47
28.86
7.14
3.24
13.02
4.23
12.98
69.47
24.84
7.13
11.70
11.92
4.23
9.65
69.47
22.35
8.89
3.28
17.38
3.49
14.07
69.46
25.95
6.46
13.68
7.96
4.57
10.83
69.45
25.29
7.13
6.06
14.10
4.79
12.06
69.43
24.27
9.42
6.40
18.92
3.48
6.93
69.42
26.94
3.77
9.62
10.82
4.23
14.03
69.41
28.02
2.75
16.74
5.02
4.02
12.86
69.40
23.94
6.47
8.00
13.02
4.24
13.73
69.40
26.79
6.47
5.42
14.62
4.03
12.05
69.37
27.09
6.81
4.62
14.12
3.77
12.95
69.35
26.97
6.12
3.96
14.62
4.42
13.22
69.31
20.61
7.79
8.90
16.08
2.88
13.02
69.28
23.46
5.15
15.42
9.30
2.23
13.70
69.26
27.24
4.55
6.92
11.38
4.91
14.25
69.25
22.95
8.66
3.88
18.40
4.57
10.79
69.25
9.36
9.10
15.56
17.38
4.42
13.38
69.20
18.84
6.12
15.90
11.40
2.56
14.37
69.19
28.92
3.54
14.90
5.66
2.88
13.29
69.19
27.78
2.75
15.58
7.96
0.20
14.79
69.06
28.23
2.28
14.94
6.36
3.19
14.04
69.04
21.72
8.09
12.00
11.92
3.48
11.82
69.03
18.09
7.47
14.16
13.02
4.70
11.58
69.02
27.54
6.80
5.50
15.14
4.23
9.78
68.99
28.17
7.80
1.16
15.14
3.20
13.52
68.99
10.65
9.10
18.14
18.68
3.76
8.66
68.98
27.06
6.46
5.54
11.92
4.57
13.37
68.92
26.25
8.09
2.62
15.14
4.70
12.11
68.90
21.30
5.79
17.94
11.38
3.19
9.24
68.84
26.43
6.81
5.06
15.14
2.55
12.84
68.83
28.68
3.32
9.52
11.94
2.55
12.80
68.81
27.84
2.15
16.26
5.02
4.57
12.95
68.79
28.83
5.46
7.00
10.82
4.57
12.11
68.79
29.40
2.28
15.42
4.24
3.20
14.24
68.78
25.65
5.46
9.42
13.02
3.48
11.75
68.78
29.55
0.96
16.28
2.28
4.79
14.91
68.77
29.43
2.15
17.38
4.00
1.17
14.63
68.75
21.66
6.13
5.78
16.52
4.58
14.06
68.72
25.26
7.14
5.02
13.58
3.20
14.51
68.71
24.78
8.39
0.70
16.94
4.42
13.47
68.70
29.13
3.77
11.50
6.74
3.49
14.07
68.70
24.51
7.79
2.20
16.52
3.19
14.48
68.69
26.43
7.13
9.72
10.32
4.42
10.64
68.65
16.83
9.42
5.52
19.14
4.42
13.29
68.62
18.54
8.10
11.42
13.02
4.25
13.29
68.62
27.90
2.43
19.00
4.76
3.20
11.31
68.60
29.61
6.12
10.00
7.12
4.42
11.33
68.59
28.38
5.15
14.20
7.52
2.23
11.10
68.58
23.37
8.39
4.66
15.62
3.77
12.77
68.58
26.79
2.92
10.74
14.10
4.70
9.33
68.58
19.35
8.66
11.48
16.94
3.48
8.58
68.49
27.63
6.13
0.04
16.52
3.49
14.67
68.48
24.96
8.39
0.38
18.42
3.76
12.56
68.47
28.02
8.09
1.16
16.52
4.42
10.26
68.47
26.70
5.16
8.72
11.96
2.89
13.04
68.46
27.57
6.47
4.44
13.04
3.49
13.44
68.45
26.25
6.12
9.52
11.94
4.42
10.19
68.44
16.98
6.46
17.08
13.56
4.91
9.44
68.42
28.41
3.11
10.88
9.78
4.23
11.99
68.40
27.42
5.16
10.06
11.94
4.25
9.56
68.38
29.01
4.55
10.46
7.96
2.88
13.50
68.36
26.31
6.12
10.86
12.46
4.02
8.57
68.33
17.10
9.67
5.36
19.50
4.02
12.68
68.32
13.83
7.80
17.42
13.04
3.50
12.72
68.31
29.49
3.11
8.52
9.30
3.19
14.69
68.30
27.96
2.92
14.70
7.96
0.16
14.58
68.28
27.00
7.79
1.26
15.14
4.23
12.86
68.28
27.18
2.58
18.64
6.00
4.02
9.86
68.27
26.31
6.12
11.82
10.82
1.93
11.27
68.27
26.25
4.01
17.70
9.78
1.64
8.87
68.25
22.47
8.09
7.28
15.62
2.55
12.23
68.23
24.27
5.46
16.02
10.32
0.50
11.66
68.23
26.91
6.80
0.04
16.94
4.02
13.52
68.22
22.68
8.66
7.52
17.38
4.42
7.56
68.22
14.43
9.10
10.92
16.08
4.86
12.80
68.18
22.68
7.14
15.28
13.02
1.39
8.66
68.17
28.44
5.79
4.96
10.84
4.02
14.07
68.12
16.83
6.13
14.70
13.58
4.42
12.47
68.12
28.74
7.13
3.02
16.08
2.55
10.61
68.12
26.13
4.01
16.00
6.36
4.91
10.71
68.12
26.91
3.77
11.82
9.78
2.23
13.61
68.12
28.11
6.46
3.58
17.76
4.94
7.25
68.10
27.84
4.28
14.28
6.74
1.39
13.52
68.05
27.57
5.46
0.74
14.62
4.79
14.87
68.04
24.99
7.80
1.96
16.94
3.20
13.14
68.03
26.13
8.09
4.72
14.62
4.70
9.75
68.01
22.20
7.13
6.52
14.12
3.48
14.55
68.00
22.05
9.10
7.28
17.76
2.23
9.57
67.99
25.92
6.12
9.50
12.46
3.49
10.50
67.99
29.07
5.16
5.70
10.32
3.50
14.22
67.97
14.34
5.79
12.74
16.94
4.24
13.88
67.93
23.64
6.47
10.30
10.34
4.43
12.75
67.93
26.91
3.54
11.52
10.32
4.23
11.40
67.92
26.49
7.47
1.10
15.62
3.76
13.44
67.88
27.15
5.46
8.86
12.46
2.88
11.06
67.86
29.01
5.80
3.60
10.82
4.70
13.92
67.85
21.42
8.38
5.26
17.38
4.02
11.39
67.84
18.54
4.01
19.74
9.30
4.70
11.55
67.84
29.16
6.81
1.24
14.62
1.66
14.34
67.83
22.05
8.66
6.04
15.14
4.02
11.91
67.82
23.94
6.81
10.88
13.04
4.42
8.70
67.79
25.26
4.28
16.14
8.38
4.23
9.50
67.79
28.83
7.79
2.04
15.62
4.23
9.27
67.78
20.61
8.90
3.20
18.12
2.89
14.04
67.76
26.88
6.47
0.32
16.52
4.23
13.31
67.73
13.47
8.39
13.44
15.62
4.42
12.38
67.72
24.12
7.79
9.72
13.58
4.42
8.09
67.71
28.92
3.32
10.14
7.14
3.77
14.42
67.70
24.60
5.15
14.94
7.96
1.39
13.65
67.69
24.78
5.15
13.54
9.78
1.40
13.04
67.69
22.26
7.47
11.14
10.82
4.23
11.72
67.64
11.85
8.39
18.06
16.52
1.94
10.88
67.63
17.97
8.89
11.08
17.76
2.23
9.69
67.62
24.48
8.38
3.42
16.08
3.19
12.06
67.61
10.47
7.47
16.86
14.62
4.03
14.16
67.61
24.30
3.31
16.32
6.74
4.03
12.87
67.57
12.54
7.47
16.20
14.62
3.76
12.98
67.56
28.62
3.12
9.04
11.94
1.94
12.90
67.56
22.71
6.81
14.26
13.04
0.97
9.77
67.55
26.91
3.32
9.32
11.96
4.42
11.61
67.54
15.75
5.47
15.08
14.10
4.03
13.10
67.52
21.24
7.79
8.60
13.02
4.70
12.17
67.51
26.64
7.80
0.08
17.78
1.93
13.28
67.51
22.59
7.48
5.46
13.58
4.42
13.95
67.48
28.65
1.81
11.30
7.14
4.58
13.98
67.46
14.88
8.38
13.34
15.14
4.23
11.48
67.45
28.71
4.01
4.44
13.02
4.86
12.39
67.43
21.75
6.81
10.98
14.12
3.50
10.25
67.40
28.11
5.80
5.88
10.82
3.48
13.31
67.40
22.71
8.09
5.08
14.62
3.76
13.13
67.38
27.54
2.29
15.02
4.76
3.20
14.55
67.36
28.23
5.47
8.36
7.96
4.42
12.92
67.36
28.92
4.85
4.98
11.38
3.20
14.01
67.34
23.37
5.46
17.82
11.38
1.93
7.34
67.30
22.77
5.46
13.20
10.82
3.76
11.28
67.29
28.11
4.01
13.88
4.76
4.86
11.67
67.29
27.48
5.46
7.66
10.82
4.23
11.61
67.26
24.36
3.77
12.54
7.96
4.57
14.04
67.24
22.47
7.14
4.58
15.14
4.02
13.85
67.19
24.51
8.66
3.38
16.08
2.55
12.02
67.19
23.64
6.46
7.54
13.56
3.19
12.80
67.19
23.82
8.66
1.84
16.94
2.88
13.04
67.17
25.53
4.55
15.56
10.32
1.64
9.56
67.16
25.68
5.16
11.26
9.80
1.94
13.32
67.16
20.28
7.80
6.52
15.16
3.76
13.61
67.13
21.30
9.10
2.22
18.40
4.70
11.40
67.12
16.53
9.42
9.58
18.68
3.19
9.62
67.02
23.94
8.09
6.86
16.52
3.49
8.09
66.99
24.00
7.47
6.72
11.38
4.57
12.81
66.95
19.68
6.80
12.24
13.56
3.19
11.48
66.95
22.86
8.09
4.00
16.52
3.48
11.97
66.92
26.34
5.79
7.94
13.56
2.88
10.41
66.92
25.23
3.77
15.58
7.96
1.93
12.42
66.89
29.55
2.58
13.54
5.02
1.64
14.54
66.87
28.11
7.14
2.24
14.62
1.94
12.81
66.86
17.04
6.46
16.32
14.62
3.19
9.23
66.86
28.29
4.01
13.22
6.36
1.64
13.32
66.84
25.02
8.09
7.94
16.08
2.24
7.46
66.83
28.62
4.28
12.26
4.76
3.76
13.14
66.82
22.50
8.66
3.76
17.38
4.70
9.80
66.79
28.95
3.77
7.78
9.78
2.23
14.28
66.79
26.19
2.03
14.32
7.96
2.88
13.38
66.76
24.27
8.09
3.74
15.62
3.19
11.81
66.72
22.20
8.66
4.10
16.08
4.23
11.43
66.70
22.62
5.46
13.12
13.56
0.96
10.98
66.70
25.44
4.29
17.58
10.32
4.24
4.82
66.69
24.21
5.15
15.96
8.80
4.42
8.13
66.67
25.32
7.48
0.04
17.78
2.88
13.13
66.63
20.52
4.28
16.80
9.30
2.88
12.84
66.62
29.73
2.43
13.94
5.04
2.23
13.22
66.59
20.76
9.76
5.62
17.38
2.88
10.19
66.58
22.26
5.79
15.86
10.32
4.96
7.37
66.56
27.00
6.80
0.28
15.14
2.55
14.76
66.53
28.23
4.02
14.76
5.32
4.70
9.50
66.52
29.64
5.80
10.94
11.38
3.19
5.55
66.50
28.98
3.11
13.92
7.52
3.19
9.77
66.49
24.15
5.47
5.42
14.12
4.03
13.29
66.48
28.20
3.54
13.14
4.24
3.48
13.88
66.48
27.03
3.77
12.54
6.00
3.48
13.65
66.47
21.99
8.09
9.52
16.52
1.93
8.42
66.47
24.36
8.38
1.54
15.14
4.42
12.62
66.45
28.11
3.31
11.22
11.38
2.88
9.54
66.44
26.79
2.75
14.70
6.74
4.79
10.65
66.42
24.06
7.13
2.34
16.08
3.48
13.29
66.38
29.16
0.91
16.88
2.28
4.57
12.57
66.37
26.49
8.09
2.28
17.38
4.42
7.68
66.34
20.88
9.28
3.74
18.68
2.55
11.15
66.27
14.55
6.80
15.46
13.56
0.96
14.88
66.21
23.49
5.79
15.80
12.46
1.39
7.28
66.21
28.65
2.92
8.10
7.12
4.57
14.82
66.18
25.47
7.14
3.52
13.02
2.56
14.48
66.18
23.43
7.47
3.96
13.02
4.02
14.25
66.15
27.54
3.54
9.26
8.38
3.48
13.95
66.15
29.16
1.54
16.60
4.50
4.02
10.34
66.15
25.89
1.81
13.76
5.30
4.57
14.82
66.15
23.16
8.38
3.96
14.62
4.42
11.61
66.15
27.21
7.14
3.48
13.02
3.49
11.81
66.14
25.98
7.79
3.82
13.56
2.88
12.11
66.13
23.82
6.80
5.98
12.46
4.02
13.05
66.13
27.54
3.77
15.64
8.38
4.42
6.35
66.09
26.49
5.16
9.14
10.32
3.49
11.42
66.01
24.18
7.48
1.76
15.62
4.02
12.95
66.01
27.27
7.13
5.24
16.08
2.23
8.06
66.01
24.90
3.54
11.52
9.30
2.88
13.85
65.98
27.75
5.46
7.84
9.80
4.42
10.68
65.95
24.00
7.79
1.14
16.52
3.76
12.74
65.94
25.83
7.47
4.34
12.46
4.57
11.25
65.92
18.21
7.80
10.74
11.94
4.70
12.53
65.92
26.37
6.80
1.10
14.10
4.02
13.52
65.90
29.01
2.43
12.16
4.24
3.49
14.57
65.90
26.82
5.16
10.50
7.14
4.79
11.48
65.89
21.93
4.01
14.28
9.78
2.88
13.01
65.88
25.35
8.38
1.68
14.10
3.48
12.89
65.88
17.46
9.67
5.70
18.68
3.76
10.61
65.87
27.33
6.82
0.30
14.64
2.88
13.88
65.84
27.63
4.28
13.76
6.74
1.93
11.49
65.83
28.38
4.55
7.62
10.32
3.19
11.76
65.82
28.20
6.12
0.26
13.58
3.49
14.15
65.79
24.00
4.84
14.08
10.32
3.19
9.36
65.79
27.75
5.79
4.66
13.56
3.76
10.26
65.78
24.36
2.75
13.22
15.14
4.57
5.70
65.74
29.07
5.46
0.72
13.02
3.49
13.91
65.67
27.72
6.80
4.30
16.52
4.02
6.30
65.66
22.05
2.92
19.18
6.74
4.79
9.96
65.64
25.62
5.15
8.90
11.38
4.02
10.56
65.63
29.13
5.47
7.60
11.94
2.24
9.24
65.62
27.90
5.15
8.44
11.94
4.02
8.16
65.61
20.10
7.47
14.02
9.78
3.19
11.03
65.59
24.54
7.14
4.22
14.10
4.24
11.33
65.57
24.00
4.28
7.52
14.62
4.02
11.12
65.55
27.48
4.01
14.00
6.36
1.39
12.29
65.53
25.74
5.15
12.06
9.30
2.55
10.73
65.52
26.04
7.13
0.18
15.14
3.19
13.83
65.51
23.04
7.79
8.72
11.38
4.57
10.01
65.51
28.50
5.16
3.58
10.32
3.76
14.18
65.50
28.74
4.29
7.40
10.84
4.58
9.65
65.49
11.64
6.80
18.42
13.56
2.88
12.20
65.49
26.07
6.80
2.52
13.58
4.02
12.48
65.47
28.05
2.75
13.54
9.30
2.23
9.59
65.46
19.05
8.10
7.22
14.10
3.77
13.22
65.45
24.18
7.13
10.62
12.46
3.48
7.58
65.45
26.10
7.13
0.06
16.08
1.17
14.90
65.43
15.57
8.66
9.56
15.14
4.02
12.48
65.43
28.38
2.76
12.52
6.38
2.88
12.50
65.42
25.29
7.13
3.16
11.38
4.57
13.86
65.39
26.64
6.81
2.26
14.64
4.57
10.47
65.39
27.36
4.84
8.22
10.32
3.76
10.89
65.39
26.88
7.48
1.04
13.02
4.03
12.92
65.37
23.61
6.47
9.52
13.58
3.20
8.96
65.34
27.12
4.84
5.76
13.02
1.64
12.92
65.30
29.61
0.75
14.10
1.76
4.57
14.48
65.27
29.37
1.90
9.94
6.00
3.76
14.30
65.26
26.10
7.47
3.12
12.46
4.42
11.67
65.24
26.97
1.90
15.52
5.66
0.40
14.78
65.23
20.76
5.46
17.78
11.38
2.23
7.58
65.19
27.87
4.56
7.00
8.80
3.76
13.19
65.17
25.71
2.02
18.34
5.30
0.63
13.17
65.17
17.88
8.38
6.84
16.52
2.55
13.01
65.17
23.19
9.10
1.62
18.10
4.23
8.88
65.12
12.06
5.46
15.92
15.14
3.48
13.05
65.11
29.88
1.54
14.00
3.32
1.39
14.96
65.09
28.38
5.15
9.50
12.46
4.70
4.88
65.06
26.46
5.79
11.48
8.38
3.50
9.44
65.04
18.54
9.28
4.82
18.10
3.76
10.53
65.03
24.75
4.84
13.70
13.02
2.23
6.48
65.02
22.77
7.80
5.68
10.84
4.24
13.67
65.00
28.77
3.31
12.30
5.66
1.17
13.79
64.99
22.68
5.46
9.68
11.94
2.89
12.35
64.99
27.69
5.15
5.54
13.02
1.64
11.94
64.98
21.87
4.02
12.62
8.80
3.76
13.91
64.98
25.11
7.47
3.76
13.02
4.02
11.60
64.97
19.47
7.79
4.42
16.08
3.19
13.97
64.92
15.75
7.47
8.66
16.08
3.76
13.19
64.91
21.81
7.47
9.76
9.78
1.94
14.15
64.91
14.88
9.10
6.98
16.52
4.23
13.17
64.88
22.59
8.38
1.18
17.38
4.23
11.09
64.85
20.61
8.89
3.52
14.10
3.77
13.95
64.84
25.38
2.58
14.98
6.36
1.93
13.59
64.82
18.69
8.89
1.64
17.38
4.23
13.98
64.81
26.25
7.79
2.06
15.62
1.64
11.45
64.81
28.65
4.84
0.74
11.94
4.43
14.21
64.80
27.81
5.47
2.38
14.64
4.42
10.08
64.80
18.99
4.01
16.84
7.52
2.56
14.88
64.80
28.11
6.46
3.42
11.38
3.19
12.21
64.77
27.90
4.01
13.06
6.00
1.39
12.39
64.75
29.61
1.12
17.16
1.76
0.78
14.31
64.74
21.24
8.66
4.62
13.56
4.02
12.62
64.71
26.40
5.15
8.54
6.36
4.57
13.65
64.67
4.86
8.38
18.84
16.08
2.88
13.62
64.66
29.43
4.28
7.90
10.32
1.17
11.54
64.63
28.50
6.12
2.42
9.80
3.49
14.30
64.62
22.89
7.47
2.86
14.12
3.77
13.52
64.62
13.62
6.47
16.44
10.84
3.76
13.49
64.62
26.40
2.42
17.60
7.12
3.48
7.58
64.60
26.61
7.13
3.78
16.52
2.55
8.00
64.58
29.13
1.24
14.34
2.06
3.49
14.33
64.58
19.05
3.77
11.98
10.82
4.42
14.54
64.57
24.39
4.28
17.96
7.52
2.55
7.86
64.56
19.68
4.28
14.92
10.32
3.76
11.58
64.54
28.71
4.84
1.72
11.38
4.42
13.47
64.54
27.87
6.13
2.32
10.34
4.25
13.62
64.53
28.44
5.47
12.58
8.40
3.49
6.14
64.52
12.90
9.55
6.20
18.42
3.48
13.95
64.50
29.52
2.28
9.52
5.30
4.70
13.19
64.50
29.79
0.72
13.12
1.68
4.42
14.78
64.50
10.05
9.42
10.58
18.40
2.23
13.82
64.50
29.67
4.84
7.82
9.78
3.48
8.88
64.47
24.51
8.09
0.06
18.10
1.93
11.78
64.47
23.25
7.79
0.48
15.62
4.79
12.54
64.47
27.69
1.18
19.60
2.06
0.78
13.13
64.44
24.09
7.47
1.60
15.14
4.23
11.88
64.41
28.62
5.46
11.46
7.12
3.48
8.27
64.41
26.67
2.92
11.06
6.00
3.76
13.98
64.39
25.05
3.54
13.88
6.38
0.79
14.73
64.37
27.27
3.11
9.50
8.38
2.55
13.55
64.35
19.53
7.14
7.68
15.14
2.24
12.62
64.35
27.24
4.84
6.66
9.78
3.76
12.02
64.29
26.64
5.46
7.60
8.40
4.25
11.94
64.29
17.94
8.66
6.92
17.38
1.17
12.20
64.26
28.20
3.31
11.26
6.36
1.64
13.46
64.23
27.39
5.80
2.70
10.32
4.43
13.56
64.20
25.08
6.12
6.48
12.46
2.89
11.16
64.19
25.44
2.42
8.96
9.78
4.42
13.17
64.19
24.66
3.11
11.18
13.02
1.64
10.56
64.17
24.00
6.12
9.56
12.46
3.19
8.84
64.17
24.30
4.28
13.68
5.30
3.48
13.13
64.17
29.55
4.28
2.74
8.80
4.02
14.78
64.16
15.36
6.80
7.26
17.38
4.24
13.11
64.15
29.49
5.79
3.46
9.30
4.02
12.09
64.15
27.75
3.11
10.68
7.96
1.94
12.66
64.10
17.40
7.13
16.08
14.12
2.24
7.13
64.09
23.97
7.47
0.54
17.38
3.19
11.54
64.09
23.13
4.28
6.40
14.10
3.76
12.42
64.09
21.72
8.90
0.46
16.94
4.58
11.49
64.09
28.47
2.15
15.48
5.30
1.17
11.52
64.09
23.04
6.81
4.08
13.58
3.49
13.08
64.08
29.49
3.77
16.10
6.36
4.02
4.34
64.07
29.01
1.81
18.80
2.96
2.88
8.61
64.07
26.97
4.28
15.14
9.78
4.79
3.11
64.06
17.73
8.89
3.76
17.76
3.48
12.42
64.04
16.32
6.12
10.98
11.92
4.70
13.97
64.00
27.60
2.92
10.36
5.32
3.49
14.30
63.99
26.40
3.77
4.52
12.48
4.24
12.57
63.98
18.21
6.12
15.78
7.96
3.76
12.15
63.98
12.30
5.79
16.28
12.46
4.57
12.56
63.96
27.60
1.37
18.86
2.96
3.76
9.41
63.95
29.55
3.32
17.52
6.74
1.17
5.63
63.93
25.89
2.28
17.26
6.36
0.78
11.31
63.88
27.84
3.11
13.54
5.02
4.02
10.34
63.86
12.93
5.47
18.56
11.38
4.58
10.94
63.86
23.46
6.46
8.52
12.46
4.02
8.93
63.84
24.75
7.47
4.16
16.08
1.64
9.74
63.84
17.40
7.80
7.46
16.08
2.55
12.54
63.83
28.32
2.15
13.48
4.50
1.39
13.98
63.82
15.75
7.47
8.36
13.56
4.70
13.97
63.80
29.16
3.32
7.54
9.32
3.77
10.70
63.80
10.53
8.66
15.86
12.46
4.02
12.27
63.80
23.52
6.80
2.32
14.10
4.42
12.62
63.77
1.32
8.90
19.28
16.52
4.91
12.84
63.77
26.46
2.75
13.66
5.02
1.93
13.94
63.76
14.13
7.79
18.00
15.14
4.57
4.13
63.76
28.08
4.55
12.16
7.96
2.88
8.10
63.73
26.70
3.31
17.20
7.12
1.17
8.22
63.72
23.64
2.42
14.60
6.36
4.70
12.00
63.72
23.28
4.29
13.00
7.52
3.77
11.84
63.70
28.59
3.77
10.14
6.00
4.86
10.34
63.69
28.92
4.84
2.14
9.30
4.02
14.48
63.69
29.13
4.01
4.30
8.38
3.19
14.67
63.68
24.60
8.09
2.62
15.14
4.42
8.81
63.67
29.79
0.19
13.58
0.68
4.79
14.64
63.67
21.78
9.10
1.48
17.38
3.19
10.73
63.66
15.27
3.11
17.66
8.80
4.91
13.91
63.65
20.19
7.79
5.10
16.52
3.48
10.56
63.64
8.58
9.10
13.04
15.62
4.42
12.87
63.63
29.01
5.16
10.58
7.14
4.42
7.29
63.60
14.49
6.80
16.38
11.92
3.49
10.49
63.57
16.20
8.66
2.08
17.76
4.70
14.16
63.56
19.23
8.89
6.92
17.38
4.02
7.08
63.52
28.41
3.11
15.80
6.74
2.23
7.20
63.49
17.64
8.66
4.30
17.38
4.02
11.49
63.49
29.16
1.30
14.38
2.28
1.93
14.42
63.47
0.60
7.47
19.62
16.94
4.57
14.27
63.47
23.76
6.81
5.36
13.58
2.88
11.07
63.46
29.04
3.54
0.76
10.82
4.57
14.73
63.46
13.14
5.79
18.28
13.56
1.93
10.76
63.46
23.70
5.15
5.72
14.62
4.70
9.57
63.46
22.11
5.79
9.18
10.82
4.02
11.52
63.44
24.69
4.28
12.32
9.30
1.93
10.91
63.43
23.43
5.16
6.24
12.46
2.88
13.25
63.42
22.32
3.31
19.30
7.96
2.88
7.65
63.42
22.02
4.84
5.74
14.12
4.03
12.65
63.39
17.67
9.10
2.82
18.40
1.93
13.47
63.39
28.32
2.29
16.42
3.54
2.88
9.93
63.38
19.53
9.42
1.40
18.68
3.48
10.86
63.37
27.57
6.12
4.18
10.32
3.48
11.70
63.37
24.42
5.79
2.14
11.38
4.79
14.81
63.32
10.80
7.13
19.32
13.56
4.23
8.27
63.31
18.84
8.09
4.34
16.94
2.23
12.86
63.30
21.03
7.47
2.72
15.62
4.86
11.60
63.29
7.26
7.14
17.62
15.62
4.24
11.42
63.29
12.15
9.55
4.04
18.68
4.86
14.01
63.29
5.16
7.47
17.72
16.52
4.42
11.94
63.23
16.89
7.79
3.92
17.76
3.76
13.11
63.23
26.25
5.79
5.54
13.02
2.23
10.40
63.23
15.81
7.13
7.30
16.52
2.55
13.91
63.21
23.70
6.12
0.04
16.08
2.88
14.39
63.20
14.73
6.47
13.40
10.32
4.43
13.83
63.18
22.05
3.77
14.98
9.30
1.40
11.67
63.17
23.52
2.92
10.56
9.78
3.19
13.20
63.17
20.34
8.38
3.90
13.02
4.70
12.83
63.16
17.46
7.79
4.20
16.08
4.24
13.38
63.15
17.73
9.28
5.82
18.10
3.76
8.42
63.10
25.47
6.12
2.32
14.62
3.19
11.37
63.09
28.23
4.28
10.18
6.74
4.42
9.24
63.09
27.69
4.56
6.08
13.02
3.50
8.24
63.08
29.70
0.43
14.80
1.04
3.19
13.92
63.08
27.12
4.56
3.72
11.40
4.70
11.58
63.08
25.14
3.11
11.90
7.52
3.19
12.21
63.07
29.04
2.42
9.32
4.00
4.02
14.27
63.06
29.31
1.00
15.18
2.82
0.41
14.31
63.03
29.79
1.24
11.06
3.74
4.70
12.50
63.03
29.70
0.03
13.82
0.06
4.79
14.63
63.03
27.45
0.79
17.20
1.68
4.23
11.64
62.99
13.53
7.79
17.00
15.14
4.02
5.51
62.98
17.40
7.79
11.38
16.08
2.23
8.10
62.98
28.11
3.32
7.90
7.14
3.77
12.72
62.96
24.27
4.84
8.92
9.78
4.02
11.12
62.94
23.82
2.92
13.76
7.52
2.55
12.35
62.91
19.83
9.42
0.96
18.40
3.76
10.53
62.90
26.25
2.92
9.76
9.78
4.02
10.14
62.87
24.57
7.13
2.10
12.46
4.02
12.57
62.85
24.90
6.12
0.28
14.10
3.48
13.97
62.85
23.16
6.80
9.30
8.38
1.64
13.56
62.84
26.76
2.15
13.28
4.00
2.88
13.74
62.81
26.94
2.75
14.92
7.96
1.17
9.05
62.79
28.77
2.92
13.12
6.36
4.02
7.59
62.78
27.66
8.38
0.74
17.76
2.23
6.00
62.77
16.47
6.80
7.86
14.62
3.48
13.53
62.76
26.46
1.81
15.36
7.12
2.88
9.14
62.76
27.51
2.43
11.40
6.00
0.63
14.78
62.75
26.70
3.11
10.76
8.80
4.57
8.81
62.75
19.62
8.66
3.34
15.14
4.43
11.55
62.74
16.89
5.15
14.36
10.82
1.93
13.58
62.73
29.79
5.79
0.00
15.14
2.23
9.77
62.72
26.88
1.91
17.10
4.00
4.24
8.57
62.69
16.53
8.38
6.20
15.14
4.79
11.66
62.69
17.04
6.12
13.52
11.38
3.19
11.40
62.65
29.70
6.12
2.66
14.62
3.48
6.05
62.63
17.10
6.46
15.64
12.46
3.76
7.20
62.62
28.65
0.91
16.66
1.76
0.78
13.85
62.61
27.96
3.54
9.00
7.12
2.55
12.44
62.60
24.93
7.13
0.06
16.94
2.23
11.31
62.60
28.29
0.75
15.72
1.60
4.42
11.79
62.57
28.89
0.86
14.26
2.16
3.49
12.87
62.53
26.04
6.80
0.80
12.46
4.57
11.85
62.52
10.29
6.12
17.76
13.56
4.02
10.77
62.52
21.60
6.48
4.34
14.62
2.88
12.59
62.51
27.03
4.84
8.36
8.80
3.20
10.28
62.50
24.30
5.46
6.04
9.78
3.20
13.71
62.49
21.75
6.13
2.40
16.94
4.58
10.70
62.49
22.11
5.47
7.48
11.40
3.77
12.26
62.49
28.38
2.43
9.12
9.78
1.93
10.85
62.49
25.95
2.58
12.98
4.24
3.48
13.25
62.48
23.19
4.01
9.42
7.96
4.02
13.88
62.47
23.76
6.13
2.94
14.12
3.19
12.33
62.47
25.11
3.77
9.84
7.96
1.65
14.13
62.46
25.56
3.54
6.28
10.32
2.55
14.19
62.44
20.19
3.31
14.38
5.66
4.42
14.46
62.42
26.49
6.80
1.50
11.38
3.48
12.75
62.40
15.48
9.55
2.40
19.34
1.93
13.70
62.40
28.08
2.75
7.30
6.76
3.49
14.01
62.39
25.92
4.28
11.64
10.32
2.23
7.98
62.37
18.99
7.80
3.96
16.08
1.94
13.59
62.36
25.35
5.79
0.38
13.56
3.48
13.76
62.32
16.32
7.13
17.76
14.62
0.26
6.23
62.31
28.59
1.46
17.56
3.54
1.40
9.75
62.30
28.53
4.02
2.76
8.80
4.42
13.77
62.30
21.78
7.79
2.86
14.62
4.70
10.53
62.28
29.34
5.79
0.56
14.62
4.02
7.95
62.28
29.19
3.77
5.68
7.96
1.95
13.71
62.26
28.08
3.77
5.82
7.96
2.23
14.39
62.25
29.04
1.71
8.20
4.00
4.70
14.58
62.23
24.18
5.79
11.14
10.84
0.96
9.30
62.21
17.97
7.80
4.12
16.94
3.76
11.60
62.18
22.44
6.80
3.70
14.10
3.76
11.39
62.18
19.53
6.46
4.80
14.10
4.57
12.72
62.18
19.05
9.42
1.72
18.68
3.19
10.11
62.17
26.31
6.13
1.00
11.40
3.48
13.85
62.17
16.68
7.47
4.48
17.76
4.23
11.54
62.16
26.61
5.47
1.78
12.46
4.02
11.79
62.13
29.22
5.15
3.22
9.30
4.70
10.55
62.13
15.48
9.10
6.98
18.10
2.88
9.59
62.12
24.66
6.12
4.28
14.62
3.48
8.96
62.12
27.93
1.62
13.08
4.24
0.40
14.81
62.08
25.77
6.80
7.16
13.02
0.96
8.34
62.05
23.19
3.54
10.98
9.78
1.17
13.38
62.04
27.69
3.55
2.20
11.96
4.23
12.41
62.04
25.74
2.75
11.54
4.76
3.76
13.49
62.03
12.66
6.80
11.08
13.56
4.79
13.14
62.03
18.15
8.38
7.04
11.38
3.19
13.88
62.02
29.61
0.82
17.44
1.86
4.02
8.27
62.01
22.77
3.54
11.58
13.02
3.48
7.61
62.00
29.49
1.37
13.26
3.12
1.64
13.11
61.99
19.05
7.47
6.36
12.46
4.57
12.08
61.99
14.07
5.47
11.22
15.14
4.03
12.03
61.96
21.51
5.15
10.68
8.38
3.48
12.74
61.94
13.41
6.13
13.72
11.94
4.70
12.03
61.93
23.49
2.92
15.76
8.38
0.63
10.73
61.91
22.62
8.09
7.10
12.46
3.77
7.86
61.90
17.40
6.13
15.54
9.80
4.02
9.00
61.89
13.41
5.46
18.16
11.94
4.70
8.21
61.88
29.25
0.82
16.32
1.46
0.51
13.52
61.87
23.37
7.13
1.34
14.10
4.42
11.51
61.86
29.64
0.91
9.30
3.12
4.42
14.48
61.86
11.58
6.81
10.92
14.62
3.77
14.13
61.83
27.57
1.12
16.70
2.52
3.76
10.14
61.81
29.10
0.23
17.02
0.58
3.48
11.37
61.78
14.55
9.10
4.44
16.52
2.56
14.61
61.78
9.36
9.11
10.58
16.54
3.77
12.41
61.77
20.34
7.47
4.46
15.14
2.88
11.48
61.76
13.47
6.46
14.72
12.46
3.19
11.45
61.75
29.70
6.12
12.66
9.30
1.17
2.79
61.74
28.41
2.15
8.54
7.54
2.23
12.86
61.73
26.88
1.31
17.64
3.34
0.50
12.02
61.69
24.54
4.28
9.38
10.32
1.39
11.76
61.67
23.70
3.12
12.86
7.52
0.96
13.49
61.65
26.97
1.12
15.72
2.28
1.40
14.15
61.64
27.09
5.79
0.36
15.14
1.93
11.33
61.64
15.36
9.67
4.54
18.42
4.03
9.62
61.63
23.46
6.46
2.08
11.38
4.42
13.82
61.61
22.89
7.13
1.56
15.14
4.42
10.47
61.61
27.99
0.69
16.92
1.68
3.50
10.83
61.61
26.88
1.54
17.00
3.32
3.76
9.11
61.60
29.01
0.01
15.38
0.02
2.24
14.94
61.60
20.10
8.89
2.58
14.10
4.02
11.88
61.57
29.46
4.56
2.66
11.94
1.65
11.27
61.53
23.46
5.79
8.66
7.12
3.76
12.74
61.52
23.73
2.58
14.62
3.74
4.42
12.44
61.52
24.93
5.46
9.90
6.74
3.19
11.27
61.49
24.06
6.80
1.64
14.10
3.48
11.40
61.48
27.45
2.59
9.36
10.32
3.49
8.27
61.48
6.99
9.10
9.06
18.40
4.23
13.70
61.48
25.29
7.13
1.44
14.10
4.02
9.50
61.47
22.77
6.80
3.76
13.02
3.19
11.93
61.47
27.96
1.00
15.26
2.40
4.23
10.61
61.46
24.90
6.47
2.72
12.46
4.79
10.10
61.43
23.10
2.58
10.46
10.32
1.17
13.77
61.40
22.11
2.75
19.44
7.96
3.19
5.91
61.36
23.49
7.48
4.94
14.64
2.56
8.25
61.36
16.38
3.77
14.88
8.80
3.20
14.33
61.35
27.09
3.77
7.86
6.36
3.48
12.78
61.34
3.57
9.28
15.04
16.08
4.02
13.35
61.34
22.26
6.47
2.58
13.04
4.43
12.56
61.33
24.75
2.42
15.76
4.50
2.55
11.36
61.33
27.27
0.01
14.48
0.02
4.58
14.97
61.33
24.60
4.29
8.16
9.80
2.56
11.93
61.33
19.41
6.81
4.42
14.62
2.88
13.19
61.33
20.97
1.81
17.08
6.74
4.02
10.71
61.33
29.49
2.93
3.34
8.38
4.42
12.75
61.31
16.62
8.10
7.66
15.62
2.56
10.73
61.28
27.63
4.55
5.92
6.74
4.58
11.85
61.27
29.55
0.47
15.32
1.32
0.63
13.97
61.26
27.06
0.54
17.12
1.04
1.39
14.10
61.25
19.98
6.46
4.48
14.62
3.19
12.51
61.24
23.01
7.13
0.98
12.46
4.70
12.96
61.24
24.45
2.15
14.62
5.30
1.17
13.55
61.23
28.02
5.79
1.96
10.32
4.58
10.56
61.23
21.09
6.12
8.68
9.30
3.76
12.27
61.22
26.64
1.30
17.78
3.54
0.63
11.33
61.22
10.74
9.10
7.44
16.08
4.23
13.62
61.21
28.98
3.55
5.36
6.38
3.49
13.44
61.20
24.15
6.12
4.56
8.80
4.79
12.78
61.20
23.73
4.28
10.38
5.66
4.02
13.13
61.19
29.70
0.30
12.48
0.64
3.19
14.88
61.19
24.15
6.46
0.30
14.10
3.19
12.98
61.18
17.94
4.01
19.94
6.74
4.86
7.68
61.17
22.95
4.84
9.66
11.38
2.89
9.42
61.14
29.64
0.16
14.36
0.40
3.19
13.38
61.13
11.76
5.79
14.16
15.14
4.02
10.26
61.13
13.83
5.46
19.28
9.32
4.79
8.43
61.11
29.28
5.79
12.44
9.30
0.96
3.33
61.10
29.04
0.10
14.30
0.26
4.58
12.81
61.09
23.01
7.79
0.76
15.14
3.48
10.91
61.09
23.64
4.29
7.94
9.80
1.94
13.46
61.07
27.72
1.81
14.16
4.24
1.64
11.49
61.06
4.65
8.66
9.72
19.14
4.70
14.19
61.06
26.67
3.32
6.44
8.82
1.94
13.86
61.05
24.42
7.14
5.56
13.58
3.20
7.16
61.05
27.24
0.37
17.06
0.76
3.76
11.87
61.05
10.53
6.46
15.70
10.32
4.02
14.01
61.04
22.20
4.01
10.78
6.74
4.23
13.07
61.03
21.72
4.85
10.36
7.96
4.58
11.54
61.00
20.55
6.46
4.22
11.92
3.19
14.66
61.00
19.98
3.77
12.00
6.36
4.57
14.30
60.98
25.35
2.43
12.50
5.32
2.55
12.80
60.95
21.42
7.79
1.12
13.56
4.57
12.48
60.94
28.35
3.77
9.22
8.80
2.55
8.24
60.92
23.52
7.48
2.32
14.62
4.24
8.73
60.91
16.38
7.47
7.22
13.56
2.55
13.73
60.90
25.95
5.16
0.50
12.46
4.02
12.81
60.90
28.65
1.46
9.32
5.02
2.88
13.56
60.89
8.82
7.47
16.32
15.62
1.39
11.27
60.89
27.69
0.54
16.88
1.04
0.96
13.77
60.88
14.22
8.38
3.74
16.52
4.02
14.00
60.88
3.03
8.38
15.84
16.52
4.70
12.39
60.86
23.19
5.80
0.06
15.64
2.88
13.28
60.84
26.10
2.75
9.70
7.52
1.93
12.83
60.83
26.46
5.16
1.50
12.48
0.79
14.43
60.82
28.74
3.31
4.44
5.66
4.42
14.25
60.82
28.14
3.55
5.58
5.68
4.42
13.44
60.81
23.34
7.79
2.00
12.46
4.70
10.52
60.80
16.02
4.85
16.58
6.38
3.49
13.49
60.80
29.46
1.12
13.22
2.16
1.64
13.19
60.79
29.88
1.12
11.46
2.82
4.43
11.07
60.78
29.43
4.55
8.14
9.78
3.48
5.39
60.77
24.00
0.66
16.98
2.28
4.79
12.05
60.75
27.12
5.46
1.74
10.82
3.76
11.85
60.75
29.13
0.35
13.92
0.80
3.19
13.35
60.74
24.39
9.28
1.74
18.68
2.23
4.41
60.73
29.73
0.35
14.86
0.80
0.63
14.36
60.73
25.68
4.55
7.66
11.40
2.88
8.55
60.72
20.97
5.80
3.96
13.02
2.88
14.09
60.72
23.13
7.79
3.74
11.38
4.02
10.64
60.69
29.04
0.96
12.96
2.16
1.17
14.40
60.69
22.05
5.46
5.66
9.78
4.42
13.32
60.69
25.38
7.13
0.56
13.56
1.39
12.66
60.68
26.37
1.18
13.92
4.24
3.48
11.48
60.67
17.34
8.66
1.98
18.10
3.76
10.82
60.65
5.85
9.42
17.82
16.52
3.19
7.85
60.65
28.65
0.03
14.08
0.06
4.24
13.59
60.65
21.09
4.55
11.54
15.14
3.76
4.55
60.62
22.20
4.01
11.40
6.74
4.02
12.26
60.62
27.45
2.15
9.66
3.54
3.48
14.31
60.59
23.49
6.12
1.36
11.38
4.02
14.21
60.57
28.14
0.82
15.50
1.96
3.20
10.94
60.56
26.67
5.80
5.56
6.36
4.58
11.57
60.54
26.31
5.79
7.66
9.78
3.48
7.50
60.52
25.65
2.59
10.38
4.50
4.23
13.17
60.52
22.32
7.13
3.50
15.14
2.23
10.20
60.52
18.99
7.47
7.36
16.08
2.55
8.07
60.52
23.49
3.31
10.78
4.50
4.23
14.21
60.52
29.40
4.28
4.88
9.78
4.23
7.92
60.49
27.09
5.47
0.18
14.62
1.40
11.73
60.49
19.92
8.09
4.44
14.62
4.23
9.15
60.45
18.03
5.80
15.60
7.14
3.19
10.68
60.44
27.75
3.11
12.04
5.66
3.19
8.67
60.42
29.07
0.79
13.66
1.04
4.58
11.28
60.42
26.61
2.02
11.90
4.76
0.50
14.61
60.40
14.01
8.09
8.10
14.62
3.76
11.82
60.40
23.94
0.04
16.54
0.06
4.96
14.85
60.39
23.64
1.54
13.40
2.40
4.57
14.84
60.39
29.19
1.72
8.20
3.74
3.20
14.31
60.36
29.85
1.46
11.42
4.00
4.86
8.76
60.35
23.58
4.01
8.98
7.96
3.48
12.32
60.33
17.46
8.09
1.84
17.38
4.02
11.51
60.29
16.74
5.79
9.52
10.82
4.03
13.38
60.28
25.65
2.29
13.58
4.76
4.24
9.75
60.27
28.83
1.30
11.26
2.96
2.23
13.67
60.25
25.14
3.32
16.44
6.74
1.93
6.68
60.25
28.98
2.15
10.68
4.24
0.96
13.22
60.23
26.52
0.86
11.08
3.54
4.57
13.65
60.22
16.83
8.66
3.12
17.38
2.89
11.34
60.22
28.53
5.15
2.32
10.32
4.02
9.87
60.21
26.13
4.55
8.22
7.52
4.23
9.56
60.21
27.69
2.42
7.76
4.50
3.76
14.07
60.20
29.22
1.31
11.54
2.96
1.17
14.00
60.20
27.30
1.12
13.02
3.74
3.77
11.22
60.17
26.79
1.24
10.34
3.74
4.57
13.47
60.15
27.45
3.77
9.36
8.80
1.65
9.12
60.15
27.99
1.37
15.28
3.32
0.63
11.55
60.14
5.43
8.90
10.14
16.94
4.02
14.72
60.14
25.83
0.62
15.36
1.04
2.55
14.72
60.11
28.20
1.54
11.78
4.76
0.96
12.87
60.11
28.92
3.55
0.22
10.32
4.24
12.86
60.10
8.28
7.79
16.58
11.38
4.23
11.82
60.08
29.46
1.62
8.20
4.00
4.02
12.78
60.08
18.78
6.81
11.18
14.10
2.55
6.63
60.05
27.06
1.72
11.90
3.74
2.55
13.05
60.02
3.57
9.10
15.70
18.40
1.65
11.60
60.02
28.56
1.46
11.34
3.32
0.63
14.70
60.01
24.54
6.12
3.44
10.82
4.57
10.52
60.01
21.30
7.13
3.08
12.46
4.02
12.02
60.00
26.16
2.58
11.52
5.02
0.96
13.74
59.98
26.28
1.54
13.20
3.54
1.17
14.25
59.98
27.27
1.24
15.92
3.54
1.65
10.35
59.97
4.65
7.47
19.28
12.46
4.86
11.25
59.97
20.73
5.47
7.86
11.94
2.88
11.09
59.97
17.25
4.28
14.64
10.82
2.88
10.10
59.96
24.36
5.80
4.94
11.40
2.55
10.89
59.94
29.37
5.16
0.48
9.30
4.24
11.39
59.94
28.14
0.54
15.12
0.90
2.55
12.69
59.94
26.73
4.55
5.62
11.38
2.88
8.76
59.92
19.92
7.48
0.10
17.38
2.56
12.48
59.92
29.82
1.90
8.78
5.66
3.76
9.99
59.91
27.39
3.11
5.20
9.78
2.88
11.55
59.91
14.73
5.15
16.82
6.36
4.02
12.81
59.89
25.62
2.28
17.30
5.02
1.17
8.49
59.88
21.30
9.28
4.96
16.94
2.23
5.16
59.87
26.46
6.12
0.34
14.10
1.17
11.64
59.83
17.40
6.46
11.74
11.92
4.42
7.89
59.83
24.51
4.84
6.44
8.80
4.02
11.22
59.83
15.75
5.46
15.20
8.38
1.64
13.38
59.81
29.46
4.01
1.38
10.32
1.93
12.71
59.81
27.96
1.71
10.34
4.76
3.19
11.84
59.80
26.73
1.18
13.86
2.80
0.96
14.27
59.80
28.80
4.84
0.80
11.38
1.39
12.57
59.78
19.17
2.29
19.02
5.68
4.24
9.33
59.73
26.85
7.47
5.86
13.56
4.57
1.41
59.72
17.88
5.46
13.44
9.30
4.91
8.72
59.70
14.76
7.47
5.14
15.62
4.42
12.27
59.68
18.63
4.01
9.18
10.82
4.42
12.62
59.67
25.77
3.31
12.44
6.74
2.88
8.54
59.67
23.49
4.56
7.10
10.84
2.24
11.43
59.66
14.55
6.81
4.68
17.76
4.42
11.45
59.66
28.95
0.38
13.14
0.88
2.23
14.07
59.65
28.05
4.55
3.12
9.32
1.94
12.66
59.64
28.20
1.62
19.82
4.24
4.42
1.34
59.63
27.48
1.37
16.86
2.96
4.23
6.72
59.62
15.06
5.79
12.80
13.02
2.55
10.38
59.60
29.55
0.22
15.50
0.56
2.88
10.89
59.60
2.31
8.66
15.16
16.94
4.42
12.11
59.59
20.55
2.92
12.70
8.80
4.24
10.38
59.59
27.30
2.58
2.96
8.80
3.48
14.46
59.58
25.68
2.75
14.28
6.36
0.32
10.19
59.58
28.38
0.91
13.00
2.80
3.49
10.98
59.56
9.75
6.47
15.16
12.46
4.86
10.86
59.56
18.36
6.81
2.88
16.52
4.03
10.95
59.55
29.67
0.10
11.48
0.24
3.76
14.30
59.54
13.62
7.47
6.54
15.14
3.48
13.28
59.53
27.48
0.82
12.68
1.46
2.88
14.19
59.51
24.90
5.46
5.50
13.02
3.48
7.14
59.50
28.26
0.49
14.24
1.00
4.57
10.94
59.50
18.63
5.15
11.26
8.80
2.23
13.43
59.50
28.89
1.00
11.64
2.28
1.39
14.22
59.42
26.19
0.95
16.12
1.86
0.78
13.50
59.40
25.95
2.02
15.28
5.02
4.02
7.11
59.40
23.76
6.47
3.14
13.04
3.20
9.77
59.38
29.88
0.27
9.30
0.72
4.70
14.51
59.38
28.35
0.43
14.76
1.04
3.76
11.04
59.38
14.76
8.66
2.94
15.62
3.19
14.21
59.38
29.28
0.72
14.80
1.46
1.64
11.48
59.38
12.21
7.13
7.44
16.08
2.55
13.97
59.37
27.27
2.75
3.70
10.32
2.55
12.78
59.37
18.48
7.14
2.92
15.62
2.89
12.32
59.36
28.83
2.28
4.28
4.50
4.86
14.61
59.36
17.04
6.46
10.36
9.78
3.50
12.20
59.33
13.92
3.32
18.42
8.40
1.94
13.32
59.32
27.60
0.59
17.66
2.16
1.93
9.38
59.32
11.70
8.10
5.44
18.68
3.50
11.90
59.31
28.14
3.55
3.70
7.52
2.55
13.85
59.31
23.91
1.30
16.60
4.76
3.48
9.26
59.31
28.59
1.31
11.74
2.96
0.96
13.74
59.30
16.68
6.46
10.78
11.92
3.76
9.71
59.30
18.03
6.12
8.40
9.30
4.70
12.75
59.30
27.93
4.55
2.64
7.52
4.23
12.41
59.28
19.92
7.13
0.48
16.08
1.17
14.49
59.27
29.31
5.46
1.38
12.46
4.79
5.87
59.26
25.29
6.80
1.80
13.02
4.23
8.10
59.24
28.59
1.37
8.28
4.50
2.23
14.27
59.24
8.94
5.79
16.38
13.58
4.70
9.84
59.23
28.26
0.83
13.72
1.54
3.19
11.69
59.23
12.30
5.15
14.28
9.78
4.23
13.49
59.23
23.97
4.55
6.14
9.30
3.76
11.49
59.21
27.57
0.95
15.66
2.06
4.23
8.73
59.20
22.26
6.46
4.06
13.02
3.19
10.20
59.19
24.03
4.02
13.72
8.80
2.55
6.06
59.18
3.42
9.10
14.92
18.68
2.88
10.19
59.18
27.48
0.26
16.58
0.46
0.03
14.34
59.15
27.75
2.15
7.76
6.36
1.66
13.43
59.10
27.42
6.13
2.70
13.58
2.55
6.72
59.10
26.07
5.47
1.00
11.96
3.20
11.40
59.10
28.44
4.84
2.10
9.32
4.03
10.32
59.05
25.80
1.90
14.52
4.50
3.48
8.84
59.04
29.01
5.79
3.22
11.38
4.02
5.60
59.01
2.07
7.79
18.10
13.56
4.70
12.78
59.00
25.05
4.28
7.04
5.30
4.42
12.90
58.99
12.30
8.09
5.92
16.52
2.55
13.61
58.98
29.85
0.04
9.20
0.08
4.98
14.84
58.98
27.12
1.30
17.26
2.80
3.76
6.74
58.97
27.72
0.72
14.80
1.94
0.40
13.38
58.96
26.64
1.90
12.94
4.26
1.94
11.28
58.96
23.13
4.29
14.08
7.96
2.55
6.92
58.92
24.30
1.71
14.76
2.96
2.88
12.32
58.92
28.80
0.43
15.64
1.04
3.48
9.53
58.92
26.76
2.15
10.46
4.76
2.56
12.23
58.91
24.48
4.84
11.08
10.82
3.19
4.50
58.91
19.77
6.47
1.58
13.58
3.50
14.01
58.91
11.40
8.38
7.90
15.14
4.79
11.30
58.90
15.96
4.55
8.98
11.38
4.86
13.14
58.87
4.44
5.16
18.44
12.46
4.42
13.95
58.87
9.15
9.88
3.20
18.12
3.76
14.73
58.84
28.26
0.82
14.08
1.68
1.17
12.83
58.84
17.67
7.13
7.34
10.82
3.48
12.38
58.82
25.92
3.11
13.52
6.38
4.58
5.30
58.81
27.63
3.31
3.18
6.74
3.48
14.43
58.77
23.67
2.75
14.28
6.74
1.17
10.16
58.77
23.79
3.77
12.58
7.52
2.55
8.55
58.76
27.87
1.72
9.12
2.82
3.49
13.74
58.76
15.96
9.10
0.58
17.38
3.76
11.97
58.75
28.05
0.95
15.06
2.52
0.96
11.21
58.75
27.96
3.32
12.38
7.52
1.65
5.91
58.74
27.54
1.81
10.88
3.34
2.56
12.60
58.73
25.68
1.38
10.56
4.00
4.02
13.08
58.72
25.17
3.31
7.34
6.74
3.48
12.68
58.72
22.44
4.55
5.20
10.84
2.89
12.78
58.70
27.09
0.54
15.06
0.92
3.19
11.87
58.67
28.71
2.02
9.44
5.30
4.86
8.31
58.64
16.38
3.11
16.06
8.38
3.76
10.94
58.62
28.35
1.30
9.30
4.00
3.19
12.42
58.56
11.76
7.47
13.98
15.14
0.10
10.11
58.56
20.19
7.13
4.00
13.02
4.42
9.80
58.55
26.97
5.15
1.56
7.96
4.02
12.89
58.54
27.24
3.11
4.00
7.52
4.79
11.82
58.48
20.10
6.46
3.96
13.56
4.02
10.38
58.48
18.93
8.09
0.92
15.62
3.76
11.15
58.46
25.29
0.28
14.60
0.64
3.19
14.46
58.46
16.77
5.46
6.00
15.62
2.88
11.73
58.46
13.41
6.80
12.32
13.56
2.88
9.48
58.45
27.72
0.07
11.40
0.12
4.58
14.54
58.42
25.62
5.46
2.86
9.30
3.19
11.97
58.40
29.70
1.46
15.58
4.24
1.17
6.20
58.34
23.70
6.12
1.52
13.02
2.88
11.09
58.32
13.89
6.80
11.28
10.82
2.55
12.96
58.30
9.66
9.67
3.10
19.34
2.88
13.64
58.28
22.32
2.15
15.68
3.32
0.50
14.31
58.28
20.19
5.16
3.86
12.48
3.20
13.38
58.27
26.49
1.18
12.16
2.66
2.23
13.52
58.24
27.30
3.55
4.98
7.52
2.88
12.00
58.23
11.52
6.46
9.36
14.10
3.19
13.59
58.22
20.04
7.48
3.22
13.58
3.20
10.70
58.22
27.48
0.42
14.60
1.14
0.78
13.79
58.21
21.30
2.92
10.08
7.96
3.49
12.45
58.20
24.21
5.15
0.38
12.46
3.19
12.80
58.19
13.08
6.80
9.84
9.80
4.42
14.24
58.18
12.66
7.13
15.08
9.78
4.91
8.58
58.14
26.16
5.46
0.56
10.82
4.02
11.12
58.13
21.48
2.75
10.92
4.24
4.42
14.33
58.13
26.97
3.54
4.06
9.78
1.93
11.84
58.12
25.32
5.79
5.80
11.38
0.63
9.18
58.10
23.25
3.77
2.78
11.38
2.24
14.66
58.08
23.64
2.75
10.54
6.36
1.93
12.86
58.08
3.27
7.13
17.68
12.46
4.23
13.31
58.08
28.47
0.51
15.48
1.20
2.55
9.87
58.08
28.38
0.79
11.54
1.86
1.40
14.10
58.07
29.61
0.16
15.30
0.40
2.55
10.05
58.07
17.10
6.12
13.18
7.96
2.55
11.15
58.05
28.62
1.01
10.40
2.28
1.65
14.07
58.03
25.44
5.79
3.84
8.80
2.55
11.61
58.03
23.37
6.80
1.42
13.02
3.48
9.92
58.01
28.08
4.84
0.14
13.04
2.24
9.66
58.00
28.29
0.66
12.24
1.38
1.64
13.79
58.00
28.95
0.06
12.48
0.10
3.20
13.20
57.99
13.20
8.89
2.86
18.10
4.23
10.68
57.96
27.27
4.02
1.16
11.38
3.50
10.62
57.95
20.19
6.46
7.48
11.38
4.86
7.58
57.94
23.73
1.54
14.12
2.40
3.19
12.96
57.94
1.17
9.10
13.14
18.68
3.19
12.66
57.94
24.78
3.31
10.68
11.38
3.48
4.28
57.91
28.50
4.01
0.34
10.82
3.76
10.47
57.90
27.33
1.90
15.40
2.82
0.79
9.65
57.88
23.97
3.31
13.14
8.80
4.42
4.25
57.88
25.77
4.84
1.24
9.30
3.76
12.96
57.87
24.78
4.84
6.92
7.96
4.79
8.58
57.87
21.72
5.79
3.70
12.46
2.55
11.64
57.86
24.09
4.29
8.48
9.30
2.24
9.45
57.85
27.81
0.75
14.58
1.76
4.02
8.91
57.83
24.60
4.01
13.80
6.74
0.26
8.42
57.82
24.96
4.01
7.24
8.38
3.76
9.45
57.80
27.42
2.75
6.68
7.52
2.88
10.55
57.79
22.68
6.46
7.30
11.38
4.79
5.18
57.78
23.34
5.15
9.18
6.00
1.64
12.45
57.76
28.02
0.82
17.66
1.68
4.02
5.55
57.75
20.19
6.80
6.52
13.02
4.02
7.19
57.73
27.63
0.86
11.74
1.94
1.93
13.62
57.72
20.46
4.55
9.70
10.32
2.55
10.14
57.72
19.83
6.13
2.84
14.10
4.03
10.73
57.65
27.72
0.69
11.94
1.54
1.93
13.83
57.65
23.73
3.31
18.02
6.74
1.39
4.46
57.65
17.40
6.46
7.14
9.78
4.02
12.84
57.64
25.05
5.46
2.36
9.30
4.02
11.45
57.63
13.08
7.80
6.86
14.62
3.49
11.78
57.63
28.14
1.12
11.34
2.54
2.24
12.24
57.62
23.52
4.56
2.82
10.32
2.55
13.85
57.61
14.43
6.81
4.62
14.12
3.76
13.86
57.60
20.55
3.54
9.30
5.66
4.42
14.13
57.60
2.22
8.89
11.12
18.10
4.02
13.25
57.59
28.95
0.05
13.66
0.10
1.65
13.17
57.58
26.55
2.15
12.24
5.68
2.56
8.39
57.56
24.57
1.46
12.48
2.96
2.23
13.86
57.56
15.06
7.79
12.06
15.62
3.19
3.81
57.53
19.71
3.55
16.48
9.32
0.13
8.33
57.51
23.25
2.42
7.68
4.76
4.79
14.61
57.51
27.87
0.86
11.90
2.66
2.24
11.96
57.48
29.04
0.49
11.22
1.32
1.66
13.76
57.48
25.32
4.84
1.10
11.94
1.94
12.35
57.48
24.21
2.75
12.90
6.36
4.02
7.22
57.45
19.29
2.58
11.70
9.30
4.70
9.89
57.45
28.56
0.63
9.84
1.46
2.56
14.37
57.42
19.92
7.13
2.62
10.82
4.23
12.69
57.41
27.99
0.03
11.42
0.06
4.42
13.49
57.41
14.49
7.13
1.80
15.62
3.77
14.58
57.39
26.82
1.06
11.02
2.54
2.55
13.40
57.39
26.19
3.54
11.90
6.74
4.23
4.79
57.39
27.69
2.42
7.42
3.32
3.19
13.32
57.36
29.82
1.72
9.06
2.66
2.88
11.22
57.36
26.01
2.29
8.36
6.38
1.65
12.66
57.35
26.10
0.72
12.30
2.54
3.20
12.48
57.34
27.57
5.46
0.14
14.62
2.55
7.01
57.34
23.58
5.46
0.32
14.10
4.57
9.30
57.33
29.25
0.69
12.52
1.54
1.94
11.39
57.33
22.35
4.28
10.46
7.52
3.76
8.96
57.32
18.78
4.55
11.06
7.52
3.76
11.66
57.32
23.43
5.79
3.04
11.92
4.42
8.72
57.31
19.17
7.79
3.94
15.14
3.48
7.79
57.31
7.02
7.13
19.08
15.14
4.70
4.22
57.28
27.51
3.54
9.38
7.12
3.19
6.54
57.28
27.12
3.31
4.10
5.66
4.02
13.07
57.27
21.96
6.80
3.42
12.46
4.23
8.40
57.27
28.56
0.12
13.32
0.24
1.17
13.86
57.27
26.37
4.28
1.14
10.84
0.16
14.48
57.26
25.77
4.84
0.26
10.82
2.55
13.02
57.26
24.72
2.75
17.86
6.36
1.93
3.63
57.25
21.51
2.75
11.06
5.66
3.76
12.51
57.25
28.77
2.42
11.22
4.76
3.19
6.87
57.23
12.66
7.13
7.06
15.14
2.23
13.01
57.23
11.70
6.80
7.14
16.94
4.23
10.41
57.22
22.50
5.46
0.22
12.46
3.19
13.38
57.21
25.29
4.55
2.66
8.80
3.19
12.69
57.18
25.95
4.84
0.58
11.92
1.17
12.72
57.18
27.00
3.11
3.64
8.80
0.96
13.67
57.18
29.25
2.02
11.64
4.00
1.64
8.61
57.16
24.24
4.02
7.50
10.84
1.65
8.91
57.16
25.32
2.42
6.10
7.52
4.02
11.78
57.15
19.62
6.12
5.66
12.46
4.79
8.51
57.15
22.77
6.47
1.98
14.12
2.55
9.21
57.10
23.61
6.46
0.82
11.92
4.57
9.72
57.10
28.02
0.79
7.98
1.60
4.02
14.69
57.09
24.69
0.19
15.60
0.66
4.02
11.93
57.08
9.24
8.10
5.54
18.42
4.24
11.52
57.06
27.45
3.11
4.26
6.38
3.20
12.66
57.06
24.00
6.46
2.18
14.62
0.78
9.02
57.06
21.48
1.54
10.84
4.76
3.77
14.67
57.06
24.57
4.55
1.84
10.32
2.24
13.53
57.05
18.93
7.13
1.06
13.56
4.23
12.14
57.05
27.75
1.06
10.66
2.66
2.89
12.02
57.03
22.92
2.58
9.84
6.36
4.86
10.47
57.03
22.77
5.15
0.30
11.92
2.88
14.01
57.03
25.20
3.54
8.40
4.50
3.48
11.90
57.02
15.06
4.84
15.44
10.32
3.19
8.16
57.01
28.02
1.30
8.78
5.02
0.06
13.80
56.98
23.76
4.84
8.60
8.80
4.02
6.96
56.98
27.39
1.30
11.20
2.96
1.40
12.72
56.97
9.15
8.89
4.92
17.76
4.42
11.81
56.94
19.71
4.28
17.20
8.80
1.64
5.31
56.94
15.57
8.38
0.50
16.94
3.48
12.06
56.93
24.21
0.79
17.60
1.96
0.20
12.17
56.93
28.80
0.30
12.58
0.68
1.93
12.60
56.89
27.99
2.43
2.72
10.82
1.17
11.73
56.86
14.22
2.92
13.76
7.52
4.79
13.65
56.86
12.36
9.28
0.42
19.50
4.86
10.43
56.84
17.52
3.55
10.74
12.46
3.20
9.36
56.83
0.00
10.00
8.10
19.98
4.02
14.73
56.83
27.63
4.55
0.50
11.92
4.23
8.00
56.83
27.96
3.54
0.10
9.80
1.17
14.25
56.82
28.56
0.54
10.00
1.14
2.88
13.70
56.81
18.48
4.01
14.62
2.96
4.23
12.51
56.81
22.89
4.56
3.54
14.12
3.48
8.22
56.81
29.46
0.86
7.92
2.28
1.93
14.36
56.81
27.48
0.21
14.52
0.38
1.17
13.05
56.81
25.77
2.75
4.56
10.32
4.79
8.61
56.80
23.88
6.46
2.80
9.78
4.23
9.65
56.80
24.51
1.54
14.86
3.74
0.64
11.51
56.79
14.67
7.79
0.08
18.10
2.23
13.92
56.79
13.02
7.14
5.08
12.46
4.70
14.39
56.79
28.23
3.31
3.84
8.38
1.93
11.07
56.76
18.03
7.79
0.28
16.94
4.86
8.85
56.75
29.19
0.22
12.44
0.48
1.39
13.02
56.74
27.60
0.69
12.90
1.96
1.39
12.18
56.72
22.68
8.09
1.46
16.08
2.88
5.54
56.72
24.93
2.28
9.04
5.30
2.55
12.62
56.71
21.09
2.92
13.08
6.00
1.17
12.45
56.71
25.26
1.91
9.68
4.50
1.94
13.40
56.68
20.52
6.12
6.54
13.02
2.55
7.94
56.68
22.53
4.56
4.42
11.94
4.70
8.54
56.68
21.18
2.75
8.66
6.36
2.88
14.84
56.67
27.03
0.75
15.34
2.66
2.55
8.33
56.66
25.65
1.62
10.40
3.54
1.93
13.49
56.63
19.53
2.59
9.26
7.52
3.20
14.52
56.62
14.43
6.47
5.80
13.04
3.77
13.11
56.62
23.19
4.84
0.10
10.32
4.23
13.94
56.62
24.90
5.79
0.44
12.48
4.23
8.78
56.62
22.53
2.92
9.48
9.30
4.86
7.52
56.60
28.38
1.12
16.44
2.40
1.64
6.60
56.58
29.37
0.69
12.40
1.54
1.94
10.64
56.58
7.14
5.47
17.98
7.12
4.24
14.60
56.54
21.81
3.12
8.44
10.32
2.55
10.31
56.54
27.27
1.12
9.00
2.28
2.88
13.98
56.53
2.67
9.42
11.80
17.38
4.23
11.03
56.53
22.35
3.54
18.30
8.80
0.96
2.57
56.52
8.82
9.55
3.08
18.68
4.02
12.33
56.48
28.98
2.75
0.08
8.38
1.93
14.34
56.46
26.19
4.55
0.74
10.32
4.23
10.43
56.46
25.44
5.15
3.04
11.38
2.55
8.84
56.39
26.58
3.31
3.46
9.30
0.63
13.08
56.36
25.47
1.90
12.10
3.54
1.17
12.18
56.36
18.54
6.46
8.22
8.38
2.88
11.87
56.34
7.92
9.94
6.06
19.80
4.70
7.92
56.34
28.20
2.58
1.32
6.00
4.02
14.22
56.34
20.94
6.46
2.42
10.82
3.48
12.21
56.33
27.57
1.37
8.86
2.80
3.19
12.54
56.33
28.86
2.59
2.30
6.74
2.56
13.28
56.32
25.47
3.11
8.00
8.38
1.40
9.96
56.32
17.10
6.80
3.62
14.10
2.88
11.82
56.32
28.98
0.23
12.06
0.56
1.39
13.08
56.30
29.16
2.28
3.72
6.36
0.40
14.36
56.28
25.83
1.72
17.08
3.32
0.96
7.37
56.28
25.77
1.62
8.68
3.54
2.56
14.10
56.27
26.91
0.51
15.22
1.20
2.88
9.56
56.27
29.40
4.84
0.84
10.32
2.88
7.97
56.24
16.68
5.79
9.32
7.96
3.19
13.29
56.23
26.88
0.06
14.12
0.12
1.39
13.65
56.22
28.32
2.92
1.96
8.80
0.50
13.71
56.21
25.62
2.93
2.32
11.38
3.20
10.76
56.20
23.25
1.38
14.40
2.40
2.89
11.88
56.20
6.36
8.09
10.56
14.62
2.55
14.01
56.19
27.96
1.12
11.68
2.96
1.64
10.82
56.18
25.86
2.02
10.66
3.74
2.88
11.01
56.17
20.31
6.46
0.90
14.10
0.96
13.40
56.13
23.79
2.02
17.62
5.02
0.16
7.52
56.12
22.44
3.32
7.62
10.82
2.55
9.38
56.12
15.75
6.80
4.64
13.56
2.88
12.50
56.12
23.37
2.15
15.94
5.02
1.39
8.24
56.11
28.35
0.75
10.10
1.68
1.93
13.29
56.10
28.32
0.59
10.20
1.32
2.55
13.13
56.10
24.45
2.92
10.98
9.30
4.79
3.63
56.07
22.68
6.46
1.88
13.56
3.48
8.00
56.06
21.09
6.12
6.80
7.96
2.23
11.85
56.05
27.90
0.54
12.34
1.26
1.65
12.36
56.05
26.07
1.90
11.14
3.12
2.23
11.58
56.04
16.89
2.75
12.52
11.92
3.49
8.48
56.04
25.77
5.79
1.72
10.32
4.70
7.74
56.04
29.58
1.90
3.14
8.82
1.65
10.95
56.04
25.08
4.29
7.30
9.30
2.24
7.82
56.02
28.47
1.00
11.18
1.68
0.32
13.35
56.00
29.22
0.10
11.64
0.24
1.17
13.64
56.00
18.15
8.09
2.04
13.02
4.79
9.92
56.00
29.43
2.16
4.28
7.96
4.86
7.31
55.99
28.68
0.27
10.88
0.58
1.93
13.65
55.99
24.09
4.28
6.56
9.30
3.48
8.27
55.98
22.53
2.75
11.84
4.50
2.23
12.12
55.97
28.38
0.86
10.84
1.86
1.40
12.62
55.96
29.25
5.15
5.18
10.32
2.55
3.51
55.96
20.04
2.15
16.90
6.38
1.93
8.52
55.92
28.98
0.16
12.00
0.36
2.23
12.18
55.91
28.02
0.62
12.62
1.32
1.64
11.69
55.91
28.71
0.14
11.52
0.34
2.55
12.65
55.90
28.41
1.06
6.54
2.96
2.24
14.69
55.89
29.22
1.38
5.56
3.12
3.20
13.41
55.89
25.65
2.92
4.02
8.38
0.32
14.58
55.87
19.35
3.32
17.06
7.96
2.89
5.30
55.87
4.65
6.80
13.04
14.62
4.70
12.06
55.87
28.68
1.71
7.48
7.52
1.65
8.82
55.86
27.36
1.81
11.28
3.12
1.64
10.64
55.85
25.80
1.62
12.62
2.80
2.23
10.76
55.83
26.85
5.15
3.36
11.38
1.64
7.44
55.82
16.83
7.47
5.80
11.38
2.23
12.09
55.80
10.05
7.47
5.04
13.56
4.91
14.78
55.80
23.10
2.58
11.62
10.32
0.26
7.91
55.78
19.68
5.15
8.08
10.82
3.19
8.85
55.77
19.77
2.29
18.72
3.12
1.94
9.93
55.77
27.87
0.26
14.12
0.46
1.17
11.90
55.77
26.46
1.90
11.18
3.54
1.39
11.28
55.75
22.83
1.54
15.78
3.54
2.23
9.83
55.75
27.09
3.55
2.48
6.36
3.20
13.07
55.74
22.92
3.54
5.42
13.02
2.23
8.60
55.73
26.31
1.71
11.48
2.96
1.39
11.87
55.72
20.76
5.15
5.20
13.02
3.19
8.39
55.71
20.88
5.46
7.34
10.82
2.88
8.33
55.70
28.53
1.71
4.18
4.24
3.48
13.55
55.69
26.85
0.18
14.36
0.34
1.17
12.78
55.68
27.96
0.79
8.48
1.38
2.88
14.19
55.68
4.11
8.39
8.66
17.38
3.49
13.64
55.66
18.69
6.12
4.12
10.32
3.76
12.65
55.65
14.28
6.12
12.38
9.30
4.23
9.33
55.64
19.62
7.13
1.16
13.02
3.76
10.95
55.64
17.52
2.15
12.54
4.24
4.70
14.49
55.64
14.01
4.84
10.32
7.52
4.43
14.51
55.62
24.24
5.15
4.80
11.38
1.93
8.12
55.62
29.19
0.27
14.60
0.68
1.93
8.94
55.61
26.40
3.55
2.28
9.78
2.24
11.34
55.59
22.95
2.75
10.06
4.76
3.19
11.87
55.58
29.22
1.06
6.78
2.40
4.02
12.09
55.57
27.21
0.91
11.98
1.76
2.88
10.83
55.57
21.24
4.84
3.70
9.30
4.02
12.47
55.56
15.63
8.38
10.40
15.14
2.88
3.14
55.56
25.20
0.91
18.32
2.66
0.16
8.31
55.56
24.51
4.84
3.34
11.92
2.88
8.06
55.54
25.80
1.30
8.60
2.96
3.76
13.10
55.51
19.77
3.55
8.82
7.12
1.65
14.58
55.49
15.69
7.47
2.96
15.14
2.88
11.34
55.48
29.22
0.70
7.20
1.76
3.49
13.11
55.48
28.98
0.26
10.76
0.64
1.39
13.44
55.47
22.53
6.80
4.04
11.92
3.19
6.99
55.47
20.52
6.46
0.82
15.14
4.02
8.49
55.45
15.75
1.62
17.94
6.00
2.88
11.25
55.44
23.28
2.59
10.88
4.00
2.88
11.81
55.43
24.21
2.58
17.86
4.00
3.49
3.29
55.43
26.13
1.63
8.02
2.96
3.48
13.19
55.41
8.76
9.28
4.06
16.08
3.48
13.74
55.40
13.20
7.13
4.68
14.10
3.48
12.81
55.40
9.66
7.14
8.32
14.62
3.49
12.15
55.38
27.09
2.02
3.18
6.36
3.19
13.53
55.37
22.20
2.92
8.78
5.66
3.48
12.33
55.37
28.53
0.79
10.76
1.86
0.79
12.63
55.36
29.94
3.77
0.78
9.78
1.93
9.15
55.35
24.09
4.84
0.92
11.92
4.70
8.87
55.33
17.25
3.77
8.78
13.02
4.24
8.27
55.33
27.18
0.24
13.28
0.42
3.19
11.01
55.32
26.91
3.11
3.84
5.66
4.42
11.37
55.31
19.17
6.80
4.80
9.30
4.02
11.22
55.31
25.32
1.37
11.38
2.96
2.88
11.39
55.29
28.77
0.31
10.58
0.68
1.93
12.99
55.26
8.82
8.66
3.58
17.76
3.48
12.96
55.26
26.34
2.03
9.32
7.54
1.40
8.63
55.25
28.35
0.09
11.42
0.18
0.96
14.25
55.25
19.77
6.80
5.80
9.78
2.55
10.53
55.23
24.54
2.75
7.24
6.36
1.40
12.93
55.22
23.67
2.16
11.34
8.80
0.51
8.75
55.22
28.62
0.25
11.54
0.58
1.93
12.30
55.22
28.65
3.11
0.06
8.80
0.97
13.64
55.22
18.21
2.28
13.80
5.30
0.96
14.66
55.21
21.81
4.01
3.94
10.32
1.94
13.19
55.20
28.20
1.12
12.26
3.12
2.23
8.27
55.20
27.87
1.63
4.12
3.74
4.70
13.13
55.18
17.58
5.79
5.68
14.10
2.88
9.15
55.18
27.78
2.59
2.44
7.14
2.24
12.96
55.15
28.56
0.79
9.48
1.60
0.06
14.63
55.12
28.65
0.96
16.40
2.06
2.89
4.16
55.11
18.84
2.75
10.42
5.66
3.19
14.24
55.10
22.14
3.12
14.52
6.74
1.40
7.17
55.09
26.28
3.55
1.04
9.78
0.40
14.04
55.09
21.18
4.01
14.10
7.12
2.88
5.79
55.08
24.84
3.31
6.96
7.52
2.23
10.19
55.05
27.90
0.33
11.64
0.58
0.01
14.57
55.03
28.11
0.38
14.48
0.90
2.55
8.61
55.03
18.84
6.46
3.38
13.02
4.23
9.09
55.02
24.18
1.71
16.46
4.00
3.19
5.48
55.02
28.95
4.55
2.34
10.82
4.42
3.93
55.01
29.04
0.19
11.84
0.46
0.96
12.50
54.99
29.34
0.13
10.88
0.24
0.13
14.27
54.98
7.92
9.28
2.72
16.94
3.76
14.36
54.97
26.07
1.37
14.00
1.76
3.19
8.58
54.97
17.40
7.47
4.82
15.62
2.88
6.78
54.97
15.63
7.47
1.70
13.56
3.76
12.84
54.96
28.20
1.62
10.98
5.02
1.39
7.74
54.95
5.07
5.15
18.18
7.12
4.94
14.48
54.94
21.72
5.46
10.10
10.32
2.55
4.77
54.92
25.86
4.84
4.18
7.52
4.42
8.10
54.92
26.97
1.18
8.84
2.80
1.17
13.95
54.91
24.96
1.00
12.52
1.86
1.17
13.40
54.90
23.25
0.42
14.02
0.84
4.23
12.14
54.90
28.71
0.04
10.02
0.08
1.93
14.10
54.88
17.10
7.79
2.96
13.02
4.42
9.59
54.87
23.76
1.18
18.00
2.82
0.64
8.46
54.86
27.33
0.66
10.94
1.94
0.41
13.58
54.85
11.58
7.47
5.00
16.08
3.76
10.95
54.84
26.01
0.35
12.76
0.58
1.17
13.97
54.83
18.84
4.28
11.80
8.80
2.55
8.57
54.83
28.89
0.24
10.98
0.56
1.17
12.99
54.83
28.14
0.40
14.82
0.96
3.48
7.02
54.82
24.21
4.01
3.52
9.78
2.23
11.07
54.82
19.83
5.79
4.06
13.56
2.55
9.02
54.80
26.46
1.00
12.00
2.28
2.23
10.83
54.80
28.02
0.45
13.06
1.38
2.23
9.66
54.80
28.29
2.42
15.30
5.02
3.19
0.57
54.79
21.78
7.13
1.30
10.32
4.42
9.84
54.79
24.63
2.59
9.20
7.96
2.23
8.18
54.79
17.58
5.80
3.16
10.84
3.50
13.89
54.77
23.61
3.54
16.04
6.36
3.19
2.03
54.77
19.77
6.12
5.90
11.38
4.57
7.02
54.76
25.53
0.83
14.60
1.86
3.20
8.75
54.76
28.23
0.24
10.66
0.56
1.93
13.11
54.73
22.92
3.11
15.02
6.36
4.02
3.30
54.73
28.92
0.32
11.28
0.56
0.26
13.38
54.72
5.19
7.80
12.10
15.16
4.03
10.43
54.71
22.14
3.54
14.02
7.52
3.19
4.29
54.70
23.34
2.42
10.50
3.74
0.78
13.89
54.67
23.25
1.46
17.76
4.00
0.50
7.70
54.67
0.06
9.55
12.64
18.10
0.63
13.68
54.66
3.15
5.46
16.40
11.94
3.49
14.22
54.66
23.16
2.02
10.54
5.32
2.55
11.04
54.63
24.06
1.00
12.34
1.76
2.88
12.59
54.62
27.84
0.67
12.62
1.54
1.94
10.01
54.62
24.99
4.29
0.24
10.32
3.20
11.55
54.59
23.19
1.12
14.78
2.40
3.48
9.60
54.57
8.52
6.12
12.30
17.76
3.48
6.39
54.57
26.10
2.75
2.16
8.80
1.39
13.37
54.57
27.96
0.49
11.14
1.10
1.39
12.48
54.56
25.47
1.00
14.16
2.06
3.76
8.10
54.55
22.62
1.12
17.74
2.52
3.48
7.05
54.53
15.96
3.77
16.68
6.74
1.93
9.45
54.53
11.76
6.47
7.92
10.84
3.77
13.77
54.53
19.41
6.80
6.20
13.56
0.78
7.77
54.52
25.65
0.79
13.34
1.86
4.02
8.84
54.49
25.32
0.59
13.58
1.00
1.17
12.83
54.48
4.65
6.12
16.68
11.38
4.58
11.06
54.47
10.41
7.79
4.32
15.62
4.02
12.29
54.44
21.66
6.12
1.32
13.02
2.88
9.44
54.43
12.00
5.79
3.58
14.10
4.57
14.39
54.43
19.35
4.84
4.96
9.78
3.19
12.30
54.42
13.08
7.47
7.86
9.78
2.23
14.00
54.42
25.77
2.75
3.74
7.96
1.64
12.56
54.42
2.61
9.10
9.48
19.14
2.55
11.54
54.41
27.18
0.69
11.08
1.20
0.79
13.47
54.41
27.60
0.10
13.62
0.36
0.10
12.63
54.41
18.27
3.54
9.48
5.30
4.23
13.58
54.40
4.50
9.76
4.76
18.92
3.19
13.26
54.39
24.06
1.18
15.04
2.96
0.40
10.73
54.37
17.19
7.13
1.34
13.56
3.19
11.96
54.37
28.77
1.12
10.28
1.86
2.23
10.10
54.36
22.32
2.58
8.82
9.78
3.48
7.37
54.35
28.08
0.31
10.20
0.68
1.93
13.14
54.34
28.53
0.21
10.38
0.48
1.64
13.08
54.32
16.74
2.92
7.86
11.92
2.23
12.65
54.32
28.35
1.54
5.16
4.76
0.96
13.55
54.32
26.82
2.75
3.66
4.00
4.23
12.86
54.32
24.87
1.90
6.78
6.74
2.88
11.15
54.31
22.41
4.84
4.92
7.52
4.91
9.69
54.29
28.83
0.09
10.00
0.18
0.79
14.40
54.29
28.35
1.18
8.54
4.76
4.02
7.44
54.29
23.73
0.51
14.78
1.14
1.39
12.72
54.27
15.42
5.46
4.68
11.40
4.23
13.08
54.27
27.12
2.15
3.72
6.36
0.10
14.82
54.27
24.03
0.69
14.10
1.14
2.56
11.75
54.26
29.13
0.57
8.36
1.46
1.93
12.81
54.26
29.10
2.42
0.14
6.74
2.23
13.61
54.24
24.78
4.28
12.06
8.38
1.39
3.35
54.24
18.72
3.77
7.24
13.02
4.57
6.90
54.22
25.32
1.81
8.68
4.00
3.19
11.22
54.22
28.20
0.49
10.14
1.10
1.66
12.63
54.22
14.43
2.02
19.36
5.30
2.55
10.56
54.22
27.81
0.66
9.22
1.60
3.48
11.45
54.22
28.44
2.28
4.72
7.12
4.86
6.80
54.21
15.81
2.92
16.74
5.30
1.17
12.27
54.21
7.56
6.12
11.68
11.92
3.48
13.44
54.20
18.69
5.79
7.44
9.30
4.42
8.57
54.20
23.73
4.01
8.74
8.80
2.88
6.03
54.19
23.19
4.01
4.42
10.82
2.23
9.51
54.18
0.06
9.76
6.42
19.14
4.70
14.10
54.18
6.60
6.46
16.10
10.82
4.02
10.16
54.15
15.21
2.75
19.52
5.02
4.25
7.40
54.14
15.90
5.79
0.14
15.62
2.88
13.80
54.13
27.45
1.54
5.04
4.76
0.63
14.70
54.12
19.86
4.84
4.80
11.92
2.55
10.14
54.11
24.69
4.84
3.32
10.82
1.93
8.51
54.11
2.97
5.80
17.06
13.56
4.02
10.70
54.10
29.04
0.25
10.02
0.58
0.79
13.43
54.10
27.75
2.15
8.98
3.32
4.79
7.11
54.10
26.25
1.00
15.46
1.86
1.93
7.59
54.09
22.14
4.85
0.60
12.46
4.24
9.78
54.07
26.31
4.84
5.74
9.78
1.93
5.45
54.05
27.06
1.00
13.82
2.16
0.96
9.03
54.03
28.86
1.46
1.22
6.74
4.02
11.73
54.03
8.04
4.84
9.14
14.10
3.48
14.42
54.02
24.36
1.62
17.26
4.24
2.88
3.63
53.99
21.51
3.77
13.58
7.12
1.93
6.08
53.99
19.71
5.15
8.48
14.10
3.19
3.35
53.98
25.56
0.82
12.48
1.46
0.96
12.69
53.97
26.07
1.81
5.98
4.00
3.49
12.62
53.97
23.28
5.16
2.14
7.54
4.03
11.81
53.95
17.19
2.58
16.44
7.52
4.42
5.78
53.92
28.89
0.66
3.14
1.54
4.79
14.90
53.91
25.77
2.43
6.72
6.00
1.40
11.58
53.90
15.06
6.12
8.16
6.36
4.79
13.41
53.90
22.50
2.28
10.56
8.38
4.23
5.94
53.89
23.01
2.42
11.84
3.74
1.64
11.24
53.89
22.02
2.43
8.00
8.38
2.55
10.50
53.88
26.04
4.29
1.56
10.32
1.93
9.74
53.88
16.20
7.13
4.34
16.08
2.55
7.56
53.86
24.03
4.55
0.22
10.82
3.19
11.04
53.85
16.53
3.11
12.74
4.50
3.76
13.22
53.85
23.97
3.32
3.80
7.12
2.89
12.75
53.85
26.46
1.37
10.92
2.06
4.57
8.46
53.84
27.30
0.49
9.38
1.10
1.93
13.64
53.84
23.82
3.77
0.30
9.30
3.19
13.46
53.84
29.13
0.10
10.14
0.24
1.64
12.56
53.81
15.81
6.46
1.82
14.62
3.76
11.34
53.81
27.99
4.01
2.40
7.96
1.93
9.51
53.80
2.46
8.38
10.08
19.14
3.48
10.26
53.80
12.60
6.12
18.80
11.92
0.63
3.72
53.79
24.84
5.46
4.34
10.82
3.76
4.56
53.78
24.21
1.54
10.00
2.52
3.19
12.32
53.78
29.79
0.33
2.90
0.84
4.94
14.96
53.76
20.73
3.31
10.18
4.24
3.48
11.78
53.72
27.63
0.59
10.76
1.32
0.96
12.44
53.70
25.11
2.75
9.38
7.14
4.02
5.30
53.70
27.45
1.06
9.06
2.66
1.40
12.05
53.67
26.10
0.42
12.34
0.70
1.40
12.71
53.67
25.77
0.40
14.14
0.84
1.39
11.09
53.63
9.75
7.47
8.22
15.14
1.17
11.88
53.63
21.15
5.15
1.92
11.38
2.88
11.15
53.62
27.18
0.79
12.74
1.76
2.24
8.90
53.60
27.72
0.38
10.62
0.66
0.10
14.09
53.56
16.38
4.55
9.94
6.74
4.24
11.72
53.56
28.29
0.47
10.76
1.26
0.41
12.38
53.56
13.68
4.55
10.78
8.38
4.03
12.14
53.55
18.72
3.54
7.94
6.36
3.19
13.79
53.54
23.25
3.31
9.50
11.38
4.02
2.06
53.51
21.24
1.62
14.98
4.00
2.23
9.44
53.51
25.68
1.46
8.78
3.12
2.23
12.23
53.50
14.55
5.15
7.54
9.30
4.57
12.38
53.49
18.09
2.59
17.68
4.50
1.40
9.23
53.48
29.22
0.05
4.44
0.12
4.70
14.94
53.47
15.48
3.54
15.60
9.30
0.96
8.58
53.46
26.04
2.16
15.24
4.50
1.94
3.57
53.45
14.61
3.11
11.26
6.36
3.76
14.34
53.44
18.63
3.77
7.94
8.38
3.48
11.24
53.44
28.71
0.09
10.14
0.22
1.17
13.10
53.42
10.47
8.66
3.66
17.38
3.19
10.05
53.41
21.81
3.11
15.40
6.36
3.20
3.53
53.41
17.58
5.79
6.10
13.56
2.88
7.50
53.41
12.96
2.03
13.44
5.68
4.42
14.87
53.39
17.52
5.80
3.80
13.02
1.65
11.60
53.39
23.28
1.37
10.10
4.24
4.02
10.37
53.37
2.13
8.89
11.14
17.78
4.03
9.41
53.37
24.96
0.75
11.84
1.54
1.17
13.11
53.37
28.47
0.04
8.40
0.08
4.42
11.94
53.35
22.47
4.55
0.36
10.32
3.76
11.88
53.34
28.38
0.86
7.22
3.32
2.23
11.33
53.34
25.47
2.28
7.92
6.00
2.88
8.78
53.32
24.45
3.31
5.08
5.02
4.42
11.04
53.32
27.00
0.79
7.74
1.96
3.20
12.60
53.29
9.24
4.02
17.22
10.32
3.19
9.29
53.28
22.14
5.15
10.02
10.82
1.17
3.98
53.27
28.47
0.21
9.72
0.46
1.93
12.48
53.27
20.46
2.92
15.58
5.66
0.96
7.68
53.26
18.27
4.84
7.98
5.66
3.76
12.75
53.26
28.65
1.18
7.02
3.54
1.93
10.94
53.26
24.96
3.54
10.56
6.74
1.39
6.05
53.24
28.23
0.49
11.02
0.90
1.17
11.43
53.24
28.68
0.12
10.42
0.30
1.17
12.53
53.21
27.48
3.77
2.04
8.38
2.56
8.97
53.20
12.15
2.75
19.66
7.52
4.23
6.89
53.20
16.98
2.15
15.94
6.36
0.97
10.80
53.20
11.85
2.58
16.06
6.00
3.48
13.22
53.19
16.02
4.55
8.62
11.38
2.88
9.74
53.18
28.65
0.30
16.06
0.64
0.50
7.02
53.17
28.92
0.35
9.28
0.88
1.17
12.56
53.16
22.77
1.90
10.38
4.24
1.39
12.44
53.12
19.89
2.75
12.44
3.54
3.19
11.30
53.11
28.38
0.45
13.34
0.80
2.23
7.91
53.11
4.95
9.10
6.62
18.10
4.02
10.31
53.09
27.72
2.28
1.88
7.12
1.93
12.15
53.08
24.39
3.31
5.90
5.66
3.76
10.07
53.08
27.66
0.86
8.62
2.16
2.55
11.22
53.07
21.09
0.19
12.24
0.56
4.42
14.57
53.06
26.97
0.62
8.92
1.60
2.23
12.71
53.05
23.79
1.46
16.90
3.34
3.48
4.02
52.99
19.83
1.81
17.14
2.40
2.55
9.26
52.99
18.99
0.43
15.34
1.68
4.70
11.85
52.99
5.97
4.56
9.80
13.56
4.86
14.24
52.98
29.79
2.28
8.72
5.30
1.64
5.24
52.97
24.18
1.54
10.92
2.66
2.23
11.43
52.96
19.53
5.47
4.94
13.58
2.88
6.54
52.94
25.14
2.42
8.48
4.50
1.64
10.76
52.94
27.18
0.47
12.54
1.38
0.96
10.40
52.93
21.78
5.15
6.06
13.56
3.48
2.88
52.91
27.00
3.54
0.72
8.38
4.23
9.03
52.90
21.78
4.84
0.26
10.82
3.48
11.72
52.90
16.77
4.29
5.58
11.94
4.42
9.87
52.87
28.59
0.11
11.62
0.22
0.03
12.30
52.87
24.54
2.75
2.78
6.74
1.39
14.66
52.86
23.19
4.55
4.82
10.82
2.23
7.25
52.86
19.98
6.46
2.06
14.10
2.88
7.37
52.84
9.99
6.46
8.32
13.56
3.19
11.31
52.83
29.49
2.59
2.40
6.38
0.96
10.98
52.80
22.62
2.15
12.00
4.24
1.93
9.86
52.80
17.19
7.47
0.80
15.14
4.70
7.49
52.78
16.11
2.75
19.70
6.00
4.02
4.20
52.78
27.15
0.79
8.72
1.60
1.17
13.35
52.78
21.81
0.95
13.54
2.28
0.78
13.41
52.77
26.04
0.26
11.38
0.44
1.93
12.72
52.77
5.01
9.55
5.48
18.68
4.57
9.48
52.77
7.11
6.12
8.02
13.56
4.23
13.73
52.77
24.96
0.75
17.60
1.86
0.79
6.80
52.75
8.70
6.12
14.94
9.78
3.19
10.02
52.75
11.52
1.81
16.16
5.02
4.23
14.01
52.75
14.82
6.12
6.16
11.92
2.23
11.49
52.74
23.28
1.24
10.24
4.24
2.23
11.51
52.74
16.68
4.55
3.94
10.32
4.42
12.83
52.73
23.19
0.91
12.16
1.54
0.50
14.43
52.73
25.05
1.12
12.38
2.06
0.10
12.02
52.72
23.46
1.06
12.58
1.86
0.02
13.74
52.72
16.11
5.79
0.22
14.10
1.65
14.85
52.72
19.77
5.15
5.28
10.82
4.42
7.28
52.71
5.25
8.10
9.80
17.78
0.79
10.98
52.70
14.43
5.15
11.38
11.38
0.10
10.26
52.70
28.62
0.59
5.64
1.38
4.23
12.23
52.69
11.64
8.38
4.70
17.38
3.50
7.08
52.68
12.78
7.79
1.94
15.62
2.88
11.67
52.68
29.70
1.06
9.12
3.12
4.70
4.98
52.68
10.47
7.48
3.86
15.14
3.76
11.96
52.66
28.98
0.49
7.62
1.10
0.63
13.83
52.65
3.57
8.89
13.18
17.76
3.48
5.76
52.64
25.32
2.15
10.24
4.76
4.23
5.94
52.64
18.27
0.86
14.88
1.60
2.55
14.48
52.64
22.02
1.24
12.44
2.06
2.23
12.65
52.64
27.24
0.42
10.00
0.88
1.40
12.69
52.63
24.00
2.15
5.02
6.38
1.93
13.14
52.62
26.85
0.86
9.80
1.96
3.76
9.39
52.62
24.78
2.75
1.92
7.54
1.94
13.68
52.61
27.51
0.08
11.18
0.14
1.17
12.53
52.60
23.04
2.03
9.94
4.26
1.40
11.93
52.59
16.38
4.84
7.34
13.02
4.23
6.78
52.59
11.19
6.81
4.90
13.02
3.20
13.46
52.58
28.56
0.20
5.80
0.54
2.88
14.60
52.58
26.70
2.43
2.46
7.12
1.65
12.21
52.57
22.77
0.91
16.16
1.94
1.93
8.85
52.56
21.96
5.16
1.92
8.82
2.23
12.47
52.56
25.77
3.11
2.50
7.96
1.64
11.57
52.55
27.63
0.01
6.84
0.02
3.49
14.55
52.54
13.53
7.79
6.16
16.08
1.93
7.02
52.51
25.08
1.37
12.68
1.86
1.17
10.34
52.49
20.55
2.75
5.74
8.80
3.49
11.16
52.49
14.13
4.28
14.68
9.30
0.50
9.59
52.48
8.88
2.58
18.70
6.00
3.48
12.83
52.47
21.30
4.28
2.46
7.52
4.02
12.87
52.45
26.94
0.30
10.88
0.66
1.93
11.73
52.44
25.86
4.01
1.26
9.78
3.76
7.77
52.44
22.77
6.12
1.18
11.92
4.70
5.73
52.42
26.43
5.79
3.50
8.80
3.19
4.68
52.39
12.00
6.80
4.92
15.14
4.02
9.48
52.36
3.81
6.46
14.02
14.10
1.39
12.57
52.35
22.26
4.28
0.38
10.82
1.17
13.44
52.35
24.57
1.12
10.14
2.40
1.64
12.45
52.32
20.04
1.00
12.52
2.06
4.23
12.45
52.30
28.53
1.37
0.36
3.54
4.23
14.25
52.28
26.58
0.95
8.98
1.76
2.55
11.45
52.26
28.41
0.38
9.20
0.80
0.96
12.51
52.26
22.71
1.06
13.48
2.40
2.23
10.38
52.26
21.48
2.42
7.44
5.02
4.02
11.88
52.26
25.11
3.31
0.92
7.96
1.93
13.02
52.25
25.65
0.62
9.62
1.38
3.48
11.48
52.23
16.68
7.47
1.36
14.62
4.42
7.67
52.22
23.34
2.92
1.84
8.80
3.19
12.12
52.21
20.88
1.37
13.44
3.32
2.24
10.94
52.18
28.56
0.86
7.60
3.54
0.63
10.98
52.17
16.02
2.58
11.70
4.76
3.48
13.62
52.16
22.47
0.86
11.38
4.00
4.42
9.00
52.13
29.88
0.75
14.16
1.60
4.94
0.80
52.13
28.77
0.24
9.42
0.64
0.50
12.54
52.11
26.70
1.12
7.20
3.74
3.48
9.87
52.11
20.94
3.77
2.38
9.78
0.78
14.46
52.11
20.28
6.12
0.08
15.14
1.93
8.55
52.10
4.11
9.10
4.52
17.78
3.48
13.11
52.10
0.12
7.47
14.16
14.62
4.02
11.72
52.10
25.62
2.28
3.04
9.32
1.64
10.20
52.10
21.09
1.63
10.98
2.66
1.65
14.09
52.10
13.68
6.13
0.56
14.62
4.24
12.86
52.08
28.47
0.20
8.92
0.44
1.64
12.41
52.08
26.61
4.84
8.68
7.96
1.64
2.34
52.07
27.09
0.24
8.86
0.52
1.94
13.40
52.05
15.57
6.80
5.92
13.02
2.88
7.86
52.05
27.36
1.54
7.72
3.12
0.40
11.90
52.04
24.90
0.79
11.02
1.76
1.94
11.63
52.03
19.62
4.01
7.84
7.96
4.02
8.58
52.03
28.80
1.37
7.56
2.96
1.17
10.17
52.03
6.21
8.10
6.78
18.68
4.58
7.67
52.01
23.61
2.92
16.44
3.74
4.02
1.28
52.00
25.98
0.62
9.04
2.28
1.93
12.14
51.99
28.20
0.27
8.16
0.56
1.39
13.40
51.98
26.97
1.81
4.14
6.74
2.88
9.44
51.97
25.71
2.15
3.58
5.32
1.65
13.56
51.97
23.10
2.42
9.88
10.32
4.23
2.01
51.96
23.04
2.28
11.22
5.02
3.48
6.90
51.94
0.45
9.10
8.08
19.14
4.79
10.34
51.90
14.76
6.12
6.08
13.56
3.76
7.62
51.90
3.39
7.79
11.80
11.92
4.57
12.42
51.89
25.95
1.30
16.10
2.28
0.63
5.63
51.89
21.30
0.75
15.58
2.66
2.88
8.72
51.88
5.01
7.47
7.68
13.04
4.42
14.25
51.87
23.79
1.12
8.08
2.16
2.88
13.85
51.87
27.30
0.11
12.48
0.38
0.78
10.80
51.85
27.66
2.16
1.84
6.36
1.65
12.17
51.84
25.20
0.57
8.72
0.90
4.70
11.72
51.80
7.77
8.66
4.08
17.78
2.55
10.97
51.80
26.52
0.91
10.96
1.54
0.13
11.73
51.79
21.99
5.15
2.44
7.96
4.42
9.83
51.78
22.77
3.11
11.46
5.02
2.23
7.16
51.75
21.30
1.12
11.22
2.40
0.96
14.73
51.73
29.16
0.35
7.78
0.80
0.78
12.84
51.71
7.05
7.14
6.00
14.62
4.42
12.48
51.71
3.00
5.15
14.52
13.56
1.39
14.07
51.69
26.61
1.90
7.10
3.54
2.88
9.66
51.69
23.64
1.46
12.14
2.66
2.55
9.24
51.69
21.15
5.46
4.48
10.32
4.42
5.85
51.68
12.30
7.13
5.78
15.14
2.55
8.78
51.67
23.04
1.06
11.52
2.16
1.39
12.50
51.67
11.43
2.42
15.88
5.32
3.76
12.86
51.66
29.13
0.17
7.28
0.40
3.19
11.49
51.66
21.42
2.42
8.62
5.02
1.17
13.01
51.65
22.68
2.02
12.82
4.00
2.23
7.89
51.64
8.28
6.12
11.70
12.46
3.48
9.59
51.63
29.82
0.57
10.10
1.14
4.94
5.06
51.63
26.28
2.28
1.54
5.66
1.93
13.94
51.63
24.96
0.66
10.88
0.96
2.88
11.28
51.62
25.17
2.16
11.90
5.32
1.65
5.42
51.61
16.32
4.01
7.30
10.82
3.48
9.68
51.61
18.21
5.46
0.80
10.82
4.02
12.30
51.61
22.50
0.82
15.54
1.60
1.17
9.98
51.60
19.29
4.84
7.84
10.32
3.76
5.55
51.60
26.31
1.18
6.02
2.16
2.56
13.37
51.59
25.95
2.59
8.46
6.74
4.24
3.60
51.58
20.94
0.95
11.30
3.54
4.23
10.61
51.57
6.24
9.10
3.84
18.12
3.77
10.47
51.54
10.29
7.79
4.28
16.08
3.76
9.33
51.53
16.53
5.15
16.48
8.80
1.64
2.93
51.53
25.50
1.46
13.04
3.54
0.96
7.02
51.52
29.70
0.24
14.00
0.90
3.48
3.20
51.52
15.03
4.01
10.68
6.00
3.48
12.32
51.52
15.90
6.46
2.32
10.82
4.42
11.55
51.47
12.00
7.79
10.14
16.08
2.55
2.90
51.45
14.43
1.54
16.60
4.00
3.48
11.40
51.45
27.09
2.75
2.28
6.00
3.48
9.84
51.44
12.72
6.80
4.84
14.62
3.19
9.27
51.44
12.48
3.77
14.92
10.32
2.89
7.07
51.44
16.02
2.02
16.12
5.66
2.88
8.75
51.44
12.66
6.12
3.20
13.56
2.88
13.01
51.42
22.95
3.11
7.66
8.80
3.19
5.70
51.41
16.11
5.79
3.76
12.46
2.89
10.40
51.40
20.73
6.46
1.08
12.46
2.23
8.43
51.39
18.21
0.03
15.80
0.08
2.56
14.72
51.39
21.48
4.01
2.46
8.38
2.88
12.18
51.39
25.83
2.28
6.16
6.74
1.39
8.99
51.39
25.92
1.46
9.20
2.80
0.96
11.04
51.38
28.53
0.13
10.76
0.24
0.06
11.64
51.36
10.41
7.13
2.06
14.62
3.77
13.37
51.35
28.89
0.27
7.72
0.70
0.96
12.81
51.35
19.17
4.56
6.84
11.38
3.19
6.20
51.34
25.74
4.84
3.42
9.30
2.23
5.81
51.34
27.06
0.47
11.20
1.00
1.94
9.65
51.32
26.37
0.51
11.26
1.04
0.50
11.63
51.31
25.95
2.28
3.36
6.74
1.17
11.81
51.30
28.50
0.37
8.62
1.00
0.32
12.48
51.29
28.92
2.92
0.70
7.12
2.88
8.75
51.28
28.11
2.15
2.46
6.00
2.88
9.68
51.27
10.41
4.56
10.66
7.12
4.24
14.28
51.27
18.93
6.12
4.16
11.38
3.19
7.49
51.27
10.80
7.79
4.44
16.52
2.23
9.48
51.26
26.94
4.01
3.48
6.74
3.19
6.90
51.26
26.58
0.27
11.22
0.46
0.78
11.94
51.25
12.54
6.12
4.62
9.78
4.42
13.77
51.25
11.40
6.81
0.30
15.62
3.76
13.35
51.24
19.47
1.90
10.38
7.52
1.93
10.04
51.24
24.36
5.79
3.36
12.46
0.63
4.64
51.24
25.02
0.69
10.18
1.10
0.20
14.04
51.23
9.45
6.46
5.96
16.08
4.57
8.70
51.22
27.51
0.38
9.52
0.80
1.64
11.36
51.21
21.42
2.75
16.90
7.52
0.26
2.34
51.19
28.86
0.03
3.00
0.06
4.58
14.66
51.18
22.29
3.77
4.00
9.78
0.51
10.83
51.18
23.73
3.12
6.06
6.74
1.40
10.13
51.17
27.93
0.19
14.30
0.34
0.32
8.09
51.17
12.42
4.84
14.02
8.38
4.91
6.60
51.17
23.91
1.71
8.40
2.80
2.55
11.79
51.16
23.28
3.77
1.98
8.80
1.64
11.69
51.16
28.02
0.35
10.42
1.00
0.40
10.97
51.16
19.53
5.46
0.92
11.38
4.42
9.45
51.16
26.76
3.12
5.50
6.38
1.94
7.46
51.15
24.72
1.12
9.04
1.94
0.63
13.70
51.15
26.88
2.28
2.86
6.00
2.23
10.89
51.14
25.95
1.37
9.08
5.66
0.50
8.58
51.14
19.92
0.37
15.14
1.26
3.48
10.95
51.12
22.20
4.84
4.56
7.12
4.70
7.70
51.11
25.50
0.95
10.50
1.86
1.93
10.37
51.11
28.38
0.09
9.72
0.18
0.03
12.71
51.11
23.13
2.29
2.14
5.68
4.02
13.85
51.10
27.30
0.20
11.52
0.70
1.64
9.74
51.10
19.11
5.47
2.86
9.30
3.50
10.86
51.10
25.80
0.91
9.44
1.94
1.39
11.60
51.08
26.73
1.30
8.08
2.96
1.17
10.83
51.07
8.70
7.14
5.64
14.12
3.48
11.97
51.05
24.63
3.11
7.50
8.38
1.39
6.03
51.04
27.18
0.38
10.62
0.84
0.08
11.94
51.04
24.09
0.33
13.62
0.56
0.96
11.48
51.04
19.47
5.46
0.32
14.12
4.24
7.43
51.04
13.62
4.28
12.82
10.32
0.13
9.87
51.04
23.94
3.54
5.98
7.96
2.23
7.38
51.03
22.59
1.72
7.68
2.66
3.50
12.87
51.02
23.25
0.91
15.10
1.60
1.17
8.99
51.01
24.39
1.24
8.84
2.66
2.23
11.64
51.00
21.72
5.46
4.72
11.38
2.23
5.49
51.00
25.95
3.11
1.78
10.84
3.77
5.55
51.00
24.72
4.01
3.12
7.52
1.93
9.69
50.99
17.04
5.46
1.26
11.94
2.55
12.74
50.99
29.25
0.23
11.22
0.58
1.64
8.06
50.98
12.66
7.79
1.48
15.62
4.02
9.41
50.97
0.60
9.28
12.96
14.62
4.42
9.09
50.97
24.54
3.31
0.40
9.30
1.17
12.24
50.96
28.47
0.38
7.62
1.04
0.96
12.48
50.95
15.69
0.62
15.56
1.32
4.02
13.74
50.95
24.06
1.81
4.70
5.30
0.50
14.57
50.94
23.28
4.84
1.20
10.32
2.88
8.42
50.93
28.68
0.51
6.60
1.46
0.50
13.17
50.92
24.93
2.28
4.24
7.52
4.02
7.92
50.91
10.29
5.46
12.90
11.38
2.55
8.31
50.89
24.30
1.12
10.56
2.06
0.32
12.53
50.89
9.09
4.84
4.88
13.56
4.79
13.73
50.88
10.53
6.47
3.36
15.14
2.89
12.50
50.88
26.49
3.11
2.90
8.40
1.65
8.33
50.88
21.42
3.77
6.84
8.38
1.40
9.06
50.87
19.41
5.46
4.40
10.82
1.93
8.84
50.86
28.23
0.54
5.94
1.20
2.56
12.38
50.84
13.47
4.01
10.14
7.52
3.76
11.94
50.84
27.27
0.72
7.42
1.46
1.93
12.03
50.83
23.43
1.90
7.68
6.36
3.48
7.98
50.83
23.61
1.24
7.10
2.80
2.55
13.53
50.83
17.58
3.77
17.18
8.38
1.93
1.98
50.82
27.42
0.11
8.78
0.22
0.01
14.27
50.81
19.59
1.06
13.68
2.80
0.16
13.52
50.80
14.61
4.01
15.80
6.36
3.48
6.54
50.80
21.48
2.92
13.22
4.00
1.93
7.25
50.80
19.05
3.31
14.82
6.00
3.19
4.43
50.80
26.88
0.54
10.26
1.38
0.16
11.57
50.78
25.20
2.16
1.36
8.38
4.02
9.65
50.77
26.70
1.38
10.88
3.54
0.96
7.29
50.75
23.37
2.02
10.78
4.00
3.48
7.10
50.75
25.38
0.86
7.68
2.52
0.64
13.67
50.74
17.25
5.79
1.88
11.92
3.48
10.41
50.73
26.79
1.71
3.64
4.76
1.17
12.65
50.71
25.98
0.43
10.42
1.54
2.23
10.11
50.71
25.47
1.18
8.92
2.40
0.63
12.11
50.71
25.35
0.73
9.32
1.60
1.40
12.29
50.68
27.84
0.38
9.06
0.84
0.63
11.93
50.68
11.40
6.12
17.14
9.80
0.64
5.58
50.68
21.30
4.84
1.40
10.32
4.42
8.39
50.66
24.63
0.75
9.84
2.16
2.88
10.40
50.66