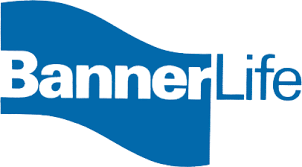 on Legal & General's secure website
| | |
| --- | --- |
| Type of Insurance | Term |
| A.M. Best Rating | A+ |
| Customer Service | 1-888-984-3393 |
| Issue Age | Not provided |
See how this company stacks up against our top rated life insurance companies
Life insurance can be an extremely important and valuable asset to have, yet it's one consumers tend to overlook or delay purchasing. If you are the insured, a life insurance policy will typically provide lump sum payments to your family members or beneficiaries if you pass away.
Life insurance options come in a variety of forms. For example, term life insurance requires a set premium payment for a certain coverage period, usually 10 to 20 years. Once that period ends, you will usually have the option to continue coverage, but the premium will be more expensive.
Universal life insurance is a permanent product offering lifetime coverage with premium payments and coverage amounts that may change. Whole life insurance is also a permanent life insurance product.
Banner Life insurance Company is among the players in this industry providing each of these life insurance options to consumers.
About Banner Life
Banner Life Insurance Company is part of Legal & General America under the British financial services firm Legal & General Group that dates back to 1836. Banner Life has a superior rating from A.M. Best.
The Legal & General America company issued more than $53 billion in new coverage last year, and it had an estimated $5 billion in assets at the end of the year, according to its financial statements. With 1.3 million customers in the U.S., it ranks in the top five term life insurance providers in the U.S.
Banner Life Insurance Overview
Cost of Banner Life Insurance
The cost someone will pay in premiums for a life insurance policy can vary quite a bit depending on individual factors. The insured person's health and age are big components of pricing. Other factors such as weight, BMI, and lifestyle choices like such as being a smoker or non-smoker are also relevant. Someone who is a smoker will usually pay as much as three times what a non-smoker pays for life insurance.
According to estimates from JRC Insurance Group, if someone were to obtain a 20-year term life insurance policy that was worth $250,000, the average monthly cost could be anywhere from $12 to $50 for a 30-year-old. It could be $32 to $210 monthly for a 50-year-old, and for a 70-year-old the cost could range from $270 to $1,321.
For Banner Life, JRC Insurance Group gives a sample rate of $12.86 per month for a 40-year-old female in excellent health for a 10-year term life insurance policy worth $250,000. Banner Life advertises $100,000 of term life insurance for as little as $7 a month, but to get specific costs, fill out an information form and receive a quote for your situation.
Coverage & Popular Policies
Banner Life offers different term life policies, which tend to be the most popular policies because they are the least expensive. Term life insurance coverage offers periods that range from one to 30 years.
Policy features available through Banner Life include:
Premium waivers are granted with proof of a disability
A policy conversion option can shift a term policy to a universal life insurance policy
Several different premium payment options include annually, semi-annually, quarterly, and monthly
The accelerated death benefit rider is paid before the insured person dies if they have a qualifying terminal illness
Policies can also include a children's rider which is a single rider that covers eligible children until either the child's 25th birthday or the insured individual's 65th birthday
Requirements to Get Insured
To get insured with Banner Life, first submit your information to receive a quote. Then, you will be contacted for an interview that should last around 45 minutes. Some applicants may have to take a no-cost medical exam.
Once Banner Life has all the necessary information, it can determine your health class and premium price. You'll then receives a copy of your individual policy which you can sign off on to make it official.
Availability
Banner Life's life insurance is widely available in the U.S. Its products are available in 49 states (not New York) and Washington D.C. In New York, William Penn products are available.
Customer Service
Both Banner Life and William Penn do relatively well in terms of complaints made against them by state regulators. There are some complaints related to filing claims, but that is fairly common with any insurance company.
Bottom Line
Banner Life, which operates under the Legal & General company, may be a good option for life insurance with its competitive pricing. However, you may have to get a medical exam, which can be time-consuming. Overall, it offers a well-established service and is worth researching quotes specific to your scenario if you are in the market for life insurance.