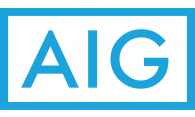 on AIG's secure website
| | |
| --- | --- |
| Type of Insurance | Term, Whole |
| A.M. Best Rating | A |
| Customer Service | 1-800-888-2452 |
| Issue Age | 50 – 85 (whole life insurance) |
See how this company stacks up against our top rated life insurance companies
Life insurance is a critical part of financial health, and yet it can be difficult to know which company to trust. Your family's financial security could depend on your choice, but there are several factors that go into choosing the best life insurance company for you. Here, we'll look at AIG Life Insurance, one of the oldest insurance companies in the market.
AIG has been providing a variety of insurance products since 1919 and its offerings are currently available in every state in some form. While AIG's biggest products are focused on life insurance, the company also has other offerings, including travel insurance, annuities, mutual funds, and accidental death insurance policies.
AIG's business model is not like other companies that use local, direct agents to build relationships with clients. Instead, it uses a call center.
Available Policies
AIG's life insurance policies span all of the main types: term, whole life, and even quality of life, which allows you to access your benefits before your death if you have an unexpected illness.
Term life policies from AIG can range from 10 years to 35 years. The rate is guaranteed during the term and can be matched to a specific financial goal, such as paying off your mortgage or getting your kids through college. Once your financial goal is met, the term ends and you can reassess for a different term and rate.
AIG Guaranteed Issue Whole Life Insurance ranges from $5,000 to $25,000 of coverage. A graded death benefit pays 110% of premiums paid during the first two years of the policy, and the full death benefit in the third year and beyond. If you're between the ages of 50 to 85, you're guaranteed acceptance regardless of health, and all benefits are tax-free.
Universal Life policies, unlike term life policies, accumulate a modest cash value over time, and the coverage can be adapted during the policy as necessary. The benefits are tax-free, and while the cash value will never give you enough to retire, if you need to cash it in to cover medical expenses or some other emergency, it will provide a decent amount of money.
The Cost of Life Insurance From AIG
AIG doesn't publish its rates on its website or in any literature partly because policy costs are highly variable. Your quote will depend on factors like your age, gender, smoking history, and even your credit history. You'll need to provide your Social Security number in order to apply for coverage. If you're fairly young, have decent health, are a non-smoker, and have a good credit rating, you will see much better rates than others.
As a general rule, term life policies are the least expensive, followed by whole life or universal policies, which cover you as a permanent policy. That's due to both the cash value that accumulates on the universal policies, and because term life is not set in stone for the lifetime of the policyholder like a universal policy is. Instead, term life policies are only good for a set number of years. After that, your entire policy is negotiable again, including rate increases.
Coverage Requirements
For all AIG products except the Guaranteed Issue Whole Life policy, a physical exam, blood work, and extensive health questionnaire are required to obtain coverage. The medical evaluations and lab work checks for preexisting conditions or health factors that are a risk to the company, such as if you have a terminal illness you either didn't want to disclose or do not know about.
Availability
AIG life insurance is available in all states. Each state, however, may have specific guidelines or extra details that you should check before purchasing a policy. You will want to consult your state laws or other policies before signing on with AIG. The business model of impersonal call center reps means you may not speak to someone who is familiar with your state's insurance laws.
Customer Service
AIG is not known for their customer service. In fact, J.D. Power rated it at No. 23 out of 25 total insurance companies it evaluated with ratings of only two stars out of five. ConsumerAffairs.com also put AIG at a star rating of two and a half stars out of five, with over 160 poor reviews on their site.
Reviews seem to center on high-pressure sales from call center reps. Long-term customers voiced displeasure that AIG moved away from independent agents, closing local offices, and moving their customers to faceless interactions with the call center, which they felt was impersonal and resulted in poor service.
Conclusion
While AIG has a long history in the insurance business, its business model, higher premium costs, and poor customer service reviews could make its policies a less than optimal choice for you. If you're shopping for life insurance, consider comparing costs with other companies before purchasing with AIG to make sure you're getting a policy that is worth the cost.