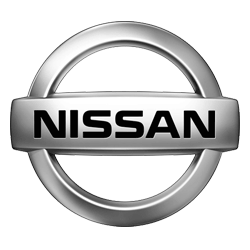 on Nissan's secure website
| | |
| --- | --- |
| Loan Terms | 12 – 75 months |
| Loan Amounts | $10,000 – $150,000 |
| BBB Rating | A+ |
| Trustpilot Rating | 3.0 / 10 |
See how this company stacks up against our top rated auto loans
As with most car manufacturers, Nissan offers buyers a variety of financing options to make the high purchase price easier to swallow. Nissan, a Japanese company, makes vehicles that are generally a little more expensive than North American automakers. Its cheapest models cost around $12,000, and the top-of-the-line car model is priced at about $100,000.
The average American family might need a loan, or a lease, in order to make that next big purchase, which is why Nissan offers both options through its Nissan Motor Acceptance Corporation.
Does it make fiscal sense to finance a new vehicle? Financial experts would warn the average American against stretching themselves too thin trying to buy the best car they can afford. But that doesn't mean leasing or financing a car never makes financial sense. Look at your budget, your family, and needs to make a smart judgment before chasing that brand-new car.
Financing a Vehicle Through Nissan Motor Acceptance Corporation
Banks, credit unions, and other lenders offer auto loans to their customers, but the rates aren't necessarily lower than those you'd negotiate for with a dealer. Car manufacturers tend to be able to offer lower interest rates, particularly to people with good credit, because the interest rates are subsidized, according to Consumer Reports.
Dealers, including Nissan finance representatives, often have some leeway during the final negotiation. This is something banks often cannot offer. Both loans and leases at Nissan require the following information to determine eligibility and rates:
Total cost of vehicle
Interest rates (car dealerships often have interest rate deals)
Loan term length
Credit score
Down payment
Trade in value

View Rates
Rate Beat Program available
Rates from

2.49

% to

11.89

%* APR with AutoPay
Loan amounts between

$5,000

and

$100,000

Funds available as soon as the same day
Basic Information: Rates, Terms, Fees, and Limits
Nissan has advertised 0% APR financing for up to 36 months and 2.99% APR for up to 60 months on certain 2014-2018 models. But the best way to estimate rates, terms, fees, and limits of Nissan financing option is to use its handy online calculator. Financing can vary widely from one person to another and can be negotiable along with the price of the vehicle itself.
Car purchase financing is available for 12- to 72-month terms, and the leasing options are available for 24- to 60-month periods. Leasing tends to make sense for customers who drive their car less than 15,000 miles per year and for those who prefer to switch vehicles every two to four years. Financing can make the most sense if you prefer to own the car outright and want to drive unlimited mileage. You may, however, want to avoid long term lengths like 72 months to save money on the total cost of your loan.
The Benefits
If you plan your purchase correctly, you can take advantage of one Nissan's annual offers. For example, it often advertises "0% financing" or "no money down" sales. Nissan financing also covers motor insurance, extended warranties, credit shield, and accessories.
During the exploratory phase, Nissan also has many online tools to make the financing clear before sitting down to negotiate. For example, it offers a credit score calculator, online quoting, payment estimator, and more.
The Downsides
Although Nissan might offer better rates than banks, it also tends to have fewer protections. When compared to a loan issued by banks, your Nissan loan or lease might contain fine print which doesn't protect you if you lose your job, become disabled, or encounter another financial crisis.
Interestingly, despite the appeal of a 0% financing option, it can actually end up costing you more than if you financed at a higher rate. Why? Because 0% might disqualify you from stacking other discounts and rebates on top of the ticket price. Before purchasing, do your homework before you sit down to negotiate your loan or lease with any dealership. Although it might advertise a particular interest rate or financing offer, it's important to understand the fine print to know if you will you qualify.
The Bottom Line
Generally, financing offered through dealerships have the best rates and terms when compared to the other lenders. They are in a position to negotiate the interest rate as well as the price. Do your homework beforehand by taking advantage of Nissan's online planning tools. Know crucial key information before you go, including:
Know your credit score
Know what payment you are comfortable with
What term length you are looking for
Any expected down payment or trade-in value
---
*Your loan terms, including APR, may differ based on loan purpose, amount, term length, and your credit profile. Excellent credit is required to qualify for lowest rates. Rate is quoted with AutoPay discount. AutoPay discount is only available prior to loan funding. Rates without AutoPay are 0.50% points higher. Subject to credit approval. Conditions and limitations apply. Advertised rates and terms are subject to change without notice.