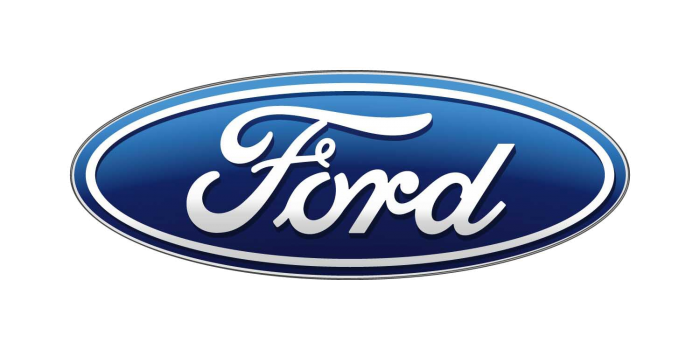 on Ford's secure website
| | |
| --- | --- |
| Loan Terms | 12 – 72 months |
| Loan Amounts | $7,500+ |
| BBB Rating | B- |
| Trustpilot Rating | 2.2/5 |
See how this company stacks up against our top rated auto loans
If you're in the market for a Ford automobile, one way to pay for it is with financing directly through your dealer. Many dealers offer financing from Ford Credit, allowing you to complete your purchase and have your auto finance needs taken care of in one stop.
Dealer financing has long gotten a bad rap, but the reality is it's possible to find some good deals when you get your auto loan or sign a lease agreement with Ford Motor Company.
Continue reading to learn more about Ford Credit's rates, requirements, terms, and more.
On this page:
---
Taking Out a Loan or Lease with Ford Credit
First of all, if you want financing or a lease agreement through Ford Credit, you need to visit an authorized Ford dealer. While you can look online and get a feel for what's available and do some initial research, you need to complete your transaction through a Ford dealer.
Other than that requirement, it's fairly simple to get qualified for an auto loan. You can buy a new or used car using dealer financing. You don't need exceptional credit to get an auto loan, although you won't have access to the best deals and promotions unless you have good credit.

View Rates
Rate Beat Program available
Loan amounts from $5,000 to $100,000
Loans can be funded as soon as the day you apply
Minimum credit score of 660
Basic Information: Rates, Terms, Fees, & Limits
Before you move forward, it's important to understand how Ford operates when it comes to financing. Here are some of the basics:
Interest Rates
Interest rates vary based on a number of factors. The type of car you buy, whether it's new or used, and your own credit history all help determine what you end up with for an interest rate.
For example, as of this writing, financing incentives on a Ford Fiesta for qualified buyers included 0% APR for 66 months through Ford Credit. For Certified Pre-Owned cars, though, the promotion started at 4.49% APR for 60 months.
Interest rates could be higher than that, though, depending on your credit and other factors.
Terms
In general, terms on auto loans range from 24 months to 84 months (and sometimes longer). Ford Credit is no different. When you visit the dealer, you'll get a loan offer based on your credit and, in many cases, your preferred monthly payment. The smaller your monthly payment, the longer your loan term will be.
Meanwhile, Ford's Red Carpet Lease program comes with separate payment terms and advantages; for example, you don't have to worry about trade-in value when leasing a Ford vehicle. Other charges might apply at lease end, though, such as mileage penalties and wear-and-tear fees.
Fees
There might be other fees associated with your car through dealer financing, such as destination charges or dealer preparation fees, so be sure to review the bill of sale in full before signing on the dotted line.
Limits
Ford Credit doesn't list explicit financing limits on its website, although how much you're able to borrow will depend on your credit history, debt-to-income ratio, and other factors.
The Benefits
The biggest benefit of using Ford Credit for your auto loan financing is the convenience. Taking care of the loan plus the purchase of the car at the same time can be fast and easy. While the Ford Credit website is a little hard to navigate, it does come with some helpful tools that include:
Payment calculator: Use the calculator to get an idea of how much you can afford, as well as get a preview of promotions and incentives.
Credit application: You can get pre-approved for a loan before you head to the dealer. This can speed up the process and give you an idea of what to expect.
Dealer checklist: A helpful list of things to do that can help you research before you go into a Ford dealership. The checklist includes additional tools to help you figure out your car budget and estimate future maintenance costs, such as roadside assistance and how to schedule service on your vehicle.
Educational resources: You can read up on buying vs. leasing and get help determining what is right for you. There are also resources about credit and why it matters.
Being able to go in and get incentives, including 0% APR financing on new vehicles, can be a huge advantage if you have the credit that qualifies you for the best promotions.
The Drawbacks
The biggest drawback is having to go to the dealer in order to get Ford Credit financing. Plus, even though you can get pre-approval and conduct research ahead of time, your final details aren't presented to you until after you're sitting across from a salesperson and their finance manager. So, you can't be entirely sure what kind of deal you truly qualify for.
Additionally, the website can be a little difficult to navigate ahead of time, and getting straightforward answers to your questions can be hard to come by.
Finally, you do have to watch out for upsells and extra costs. You'll be subject to attempts to get you to buy warranties, extras, and service contracts. These added costs might be tacked onto your loan, making it more expensive.
Bottom Line
Depending on your situation, Ford Credit can actually be worth it. If you've decided you want to buy a new car, or if leasing makes sense in your situation, you can get some good financing options by going through a Ford or Lincoln dealer. If you have good credit and you choose a car with a 0% APR financing promotion, you could wind up getting a good deal.
On the other hand, you might not qualify for the best incentives. Getting an auto loan from a local bank, credit union, or online lender might be a better choice in the long run. Carefully consider your financing options ahead of time. Compare rates from other financial institutions and visit the dealer ready with a pre-approval letter.
If you're diligent ahead of time, you might be in a better negotiating position, plus get the dealership to strike a deal with you. And if you can't, at least you have pre-approval from another lender who offers a loan product better suited to your needs.