Which Colleges Give the Best Return on Investment?
LendEDU's fifth annual College Risk-Reward Indicator report shows the colleges and universities across the nation with the best return on investment for students.

When deciding where to attend college, it's crucial to consider more than just the cost of tuition and other expenses.
It's also important to factor in your projected salary and debt levels after graduation, as these can help you get an idea of how much financial stress you may face as a young adult.
Many students graduate with tens of thousands of dollars in debt each year, making it hard to achieve life goals such as buying a house, getting married, and having children.
In fact, our most recent data shows that graduates with student loans have $28,565 in debt, on average, when they walk across the stage to receive their diplomas. When factoring students with no debt as well, the average is still $16,649.
Future salary is also important to consider because having a higher income makes it easier to repay the debt that you may take on to pay for college.
To help students and their families make more informed decisions about where to attend college, LendEDU has released our fifth annual College Risk-Reward Indicator study.
This study analyzes 798 four-year colleges and universities throughout the nation to find the institutions with the best return on investment for the average student.
In this report:
What Is CRRI & Why Should You Consider It?
For the College Risk-Reward Indicator, LendEDU has defined the risk of attending a four-year college or university as the average student loan debt per graduate at that institution. The reward of attending that same four-year college or university is the average early career pay for graduates. Average early career pay for graduates is defined as the median salary for alumni with bachelor's degrees with 0 to 5 years of work experience.
To calculate the CRRI for each school, the following formula was used:
CRRI = Average Early Pay / Average Student Loan Debt at Graduation
Why does this matter for students?
The key to being financially prosperous as a young college graduate is having low student loan debt and high income. On the other hand, high levels of debt and low pay are a recipe for financial hardship.
LendEDU's 2020 CRRI study analyzed 798 private and public four-year colleges and universities in the United States. Schools that recorded the highest CRRI values (ex: Princeton – 47.44) should be considered as the best risk-adjusted choices for undergraduate students. On the other hand, institutions with the lowest CRRI values should be considered the worst risk-adjusted choices for prospective students.
LendEDU's 2020 College Risk-Reward Indicator (CRRI) Rankings
To find a specific college, use the search bar above the table. To find the rankings in a specific state, click the "State" column header to sort by state or search the state abbreviation in the search bar. Note that states with abbreviations that are common in school names (such as "MA") will return schools with that abbreviation in their name as well.
Ask the Expert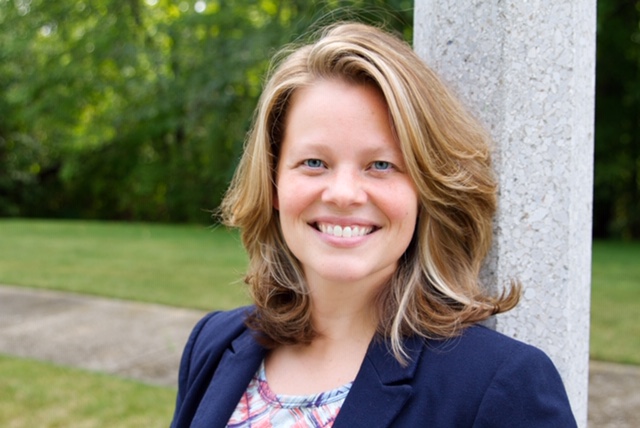 Vicki L. Baker, MBA, MS, PhD
Professor, Economics & Management; Co-Founder, Lead Mentor Develop
Many students and parents think about the cost of tuition and housing, but there are other fees and costs to keep in mind. For example, there are additional fees associated with particular courses (for example, I teach a year-long international entrepreneurial exchange course which includes a trip to France. There is a $1,500 course fee attached to cover airfare and accommodations while abroad). Also, the cost of books and other course supplies; technology to support attendance such as a laptop; meal plans; gas if the student has a car on campus, etc. can all add up.
Prestige is not the primary driver that students (and parents) should consider when deciding on which college (and major) to pursue. I think making sure an institution has the major/academic areas of interest is most important. Also, does the institution offer the curricular, co-curricular, and experiential opportunities needed to excel in a given field/career upon graduation? What types of supports (academic, health, etc.) are available to students to support them throughout the college experience? Making sure all aspects of the student are supported through available and accessible resources is critical and far more important than prestige.
Given the costs associated with attending post-secondary education, I think it's more important to find the right "fit" with the institution. Finding the right fit helps support retention and student success. Questions to ask oneself: am I better suited for a smaller campus, where the faculty-to-student ratio is smaller, resulting in closer relationships with faculty and peers, and smaller class sizes with more personalized/individualized attention? Or, am I looking for a larger campus with a greater diversity of students, faculty, and programming? Visiting campus as part of the college choice process is critical to figuring out which environment is preferred. Spend the night on campus, if possible, sit in on class sessions, meet with students and other faculty and staff. Also, engage with alumni to learn more about their experiences. All of these steps will inform the decision of where to attend. And they are all important steps to making the right choice.
How to Manage Student Loan Repayment After College
You've graduated college, which means the hard part is over, right? Well, not exactly—student loan repayment can be quite difficult if a strategy is not implemented.
Below, LendEDU provides a few different strategies for borrowers looking to pay back their student loans.
Take Advantage of Repayment Plans
Before we even get into various repayment plans, you should know more about student loan forbearance and deferment, which are available to you if you are struggling with repayment and won't require you to make student loan payments for a period of time.
When it comes to federal student loans, there are numerous repayment plans, such as the standard 10-year repayment plan, the extended plan, and the graduated plan. There are also income-driven repayment plans which only require your monthly payments to be a reasonable percentage of your income.
There are not as many repayment plans for private student loans, but if you are experiencing trouble with repayment you should contact your lender to explain your situation and to see if a flexible arrangement can be made.
Have a Strategy
There are numerous student loan repayment strategies that could help you pay off your student loans fast. For example, you could make bi-weekly payments of half your regular monthly fee rather than full monthly payments. That you will end up making 13 months' worth of payments in a year rather than 12.
You could also try to pay off the loans that have the highest student loan interest rates first so that you can save money on interest over the course of repayment.
Refinance Your Student Loans
Refinancing your student loans is another option that could potentially help your repayment by giving you a lower interest rate or more favorable repayment terms. You can even refinance your student loans more than once if you think that your current financial situation would lead to even better terms than before.
LendEDU has a number of helpful articles when it comes to student loan refinancing, including a review of ELFI student loan refinancing.
Previous Annual Versions
Click on any of the following years to see LendEDU's earlier versions of the colleges that give the best return on investment:
Methodology
All data included in this report came from two main sources: Peterson's Financial Aid Dataset and PayScale.
The average debt per graduate figure was calculated using the Peterson's dataset. Peterson's data was collected through a voluntary survey to the colleges and universities listed in the report and was licensed by LendEDU. The data is released on a one-year delay and reflects the Class of 2018; the most recently available data. Two data points were used from Peterson's: the average student loan debt per borrower for the Class of 2018 and the percentage of graduates with student loan debt. To find the average debt per graduate, we multiplied the average debt per borrower by the percentage of graduates with debt. The average debt per graduate (as opposed to the average debt per borrower) was used to factor in the schools where many graduates do not have any student loan debt.
LendEDU then used PayScale's College Salary Report of 2019 to find the median salary for graduates from each school with 0 to 5 years of work experience.
That median salary figure for each respective school was then divided by the average debt per graduate figure for the same school to give LendEDU's College Risk-Reward Indicator (CRRI) figure.
Schools that did not report to Peterson's in 2019 or that PayScale did not have data for were excluded from this study. In addition, some school names slightly varied between the datasets (ex: University of California, Berkeley vs. University of California-Berkeley). In these cases, we worked to match up school names that were clearly referring to the same institution. Any schools whose names we could not match between the two datasets were excluded.
See more of LendEDU's Research

In his role at LendEDU, Mike uses data, usually from surveys and publicly-available resources, to identify emerging personal finance trends and tell unique stories. Mike's work, featured in major outlets like The Wall Street Journal and The Washington Post, provides consumers with a personal finance measuring stick and can help them make informed finance decisions.