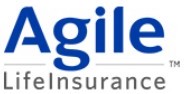 What we like:
Receive additional health and travel memberships and services
Types of insurance

Term life insurance

Coverage amounts

$10,000

–

$50,000

Age limits

18

–

64

Monthly premium

Starting at

$29
See how Agile compares to other life insurance providers
Agile Life Insurance is an insurance firm offering life, pet, and cancer coverage. The company has a quick online application process, and applicants can get coverage within 24 hours.
Use this guide to see if Agile Life Insurance might be the right fit for you.
In this review:
What kind of life insurance does Agile offer?
Agile Life offers term life insurance, which lasts until you retire, turn 70, or request to cancel your coverage. Coverage includes loss of life benefits up to 100% of the full policy amount (between $10,000, $25,000, or $50,000, depending on your choice).
All policies are underwritten by Amalgamated Life Insurance Company — a New York-based insurance firm with nearly eight decades in the industry. Though Agile itself isn't rated by the major rating agencies yet, Amalgamated Life is. The company has an A+ rating with the Better Business Bureau and an A rating with AM Best.
How much do policies through Agile cost?
Agile's life insurance policies cost between $29 and $49 per month. The $10,000 Freedom Elite 10K plan costs the least, coming in at $21 per month plus $8 in fees. For the most expensive plan, the Freedom Elite 50K, you'll pay $41 plus $8 in fees.
These are the same regardless of location (three sample quotes were obtained for Texas, Louisiana, and California, with the same results), and no health exam or medical history is required. Acceptance is automatic, according to Agile.
Requirements to get insured by Agile
Agile Life only offers life insurance policies for people between the ages of 18 and 64. If you're outside this range, you won't be eligible. There are no other requirements, and no medical exam required.
The one caveat is that Agile's policies aren't available everywhere. Though the company doesn't have an official list of eligible states, attempts to get quotes for New York, Maryland, and others were unsuccessful.
How to apply for life insurance through Agile
To apply for a life insurance policy with Agile Life, you'll need to:
Visit Agile's website.
Click the "Get Your Free Quote" button.
Enter your ZIP code, birth date, and the date you want your policy to start.
Next, you'll be shown your policy options. Select your preferred policy, and click "Start Secure Application."
Fill out the application, and enter the details for your beneficiaries.
Provide your payment info, and submit your application. Your coverage should start within 24 hours.
Agile Life Insurance customer service
Agile's application process is pretty simple, but if you find yourself stuck or want to talk through your policy options with a live person, you can call the firm's customer service line at 855-336-7082.
Bottom line: Is Agile Life Insurance right for you?
Agile Life offers low-cost insurance coverage and could be a smart option for many consumers. But as with any insurance plan, it's always important to compare your options — especially if you want the best coverage.
Use the guides below to compare other life insurance companies you might want to consider.
---
Ready to apply for life insurance through Agile? Check out its website.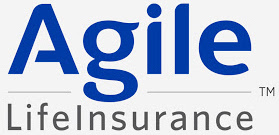 View Rates
Coverage amount
$10,000, $25,000, or $50,000
Monthly premiums
$29 – $49