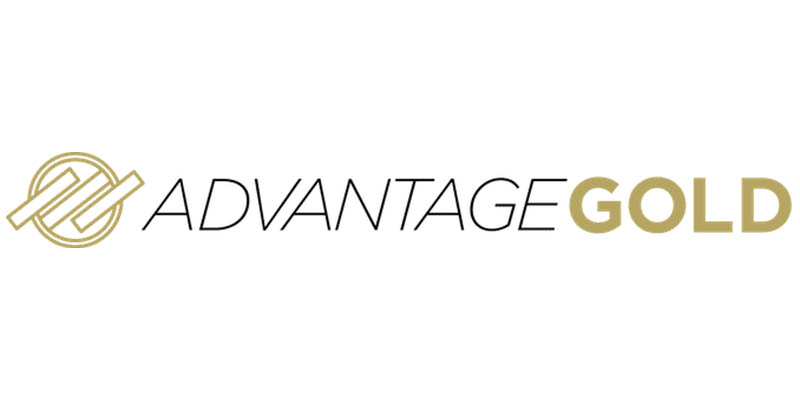 on Advantage Gold's website
What we like:
Simplified rollover process that includes the option to fill out application paperwork online without first speaking to a representative. 
| | |
| --- | --- |
| What's offered | Gold IRAs and IRA-approved precious metal coins |
| Annual fees | None disclosed by Advantage Gold |
| BBB rating | A+ |
| Trustpilot rating | 5 out of 5 |
See how Advantage Gold compares to other gold IRA companies.
Los Angeles-based Advantage Gold touts itself as the No. 1-rated gold company in America, thanks in part to earning Best of TrustLink honors for five straight years. The firm has been in business for eight years, and both its co-founders have worked as executives for national U.S. Mint-listed dealers.
Advantage Gold specializes in gold IRAs and has developed a streamlined process to help customers roll over an or eligible 401(k) to precious metals. The company is a member of the Industry Council of Tangible Assets and the American Numismatic Association.
In this review:
What does Advantage Gold offer?
IRAs—aka individual retirement accounts or arrangements—are the core of Advantage Gold's business. Along with those IRAs, Advantage Gold offers various coins that meet IRS requirements for gold and precious metal investments in a retirement account.
Gold IRAs
A gold IRA is a self-directed IRA that comes with tax advantages. These retirement accounts allow workers to hold investments beyond the typical stocks and bonds that you'll find in a traditional IRA.
With an Advantage Gold IRA, you can invest in more than just gold. Your options include the following precious metals:
Gold
Silver
Platinum
Palladium
Precious metal coins
The IRS has specific requirements for the precious metals that can be held in a self-directed IRA, such as a gold IRA. For instance, collectible coins aren't eligible, and bullion must be of a certain purity level.
Advantage Gold offers its customers a range of coins that meet IRS standards. These include the following, among others:
American Gold Eagle Bullion Coins
Canadian Wild Horse Bullion Coins
American Silver Eagle Proof Coins
Mexican Libertad Coins
Humpback Whale Platinum Coins
Canadian Palladium Maple Leaf Coins
How much does Advantage Gold cost?
Advantage Gold provides a significant amount of information on its website, but it doesn't mention pricing or whether it requires a minimum investment.
However, the company works with two IRA custodians—STRATA Trust and Equity Institutional—and these companies include fee schedules on their applications.
Depending on the company, you may pay the following:
Setup fee: $50
Annual fee: $95 – $100
Storage fee: $100 – $150
Other processing/service fees based on account activity
The IRS requires gold IRA holders to have a custodian to oversee their accounts. The government also requires precious metals in a self-directed IRA to be stored at an approved depository.
When it comes time to purchase coins for an IRA, the Advantage Gold client and shipping agreement notes that most common bullion has a markup of 2% to 7%.
What do Advantage Gold's customers say?
Ratings collected on March 29, 2023
Reading Advantage Gold reviews such as this one can help you understand how the company operates, but it's important to see how its customers rate their experience. A look at online reviews for Advantage Gold reveals that most people seem satisfied.
This comment left at the Better Business Bureau is representative of many of Advantage Gold's customer comments:
Excellent customer service, they provided educational videos, talked with me multiple times about the various products, and they explained everything thoroughly.
Personalized attention and exemplary customer service are the recurring themes in many customer reviews.
Advantage Gold has had only one customer complaint at the Better Business Bureau in the past three years and none in the past 12 months. Details of that complaint were not available online for review.
Where does Advantage Gold store my precious metals?
To be eligible for the tax advantages of a gold IRA, you must store your precious metals in an approved depository. Advantage Gold is not a depository itself, but it will send your purchase to an approved company for storage.
For instance, Delaware Depository is a common option for precious metal storage. The company has multiple storage facilities, keeps all bullion off its balance sheets and allocated to owners, has competitive storage rates, and carries $1 billion in all-risk insurance.
Can I see how my precious metals investments are performing?
Just as you can follow the price of stocks and bonds on investment websites, you can track the value of gold and other precious metals.
One popular website for this information is goldprice.org. In addition to showing current spot prices, you can use one of the website's gold calculators to see the current value of specific coins you own.
Meanwhile, on Advantage Gold's website, you can use a tool to see how gold has grown in value compared to other investments, such as oil and the S&P 500. You can customize the interactive charts for specific investment amounts and dates.
How to open an account
Opening an account with Advantage Gold is simple. If you have questions or want to discuss your options, call the company's toll-free number—888 501-900—to speak with a knowledgeable representative.
Or if you already know you want an Advantage Gold IRA, you can skip the call and complete the following steps online.
Step 1: Complete a self-directed IRA application
When you hover over the "Open a Gold IRA Account" button on the Advantage Gold website, you have two options for an account custodian: STRATA Trust or Equity Institutional. Click your preference, and then open the Self-Directed IRA Application, which you can complete online.
Note: Contact Advantage Gold at 888-501-9001 for assistance choosing a custodian.
Step 2: Sign client and shipping agreement
Next, read and sign the Advantage Gold Client and Shipping Agreement. This lays out all the terms of the company's service, including its refund, shipping, and buyback policies.
Step 3: Upload a financial statement
To fund your Advantage Gold IRA, you must roll over a balance from an eligible retirement account. These accounts include:
IRAs, including Traditional, Roth, SEP, and Simple accounts
Tax-sheltered annuities
Certain pensions
Certain 401(k), 403(b), 457(b), and Thrift Savings Plans
Once you upload a statement from the account you plan to roll over, a specialist will review the document to confirm it's eligible.
Step 4: Sign a precious metals investment direction and disclosures form
The final step is to sign a disclosure document that contains information about the terms of your account and allows you to select the depository for your gold and precious metals.
Pros and cons of Advantage Gold
Like all personal finance companies, you'll find advantages and disadvantages to using Advantage Gold for a precious metals IRA.
Excellent customer service, as evidenced by many positive online reviews

Two IRA custodian options

Open an account online without spending time on the phone

Platinum and palladium coins available in addition to gold and silver

Buyback program available

Extensive educational resources for customers
Unclear pricing online

Precious metals appear to be unavailable for purchase outside an IRA

Shipping and insurance charged for purchases
How can I withdraw from my account?
When you're ready to withdraw from your IRA, you can take possession of your gold or precious metals or liquidate some by selling it back to Advantage Gold.
By law, Advantage Gold cannot guarantee it will buy back gold from its customers, but it states its intent to purchase back precious metals at fair market prices.
Also keep in mind the IRS has certain rules regarding when money can be withdrawn from an IRA. If you pull money or precious metals from your account prior to age 59 ½, you could pay a 10% tax penalty.
Meanwhile, if you have a traditional IRA, the government will require you to begin taking what are known as required minimum distributions (RMDs) at age 73. Failure to do so could result in a tax penalty equal to 20% of the amount you failed to withdraw. Talk to a tax professional for more about IRA withdrawal rules to ensure you're complying.
Where to find Advantage Gold alternatives
Advantage Gold is one of several companies that specialize in gold IRAs, and it's wise to spend time comparing your options. Not all companies offer the same level of customer service, and not all offer the same precious metals to investors.
Before you settle on a specific company, be sure to review our gold IRA guide.
Advantage Gold summary
What's offered
Gold IRAs
IRA-approved coins in gold, silver, platinum and palladium
Annual fee
None disclosed by Advantage Gold
$95 – $100 charged by IRA custodians
BBB rating
A+
Benefits
Excellent customer service
Online process to open a gold IRA
Choice of IRA custodians
Variety of IRA-approved coins
Extensive educational resources