Key Points:
Affordable and flexible mortgage products for eligible NFCU members.
NFCU offers affordable and flexible mortgage products for eligible NFCU members.
Mortgages are only available to those eligible for Navy Federal Membership.
Low or no down payment options are available.
100% financing is available under some mortgage programs.
Navy Federal Credit Union Mortgage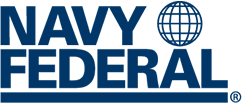 Navy Federal Credit Union Mortgage
What we like:
Low to no down payment and no-PMI options available
| | |
| --- | --- |
| Minimum Credit Score | Not disclosed |
| Minimum Down Payment | 5% |
| Loan Terms | 10 – 30 years |
| Other Loan Types | Refinance, Jumbo, FHA, No-Interest, and VA Loans – Credit requirements and terms may vary |
See how Navy Federal stacks up against top mortgage options
---
Choosing the right mortgage lender is an important step in homeownership. Your mortgage relationship can last for up to 30 years.
If you're a current or former military member or the immediate family member of one, you may be able to take advantage of loan programs offered by Navy Federal Credit Union (NFCU).
Navy Federal offers several mortgage solutions with low rates and other benefits such as quick preapprovals, and low or no down payment options. This Navy Federal review will cover everything you need to know to decide whether it is right for you.
In this review:
Navy Federal Mortgage by the numbers
| | | | | | |
| --- | --- | --- | --- | --- | --- |
| | Min. down payment | Loan terms | Closing costs | Origination fee | Application fee |
| Conventional fixed-rate | 5% | 10 – 30 years | 2% – 4% | 1% | $0 |
| ARM | 0% | 10 – 30 years | 2% – 4% | Not disclosed | $0 |
| FHA loans | 3.5% | 10 – 30 years | 2% – 4% | 1% | $0 |
| VA loans | 0% | 10 – 30 years | 2% – 4% | 1% | $0 |
| Homebuyers Choice | 0% | 16 – 30 years | 2% – 4% | 1% | $0 |
| Interest Only | 20% | Not disclosed | 2% – 4% | Not disclosed | $0 |
| Military Choice | 0% | 16 – 30 years | 2% – 4% | 1% | $0 |
Which mortgage loans does Navy Federal offer?
Navy Federal offers a variety of mortgage options, including government-back options, and its unique offerings: Interest Only, Homebuyers Choice, and Military Choice.
Both fixed-rate loans and adjustable-rate loans are available, allowing you to choose the Navy Federal mortgage that fits your needs.
Fixed-rate loans
Fixed-rate loans allow for predictability and protection against fluctuations in the Fed rate.
Your interest rate will remain the same for the duration of your mortgage term. This is particularly helpful if you're purchasing a home when the prime rates are low.
Navy Federal offers several fixed-rate mortgages, including:
Navy Federal VA Loan:

10 – 30 years

Military Choice Mortgage:

16 – 30 years

Conventional Fixed-Rate Mortgage:

10 – 30 years

Homebuyers Choice:

16 – 30 years

Jumbo fixed-rate mortgages:

15 or 30 years
Jumbo loans
Navy Federal offers fixed-rate Jumbo loans.
Jumbo loans are loans that exceed the mortgage limitations set by government-sponsored lenders Fannie Mae and Freddie Mac. The loan amount limit is set annually and varies from state to state.
Jumbo loans allow borrowers to use a single loan, as opposed to two conforming loans, to purchase high-value property.
Adjustable-rate loans
The interest charged on adjustable-rate loans fluctuates with the market, and in some cases, that may mean your interest rate is lower than it would have been through a fixed-rate mortgage.
Though not always the case, lenders may offer borrowers lower initial rates with an adjustable-rate mortgage, knowing there's a possibility the rate will increase.
If you choose a Navy Federal mortgage with an adjustable rate, you can expect terms from 10 – 30 years.
FHA and VA loans
Many lenders, including Navy Federal, participate in federal first-time homebuyer programs. These programs can offer low or no down payment mortgages.
One such product that Navy Federal offers is the Federal Housing Administration (FHA) loan, which is a marketwide mortgage program offered to eligible first-time buyers. However, the mainstay of Navy Federal is its VA loan. In fact, it's one of the best VA lenders on the market.
VA loans typically have low interest rates, flexible terms, and require 0% down. They're available to eligible servicemembers, veterans, and their spouses, and are backed by the Department of Veterans Affairs.
Borrowers can take out mortgages up to $2 million for up to 30 years.
Navy Federal VA loan rates
Annual percentage rates start as low as 3.35%, making them one of the most affordable mortgage options available to NFCU members.
Military Choice
Military Choice is a mortgage product designed for service members, veterans, and reservists who have exhausted their VA loan benefit. Military Choice borrowers can take advantage of a fixed rate, and there is no down payment or private mortgage insurance (PMI) required.
Borrowers can receive up to 100% financing and can expect terms from 16 – 30 years.
Homebuyers Choice
The Navy Federal Homebuyers Choice mortgage offers up to 100% financing with fixed rates and terms from 16 – 30 years.
There's no PMI required, and sellers can contribute up to 6%. This is a good option for borrowers who want to purchase a home but are not eligible for first-time home buyer programs such as an FHA or VA loan.
Interest-Only
Borrowers dealing with unpredictable income or otherwise operating on a tight budget may be interested in a Navy Federal Interest-Only mortgage.
This mortgage option, which requires a 20% down payment, gives borrowers the option to make interest-only payments, which are significantly lower, in the early years of repayment.
Mortgage refinancing
Navy Federal offers mortgage refinancing through VA loans, VA Streamline (IRRL), Homebuyers Choice, and conventional loans.
If the Fed rate is lower than your mortgage interest rate, refinancing could reduce your monthly payment and the amount of interest you pay in the long run.
In some cases, you can even get cash back—known as a cash-out refinance—which can provide the funds necessary to make home improvements or manage other financial needs.
There are pros and cons to refinancing, and the benefits depend on your needs, existing interest rates, and closing costs, among other things. Always discuss these options with your lender or financial advisor before refinancing your home loan.
Pros and cons of Navy Federal Credit Union mortgages
Exclusive benefits for service members, veterans, and their families.
Several lending options make it easy to find a mortgage that works for you.

Up to 100% financing

and low to no down payment options. 
Fast preapprovals.
Cons
Membership and eligibility is limited.
Closing costs as high as 4%.
Fewer locations than traditional banking institutions (335 branches).
Eligibility & application requirements
One of the primary eligibility requirements to take out a mortgage with Navy Federal is that you must be an NFCU member.
To be eligible for membership, you must be an existing or retired member of the U.S. armed forces. This includes active-duty members of:
Army
Marine Corps
Navy
National Guard
Coast Guard
Others affiliated with the Department of Defense may also be eligible, including:
DoD officer candidates/ROTC
DoD reservists
DoD civilian personnel
Delayed entry program (DEP) members
NFCU also extends membership to the immediate family of eligible service members, including parents, spouses, children, siblings, and grandchildren.
In addition to service requirements, you must also be able to provide a Certificate of Eligibility, as issued by the Department of Veteran Affairs.
NFCU does not provide information regarding credit or debt-to-income requirements. To learn about these requirements as they relate to the mortgage financing product of your choice, contact your local NFCU.
How to apply for a Navy Federal mortgage loan
After you've completed the preliminary home buying steps—checking your credit score, analyzing your budget, and finding a real estate agent—follow these steps to apply for an NFCU mortgage loan:
Get the preapproval letter: This is the letter you will show sellers you're serious about buying and prepares you to make an offer as soon as you find the right home. You can get your preapproval letter from NFCU online.
Gather documentation: To formally apply for your mortgage, gather key documents, including your tax returns, employer information, and bank statements, typically for the last two years.
Final your home and get final approval: Once you find the right home, contact your local NFCU to convert your preapproval letter to an official mortgage application. This will kick off a series of homebuying activities, including home inspection and property appraisal.
Purchase homeowner's insurance and set up an escrow account: If necessary, NFCU and your real estate agent will help you through this process.
Other info you'll need to apply
To apply for a mortgage with NFCU, you'll need to provide:
Social Security number
Navy Federal Share Savings account number
Two-year work history
Two-year address history
Gross monthly income plus additional income that should be considered
Information about external deposit and asset accounts.
Tax, insurance, and lien information on existing property
Certificate of Eligibility as provided by the Department of Veteran Affairs
Navy Federal Credit Union alternatives
Buying a home is a long-term financial commitment. Though you may have the opportunity to refinance and switch lenders in the future, the lender you choose will likely be in your life for decades.
So shop around, compare rates, and select the best lender for your current situation and long-term goals.
Check out our list of the best mortgage lenders, as well as the best VA lenders, to get prequalified quotes from several options before you make a decision.
Additionally, check out our Home Buying for Veterans guide to learn more about your options.
How we rated Navy Federal mortgages
LendEDU gave Navy Federal a rating of 4.75 / 5.00. This was based on the weighted average of 12 data points, including:
BBB Rating (10%)
Trustpilot Rating (5%)
States Available (5%)
Lender Fees (10%)
Application Fees (10%)
Number of Branches (5%)
Number of Licenses and Registrations (5%)
Number of Regulatory Actions (5%)
Number of Mortgage Loan Originators (5%)
Customer Support (20%)
Zillow Rating (10%)
Other Rewards and Extra benefits (10%)