How Much Interest Would You Earn on a Million Dollars?
"If only I had a million dollars in the bank." Who hasn't pondered that at one time or another? But have you ever wondered how much interest one million dollars earns per year? Interest rates on savings vehicles are currently still pretty low – ranging from a paltry 0.01 percent in a bank savings account to a more acceptable 2.5 percent in the highest paying certificates of deposit (CD) or high-yield online savings accounts.
That's quite a spread, which can make a significant difference in how much interest your million dollars can earn. For example, one million dollars earning 0.01% in a savings account would generate $100 of interest after a year, while a CD paying 2.5% would generate $25,000 of interest.
Use the calculator below to figure out how much interest you would earn on one million dollars or scroll down to see how much interest you might generate with various savings vehicles.
On this page:
Interest on a Million Dollars: Various Savings Vehicles
Bank Savings Accounts
Traditional savings accounts, generally reserved for short-term savings, available at banks generally yield low rates of interest – between 0.01 and 0.06% depending in part on the amount of the deposit. A one million dollar deposit would qualify for the upper interest rate tier. Right now, Chase Bank is paying 0.09 percent on its Premier Savings account. For a million-dollar deposit, that would generate $900 of interest after one year. ($1,000,000 X 0.0009 = $900). If left to compound monthly for 10 years, it would generate $9,040.
» Alternative: Invest your money wisely using diversified portfolios from leading robo advisors.
High-Interest Savings Accounts
The advent of online-only banking has created an entirely new field of competitive savings accounts featuring high interest rates, which are generally reserved for intermediate-term savings or emergency funds. The absence of brick-and-mortar locations and staff to operate them have reduced the overhead costs of these banks who then pass those savings to their customers in the form of higher interest rates and low or no fees.
As with traditional savings accounts, they are FDIC insured up to $250,000 per account, so it might not be prudent to deposit the entire million dollars into one account or at one bank. Synchrony Bank currently offers one of the highest yielding savings accounts in the country at 1.45 percent. That would translate into $14,579 of interest on one million dollars after one year of monthly compounding. The 10-year earnings would be $155,737.
The rates on both traditional and high interest savings are variable, which means the rates can go up or down over time. These earnings projections are based on the initial rate, which is likely to change. Fortunately for savers, the current trajectory for savings interest rates is up, which means you would earn more if committing to an interest-yielding account.
Advertisement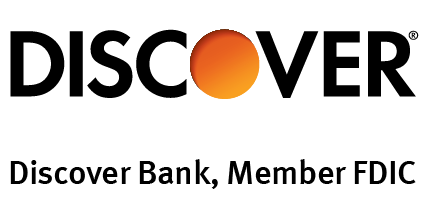 Discover Cashback Debit
1% cash back on up to $3,000 in debit card purchases each month
Access to over 60,000 no-fee ATMs in the U.S.
No monthly fee (no balance or activity requirements)

Chime Bank
No monthly or overdraft fees
No minimum balance requirements
Receive $5 free when you open an account
Certificates of Deposit
Certificates of Deposits (CD) are time deposits that pay higher interest rates the longer the money is held on deposit. These are great if you need the money after a certain short-term time period. The money must remain on deposit for the entire length of the CD term or you will forfeit a portion of your interest earnings. At Chase bank, your one million dollars will earn 0.05% interest for a 12-month CD that will generate $500 of interest after one year. However, if you were able to keep your money locked up for 60 months, it would earn .085 percent interest, generating $850 in earnings after one year.
When the CD matures it must be rolled into another CD to continue earning interest. Generally, if you think interest rates will increase significantly in the next few years, you might be better off choosing a short-term CD (12 months or less) so it can be rolled over into a higher yielding CD after rates have risen.
Treasury Savings Bonds
Treasury savings bonds offering fairly decent rates of interest can be purchased directly from the U.S. Treasury Department. For example, the I Savings Bond currently yields 2.58%, which can be held for 30 years and redeemed without penalty after five years. The problem is the maximum purchase of Treasury savings bonds is limited to $10,000 per calendar year.
For a million-dollar deposit, the better option might be Treasury Inflation-Protected Securities (TIPS). TIPS can be purchased up to $5 million in 5-, 10-, and 30-year maturities. They can be held to maturity or sold on the open market for current market value. TIPS pay a fixed interest rate which is adjusted each year for inflation.

In the most recent Treasury auction (Jan 18, 2018), TIPS were issued with a fixed rate of 1.6 percent. That would generate $16,000 in interest earnings after one year on one million dollars. If inflation increases, as it is expected to, so too will your interest earnings.
TIPS, like all government issued securities, are 100 percent backed by the full faith and credit of the U.S. government.
Final Thoughts
It is important to keep in mind that there are coupons that are paid on some bonds that trigger taxes along the way. Also, while it may be an insignificant amount of money, there are capital gains taxes that are assessed on savings and CDs.
Author: Jeff Gitlen
Jeff Gitlen is a graduate of the University of Delaware. He writes about a wide range of financial topics including student loans, credit cards, small business financing, and more. His work has been featured on a number of sites including Bloomberg, CNBC, Forbes, Market Watch, and more.